German Premiere / Ruhrtriennale performance
Performance

Music / Dance / Performance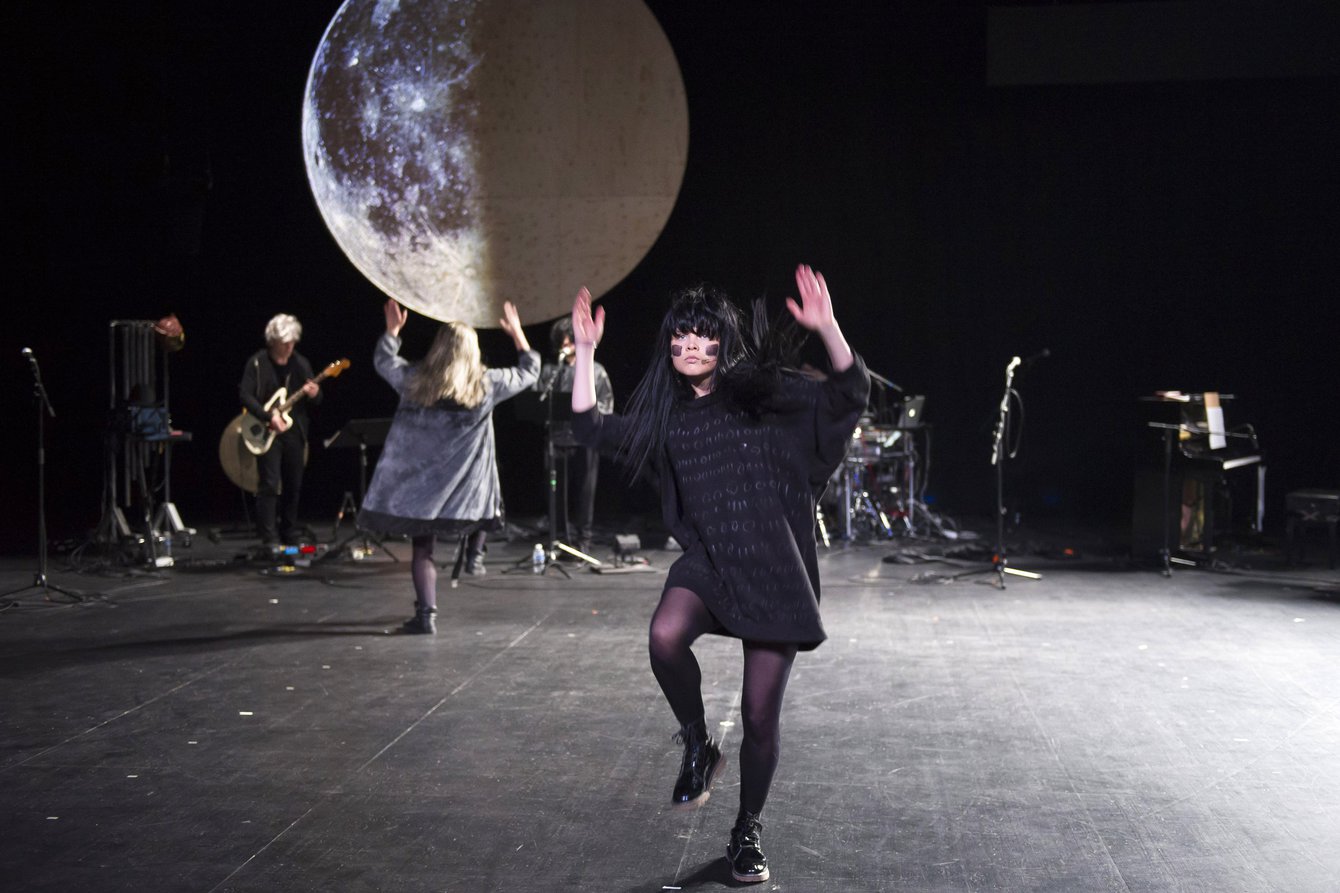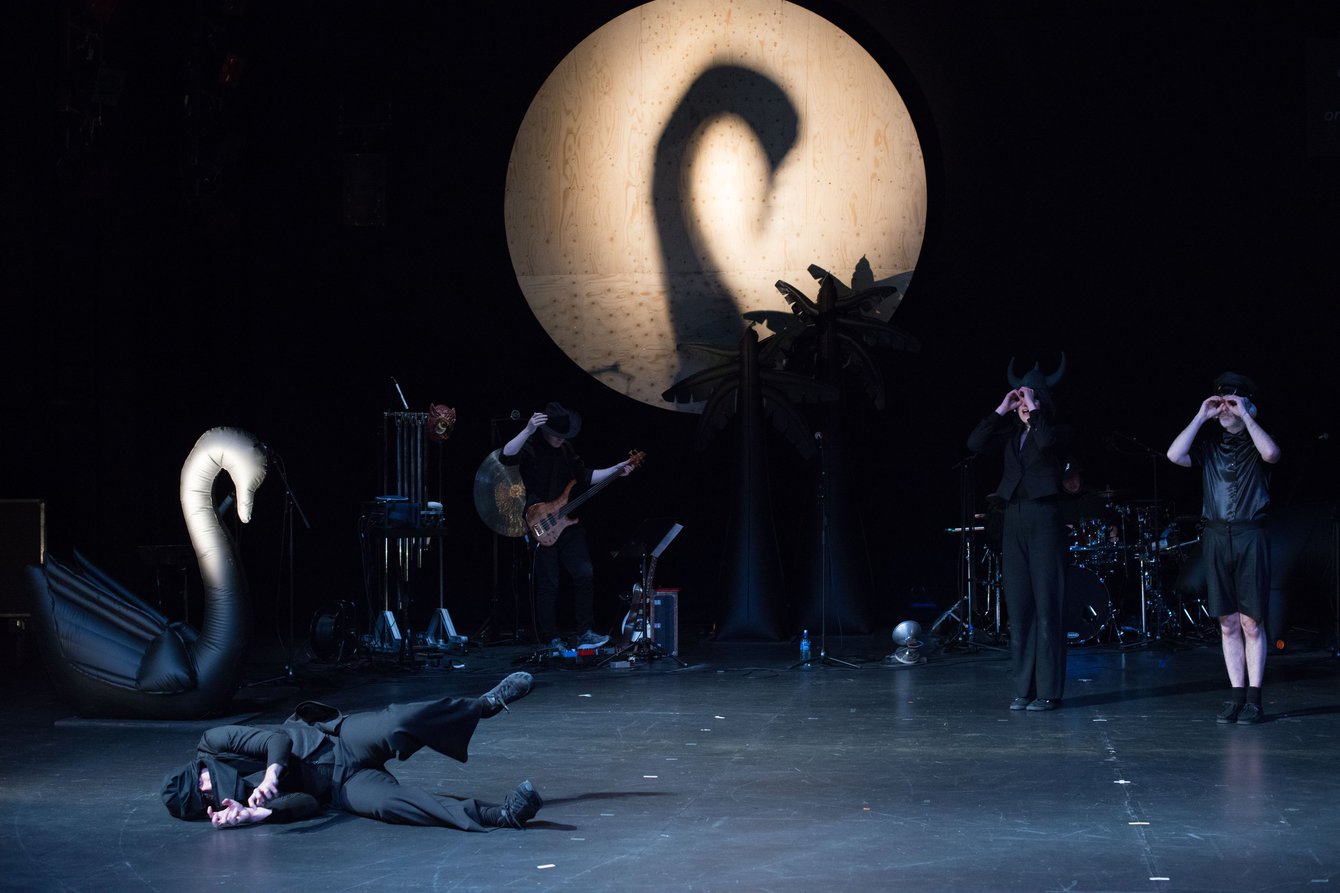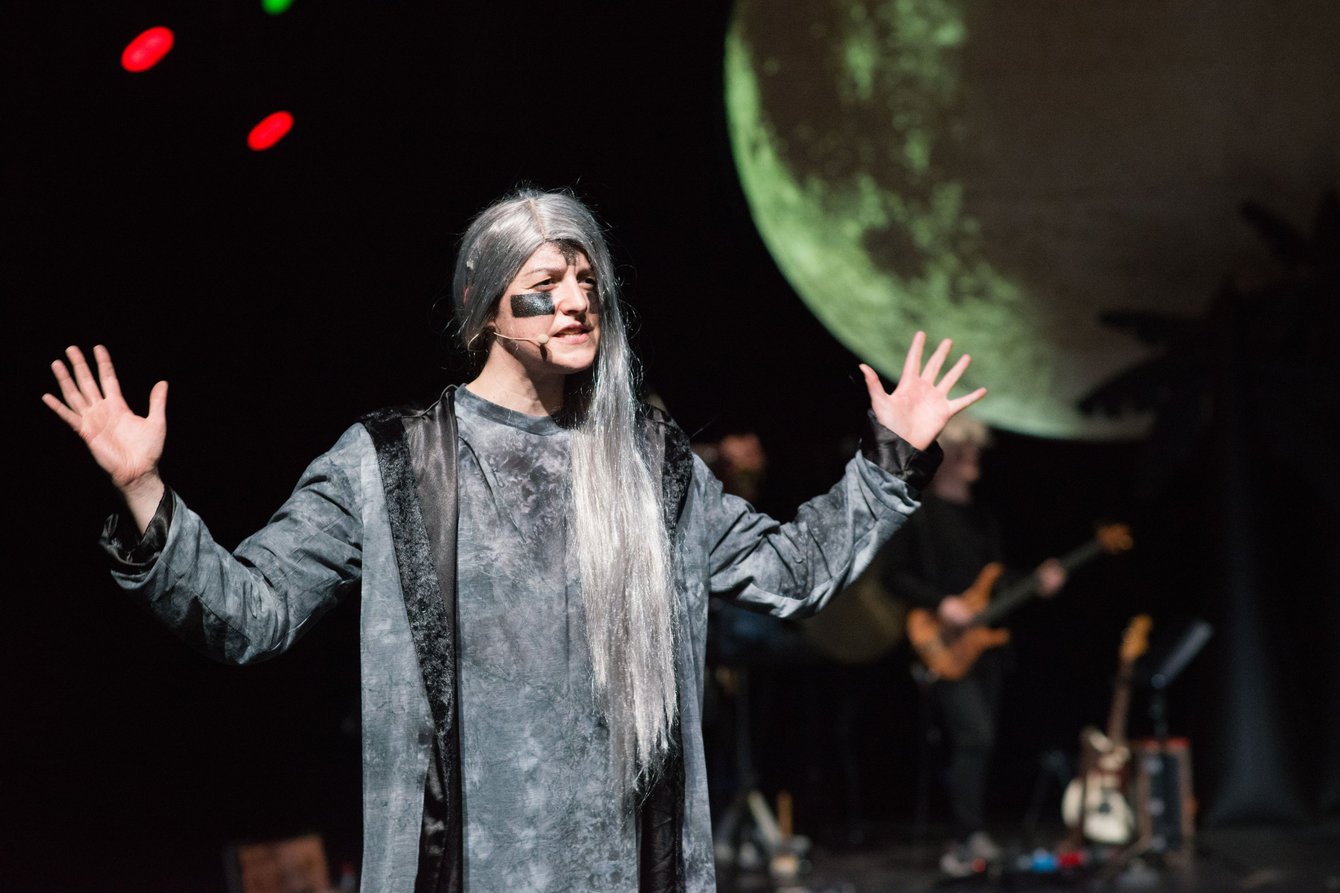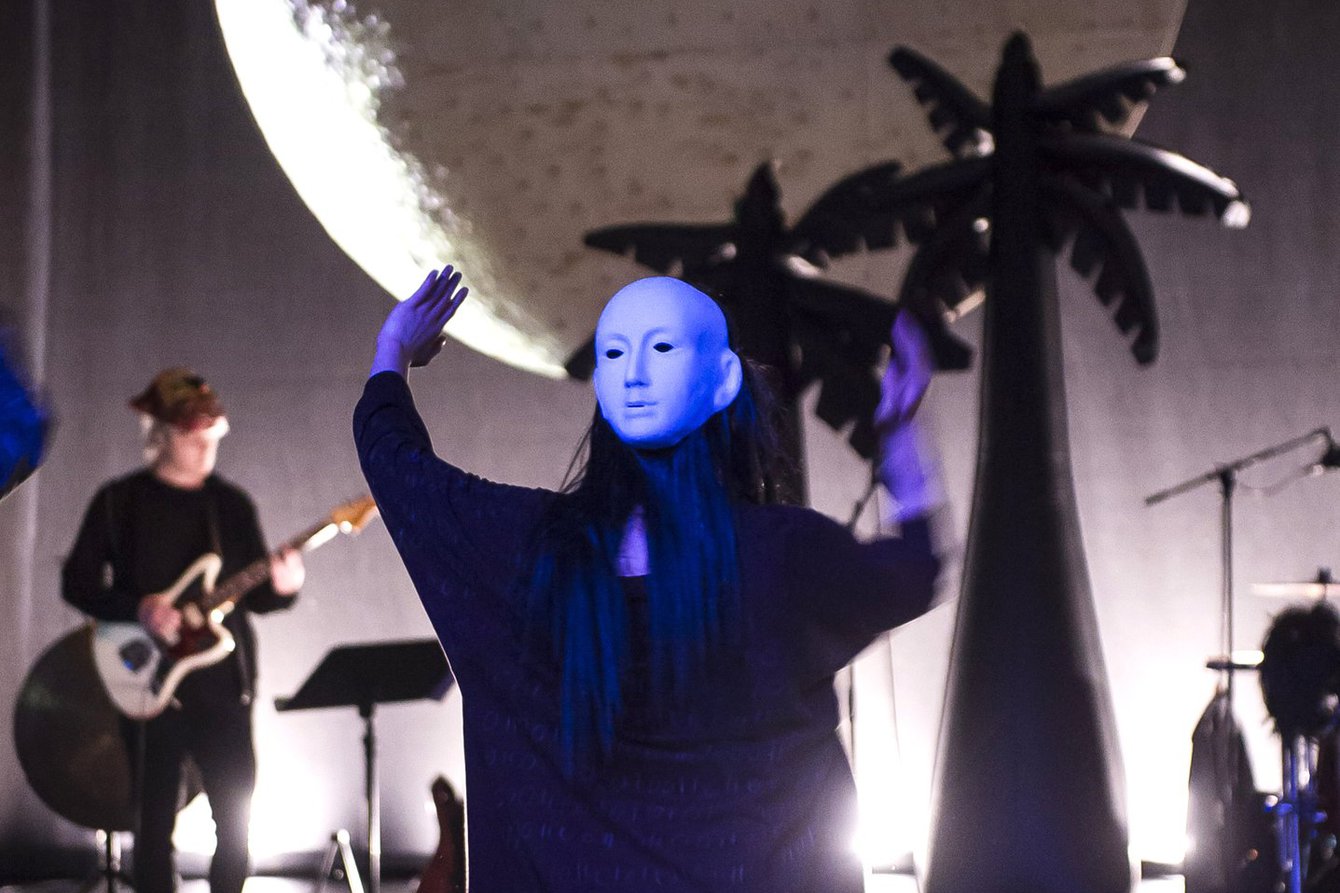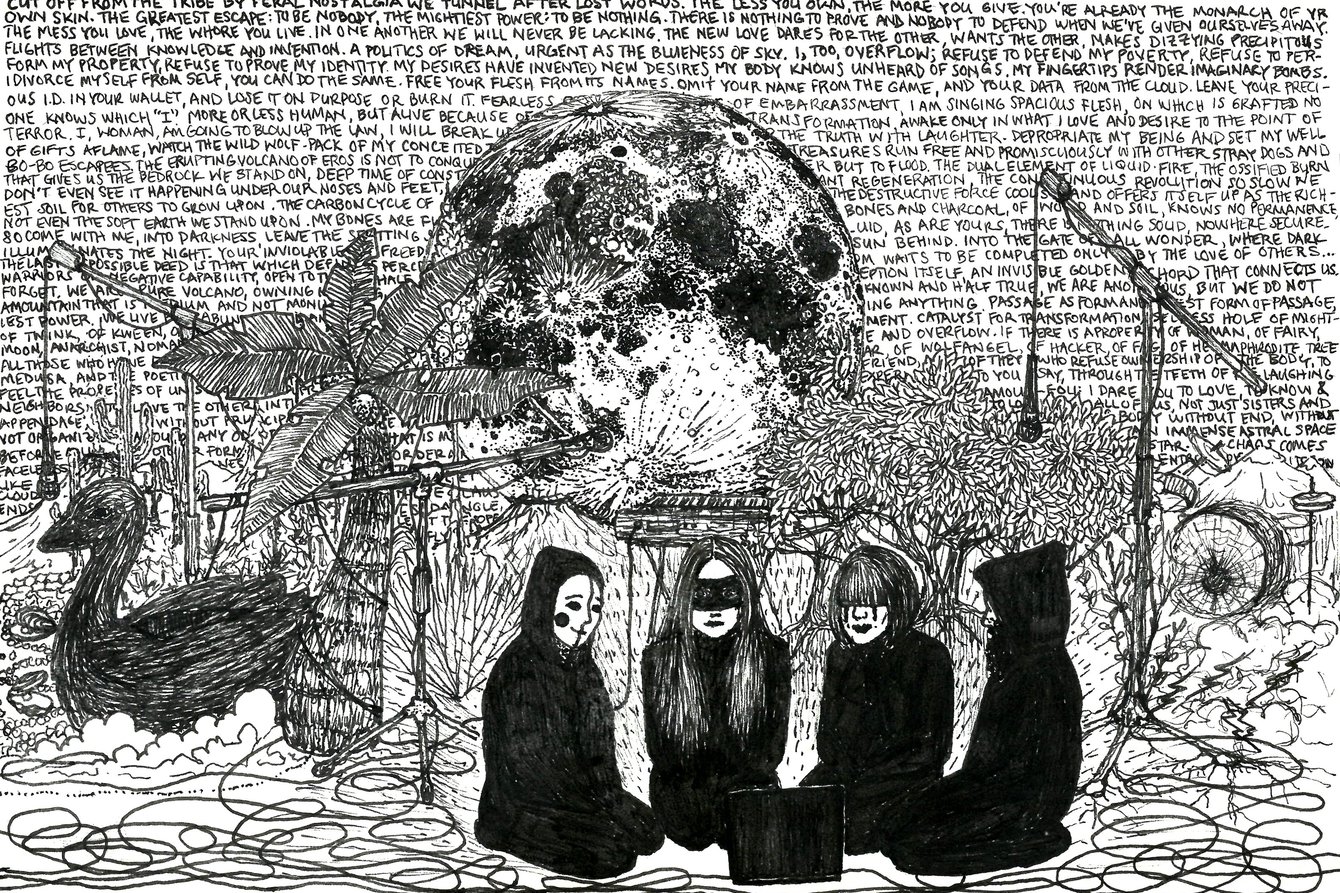 ›Meyoucycle‹ is a political science fiction fantasy concert about expression in the age of hyper-capitalism and technological mediation. Personal ads and old-school letters, chat-bots, tweets and untameable rants, poetic terrorism, sound and image collide in a rumination on contemporary and near-future life and the intense forces and interfaces that shape it. Combining music, dance and text, it seems to tell a story set in the near future of a group of poetic terrorists and emotional hackers who have all dropped into anonymity. Sliding through different genres of performance and music, inhabiting different forms of speech and physical appearance, they generate a constantly shifting horizon of possible meanings. ›Meyoucycle‹ is a song-cycle created in collaboration between choreographer and performer Eleanor Bauer and musician and composer Chris Peck with the musicians of the Ictus Ensemble.
Performance in English with German subtitles
Concept, Direction: Eleanor Bauer, Chris Peck
Choreography: Eleanor Bauer
Composition: Chris Peck
Created with and performed by Eleanor Bauer, Inga Hákonardóttir, Tarek Halaby, Gaël Santisteva
Musical Assistance: Ictus Ensemble: Jean-Luc Fafchamps, Tom Pauwels, Jea-Luc Plouvier
Songwriting: Chris Peck & Eleanor Bauer, with guest contribution from Gérald Kurdian, Arjan Miranda, Ryan Seaton
Spoken Text: eleanor Bauer, created with Chris Peck and performers
Costume and stage design: Sofie Durnez, created with Eleanor Bauer

Light design: Luc Schaltin (Kaaitheater) 

Sound engineering: Alex Fostier (Ictus)
Technical coordination: Jitske Vandenbussche
Ictus Ensemble: Gerrit Nulens, Gwenaëlle Rouger, Kobe Van Cauwenberghe

A production of Caravan Production for GoodMove vzw in coproduction with Ruhrtriennale, PACT Zollverein and Kaaitheater in Brussels, Rencontres Choréographiques Internationales de Seine-Saint Denis in Paris, Residencies at Kaaitheater in Brussels, Kunstenwerkplaats Pianofabriek in Brussels and P.A.R.T.S in Brussels. With support of the Flemish Authorities and the Flemish Community Commission of the Brussels-Capital Region (VGC). Eleanor Bauer is artist in residence at Kaaitheater 2013-2016.
Touring
06.04.2018, Tanzquartier Wien, Wien (AT)
22.03.2018, La Condition Publique, Roubaix (FR)
21.03.2018, La Condition Publique, Roubaix (FR)
06.12.2017, Kaaitheater, Brüssel (BE)
11.09.2016, Ruhrtriennale, PACT Zollverein, Essen (DE)
10.09.2016, Ruhrtriennale, PACT Zollverein, Essen (DE)
09.09.2016, Ruhrtriennale, PACT Zollverein, Essen (DE)
08.09.2016, Ruhrtriennale, PACT Zollverein, Essen (DE)  
28.05.2016, Kunstenfestivaldesarts, Kaaitheater, Brüssel (BE)
27.05.2016, Kunstenfestivaldesarts, Kaaitheater, Brüssel (BE)
12.05.2016, Festival Rencontres Choréographiques de Seine Saint Denis, Montreuil (FR)
11.05.2016, Festival Rencontres Choréographiques de Seine Saint Denis, Montreuil (FR)