Marwa Arsanios
 ›Who Is Afraid of Ideology? Part II‹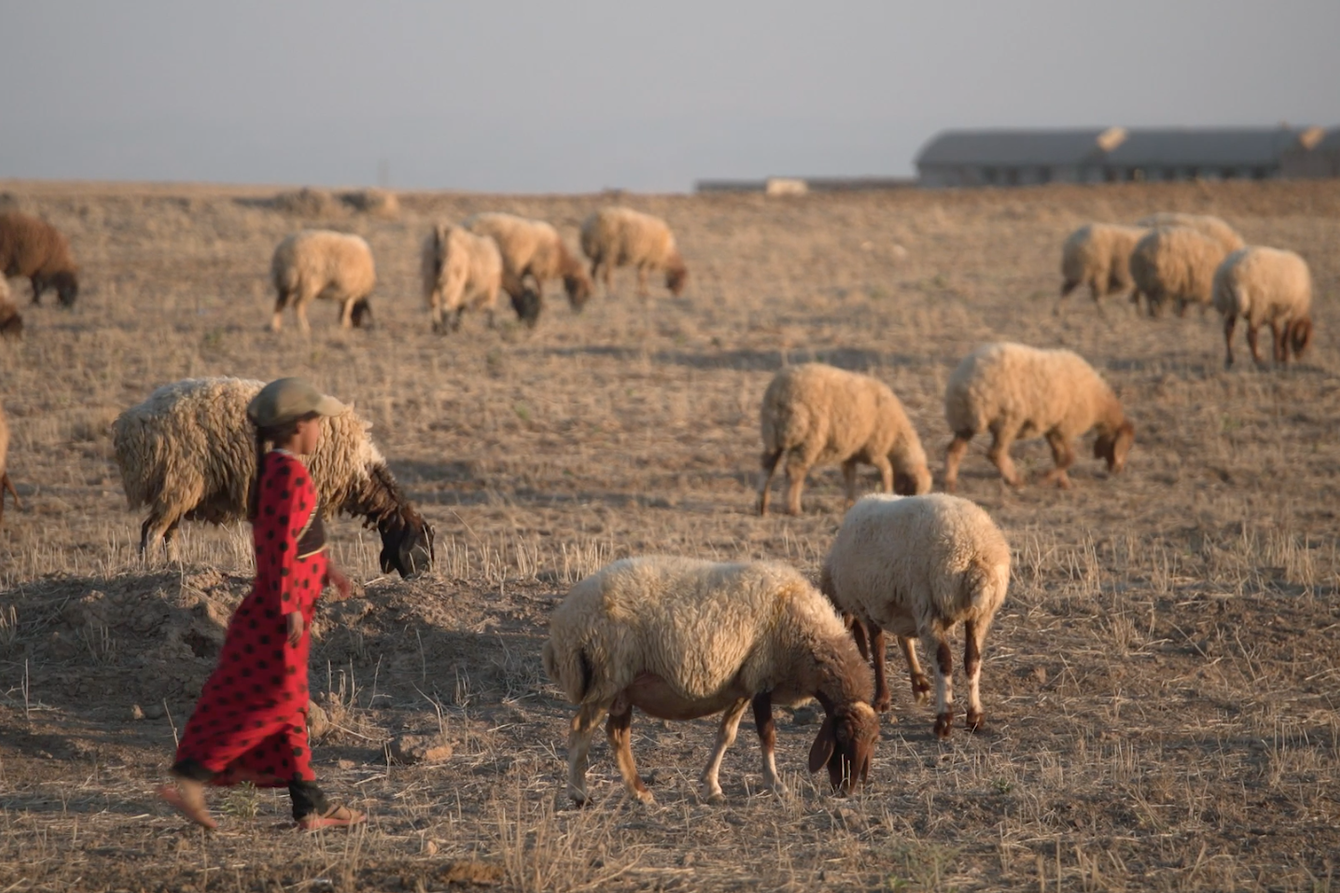 How do we want to live and survive today? Can ideologies be transformative? How can life be fostered within the context of military conflict and war? Marwa Arsanios' artistic practice not only examines the ways in which ideology and theory coincide with living practice, but also whether "we", who are outside these circles of struggle, can embody answers. 
The first two parts of Arsanios' film trilogy ›Who is afraid of ideology‹ are shaped around interviews the artist had with members of the Kurdish Autonomous Women's Movement in Iraqi Kurdistan and Jinwar, a women-only commune in northern Syria, exploring the possibilities of a political praxis based on an existence close to nature and within armed struggle. While producing the films, Arsanios organized different meetings with female farmers and ecological feminists from Syria, Lebanon, Colombia, Mexico, India, Poland, Denmark, and Greece to enable them to exchange knowledge of their cooperatives and communes.
PACT Zollverein presents the second part of the project, which was filmed in the village of Jinwar in northern Syria. Arsanios' film looks at different ecofeminist groups, including the Autonomous Women's Movement in Rojava, and how they care for the land and themselves. Taking this as an example of an alliance between a community of women, nature and animals, Arsanios focuses on different aspects that such an alternative economy and world re-building proposes. The film problematizes the role "naturally" assigned to women, potentially falling back into care work.
Directed by Marwa Arsanios Images Mazen Hachem, Juma Hamdo Montage, sound Katrin Ebersohn Production mor charpentier Distribution mor charpentier Courtesy of the artist and mor charpentier, Paris.
Marwa Arsanios lives and works in Berlin as an artist, filmmaker and researcher. Her work encompasses installation, performance and moving images. She reconsiders the political development of the second half of the twentieth century from a contemporary perspective, focusing on gender relations, collectivism, urbanism and industrialization. Her research work includes many disciplines and has been deployed in numerous collaborative projects. Several international solo exhibitions have been dedicated to her work, which has also been shown in various group exhibitions. Her films have been presented internationally in cinemas and at festivals. She has received several awards for her work. Arsanios is the co-founder of the 98weeks Research Project.