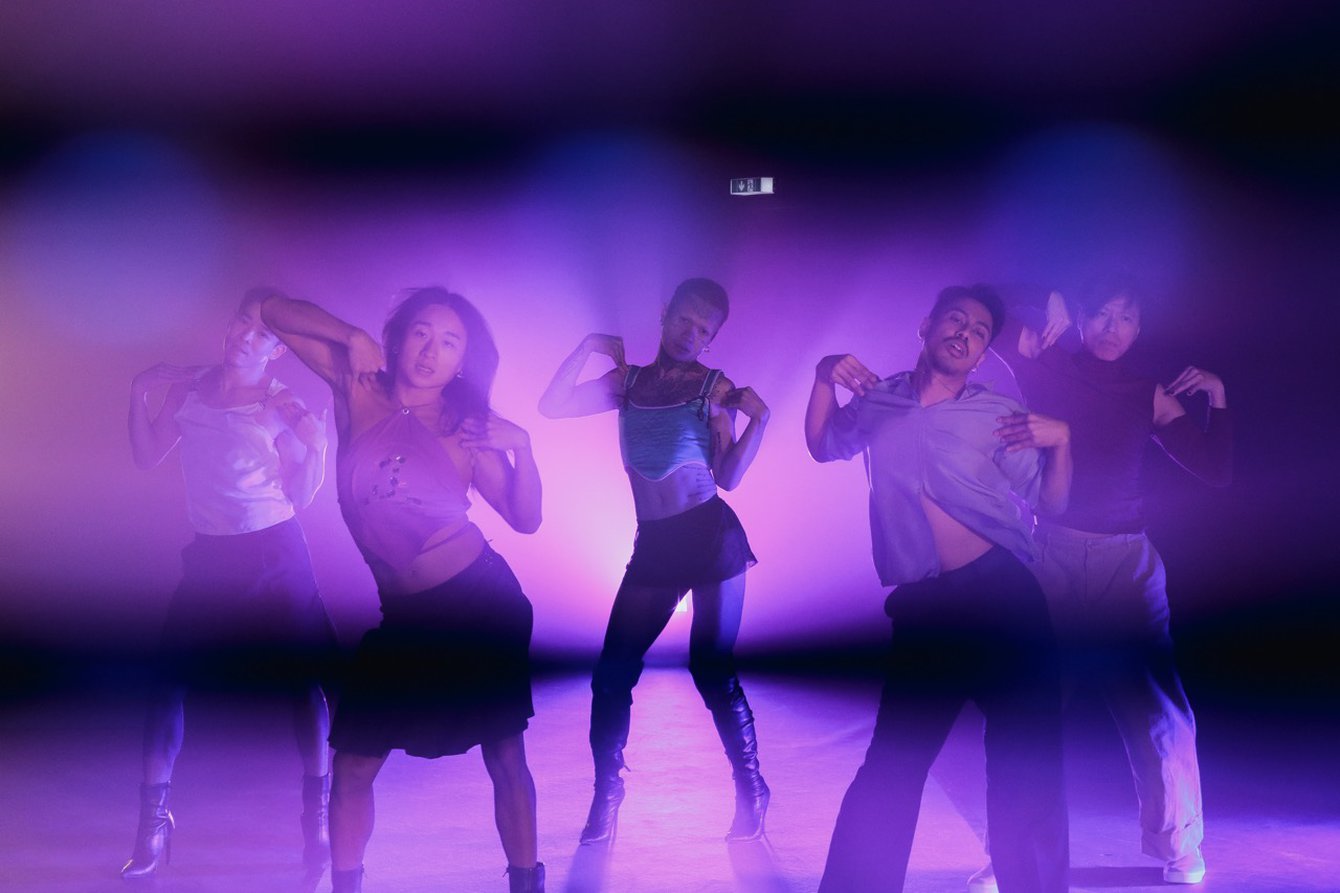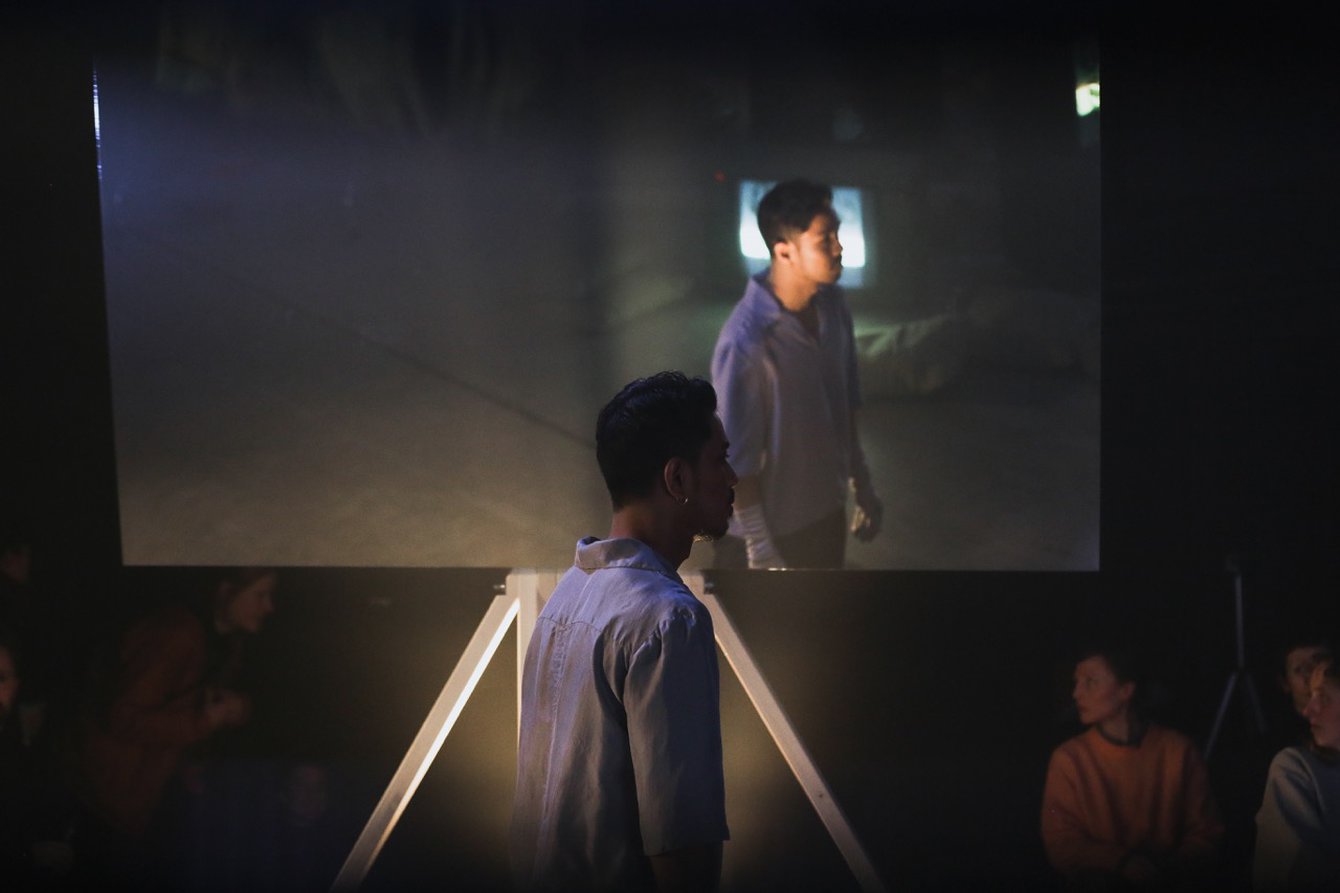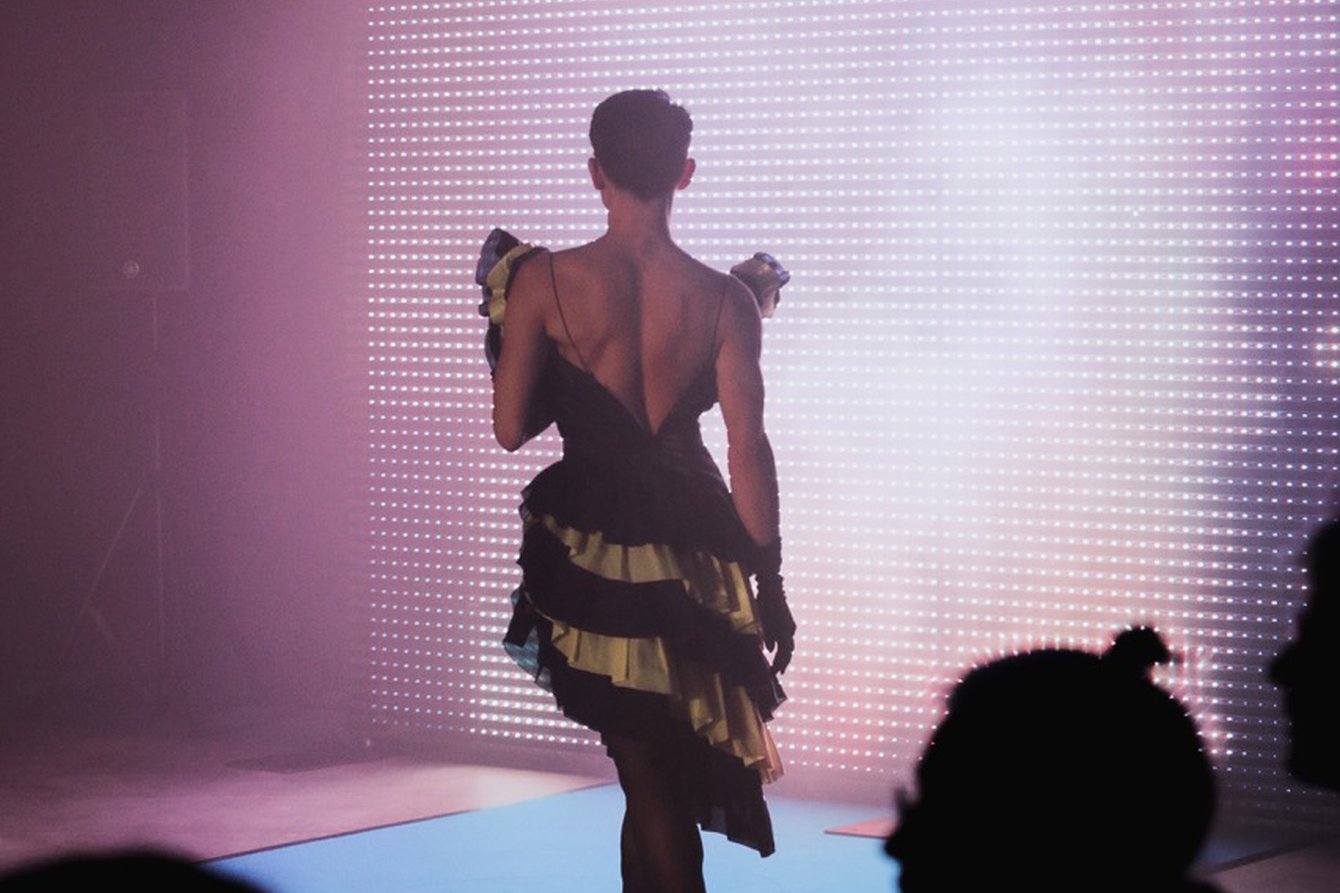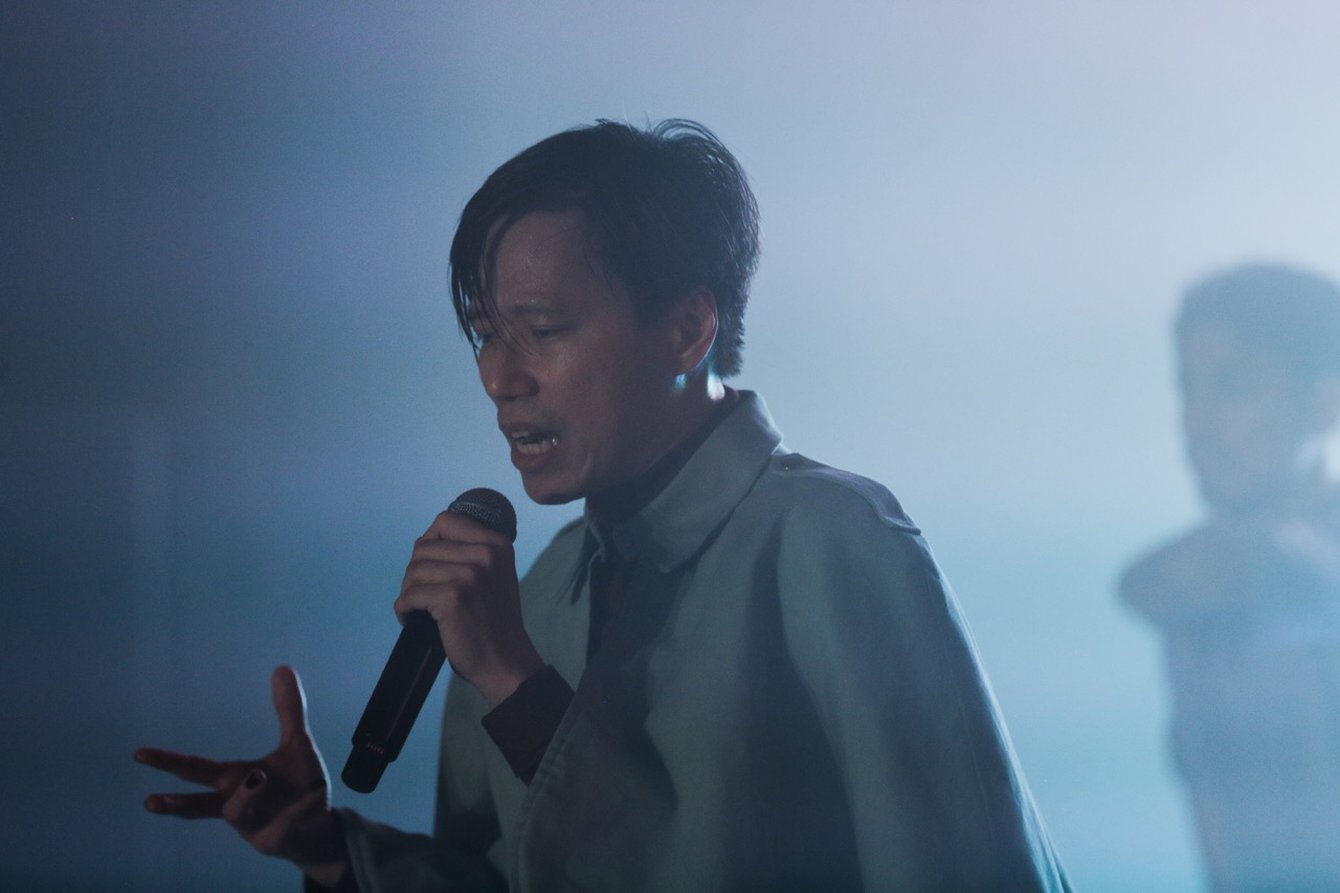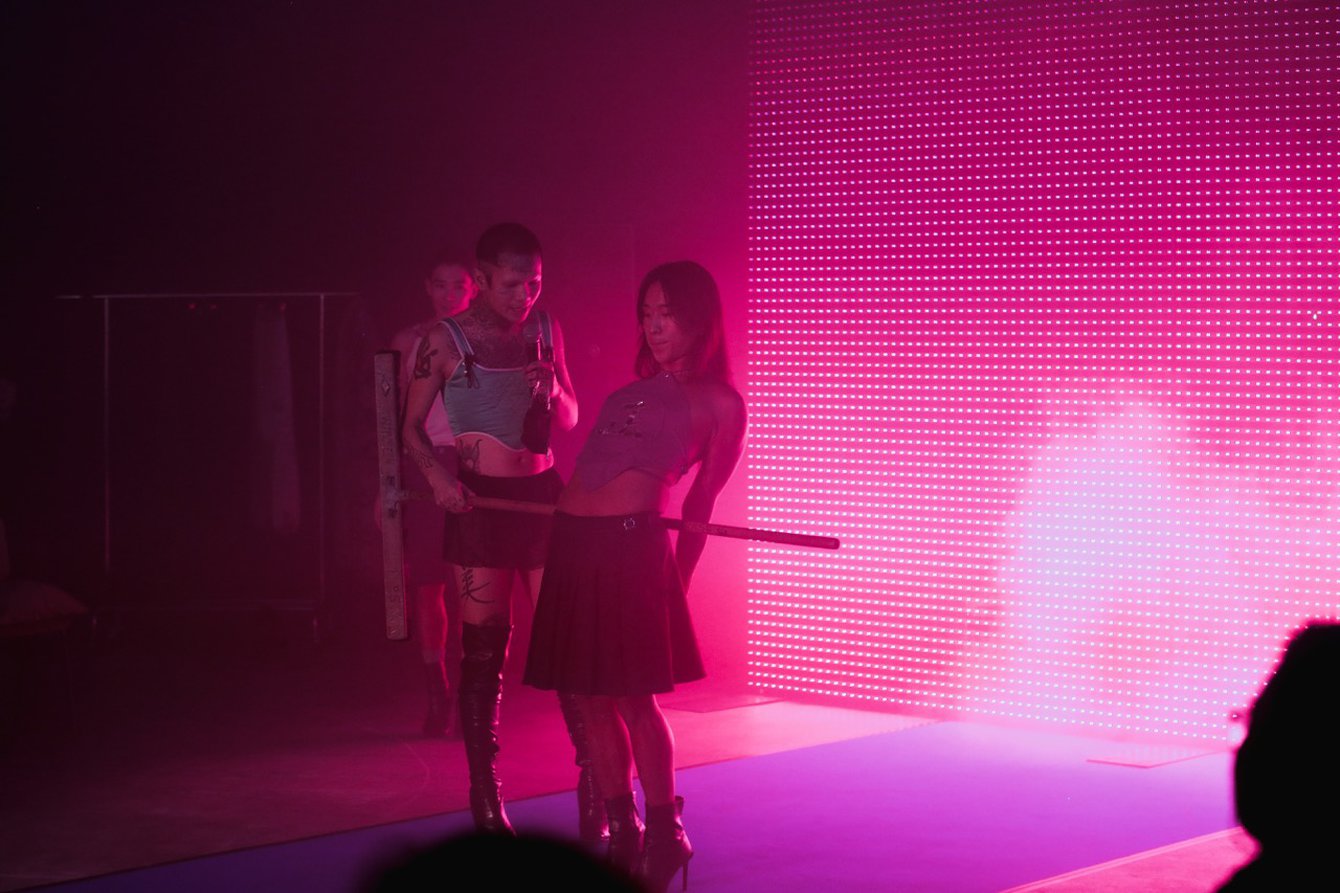 Duration: 65 min
In English
Parking in front of PACT is limited, please also use car park A2 (info below).
TICKETS
In Malaysia and other Southeast Asian countries, cross-dressing and homosexuality are still illegal or taboo. Nevertheless, when Raymond Liew Jin Pin was eleven years old, his mother dressed him up in a gold sequined dress, put a wig and make-up on him and took him to a talent contest for children. He sang and danced and won 3rd prize.
More than 20 years later and with various trainings in contemporary and traditional Southeast Asian dances, he returns to the moment as a dancer and performer. ›Maria Cencaru‹ is the queer memory of this, the desire to experience the performance anew and at the same time the drag name of Raymond Liew Jin Pin.
Together with dancers and friends from the queer Southeast Asian diaspora, he searches for shared memories and for what moves them all. They combine their diverse dance backgrounds from traditional and contemporary dances to urban styles such as Voguing and Waacking to share their experiences of oppression and liberation, migration, longing and desire. ›Maria Cencaru‹ is the commonality of their different identities, a collective movement and the long overdue cis-sis family reunion.
Sat 18.02.
15-17 h: PACTPackage for Students
Voguing & Waacking Workshop with Teddy Ong & Amin Alifin
Workshop & Performance 10 €, Registration: service@pact-zollverein.de
18:30 h: Artist talk with Raymond Liew Jin Pin, Paula Pau and Lee Mun Wai ›Fights for LGBTQI+ rights in Southeast Asia and NRW‹, Free admission 
Please note: No assigned seating. The audience is asked to leave all bags and backpacks free of charge at the cloakroom before the start of the performance. Loud sound elements and stroboscopic effects are being used in this work. The material in this work deals with the subject matter of racism, sexism and queerphobia. 
Getting there: Parking in front of PACT is limited. Please use car park A2 at Zeche Zollverein, from there it is a 5-minute walk to PACT. 
Concept, Choreography & Performance: Raymond Liew Jin PinChoreography & Performance: Lee Mun Wai, Amin Alifin, Teddy Ong Xing Kai, Paula Pau Music: Jascha Hagen Visual: #shikasketchbook Stage & Light Design: Jascha Viehstädt Costume: Catharina Holtgrave,  Lagenda Leng (Remake of M.Cencaru's Dress) Outside Eye: Niklaus Bein Production Management: Sina Rundel Co-produced by: PACT Zollverein Funded by: Behörde für Kultur und Medien Hamburg, NRW Landesbüro Freie Darstellende Künste, Hamburgische Kulturstiftung, Kunststiftung NRW Supported by: STUDIO Hammer Deich
Touring
02. - 05.02.2023, Wiese e.G., Hamburg Premiere
17. & 18.02.2023, PACT, Essen
24. & 25.02.2023, Schwankhalle, Bremen