German premiere

German premiere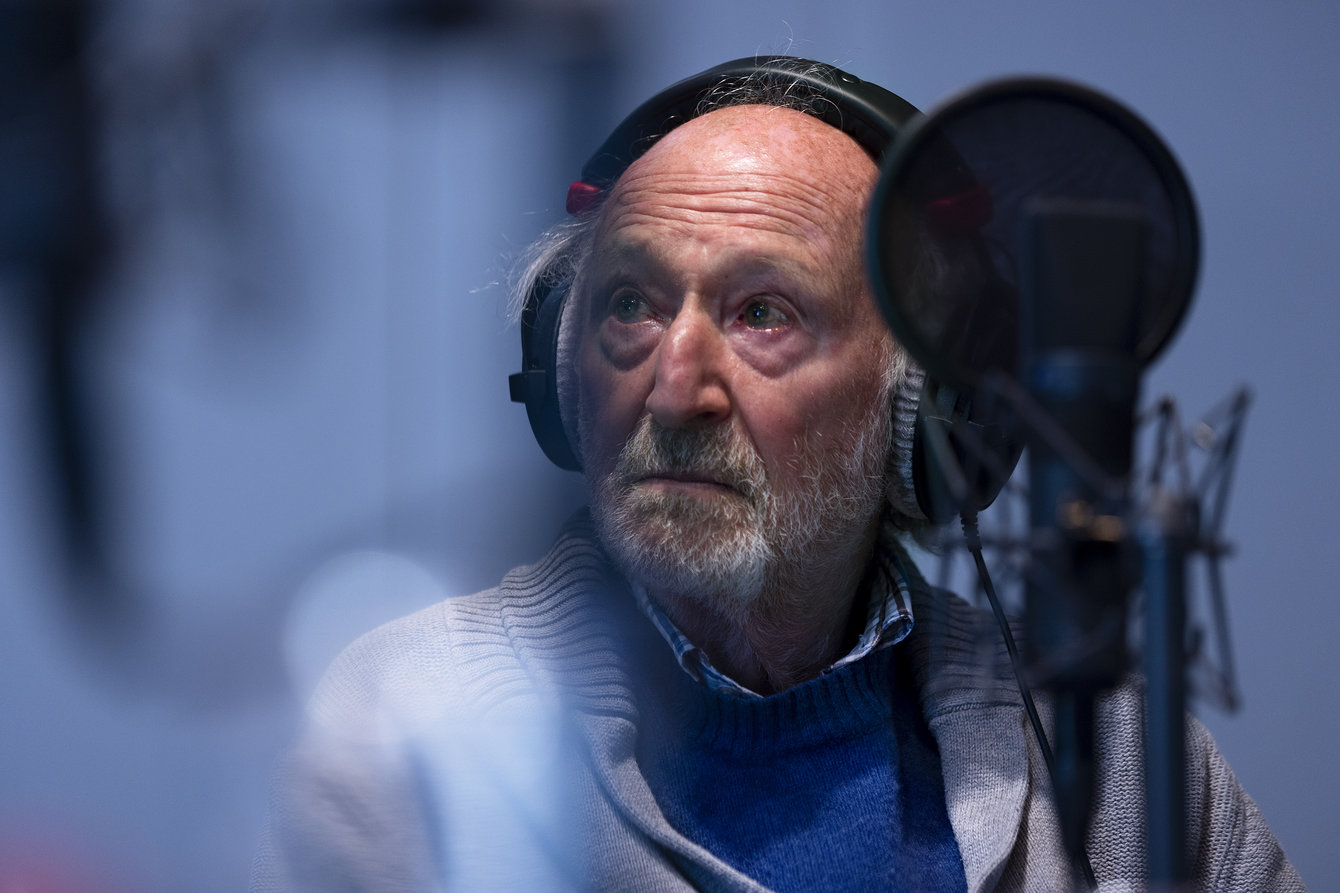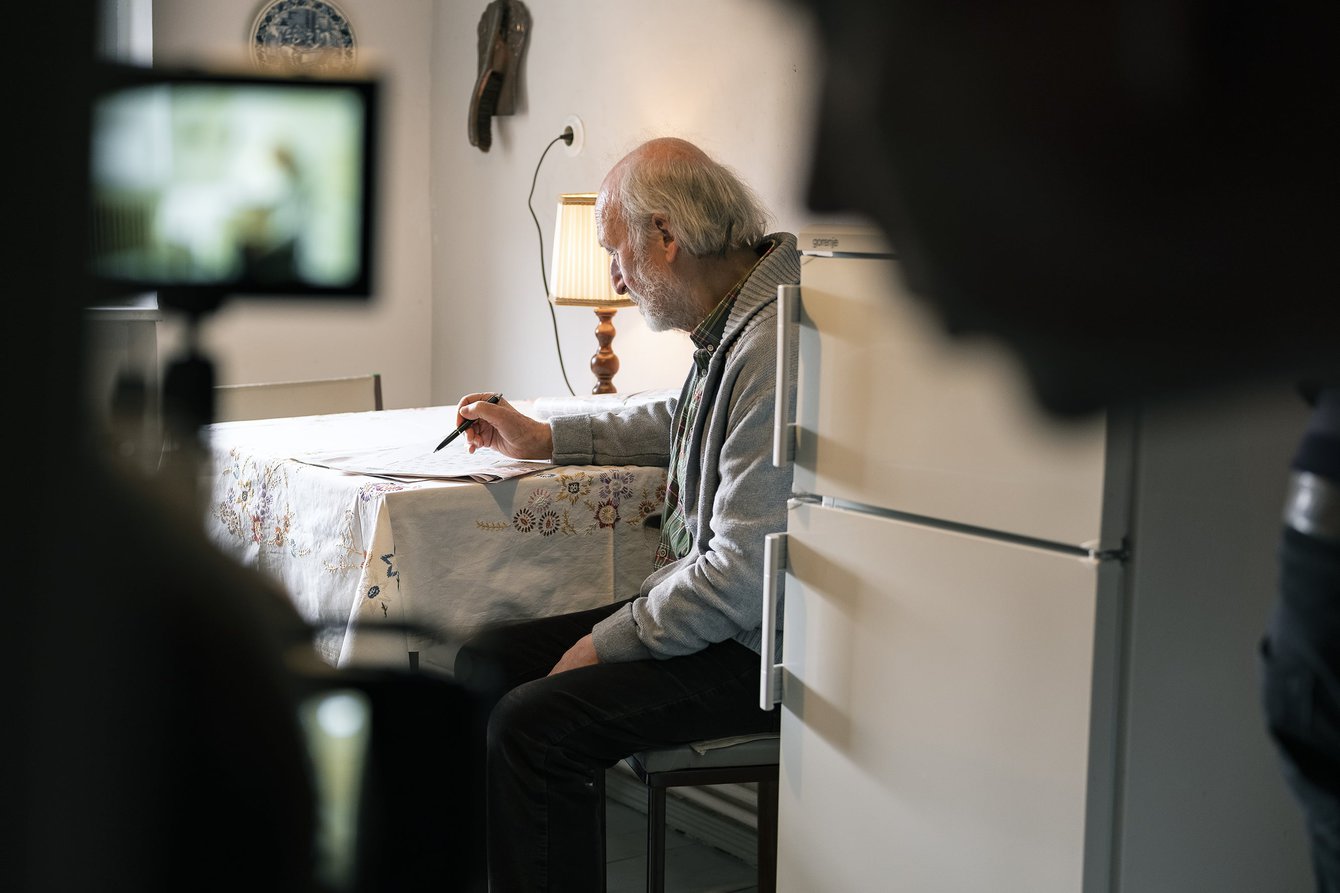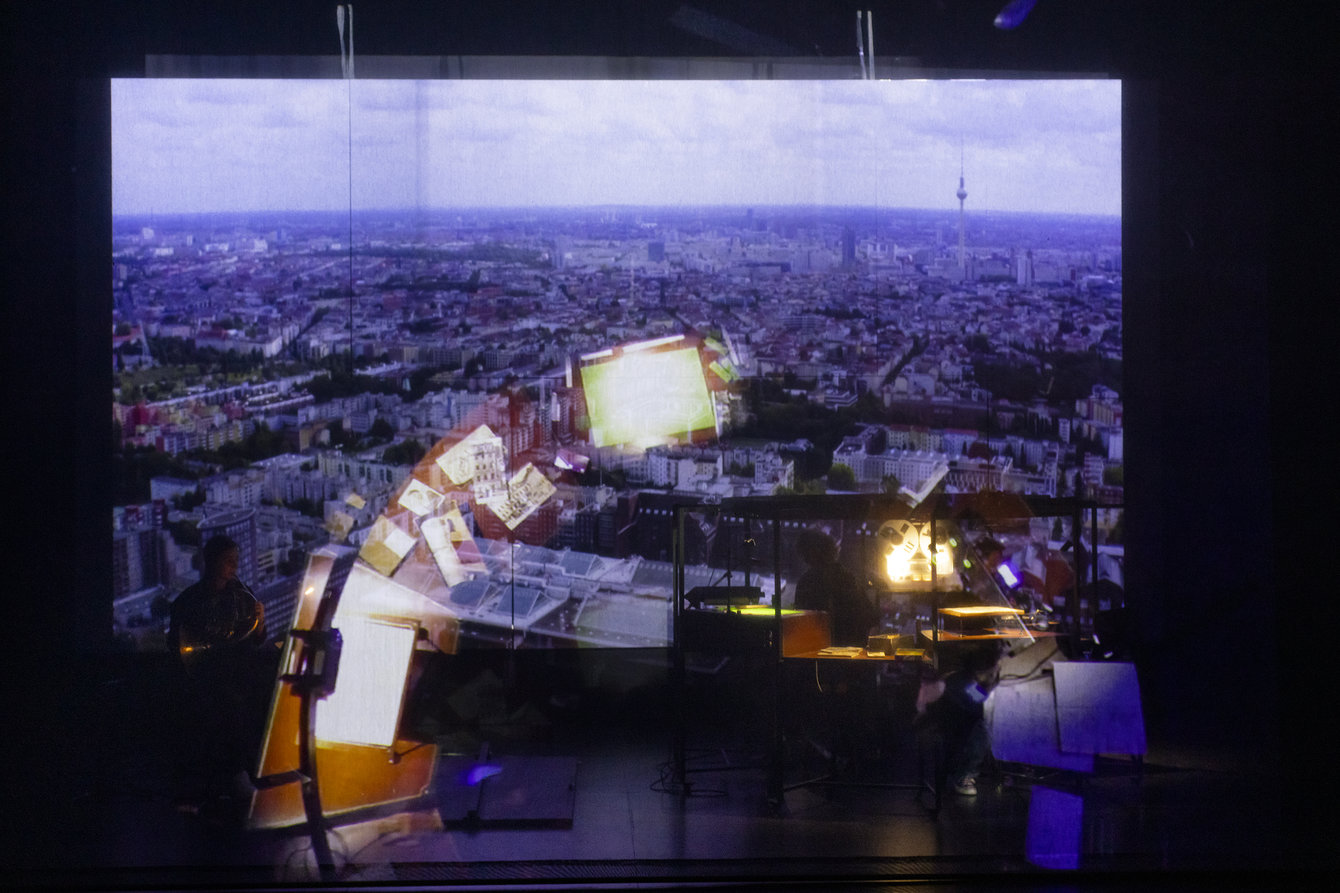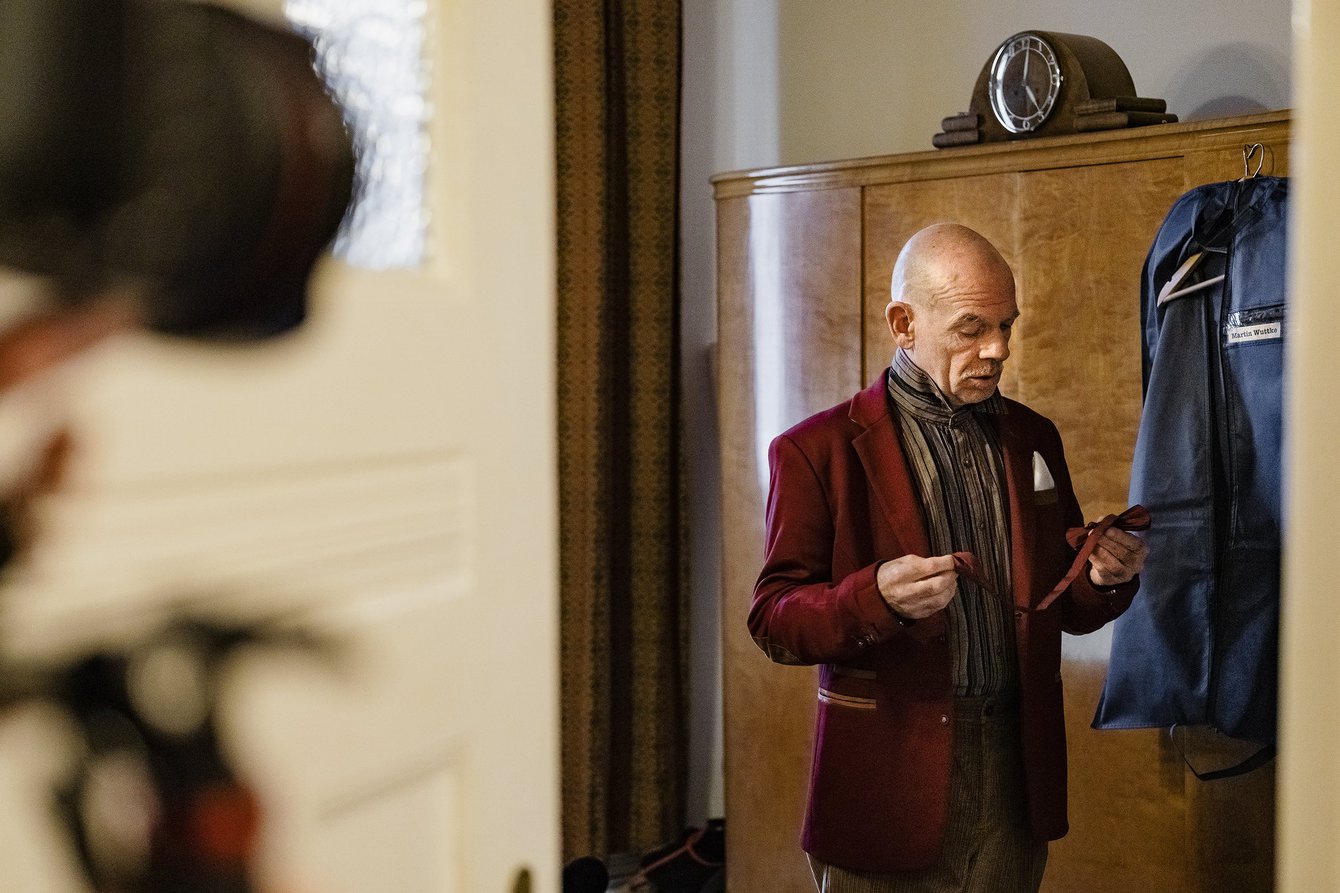 English, German, Dutch and Russian with German subtitles
110 Min
TICKETS
»Inimitably, this production brings together everything BERLIN excels at: a clever interplay of fact and fiction, documentary theatre and music.« – De Morgen 

»Never before have I been so entranced by the music of Götterdämmerung as I was now in this film theatre. An overwhelming experience.« – Tuur Devens, Theaterkrant
Rated among the top ten performances of 2022 by newspapers De Standaard and De Morgen. 
7 July 2016. Not long after a Zvizdal performance during the Berliner Festspiele BERLIN bumps into a plucky elderly German. They chat in the foyer and immediately become fascinated with the man's life story. Telephone numbers are exchanged. A couple of chats and as many weeks later BERLIN decides to make him the centre of a show: a dyed-in-the-wool Berliner who, for years, worked as orchestra manager for the Berlin opera ensemble.

The making of Berlin tells the story of a man with an exceptional track record who would love to travel back in time to finish an unfinished chapter of his life, with Wagner's Götterdämmerung in a crucial role. BERLIN helps him reenact and make this unfulfilled dream come true, with the help of amongst others the orchestra of Opera Ballet Flanders and radio station Klara. That's the idea anyway. Soon, however, cracks appear in his story, and a spanner is thrown in the works.

The show is the final part in the Holocene Cycle, the framework within which BERLIN has been making city portraits over the course of 15 years. After Jerusalem, Iqaluit, Bonanza, Moscow and Zvizdal comes this last segment that takes place in the city of Berlin. The making of Berlin is another intriguing narrative with live music on stage, true-to-life stories and documentary images.
Direction: Yves Degryse With: Friedrich Mohr, Martin Wuttke, Stefan Lennert, Werner Buchholz, Alisa Tomina, Krijn Thijs, Chantal Pattyn, Symphonic Orchestra Opera Ballet Vlaanderen, Alejo Pérez, Yves Degryse, Caroline Große, Michael Becker, Claire Hoofwijk, Alejandro Urrutia, Marek Burák, Marvyn Pettina, Farnaz Emamverdi, Team BERLIN: Jane Seynaeve, Eveline Martens, Jessica Ridderhof, Geert De Vleesschauwer, Sam Loncke, Manu Siebens, Kurt Lannoye, Team Opera Ballet Vlaanderen: Jan Vandenhouwe, Lise Thomas, Eva Knapen, Christophe De Tremerie Video and video editing: Geert De Vleesschauwer, Fien Leysen, Yves Degryse Internship video editing: Maria Feenstra Drone shots: Yorick Leusink and Solon Lutz Behind the scene footage: Fien Leysen Scenography: Manu Siebens Set construction: Manu Siebens, Ina Peeters, Rex Tee, Joris Festjens Set construction and design film: Jessica Ridderhof, Klaartje Vermeulen, Ruth Lodder, Ina Peeters Musical composition and mixing: Peter Van Laerhoven Live music: Rozanne Descheemaeker or Diechje Minne/Matea Majic Music film: Peter Van Laerhoven, Tim Coenen, Symphonic Orchestra Opera Ballet Vlaanderen conducted by Alejo Pérez Mixing Ocrhcestra: Maarten Buyl Live and sound design and mixing: Arnold Bastiaanse Sound recordings: Bas De Caluwé, Maarten Moesen, Bart Vandebril Translation and subtitling: Dorien Beckers, Maria Feenstra, Annika Serong, Nadine Malfait, Isabelle Grynberg Technical coordination: Manu Siebens, Geert De Vleesschauwer Production management: Jessica Ridderhof Production assistance Germany: Daniela Schwabe, Gordon Schirmer Research Wagner: Clem Robyns Internhship Research: Annika Serong Photography: Koen Broos, Gordon Schirmer Business management: Tine Verhaert Business management [until 2021]: Kurt Lannoye Day-to-Day coordination and production: Jane Seynaeve Distribution: Eveline Martens Communications: Sam Loncke Production: BERLIN Coproduction: DE SINGEL [Antwerp, BE], le CENTQUATRE-PARIS [FR], Opera Ballet Vlaanderen [BE], Voo?uit [Ghent, BE], C-TAKT [Limburg, BE], Theaterfestival Boulevard [Den Bosch, NL], Berliner Festspiele [DE] With the support of: the Flemish Government, Sabam for Culture, Tax Shelter of the Belgian federal government via Flanders Tax Shelter Thanks to: Linnen Berlin, Xaveriuscollege, Zaal Billy, corso, Klara, Oderberger Hotel, Het nieuwstedelijk, De Munt - La Monnaie, Cornelius Puschke, Lisa Homburger, Jill Barnes, Aino El Sohl, Natasha Padabed, Max-Philip Aschenbrenner, Carena Schlewitt, Myriam De Clopper, Barbara Raes, Dirk Rochtus, Anneleen Hermans, Mark Reybrouck, Karen Vermeiren, Guido Spruyt, Hannes D'Hoine, Niels Kloet, Roel Gelderland, Mark Dedecker, Eric Mostert/VMOO, Cees Vossen
BERLIN is associated artist at DE SINGEL [Antwerp, BE] and artiste associé at le CENTQUATRE-PARIS [FR]