Co-production / World Premiere
Fri 15.11.19

20 h

Sat 16.11.19

20 h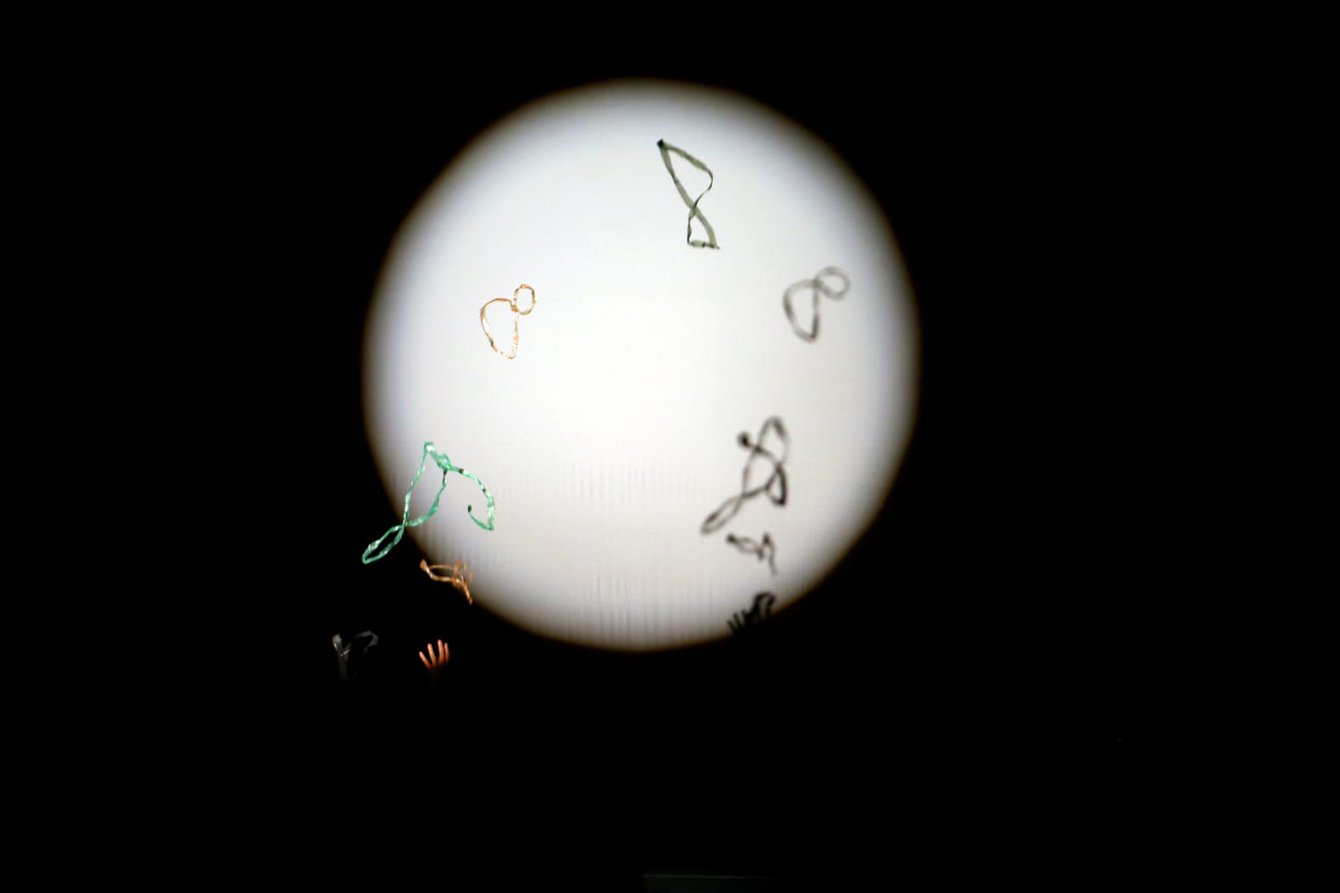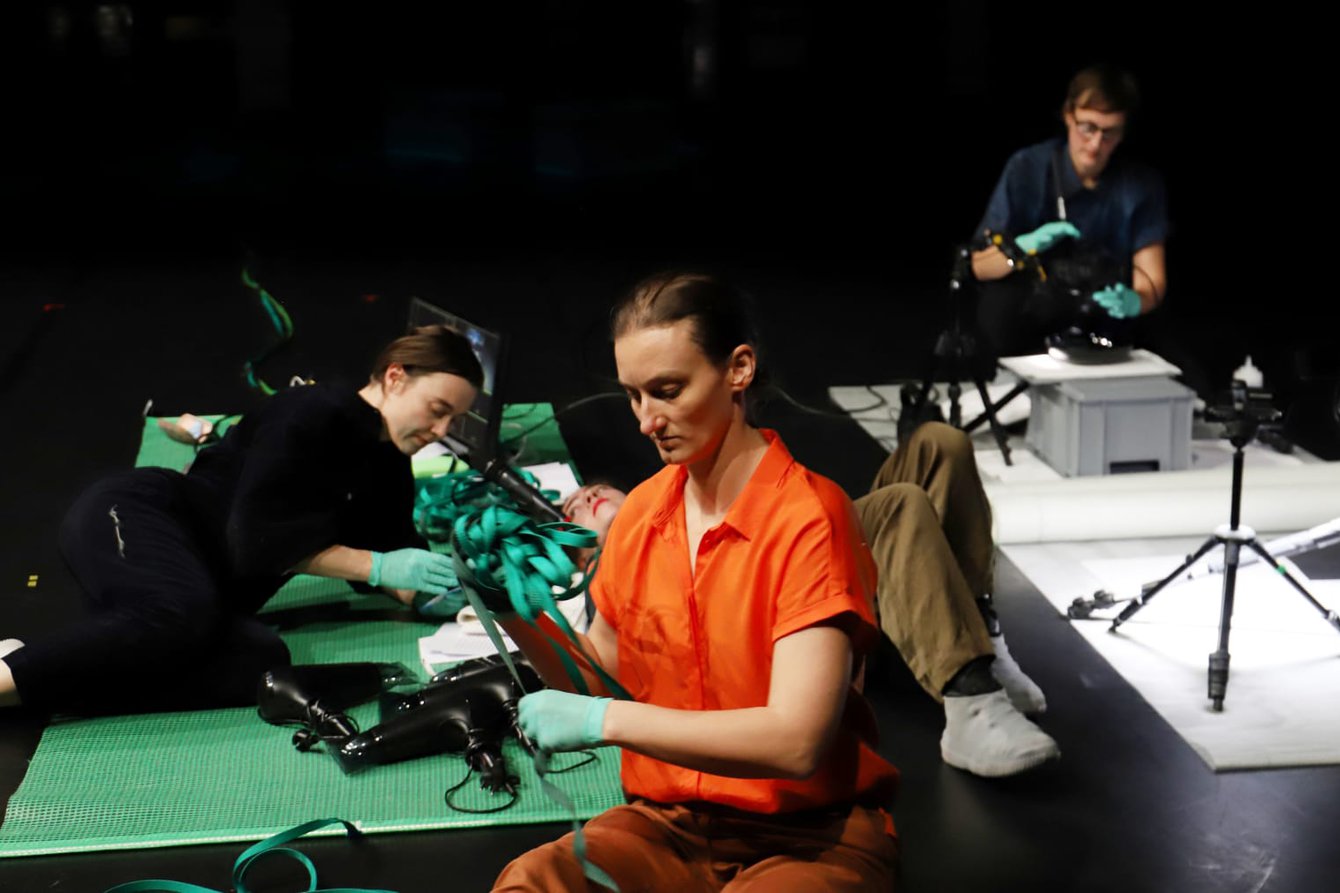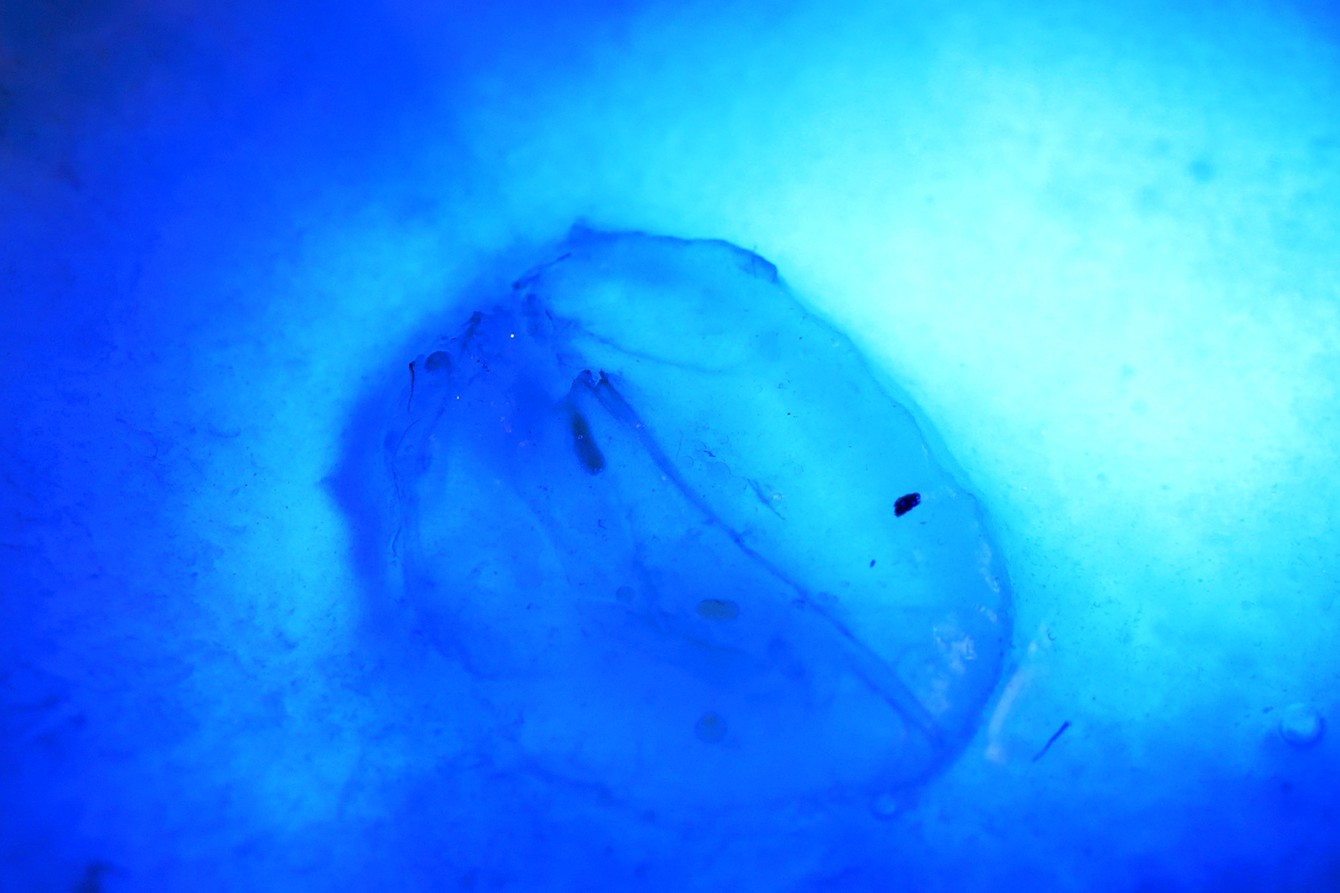 Fri 15.11.
19.30 h
Introduction & Launch of the artist zine ›Living Matters‹
Sat 16.11.
Talk with
Eva Meyer-Keller
after the performance
Sat 16.11. 16 h
PACTPackage for students #2
with Emilia Schlosser
Adv. sales: 12 € / red. 7 €
Box office: 15 € / red. 9 €
incl. VRR-Ticket
Tickets 15.11.
Tickets 16.11.
Life is. Life ends. Life is living with loose ends. Life is when it falls apart. Life is trying to hold your shit together. Life starts with a separation. Life. Lie. Link. Ink. Add water.
From the perspective of cell biology, every living growth is based on the process of mitosis: In five phases, it choreographs the movements of hundreds of proteins in nuclear and cell division. The smallest deviations lead to the dramatic distinction between regulated renewal and malignant proliferation, even in the laboratory. In ›Living Matters‹ organic and inorganic bodies and substances meet and react with each other. After working with models from physics in ›Some Significance‹, which premiered at PACT in 2017, Eva Meyer-Keller is now in the second part of a trilogy experimenting with the apparatus of molecular biology. She contaminates the field's clinical procedures with traces of existential crises. Practices and basic assumptions from everyday life and cell research are cultivated in an environment that fluctuates between workshop and garbage dump, laboratory and landscape. The four performers work their way tirelessly through a never-ending chain of acts of sharing and multiplying, arranging and self-arranging. Instead of an order of things, an arrangement of things comes to the fore: 'life' as a biological principle that first takes shape through schematic processes of marking, classifying under the microscope overlaps with life as a confusing, obscure or even: lived overload. 
Is there a means of orientation that does not rise above things from the outset? And can stubbornly insisting on "doing things over and over again" ultimately also be a chance to tell 'realities' differently?
Concept & Performance: Eva Meyer-Keller Co-creation & Performance: Tamara Saphir, Annegret Schalke, Agata Siniarska Music: Rico Lee Dramaturgical Collaborator: Constanze Schellow Assistant: Emilia Schlosser Research Companion: Ilya Noé Costumes & Props: Sara Wendt Scientific Collaboration: Simone Reber and research team Light: Annegret Schalke Technical Director: Björn Stegmann  Production: Ann-Christin Görtz Co-production: PACT Zollverein (Essen), Sophiensæle (Berlin) Sponsored by: Hauptstadtkulturfonds Supported by: Kunstencentrum BUDA (Kortrijk)
Eva Meyer-Keller on ›Living Matters‹