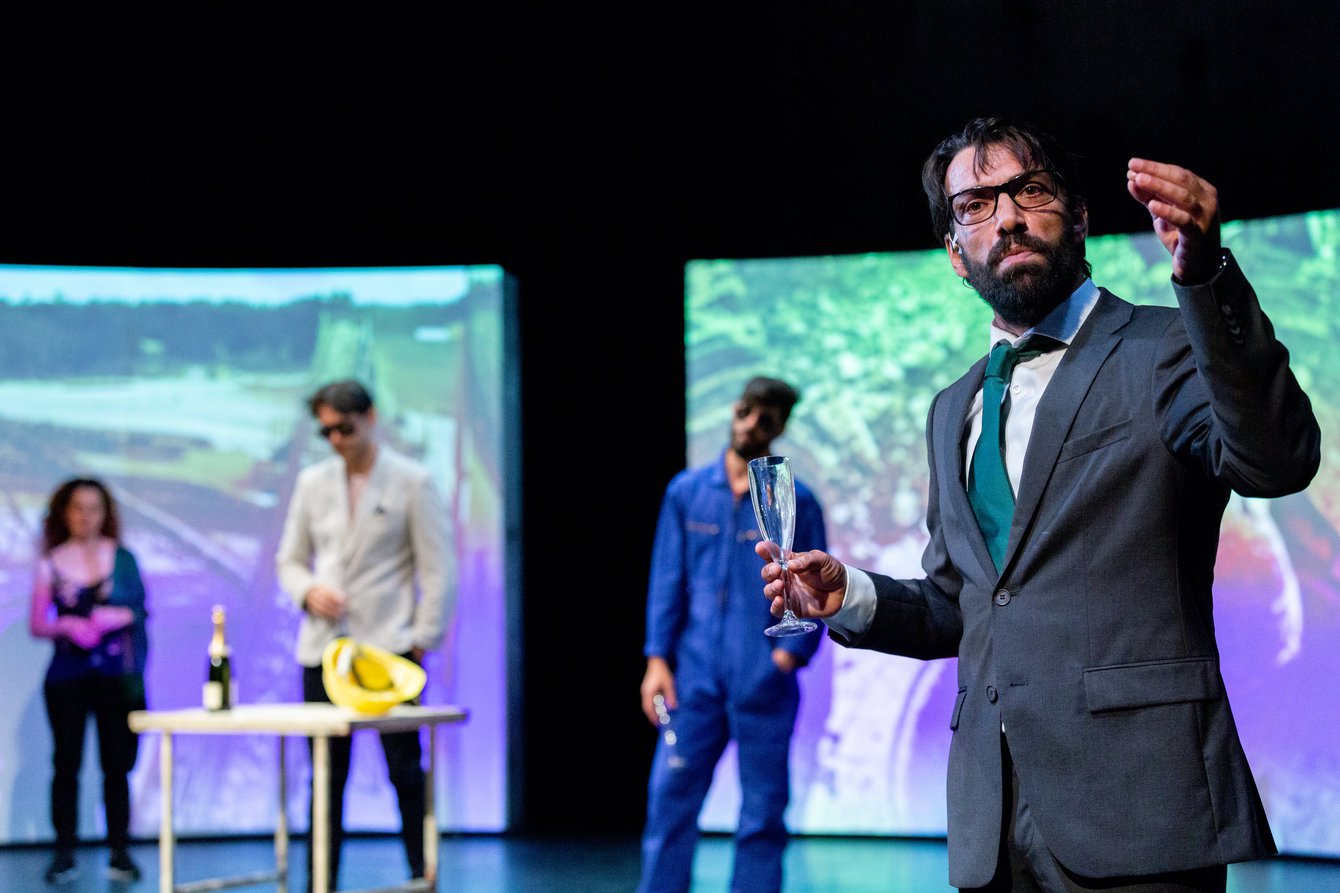 Introduction 45 minutes prior to Show
Artist talk 12th of August after the performance
Tickets: 20-40 € / red. 10-20 €
Tickets: www.ruhrtriennale.de
A French cement factory in north eastern Syria is one of the largest foreign investments ever made there. A few months after its opening, the country is plunged into a brutal civil and proxy war. The owners and their business partners insist that the factory must carry on working – whatever the cost.
Initially the region was under the control of the Syrian army. However, in the summer of 2012 parts of it are taken over by the Kurdish Democratic Union Party (PYD) while the Free Syrian Army (FSA) controls the others. At the end of 2013, IS establishes complete control over the area. In the factory, production continues. A commonplace accident ultimately leads to the investigation of a complex network of war beneficiaries and corrupt entrepreneurs.
Following the success of their two most recent performances ›While I was Waiting‹ and ›Iphigenie‹, the playwright Mohammad Al Attar (born in Damascus in 1980) and Syrian director Omar Abusaada continue to present their views on the immense upheavals that have struck their homeland. ›The Factory‹ is produced in collaboration with Syrian actors.
In Arabic with German and English subtitles.
Text: Mohammad Al Attar Direction: Omar Abusaada Stage Design, Costume: Bissane Al Charif Light: Christian Maith Video: Rami Farah Dramaturgy: Alan Twitchell
A commission to Mohammad Al Attar and Omar Abusaada. A coproduction of Volksbühne Berlin with the Ruhrtriennale.