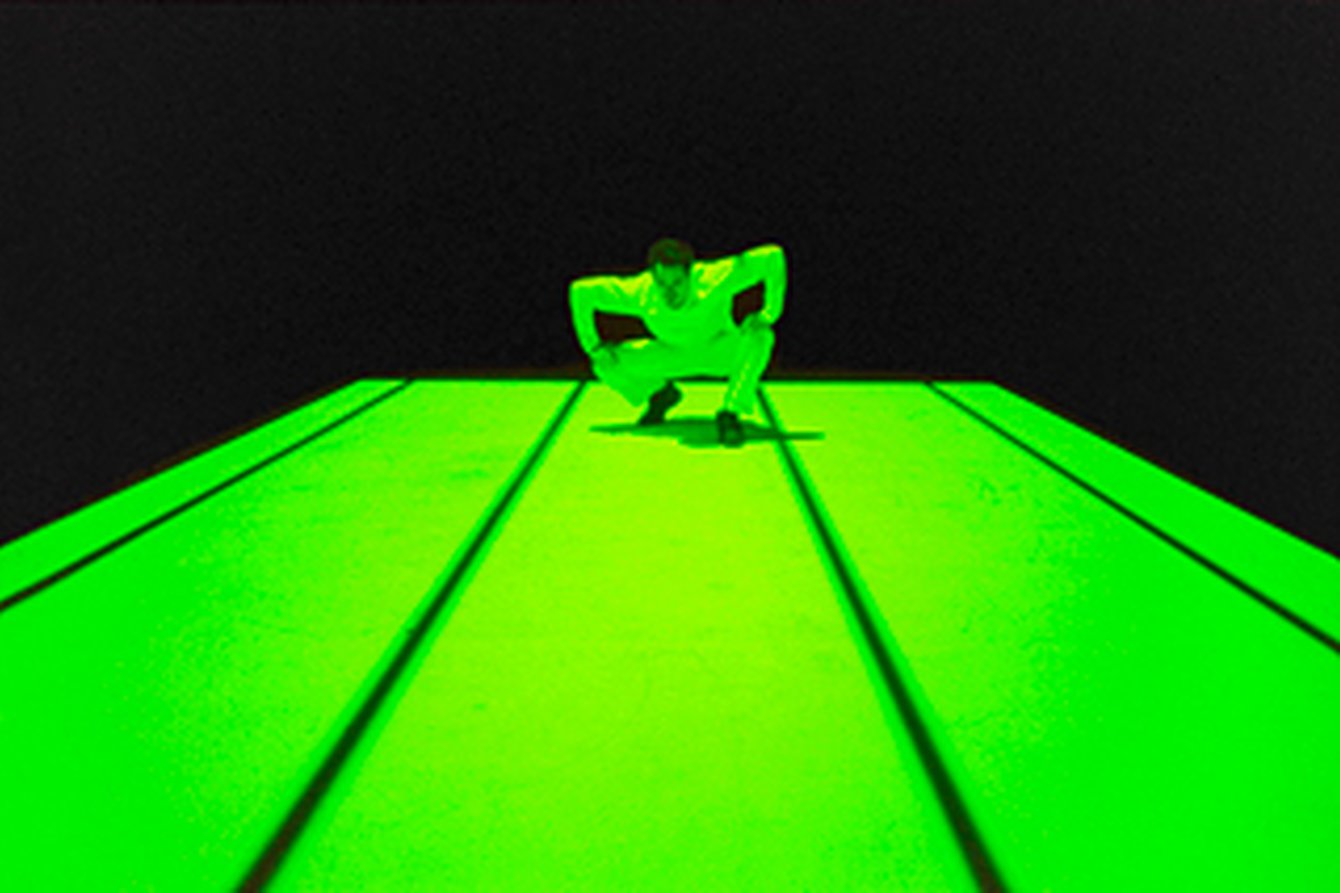 Inspired by Darwinian theory and science fiction, French dancer and choreographer, Pierre Rigal, tracks the evolution of man from primitive life to homo erectus in a stunning duet for dancer and projections. Directed by visual artist Aurélien Bory ›érection‹ blurs the digital world with the corporeal to create a stunning visual environment and daring poem of perseverance.
www.pierrerigal.net
Concept, choreography, interpretation, video: Pierre Rigal


Concept, art production: Aurélien Bory


Co-production: compagnie dernière minute, TNT – Théâtre National de Toulouse Midi-Pyrénées


Sound Design und Musik: Sylvain Chauveau, Joan Cambon 


Support: DRAC Midi-Pyrénées, Conseil Régional Midi-Pyrénées, Conseil Général de la Haute-Garonne, City of Toulouse, CDC Toulouse/Midi-Pyrénées.
© Photo: Pierre Rigal
Duration: 45min