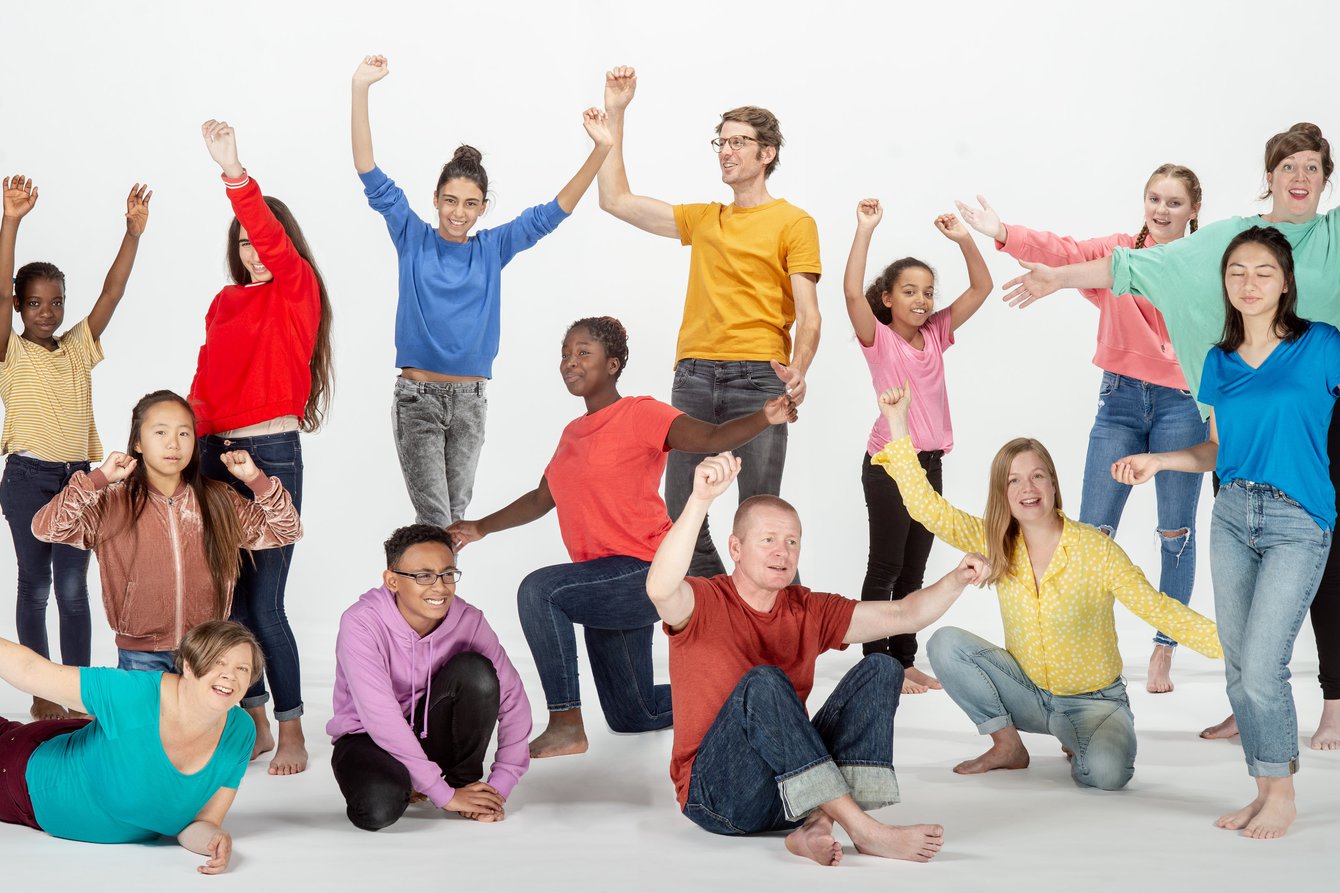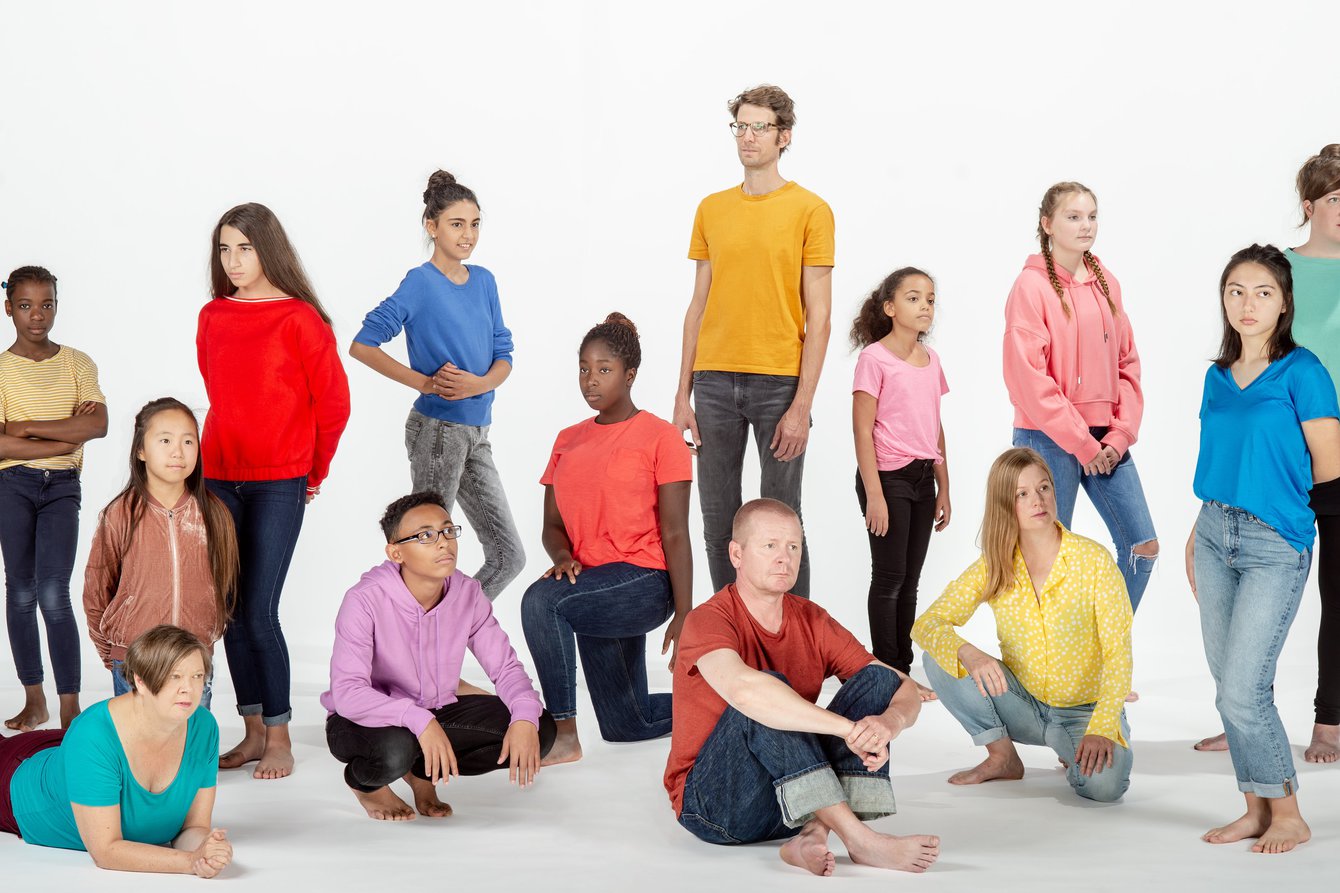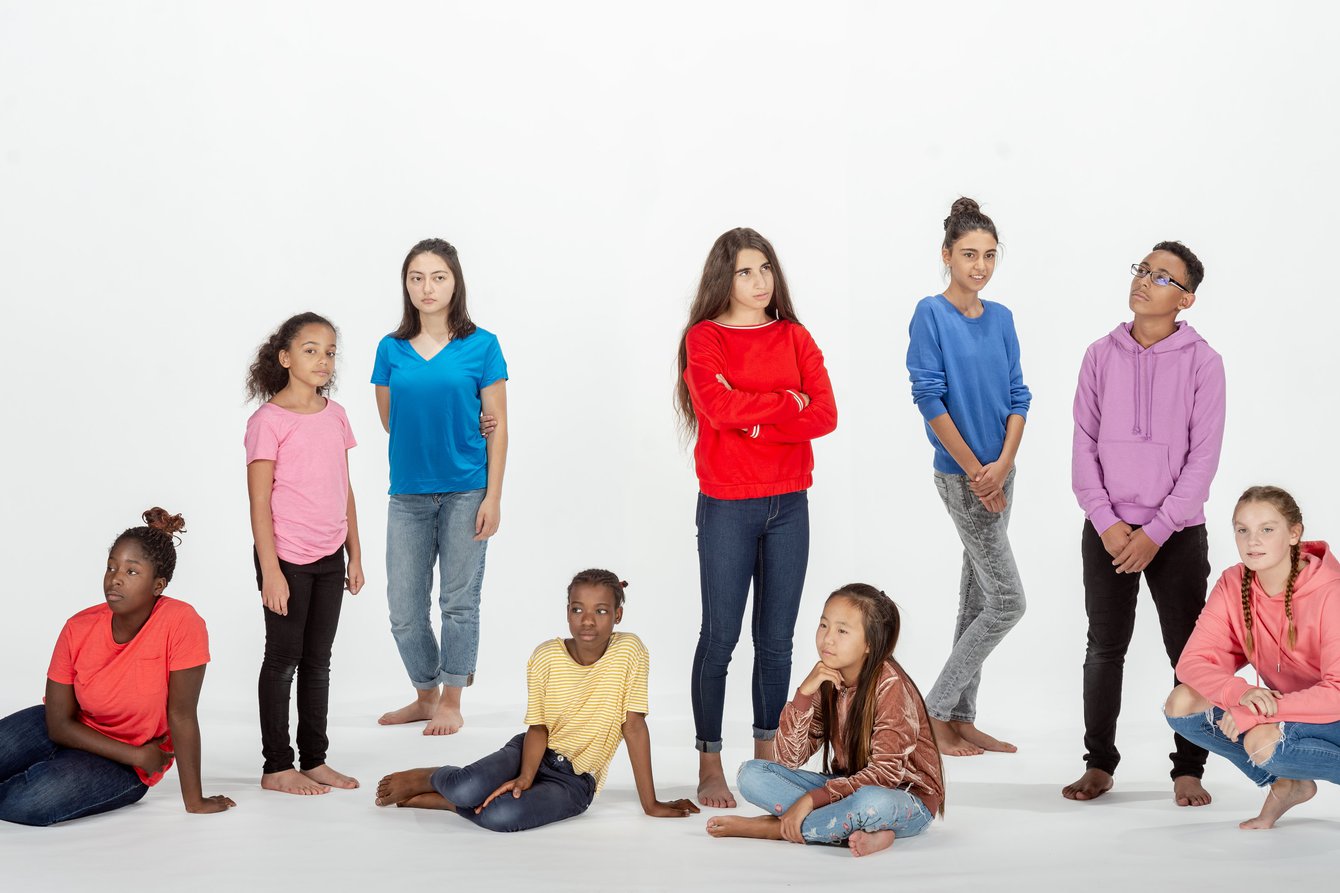 Tickets:
Adults 6€/ Children 3€
incl. VRR-Ticket
For viewers aged 10 and over
Introduction on Sat 15.12. at 14.30 H
Artist Talk following the show on Sun 16.12.
Tickets 15.12. 15h
Tickets 16.12. 15h
Founded in Helsinki in 2000, Oblivia is one of the leading protagonists of the Finnish performance scene who enjoy wide international acclaim for their unique blend of grandiose ideas, minimalist performances and unmistakable "Oblivia-experiences". 
Originally created in collaboration with teenagers from Helsinki, ›Children and other Radicals‹ is an invitation to adults and young viewers to create visions together. For the performance at PACT, Oblivia have teamed up with young people from Essen to openly question cooperation between different generations, power structures and the role of money. How do generations X, Y and Z see the future?
Performance: Kelly Anspach, Lyra Atud, Orlando Atud, Amal Bachir, Manami de Bartolo, Niels Bovri, Irina Byambaa, Alice Ferl, Timo Fredriksson, Anna Galli, Ani Javoevi, Anna–Maija Terävä, Annika Tudeer, Azeezat Zakari Concept, dramaturgy: Mikko Bredenberg, Meri Ekola, Alice Ferl, Timo Fredriksson, Tua Helve, Anna–Maija Terävä, Annika Tudeer Costume design: Tua Helve Costume maker: Anni Konttinen Lighting: Meri Ekola Sound: Alice Ferl Production: Oblivia Co-production: FFT Düsseldorf, Goethe-Institut Finland, Helsinki Festival, Kampnagel (Hamburg), PACT Zollverein (Essen) Support: Arts Promotion Centre Finland, Elbkulturfonds (Hamburg), Finnland-Institut, Helsinki City, Konstsamfundet, Stiftelsen Tre Smeder, Svenska kulturfonden, TINFO – Theatre Info Finland
Trailer zu ›Children and Other Radicals‹
Touring
13.12.2019, Live Art For Children Festival, Nordkraft, Aalborg (DK)
12.10.2019, Live Art For Children Festival, Nordkraft, Aalborg (DK)
26.01.2019, Forum Freies Theater Düsseldorf, Düsseldorf (DE)
25.01.2019, Forum Freies Theater Düsseldorf, Düsseldorf (DE)
16.12.2018, PACT Zollverein, Essen (DE)
15.12.2018, PACT Zollverein, Essen (DE)
30.08.2018, Almi Hall, Nationaloperan, Helsinki (FI)
29.08.2018, Almi Hall, Nationaloperan, Helsinki (FI)
26.05.2018, Dangerous Minds Festival, Kampnagel, Hamburg (DE)
25.05.2018, Dangerous Minds Festival, Kampnagel, Hamburg (DE)
24.05.2018, Dangerous Minds Festival, Kampnagel, Hamburg (DE)