Premiere an part of Borderline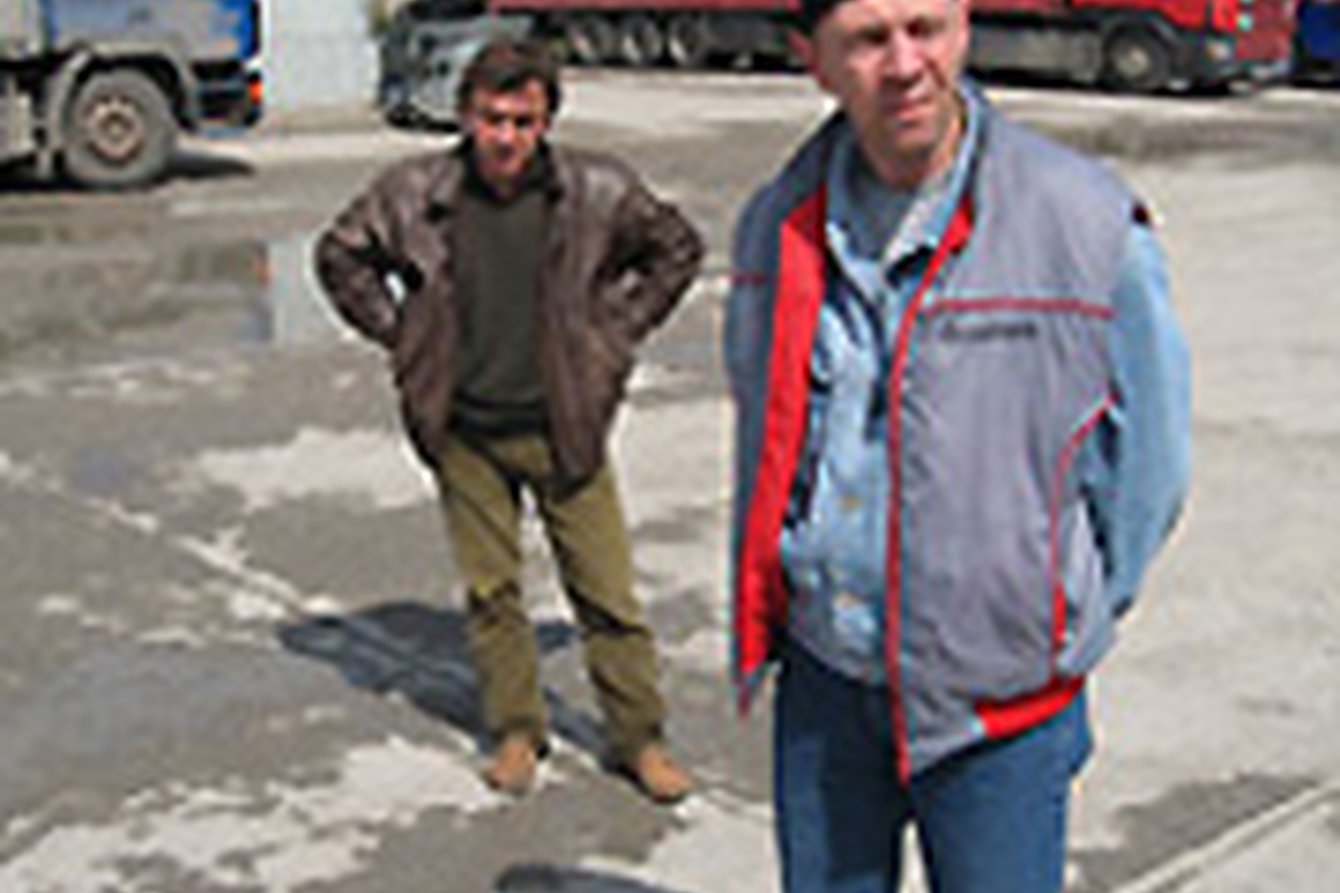 They hang their names in their windscreens, sit 2 meters above the road and have 500 PS under their right foot. They've seen every country in Europe but only know the cities by their motor way exit signs - Bulgarian lorry drivers. In the expanded EU they're the cheapest carriers in road haulage. PACT Zollverein is located close to one of the largest motorway networks in Europe.

In Cargo Sofia-Zollverein 45 members of the public are packed into a mobile auditorium and smuggled away on a 2 hour tour taking in the Ready-Made-Stage Sets of the transit business: service stations, loading ramps, warehouses and vegetable wholesalers... first person accounts of the route are provided by the real voices of Bulgarian long distance lorry drivers.
With Ventzislav Borissov und Svetoslav Michev sowie Kasia Bortnik, Wolfgang Närdemann, Markus Hillebrandt
Concept / Direction: Stefan Kaegi

Video: Jörg Karrenbauer

Sound: Stefan Fuß

Voices: Robert Altermatt (Redakteur Intern. Transportzeitschrift), Jörg Hauser (Basel Multiterminal AG), Ralf Murschall (Meyer & Meyer, Essen), Joachim Seifert (ehem. Maschinenbauingenieur auf Zollverein)

Assistant Essen: Ingo Kaulbars

Artistic and technical consultant:
Notker Schweikhardt

Production management: Bettina Land
Cargo Sofia-Zollverein made possible by: Autobahnpolizei Moers, by name Wolfgang Närdemann and Volkhard Behringhoff; Executive of Schenker Deutschland AG, Mülheim / Ruhr; Entsorgungsbetriebe Essen GmbH, by name Sandra Drautz; SIG Moldtec; Stadtwerke Essen AG; Gorchs LKW-Waschstraße in Mülheim / Ruhr; Stiftung Zollverein
Production: Goethe Institut Sofia and Hebbel am Ufer Berlin


Co-production:Theater Basel, PACT Zollverein (Essen), Le Maillon Straßburg and THEOREM, a Euroean unification supported by the Cultur 2000 Project of the European Union
Financial support: "Stabilitätspakt für Südosteuropa" supported by Germany, Pro Helvetia, Schweizer Kulturstiftung, Bundeszentrale für politische Bildung and Forum Goethe-Institut