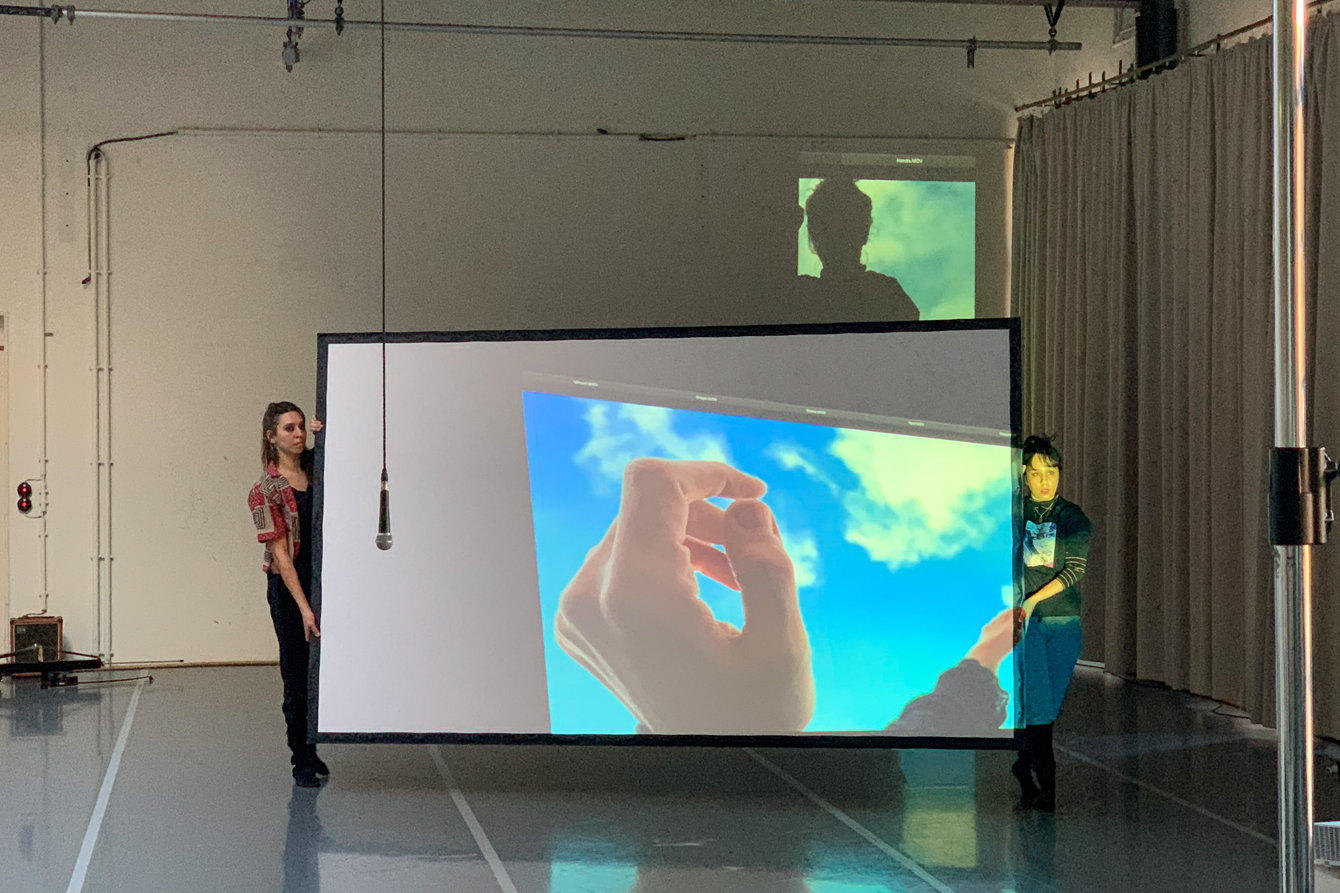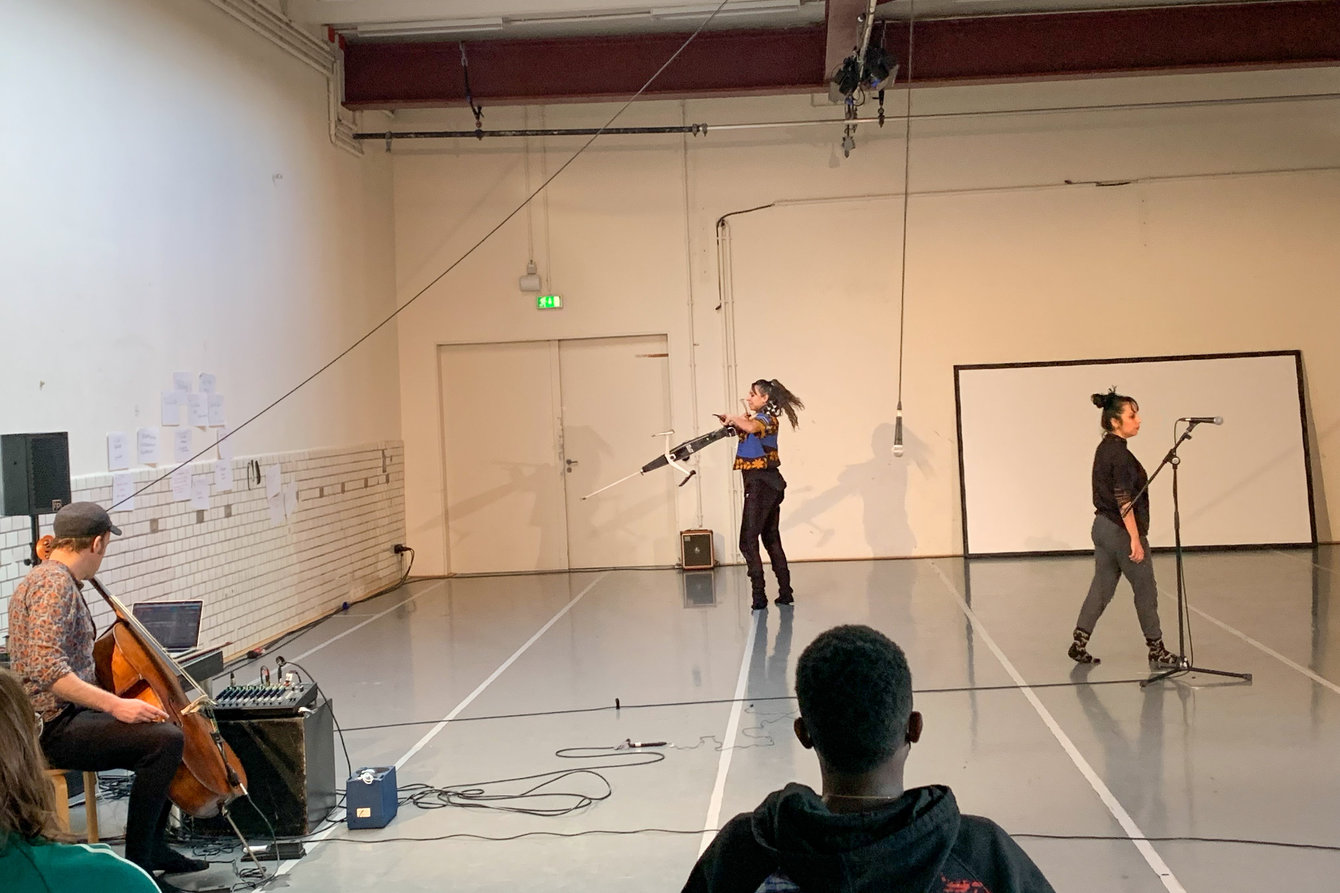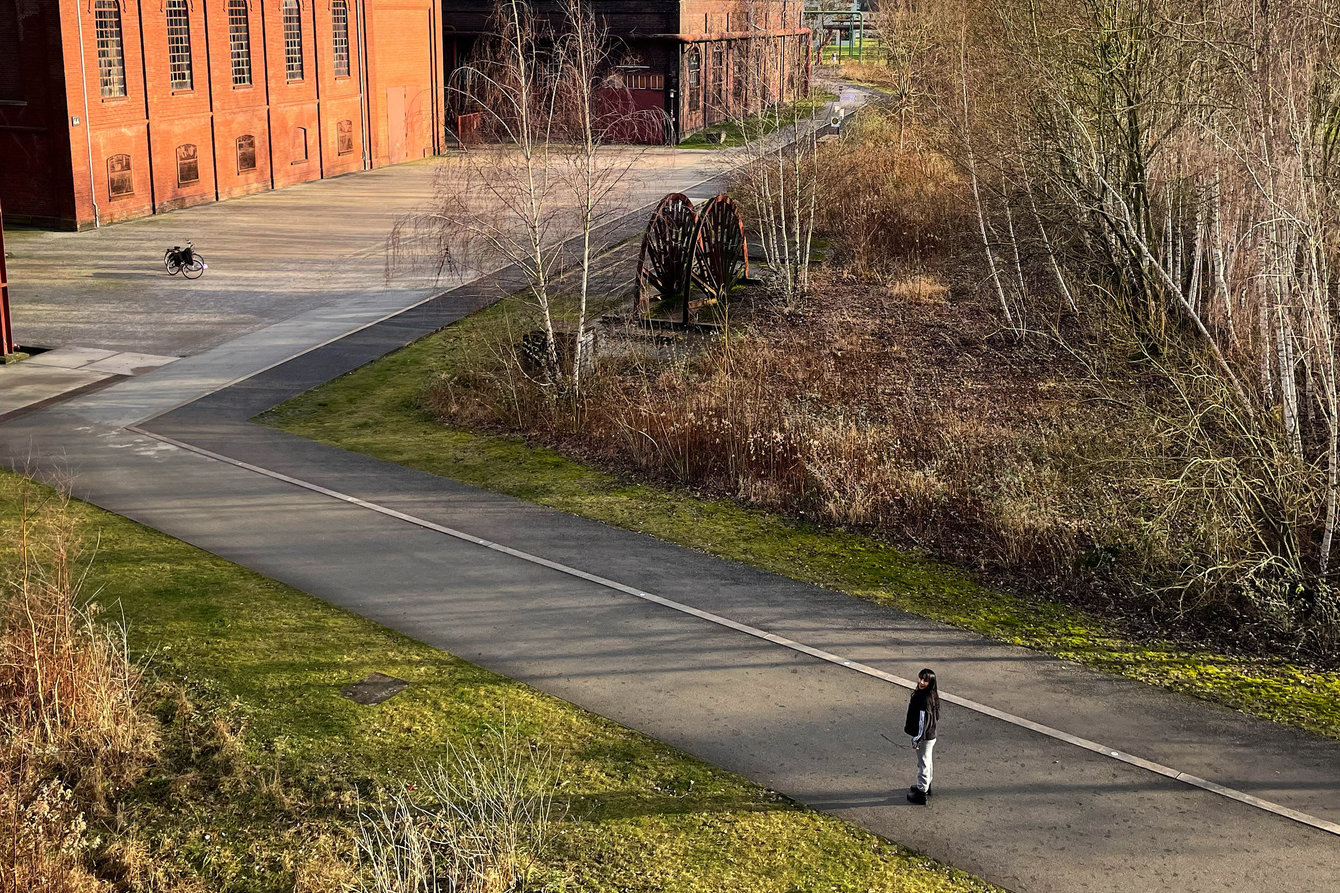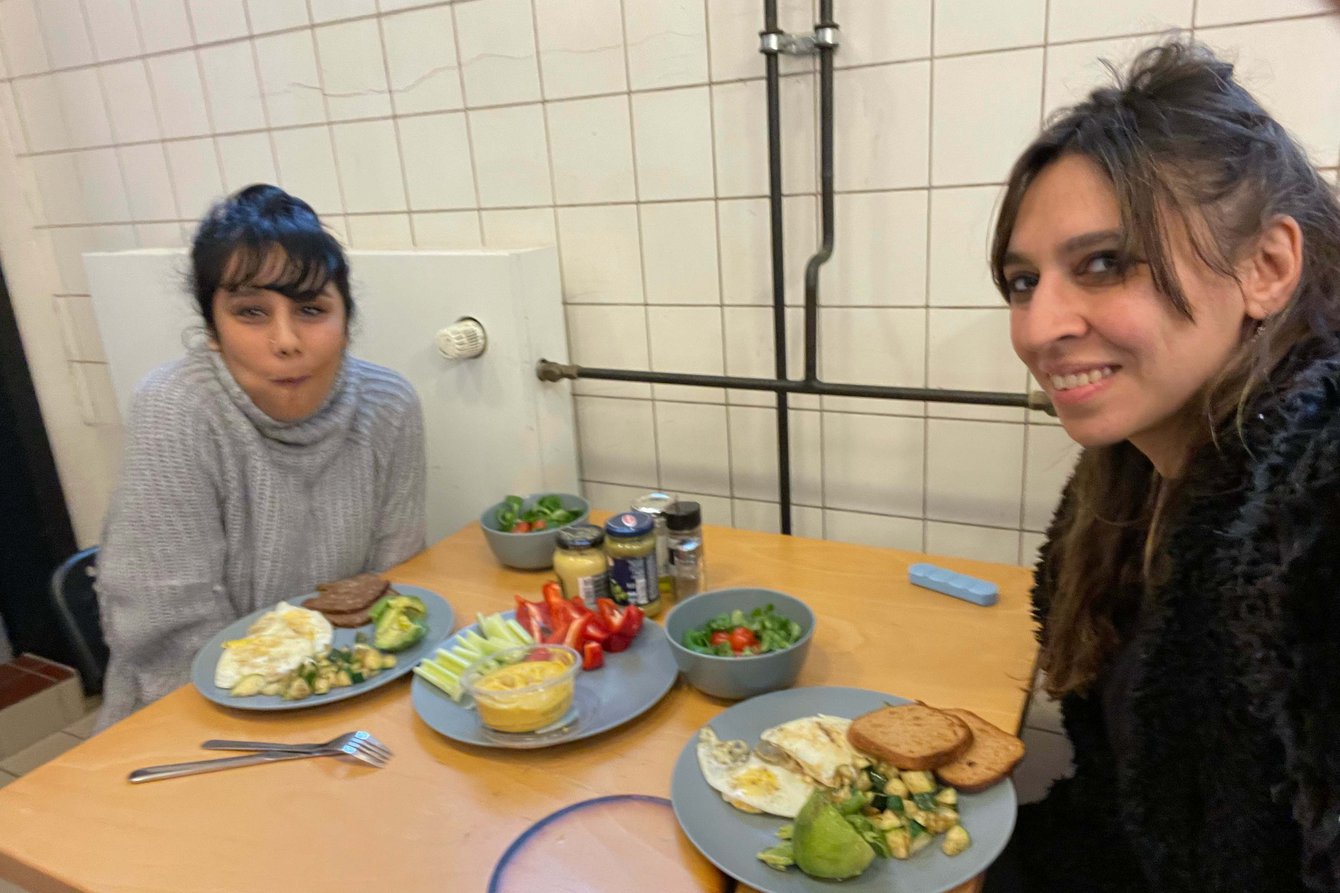 Deepika Arwind, Shaymaa Shoukry & Andi Otto about their residency at PACT:
»We came to play with the idea of the ritual; to reimagine and disrupt rituals that felt redundant and oppressive; to create fantastic and liberating ones. We used repetition. We made the floor, the box, the blackboard into musical instruments that interacted with the body. We found shrines in Zollverein. We filmed ourselves moving through these structures. Against a landscape that looked nothing like we'd seen, we tussled with our relationship with our cultures and rituals. In fact, we tussled with the idea of the project itself. After all, it had been two years of a (ongoing) pandemic, of worsening sociopolitical situations, and here we were with an idea that germinated before that. So we tried. We remembered art-making. We used repetition. We used objects as music. We played. We practiced. Ashtanga Yoga, Tai Chi, writing and moving became touchstones for the day. On some days there was a whiff of what could be something in the work. On others, just the smell of the eggs and coffee in the studio kitchen. Residencies, to me, feel like a way of grasping something and meeting the unmeetable. To converse with the abstract for a more concrete, walkable path. We did witness this elusive path. We only just began stepping on it. What we found is a kind of palette, if you will, or a sense of what the canvas might look like. We showed this offering to others in the haus. An open work-in-progress showing (however loose and informal) always lights up the 'performativity' of sometimes disparate material. It illuminates what the audience-facing part of a process can be. Can we meet? How? What is now present in the room after time has passed? What motifs recur in our individuals, that feel enriching in this process? And now?«
About the artists:
Deepika Arwind is a playwright, theatre-maker and performer (Bangalore, South India), whose work often places the female body at the centre, imagining her as the site of protest, potential and performance. Her practice is at the convergence of writing and the body, with the languages of music and movement present heavily in it.
Shaymaa Shoukry thrives through a passion for choreographing, performing, and creating video art. She is a multidisciplinary artist (Cairo, Egypt) coming from a visual arts background, interested in integrating divers disciplines into her creations. Always motivated and inspired by working collectively, while developing personal work in an organic build-up process, where each project is the paving for the way for the next. Currently interested in researching the origin of the movement, repetition and transformation. Always questioning approaches to share her artistic practice with the public from divers backgrounds and various landscapes.
Andi Otto is a sound artist, composer and performer from Hamburg who focuses on musical entanglements between the body and digital media. He has developed a sensor-extended cello bow with which he performs expressive live shows and he also applies his interface concepts in international dance and theatre productions.