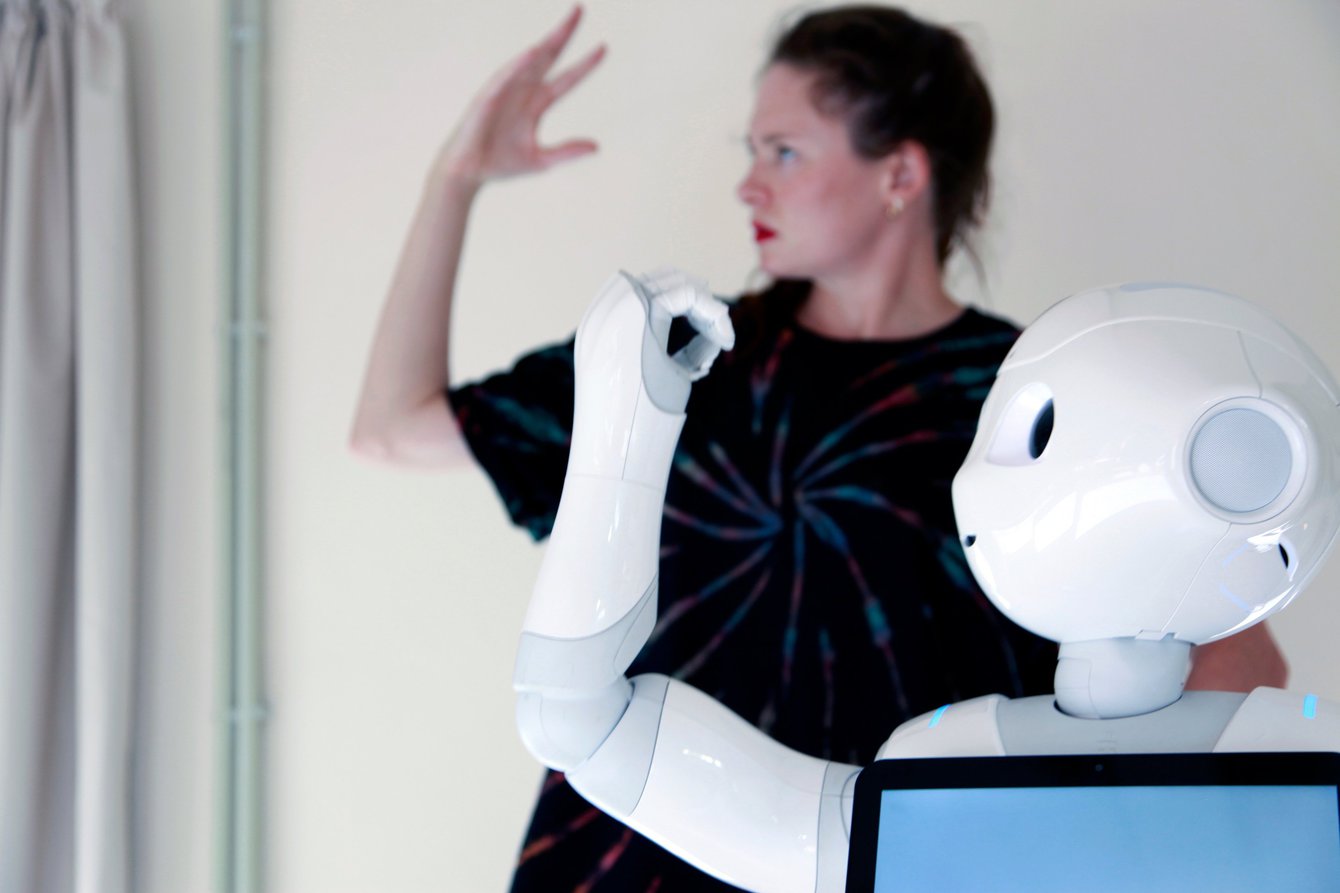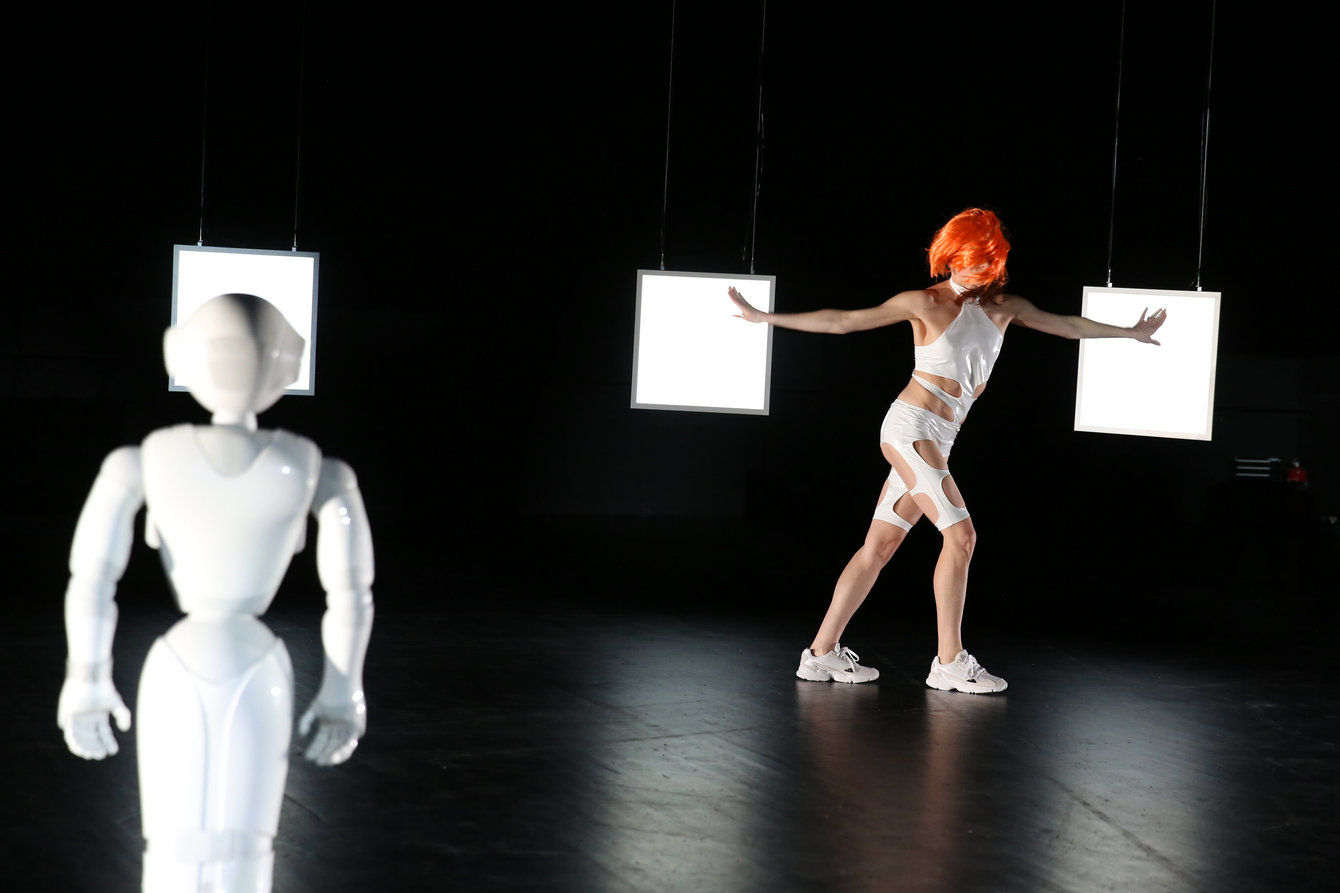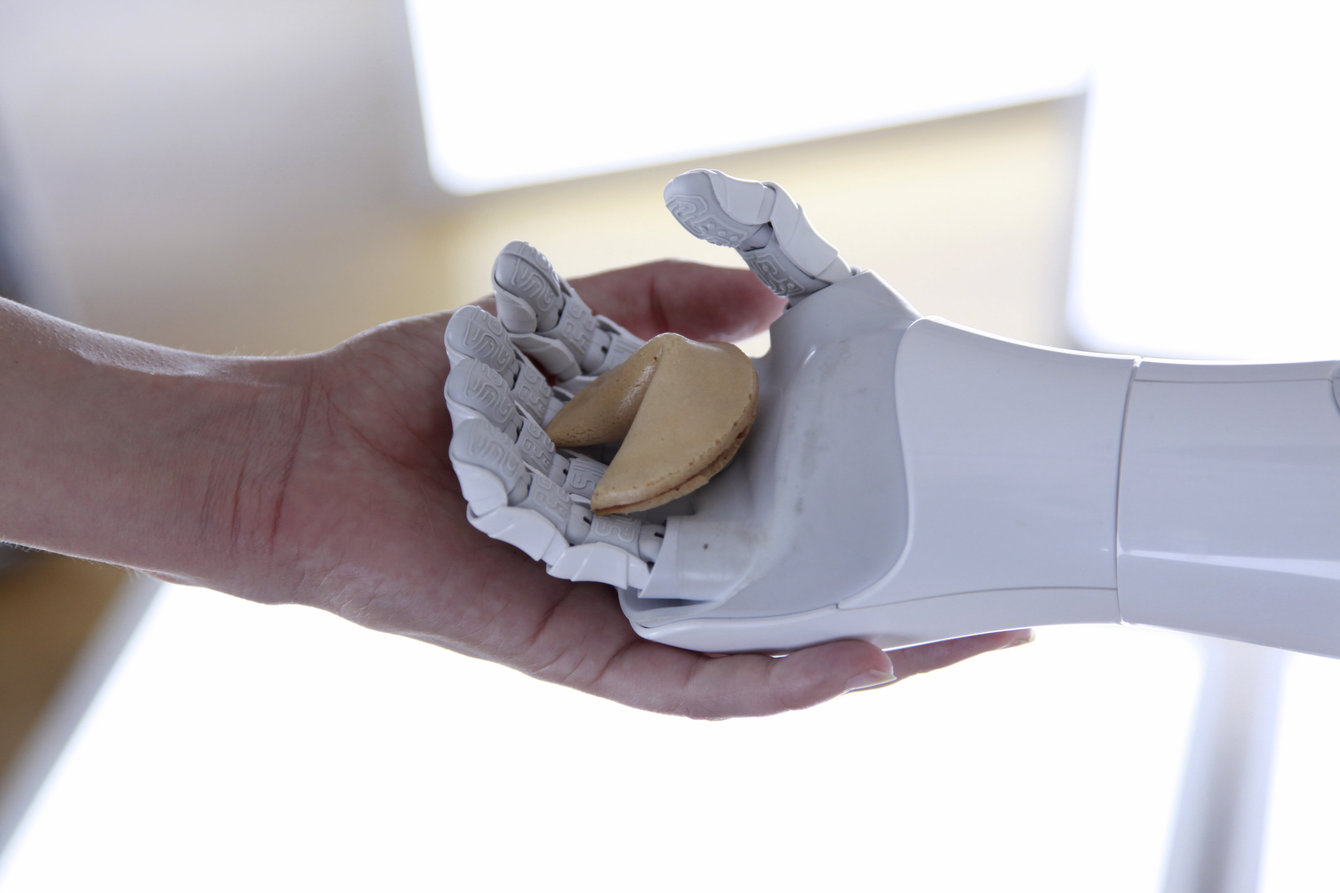 »Can a machine be transcendental? With consummate ease, the evening touches on multiple discourses in the philosophy of technology.« - Hannes Soltau, Der Tagesspiegel
What will our future look like? That future that begins at this moment, in the present? In a time when the only constant is uncertainty, Dragana Bulut explores in ›Future Fortune‹ the strategies people use to try to predict and also shape their future.
Sharing the stage with a semi-humanoid robot, she looks into the tension between determinism, free will and choice-making. A key reference point for the work is the science fiction play ›R.U.R. – Rossum's Universal Robots‹  by Czech author Karel Čapek. Although the play was almost forgotten, it was Čapek who first coined the term robot.
Using classic tools of science fiction, ›Future Fortune‹ deftly time travels through the temporality of its own production within the contemporary art market. Is the future already determined by the present? If so, what happens when we sacrifice the present for the construction of the future?
25.02.: ›Embodiment in Humanoid Robotics‹: On Friday there will be a talk after the show with Dragana Bulut and robot specialists Heinrich Mellmann and Matthias Hofmann. The talk will be held in English.
Concept, artistic direction and choreography: Dragana Bulut By and with: Caroline Neill Alexander, Dani Brown, Dragana Bulut, Joseph Wegmann Dramaturgy: Maja Zimmermann, Ana Vujanović Lighting Design: Joseph Wegmann Sound Design: Raphaela Andrade Cordova, Lila Zoé Krauss Sound Research: Tian Rotteveel  Consulting Stage & Light Design: Jonas Maria Droste Artistic Collaboration: Kareth Schaffer Robotics technical support: Heinrich Mellmann, Matthias Hofmann Robot Programming: Heinrich Mellmann, ShowBotiXX (Thorben Seeland, Matthias Hofmann) Press: AugustinPR Photo- and Video Documentation: Marta Popivoda Production Management: Joseph Wegmann, Francesca Spisto Production Assistance: Tamara Antonijević Tour production management: Veronika Wagner
Production: Dragana Bulut Co-production: HAU Hebbel am Ufer (Berlin), PACT Zollverein (Essen) Funded by: Berlin Senat Department for Culture and Europe, by the NATIONALES PERFORMANCE NETZ Coproduction Fund for Dance, funded by the Federal Government Commissioner for Culture and the Media Supported by: Bitef Theater Belgrade, Station Service for contemporary dance Belgrade In co-operation with: ShowBotiXX (Rainer E. Becker and Matthias Hofmann), Adaptive Systems Group, Department of Computer Science: Humboldt-Universität zu Berlin