Choreographic Dialogues
›Choreographic Dialogues‹ is a two week long residency programme designed to offer performers and choreographers based in North Rhine-Westphalia the opportunity to reflect in-depth on their own practices. 
Participating artists are given the chance to collaborate during their residency with a national or international visiting dialogue partner of their choice.
The objective is not primarily to work on an existing project but rather to allow them space and time to research a specific subject or to critically engage with their own methodologies and approaches in dialogue with transdisciplinary perspectives.
As part of the application process, one of the dialogue positions should be selected, with PACT Zollverein acting as a mediator:
- Elisabeth Waterhouse (US) is currently a doctoral student at the Graduate School of the Arts in Bern. A central tenet of her work is the reconciliation of art and science.
- Katja Chernaneva (RU) is a freelance dancer based in Berlin. She is the co-creator of an ongoing project with Frances Chiaverini on the topic of horror and fear under the working title ›Exercising Fear, or Scary Piece‹
Both artists are part of the HOOD collective:

https://www.pact-zollverein.de/kuenstlerhaus/hood
For detailled biographies see: 
http://www.hoodensemble.com/elizabethwaterhouse.html

http://www.hoodensemble.com/katjacheraneva.html 
More information
PACT Zollverein
Choreographische Dialoge
Katharina Heib
Bullmannaue 20a
D-45327 Essen
Fon +49 (0)201.289 47 24
Fax +49 (0)201.289 47 01
katharina.heib@pact-zollverein.de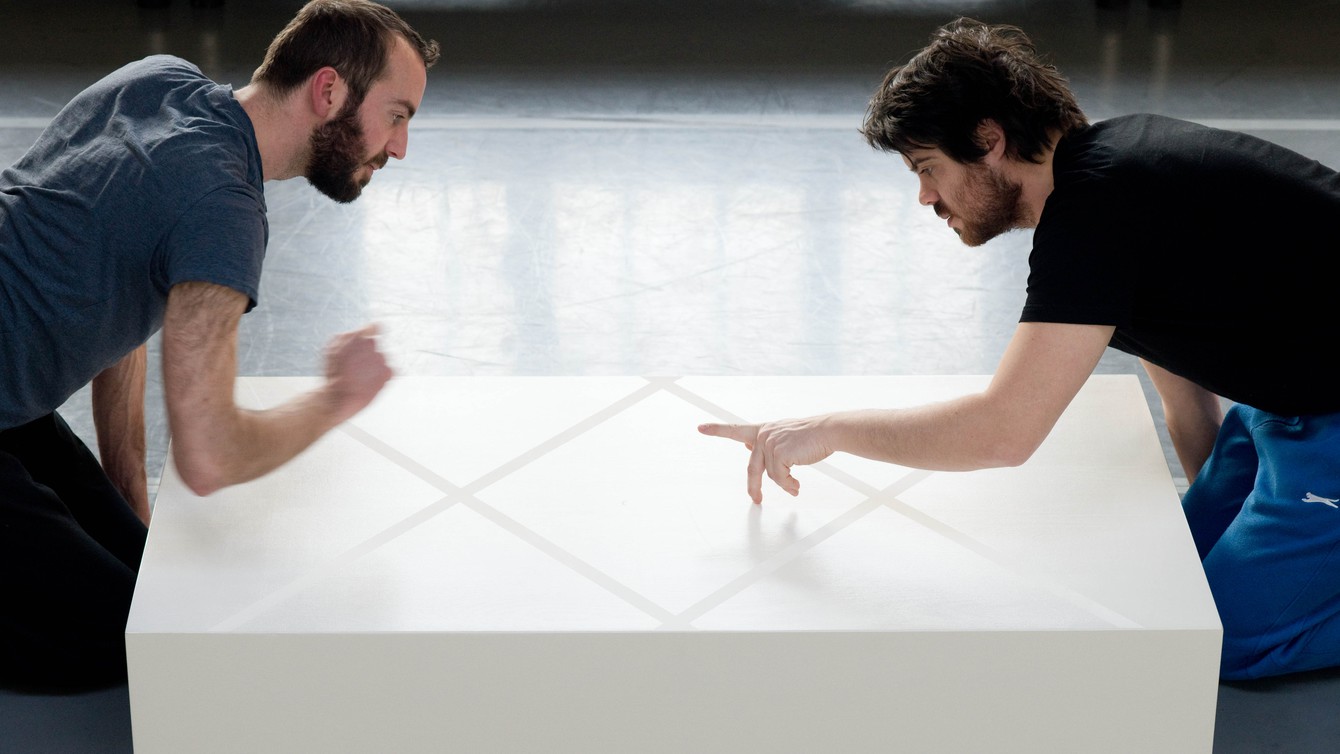 A residency in the frame of ›Choreographic Dialogues‹ can incorporate the following:
Studio space
Local accommodation
Weekly grant allowance
Travel costs covering one journey from within NRW to PACT Zollverein
Technical equipment (subject to availability)
A residency project will not have a public showing.
HOOD Spezial
Project cycles: 19. June — 2. July 2018 with Elizabeth Waterhouse & 3. July — 16. July 2018 with Katja Cheraneva
Application deadline: 14. February 2018, 10 am (CET)
Participating artists to date:
Susanne Grau, Adriana Gheorghe & Andros Zins-Browne
Esta Matkovic & Tine Van Aerschot
Montserrat Gardó Castillo & Dragana Bulut
Reut Shemesh, Daniel Rademacher & Lilia Mestre
Raymond Liew Jin Pin & Verena Billinger
Lili M. Rampre & Robin Faure
Luisa Saraiva & Lea Letzel
HartmannMüller & Oblivia
Ursula Nill & Johanna-Yasirra Kluhs
Özlem Alkis & Myriam van Imschoot
Chikako Kaido & Thomas Lehmen
Enis Turan & Keren Levi
Antje Velsinger & Lena Lessing
Marie-Lena Kaiser & Franz Anton Cramer
Jan Rohwedder & Michiel Vandevelde