Choreographic Dialogues
Choreographic Dialogues is a two week long residency programme designed to offer performers and choreographers based in North Rhine-Westphalia the opportunity to reflect in-depth on their own practices. 
Participating artists are given the chance to collaborate during their residency with a national or international visiting dialogue partner of their choice.
The objective is not primarily to work on an existing project but rather to allow them space and time to research a specific subject or to critically engage with their own methodologies and approaches in dialogue with transdisciplinary perspectives.
A residency in the frame of Choreographic Dialogues can incorporate the following:
Studio space
Local accommodation
Weekly grant allowance
Travel costs covering one journey from within NRW to PACT Zollverein*
Technical equipment (subject to availability)
*Principally, the least environmentally harmful means of transport available should be chosen.
PACT is pleased to facilitate barrier-free and family-friendly residences by arrangement.
A residency project will not have a public showing.
Choreographic Dialogues 01/2022
Residency periods: 
13. - 28. March 2022 
03. - 16. May 2022
The closing date for applications was January 14, 2022. All applicants will be informed about the results shortly.
To be informed about upcoming open calls, you can subscribe to our newsletter here:
Subscribe
Contact:
Katharina Heib
Fon +49 (0)201.289 47 24
katharina.heib@pact-zollverein.de
Please note that due to the current highly dynamic COVID-19 situation, we reserve the right to make adjustments to the terms of residencies in consultation with the applicants if necessary.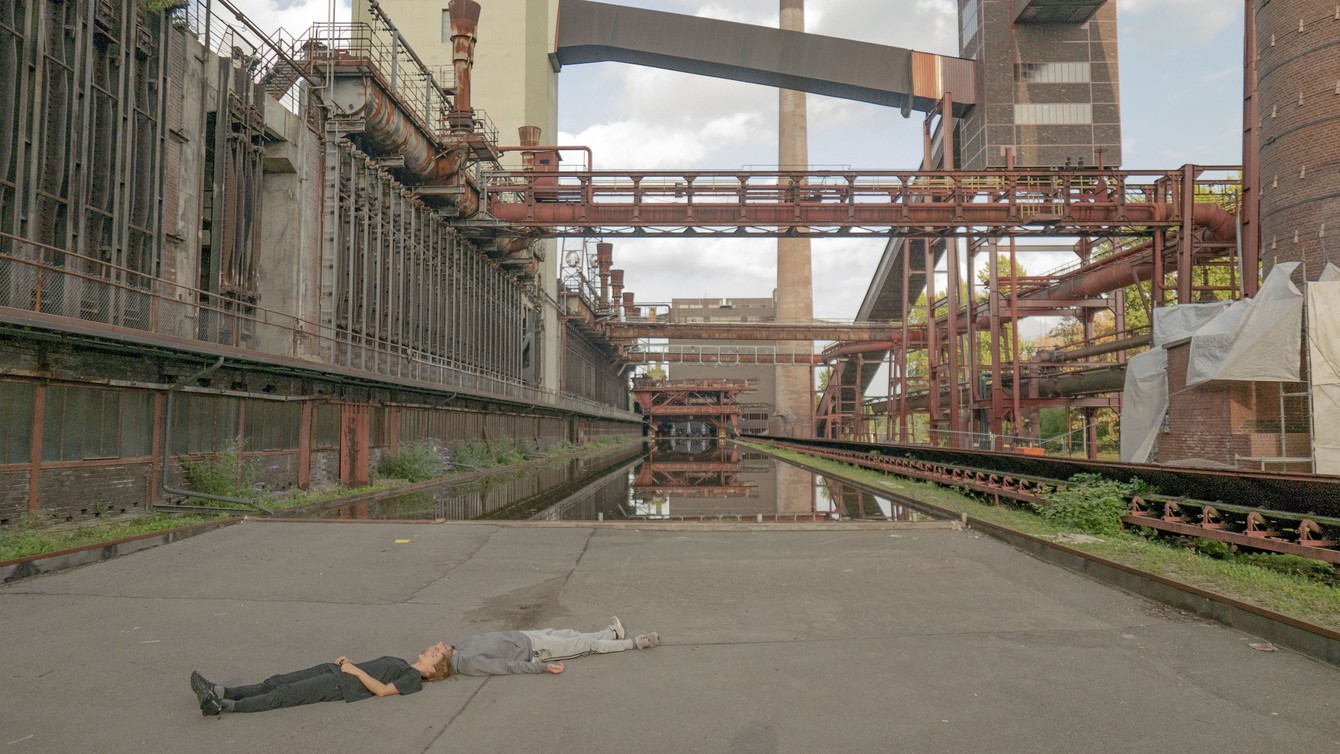 Participating artists to date:
Greta Salgado & Liad Hussein Kantorowicz
Yasmin Fahbod & Maren Becker
Celine Bellut & Lisi Estaras
Dwayne Holliday & Mijke van der Drift
Alfredo Zinola & Colette Sadler
Greta Salgado Kudrass, Amanda Romero Canepa & Alvaro Esteban Lopez
Julia Riera & Dana Singer
Theresa Hupp & Thomas Verstraeten
Antonia Steffens & Bruno Listopad
Wilhelmina Willie Stark & Katja Cheraneva
Freddy Houndekindo, Juliette Adrover, Alice Thomas, Ali Ostovar & Elizabeth Waterhouse
Susanne Grau, Adriana Gheorghe & Andros Zins-Browne
Esta Matkovic & Tine Van Aerschot
Montserrat Gardó Castillo & Dragana Bulut
Reut Shemesh, Daniel Rademacher & Lilia Mestre
Raymond Liew Jin Pin & Verena Billinger
Lili M. Rampre & Robin Faure
Luisa Saraiva & Lea Letzel
HartmannMüller & Oblivia
Ursula Nill & Johanna-Yasirra Kluhs
Özlem Alkis & Myriam van Imschoot
Chikako Kaido & Thomas Lehmen
Enis Turan & Keren Levi
Antje Velsinger & Lena Lessing
Marie-Lena Kaiser & Franz Anton Cramer
Jan Rohwedder & Michiel Vandevelde