Tim Etchells: Shifting Ground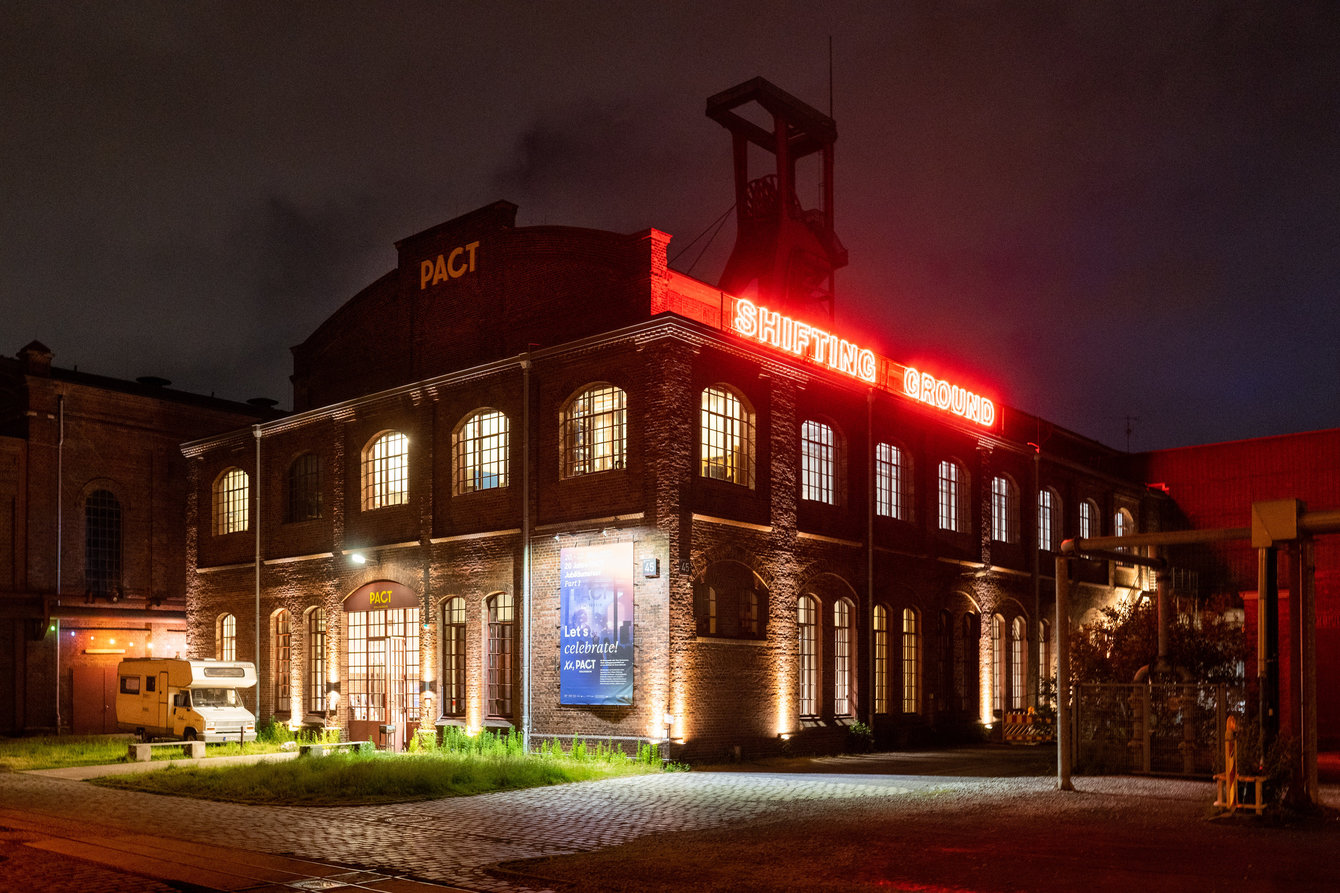 Installed on the exterior façade of PACT, Tim Etchells' neon work ›Shifting Ground‹ invites the viewer to consider both literal and metaphorical meanings of the simple phrase. In the first case, ›Shifting Ground‹ alludes to the hard and dangerous work of mining, the movement of stone and materials under the surface of the earth. In the second, it offers a warning about an unstable landscape, heralding a situation of potential danger, instability and unpredictable change. ›Shifting Ground‹ invokes past labour as well as historical and present conditions of uncertainty and dilemma, reminding us that the stability we need to function as a society are never to be taken for granted. It also points to the flux of the present as a vital moment of possible opportunity – as the ground shifts there are chances to find expression and understanding, new balance, and meaningful place together.
Tim Etchells ›Shifting Ground‹, 2021
Neon sign
Comissioned by Artichoke for Lumiére Durham 2021 with thanks to vitrine (London & Basel) and Ebensperger (Berlin).