xx, PACT
Anniversary celebration – Part 2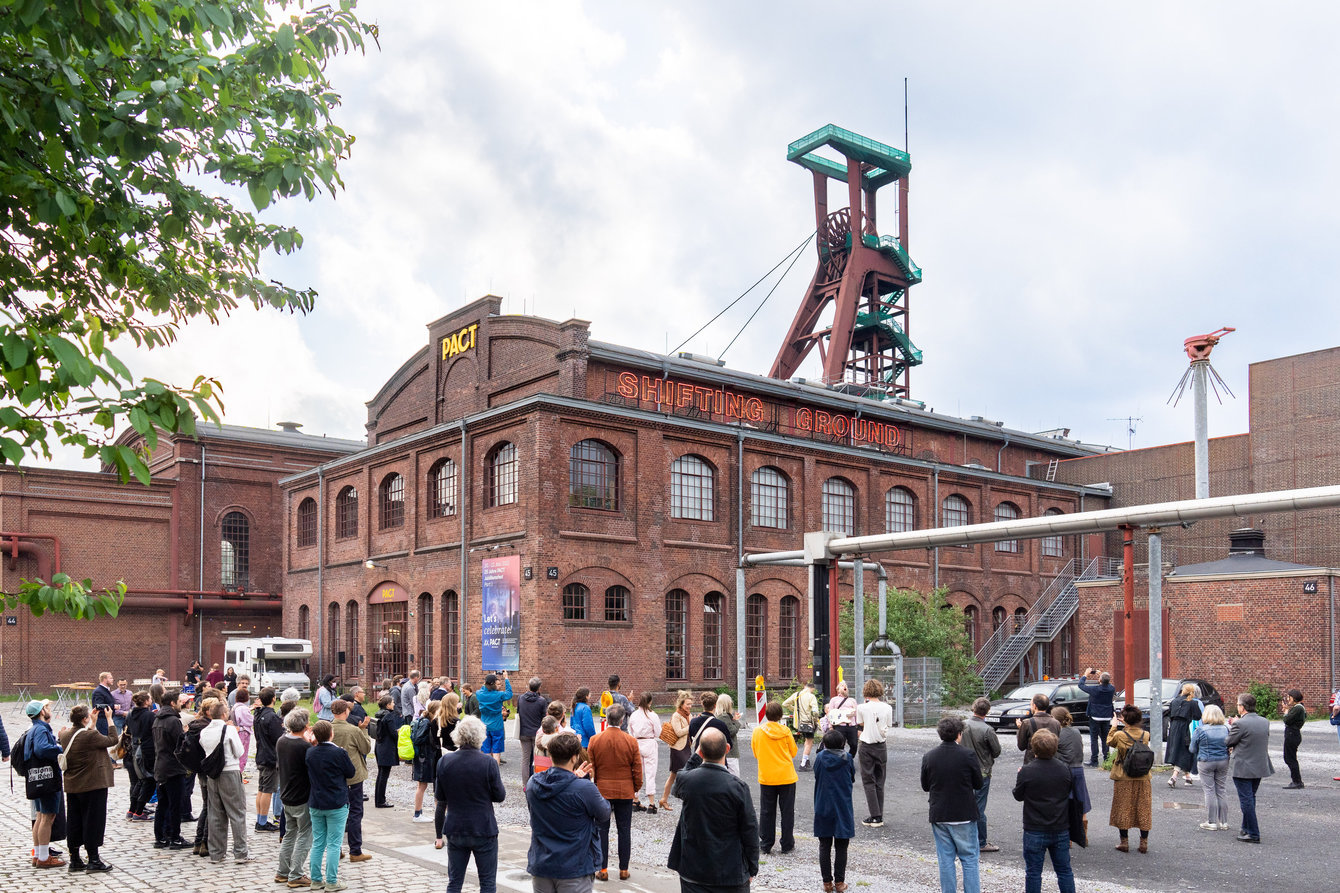 Admission to the book launch and opening is free of charge.
Michiel Vandevelde ›Ends of worlds‹:
Pre-Sale 15€ red. 10€
Box office 20€ red. 15€
Tickets
Together with friends, artists, patrons and companions PACT will be celebrating the many relationships that have arisen down through the years. With a book launch, talk and performances we'll be looking back on 20 years of PACT and not least forward to the future.
The event will begin at 5 p.m. with the presentation of our jubilee publication Radical Proximity (available in bookstores from October). The three volumes of the series bring together key impulses set by PACT's transdisciplinary program. Author Esther Boldt and participating artists Ayşe Güleç, Kate McIntosh, Barbara Raes and Sophie de Somere will be joining us to talk about the publication.
A special birthday gift will be the artistic jubilee intervention under the heading of All Titles by Tim Etchells, Aisha Orazbayeva and Ophelia Young; this will be followed by a PACT welcoming round with remarks by State Secretary Ms. Gonca Türkeli-Dehnert (State of North Rhine Westphalia Ministry of Culture and Science) and Mr Muchtar Al Ghusain (City of Essen).
At 8.30 p.m. we will be looking from the future back into the past with the German premiere of Ends of Worlds, Michiel Vandelvelde's poetic and gripping sci-fi piece on the history of western dance from Isadora Duncan to Anna Halprin.