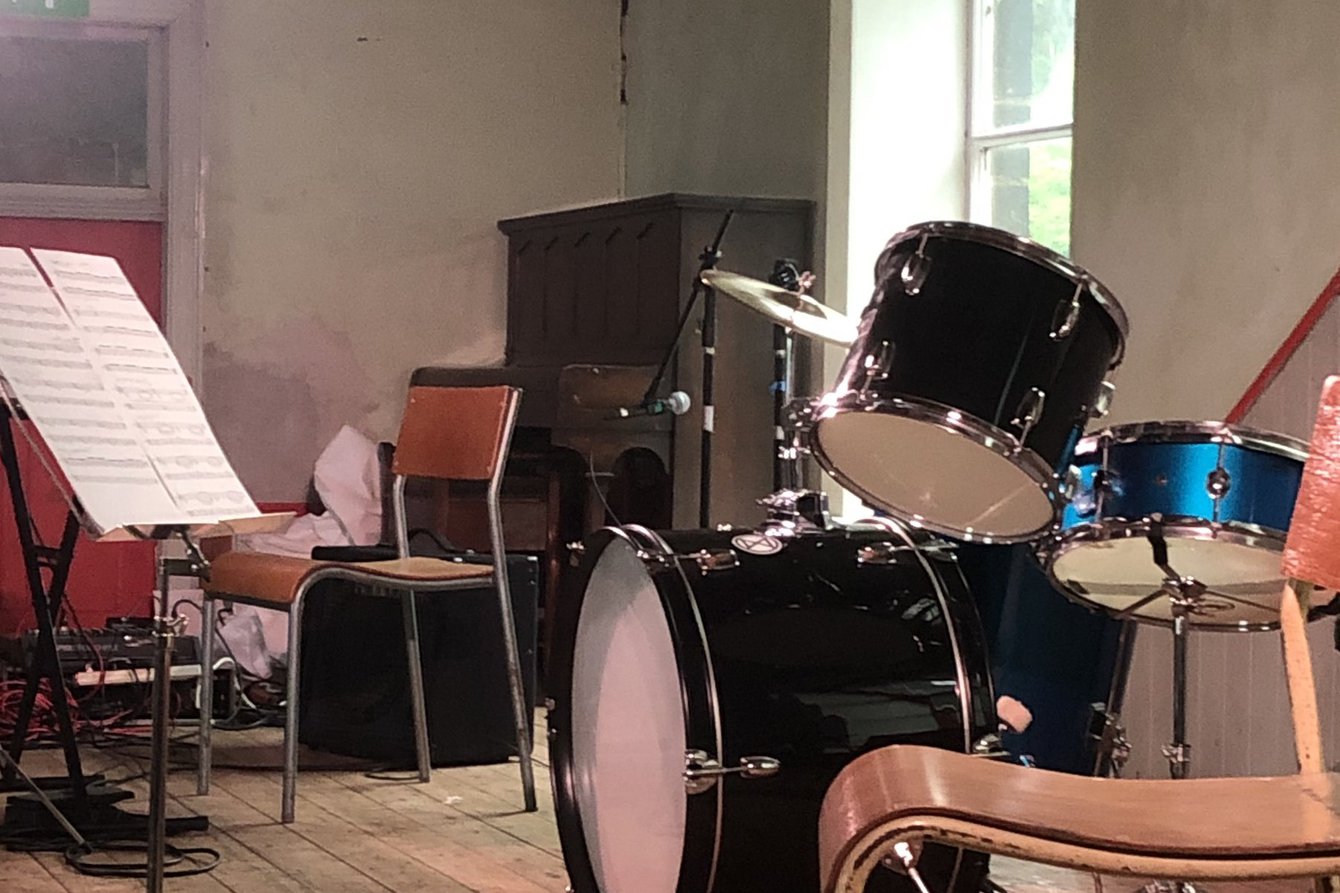 Free admission
Available until July 31, 2020
In English
Duration: 27 Min
Wendy Houstoun fronts a rock band to deliver a short talk on lostness, at once funny and deeply moving. You are invited to listen while walking or running in a moment of escape from the house, colliding your travels with a virtual journey that goes nowhere. Perfect for these times.

Wendy Houstoun is a leading performer and choreographer, known for her extraordinary solo work as well as her collaborations with DV8 Physical Theatre and Forced Entertainment Theatre Company. Choreographer Jonathan Burrows and composer Matteo Fargion have worked together for thirty years on a body of work which sits somewhere between music, dance, performance art and stand up. Francesca Fargion is a pianist, singer and composer, who regularly performs with Burrows and Fargion.

›Get Lost‹ is part of Burrows and Fargion's ongoing series ›Music For Lectures‹ which invites a speaker to give a talk which is then backed by a rock band. The first part of the series, ›She Dancing‹ with text by Katye Coe, premiered at PACT in 2018.
Script, voice: Wendy Houstoun Music: Jonathan Burrows, Francesca Fargion, Matteo Fargion Podcast mixing and mastering: Giacomo Fargion 

Commissioned by GIFT 2020 and PACT Zollverein (Essen)
Jonathan Burrows and Matteo Fargion are managed by Jane Greenfield and co-produced by PACT Zollverein Essen, Sadler's Wells Theatre London and BIT Teatergarasjen Bergen