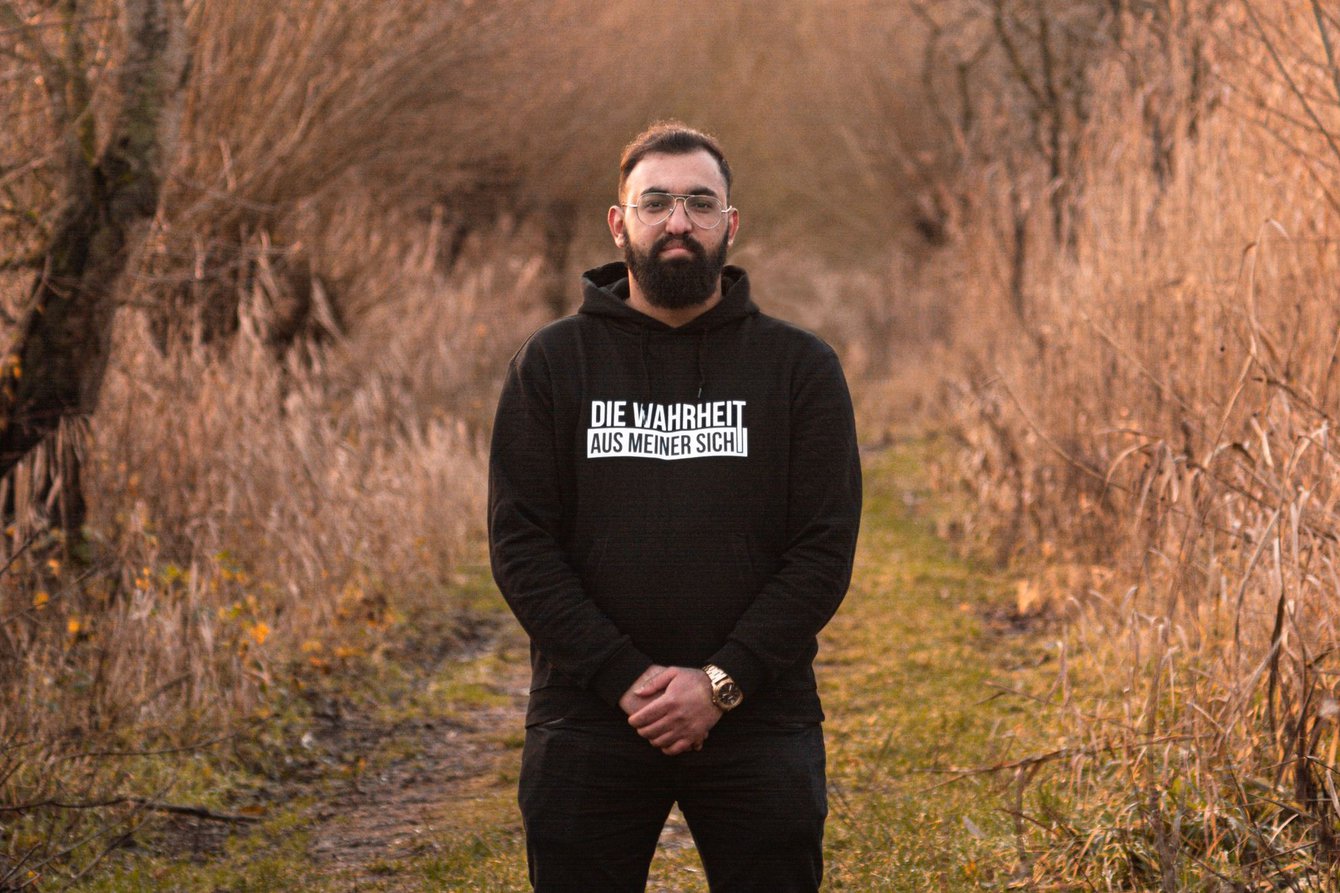 Visitors (over the age of 16) must comply with the German 2G-Plus rule (see below).
Register here
The Welt-WerkStadt offers a platform for experts, scientists, educators and locals to talk, inform, report, explain, activate and move - in their own languages, including German, Arabic, Turkish, Romanian - about local, regional, national and transnational issues!
Moutasm Alyounes and Abdulkader Daoud are two Katernbergers from different generations who share similar biographies and experiences.
Moutasm Alyounes is 23 years old and comes from the northern Syrian city of Raqqa. He left Syria at the end of 2015 due to the war and has been living in Germany ever since. In his recently published book 'Die Wahrheit aus meiner Sicht' ('The truth from my perspective', 2021 published at tredition), Moutasm Alyounes describes growing up in Syria, his path to Germany and how, over time, Essen became his "second home". In the meantime he has graduated from high school and is currently studying civil engineering. Moutasm Alyounes will read some passages from his book and then dive into conversation with Abdulkader Daoud and guests.
Abdulkader Daoud has lived in Essen for over 42 years and in Essen-Katernberg since 1999. Just four months after coming to Germany from Syria, he started working at Karstadt in Essen and remained loyal to the company for decades. He started a family in Essen and in the meantime is both a father and grandfather.
The talk will be held in German and if wished can be translated into Arabic.

Registration: werkstadt@pact-zollverein.de
Corona safety measures: Visitors (over the age of 16) must comply with the German 2G-Plus rule (vaccinated, recovered) and present either a proof of vaccination or recovery. In addition, a current negative test not older than 24 hours must be presented. Please have your proof and ID ready at the entrance.