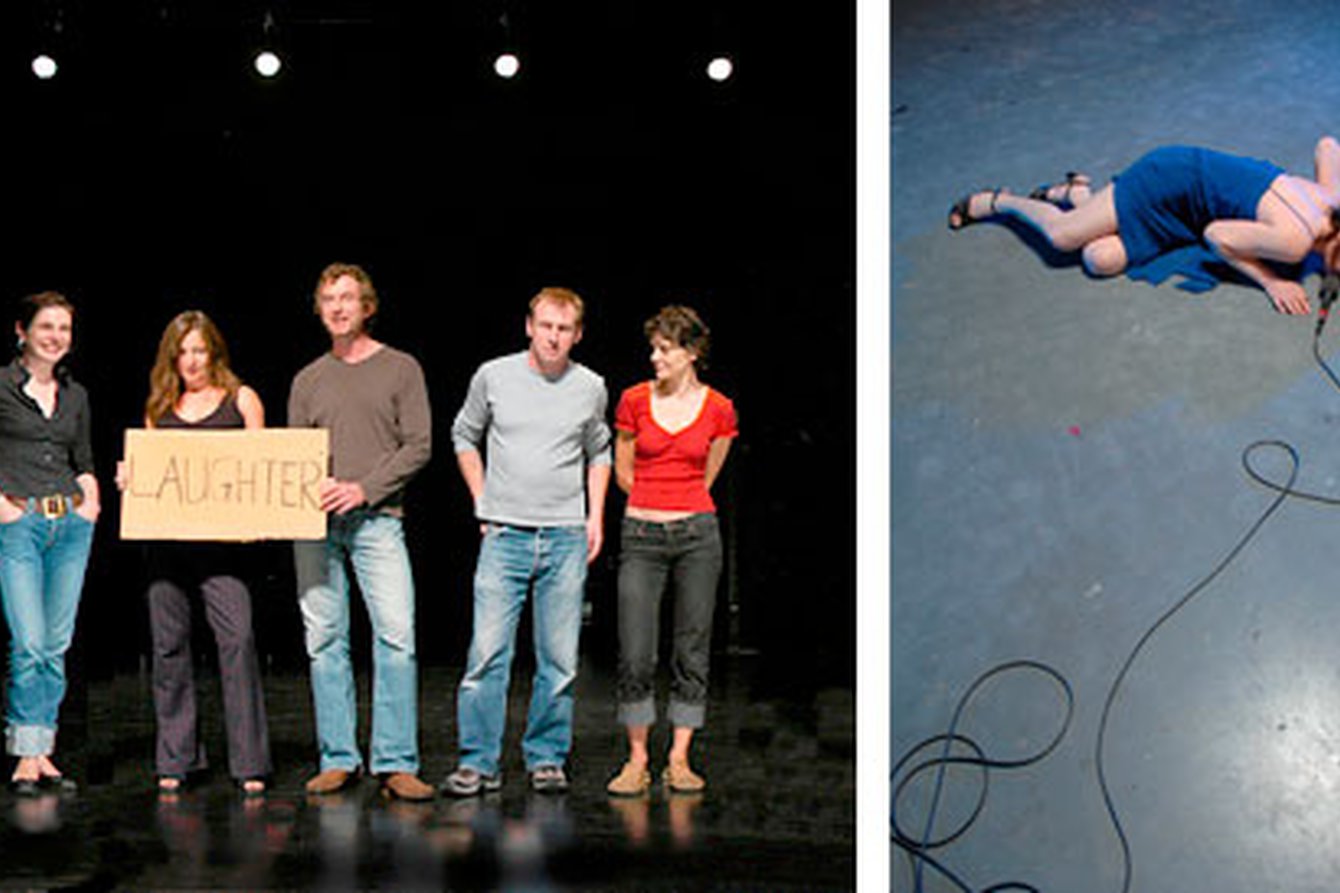 For the first time since 1997, a new Forced Entertainment piece has been developed ›solely‹ by artistic director Tim Etchells and the core team of the ensemble, performers Terry O'Connor, Claire Marshall, Robin Arthur, Richard Lowdon and Cathy Naden. This marks the resolve to reclaim their basic approach and dig deep into the aesthetics, language and concerns, which once led to the formation of the company and which they have been exploring at the forefront of European experimental theater ever since. A twisted love story, speculations on current affairs, elements of bizarre cabaret, lectures on tragedies, comical dances and predictions of the future – Forced Entertainment at its best!
www.forcedentertainment.com
Concept: Forced Entertainment

Performance: Robin Arthur, Richard Lowdon, Claire Marshall, Cathy Naden, Terry  'Connor

Direction: Tim Etchells

Design: Richard Lowdon

Lighting design: Nigel Edwards

Co-production: BIT Teatergarasjen (Bergen), Les Spectacles vivants - Centre Pompidou (Paris), PACT Zollverein (Essen)
Forced Entertainment is supported by the Arts Council England and the Sheffield City Council.