Space Nights Katernberg
Screening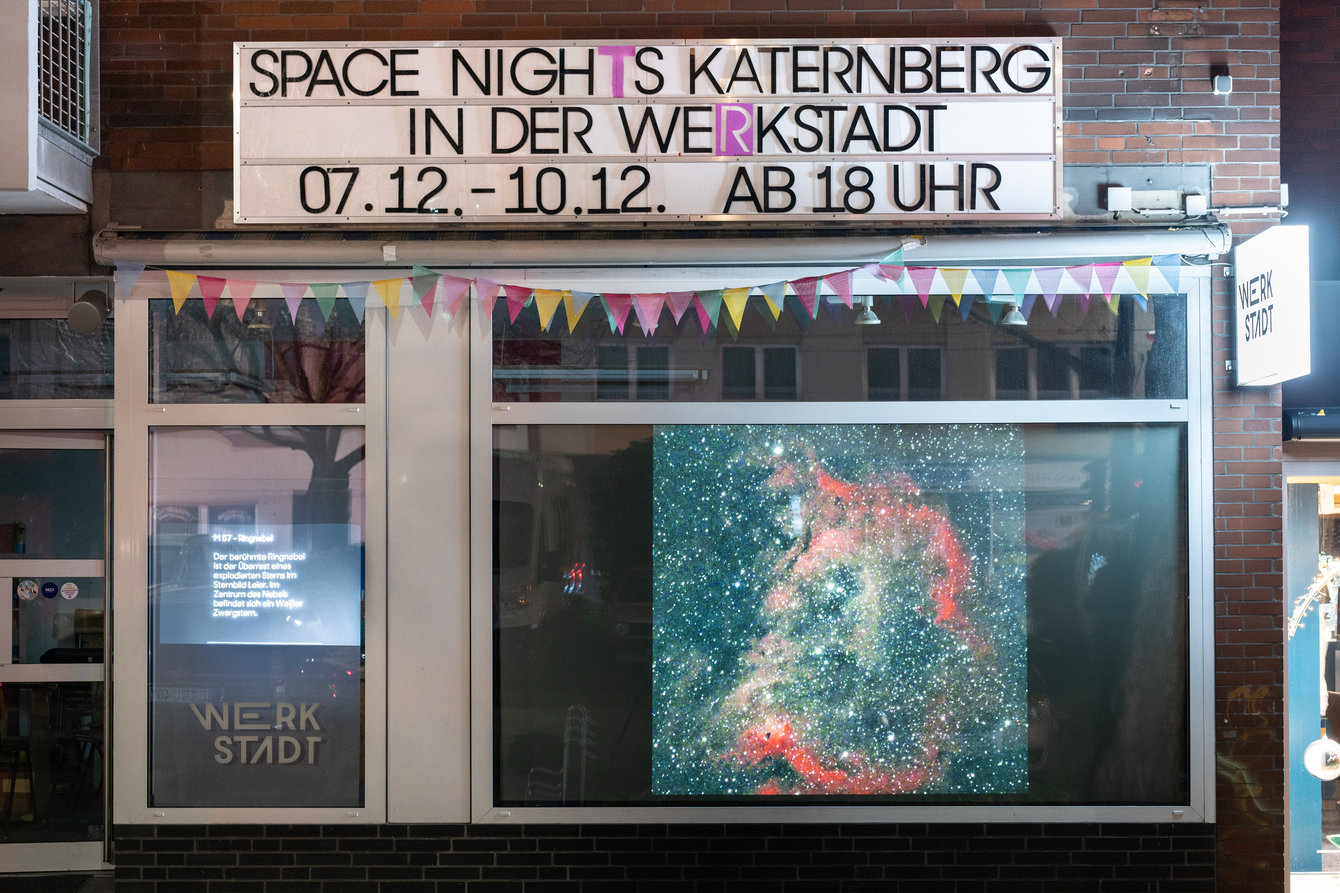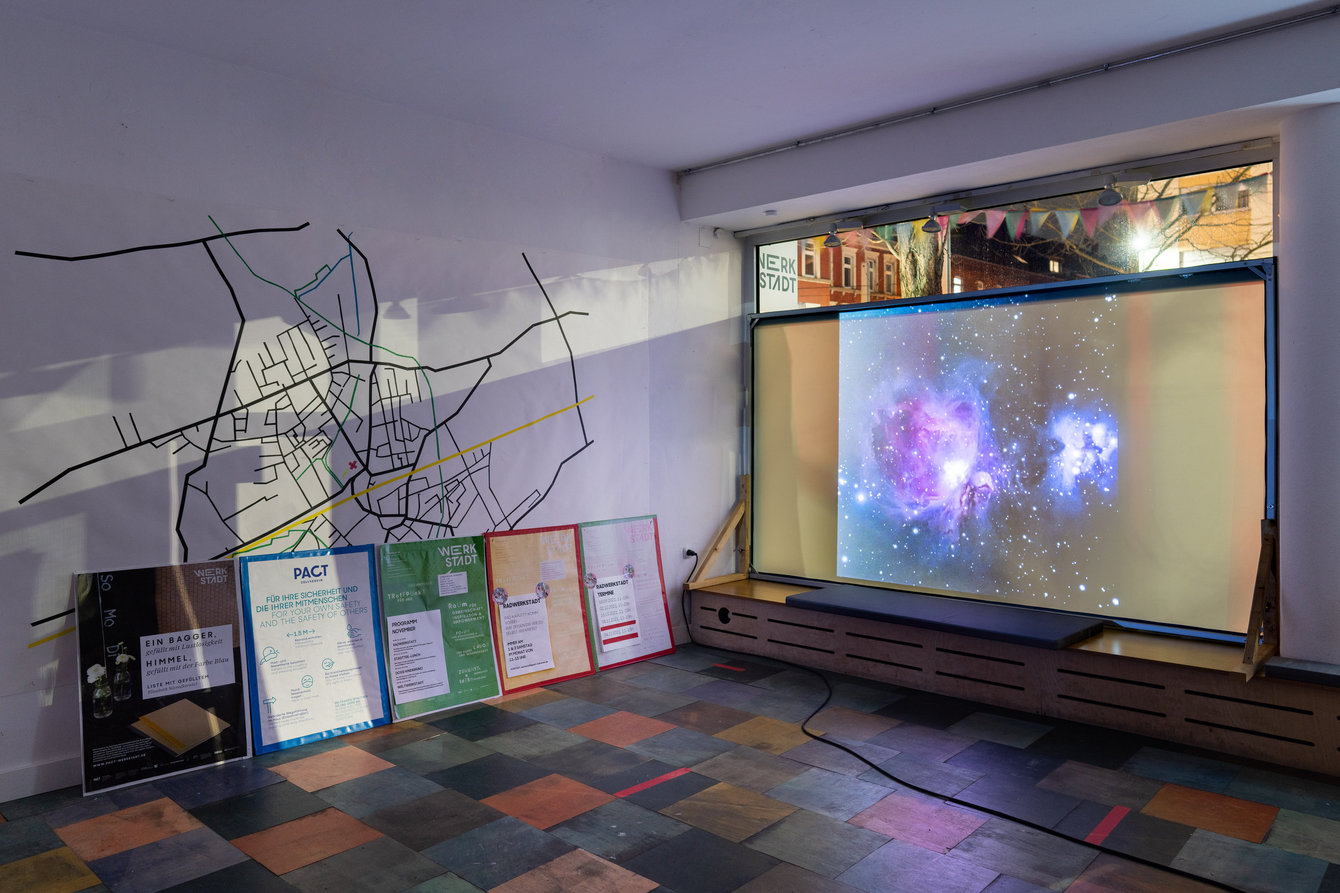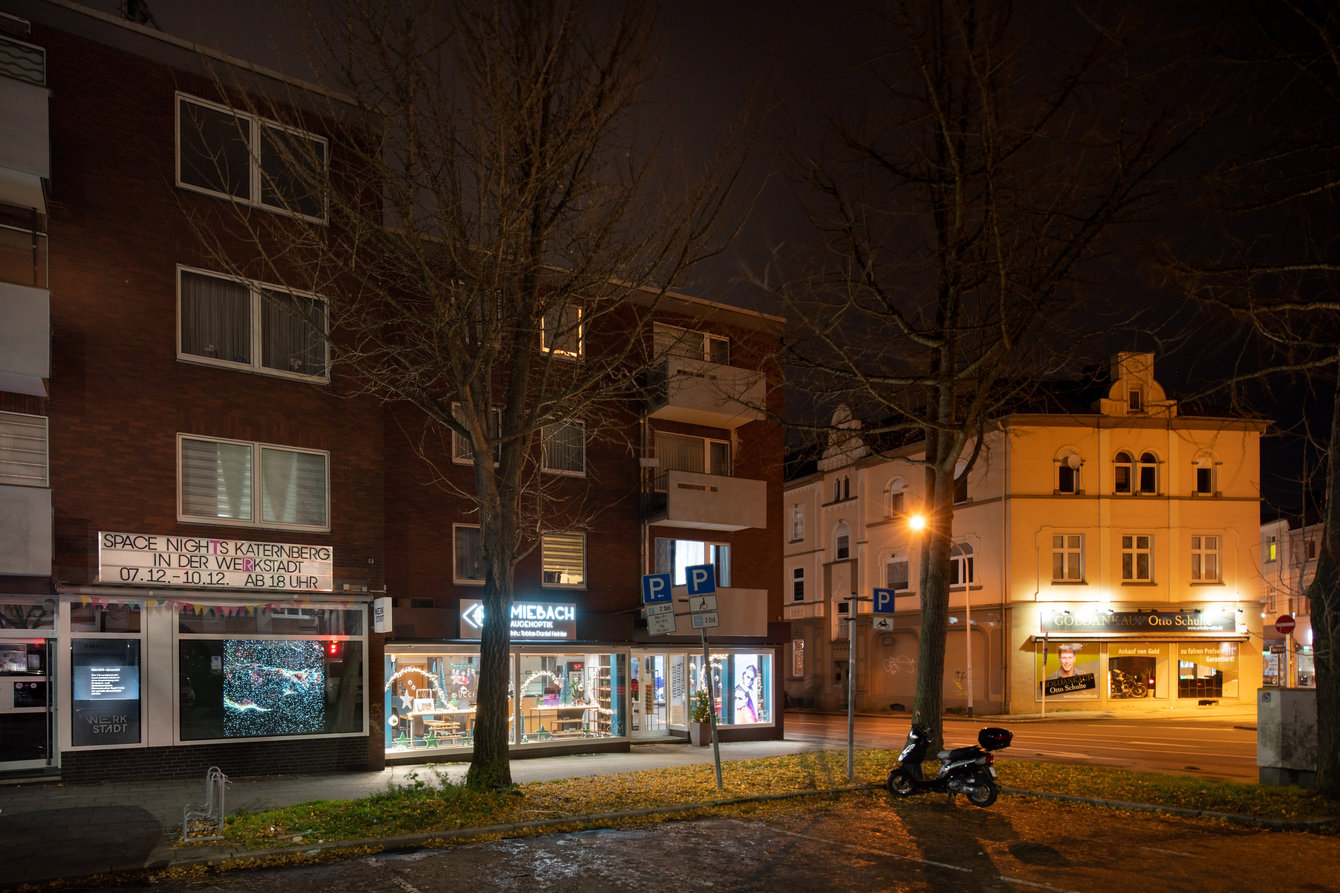 Stars in the night sky often appear dim in the Ruhr region. When many think of "views into the depths of the universe," it's most probable that observatories in the distant Chilean Atacama Desert or at least of the pitch-black skies of the high Alps are called to mind. But Katernberg?
Andreas Biniasch from Katernberg can prove however that many intergalactic nebulae and galaxies can be captured even under light-polluted Ruhr skies: »With a small telescope, sophisticated tracking, sensitive astro-camera and exposure times of up to several hours, fascinating images of our universe can be captured even from the midst of the big city.«
Visitors can explore the starry sky for themselves through a presentation of photographs all taken by Andreas Biniasch under the starry sky of Katernberg. The photo presentation can be seen from 07. to 10.12. from 18 h.
Due to the current pandemic situation the live moon watching can unfortunately not take place.
Covid19 info: visitors will be required to document that they are either fully vaccinated or have recovered from a previous infection.