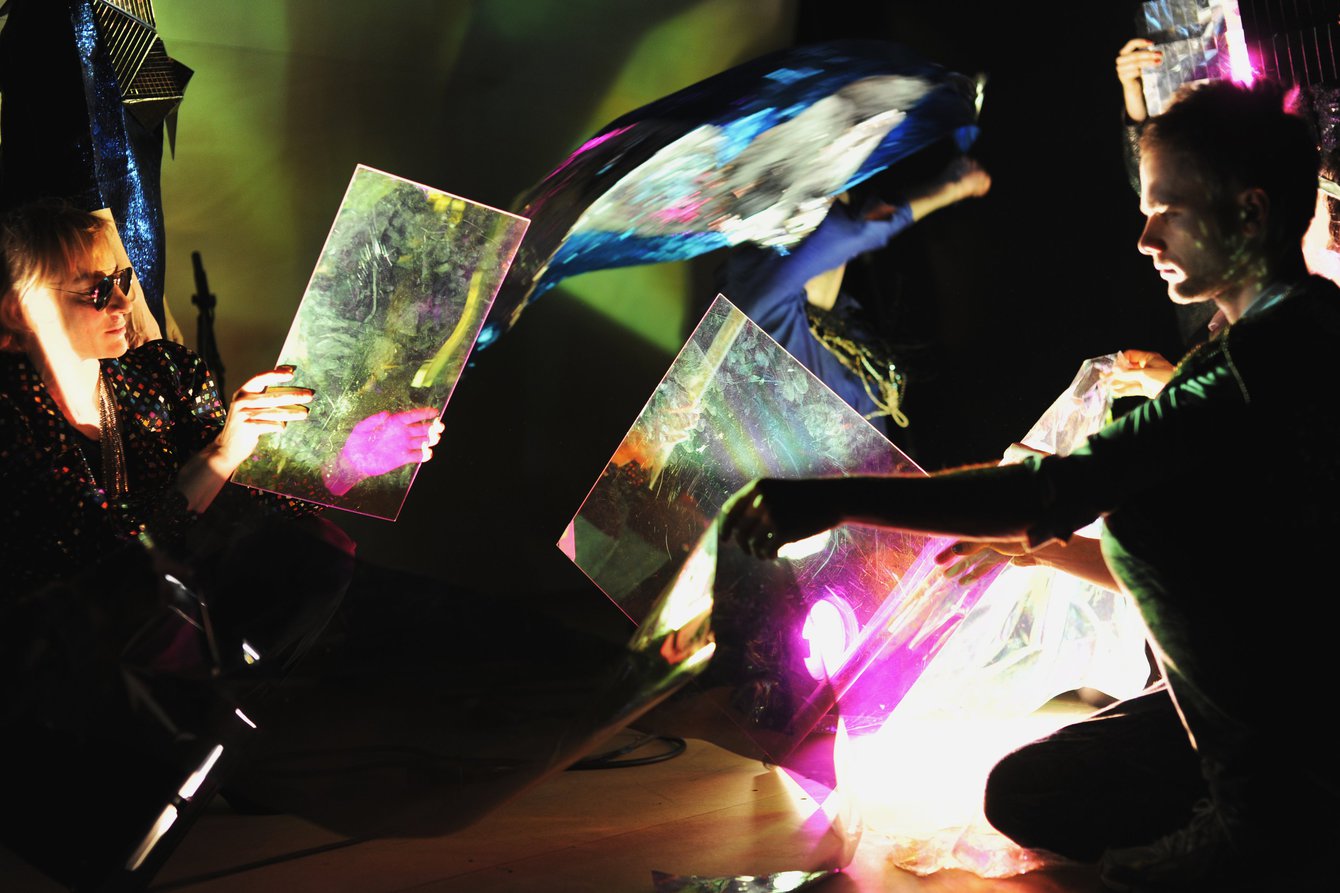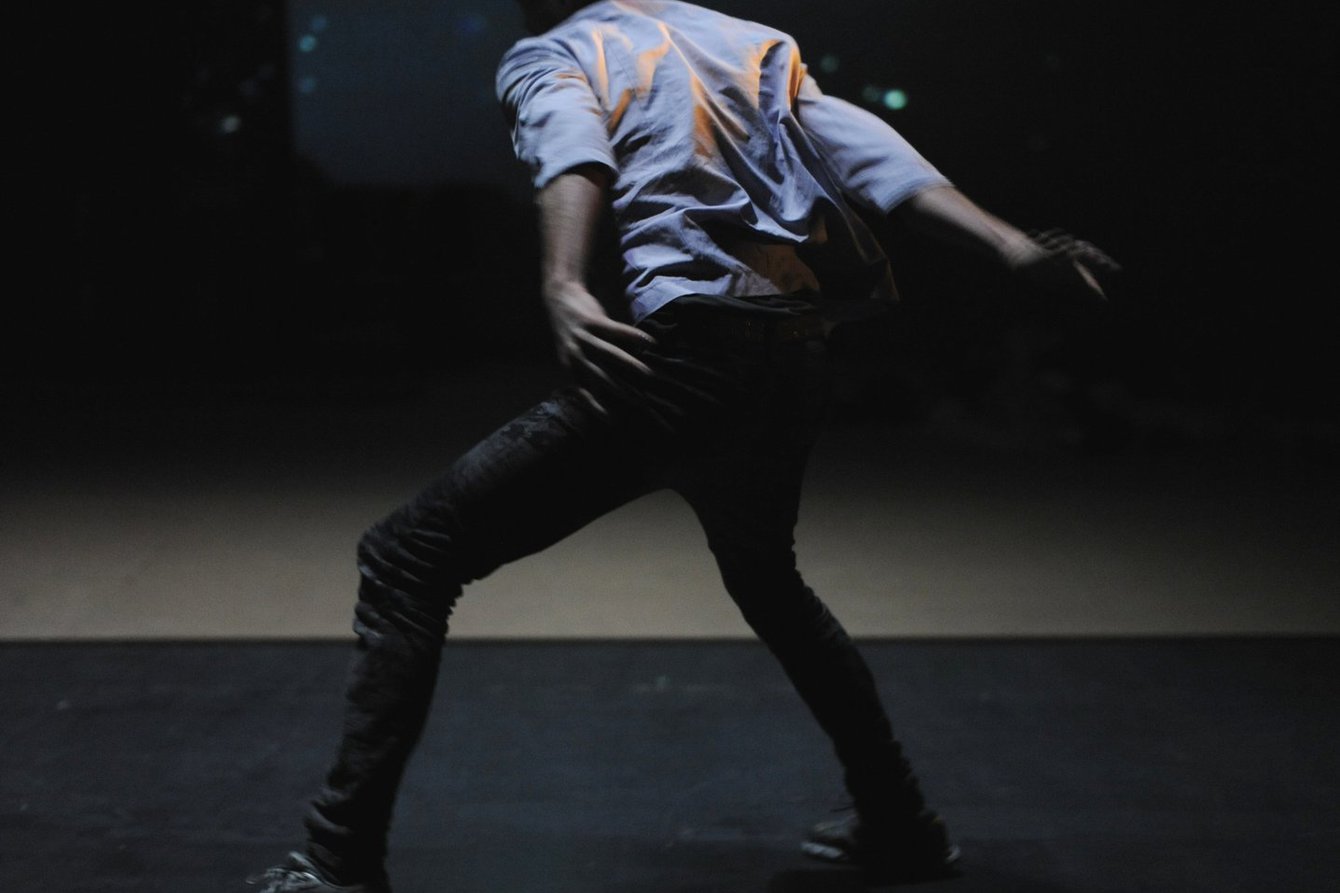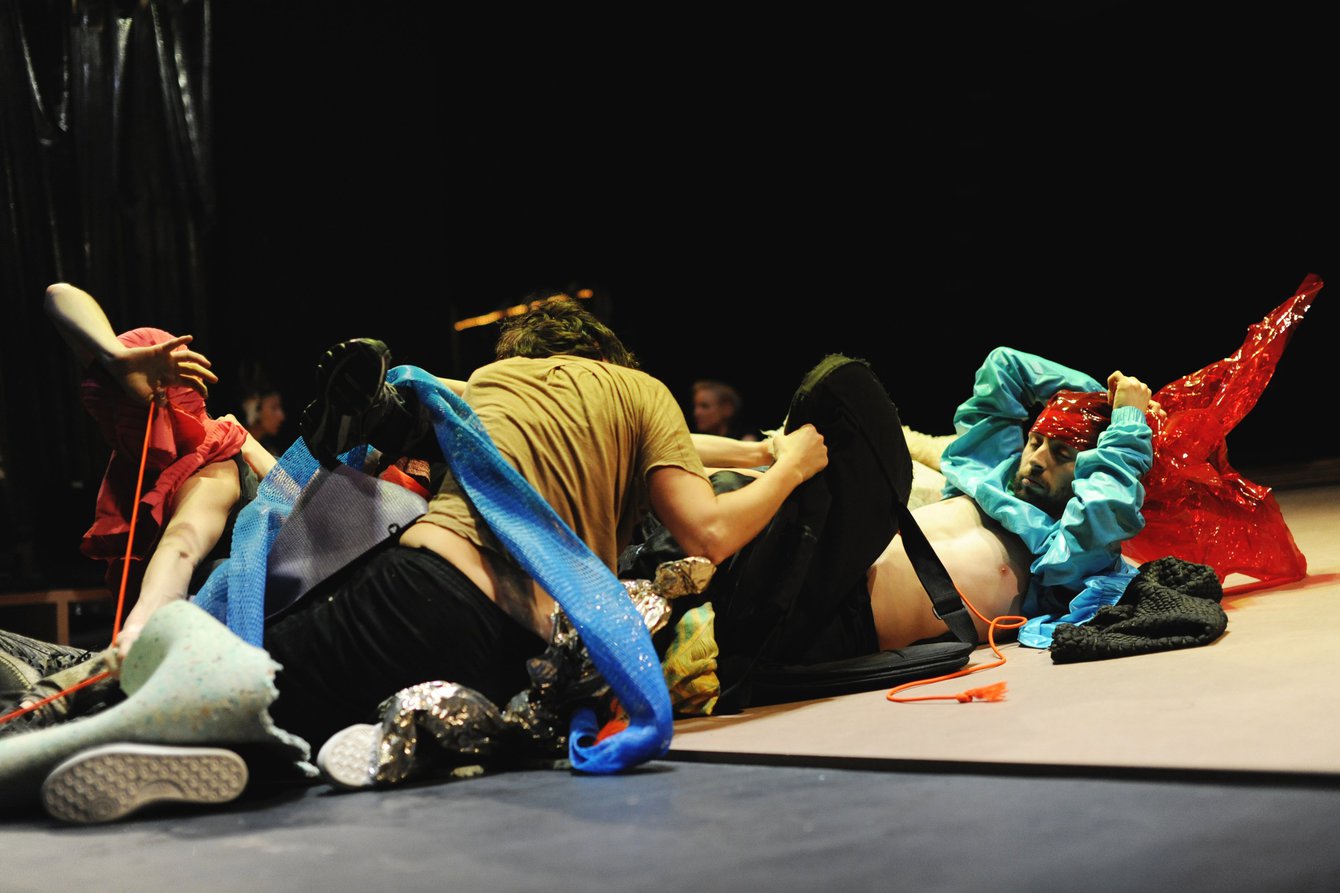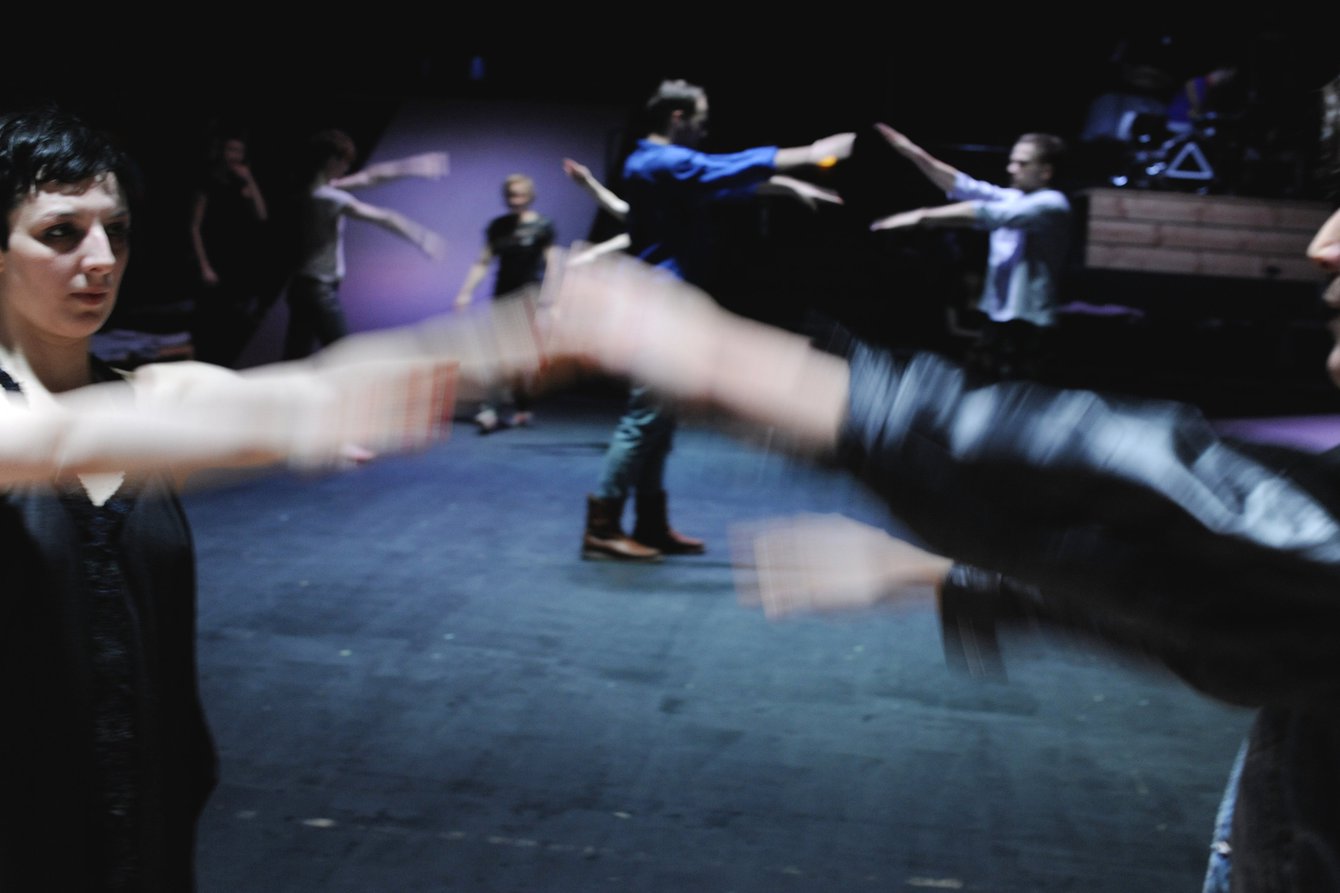 ›Sketches/Notebook‹ is a performance experience bringing different art forms together in a ritual reformulating interdisciplinary forms of cooperation. Created during a residency  at the HAU Hebbel am Ufer Berlin, the project marks a new alliance for Stuart and her company.
In real time, performers, visual artists and a musician share the space, their sensibilities and abilities to surround the audience with a vibrant world of light, music, objects and gestures. A series  of rough sketches and intimate investigations are presented as an open field  of actions reduced to their most  essential features. Sketches /Notebook is a sacred playground that teases boundaries. Embrace the dark. Swing your arms. Change the weather.
›Sketches/Notebook‹ has toured around the world: this acclaimed production has already been seen in Beirut, Paris, Munich and Brussels.
Please note that due to a parallel event on the Zollverein grounds parking capacity is limited. We recommend you use public transport where possible.

»

Meg Stuart is always a complete risk-taker. Her aesthetic is never predictable.

« dorion Weickmann, TIP BERLIN
›Inside the Magic Cave: a short documentary about 'Sketches/Notebook'‹ will be shown in the foyer after the performance.
A project by Meg Stuart

Created in collaboration with Jorge Rodolfo Hoyos, Antonija Livingstone, Leyla

Postalcioglu, Maria F. Scaroni, Julian Weber

Music: Brendan Dougherty

Stage design and video: Vladimir Miller

Costume: Claudia Hill

Light designer: Mikko Hynninen

Creation assistanz: Ana Rocha

Costume assitant: Kahori Furukawa
Project researcher: Nicola Rebeschini

Technical director: Oliver Houttekiet

Technical project manager: Jitske Vandenbussche

Stage manager: Gilles Roosen

Sound:  Richard König

Light: Mikko Hynninen

Tour manager: Annabel Heyse

Production manager: Eline Verzelen

A production of Damaged Goods (Brussels) in coproduction with HAU Hebbel am Ufer (Berlin) with special support of the Hauptstadtkulturfonds (Berlin). Thanks to Michaël Borremans, Eric Andrew Green, Kroot Juurak, Laurie Young, Ada Studios (Berlin), Uferstudios (Berlin) and Tanzfabrik - advancing performing arts project (Berlin). Meg Stuart & Damaged Goods are supported by the Flemish Authorities and the Flemish Community Commission.

 
Presented by PACT Zollverein for the Ruhrtriennale.