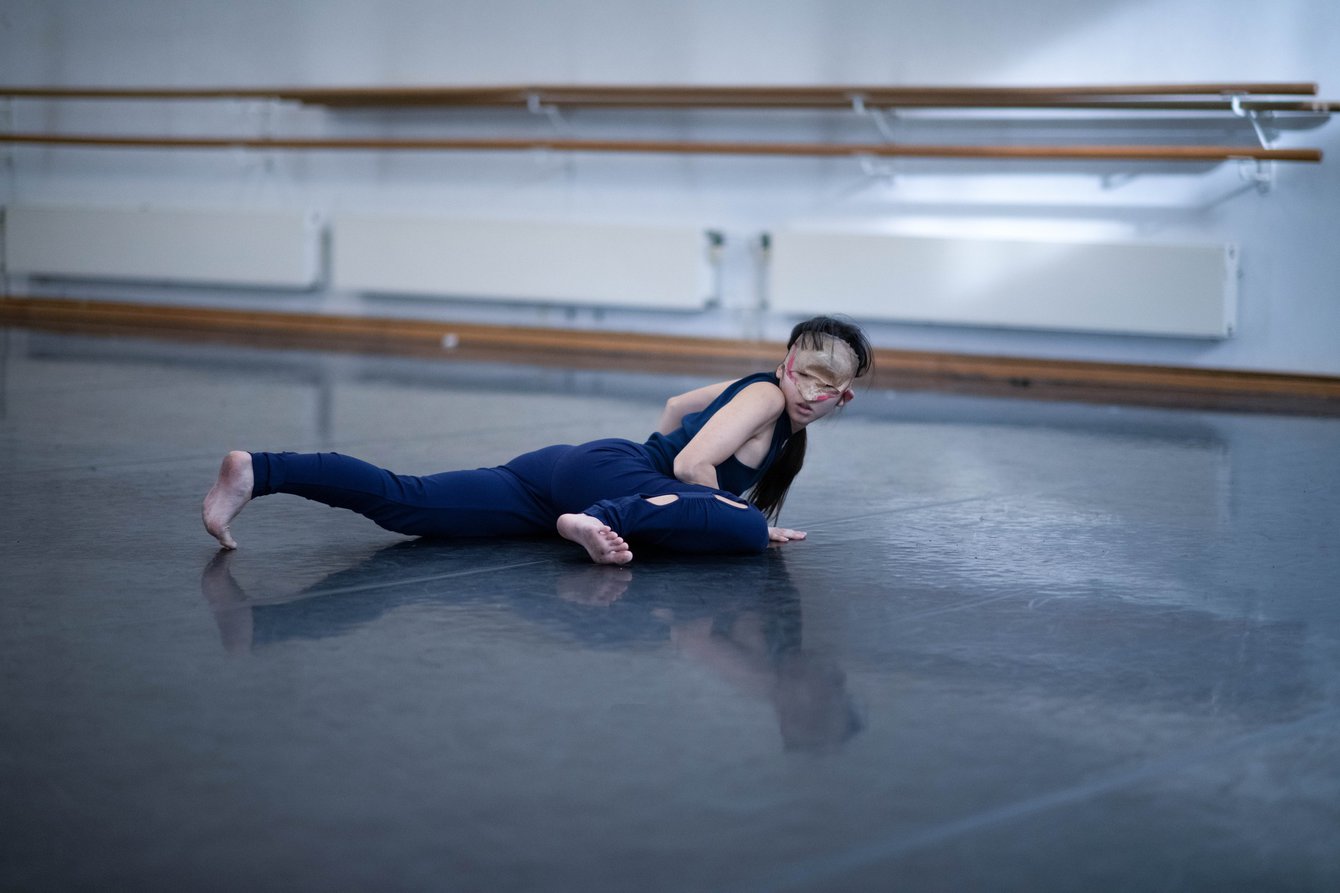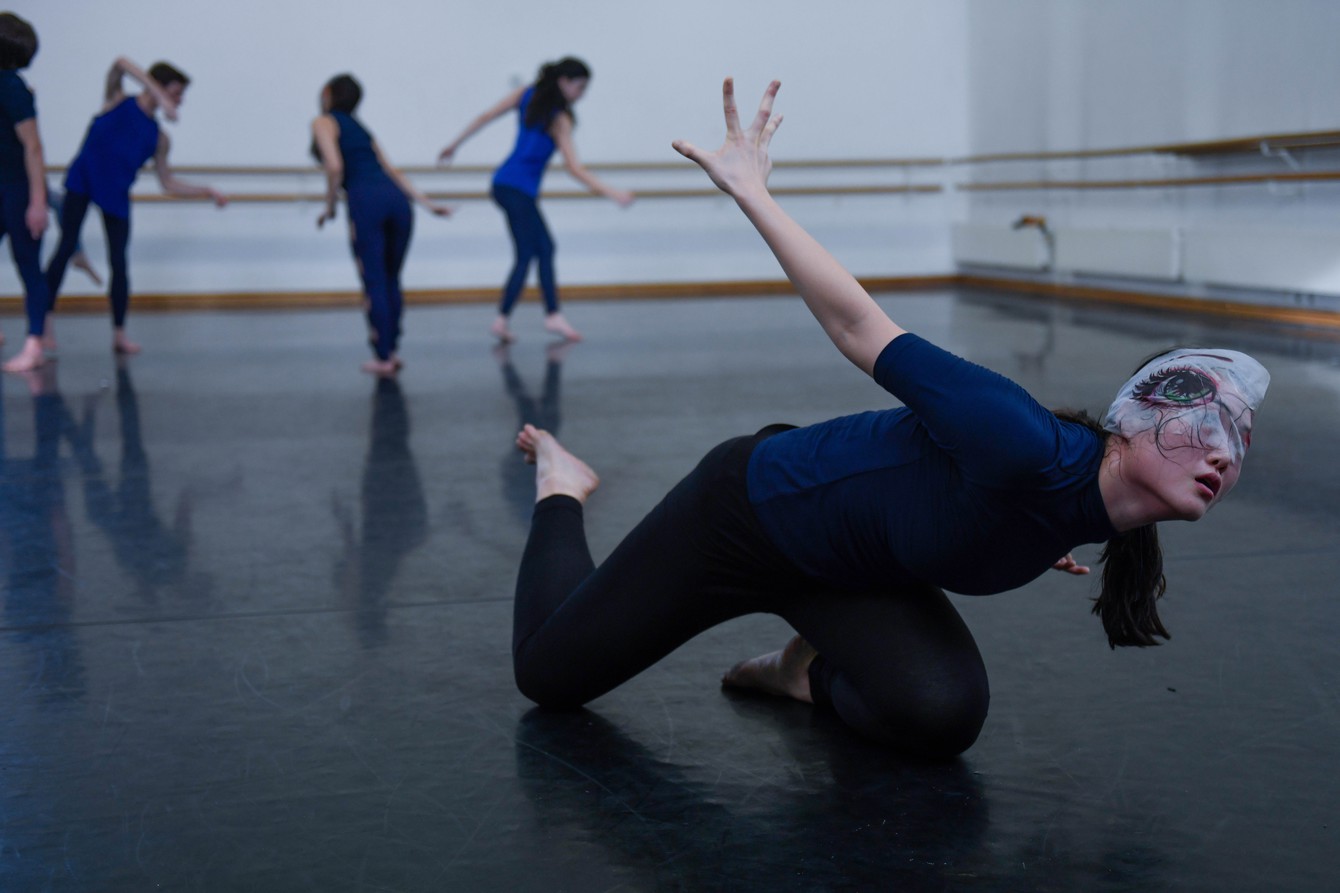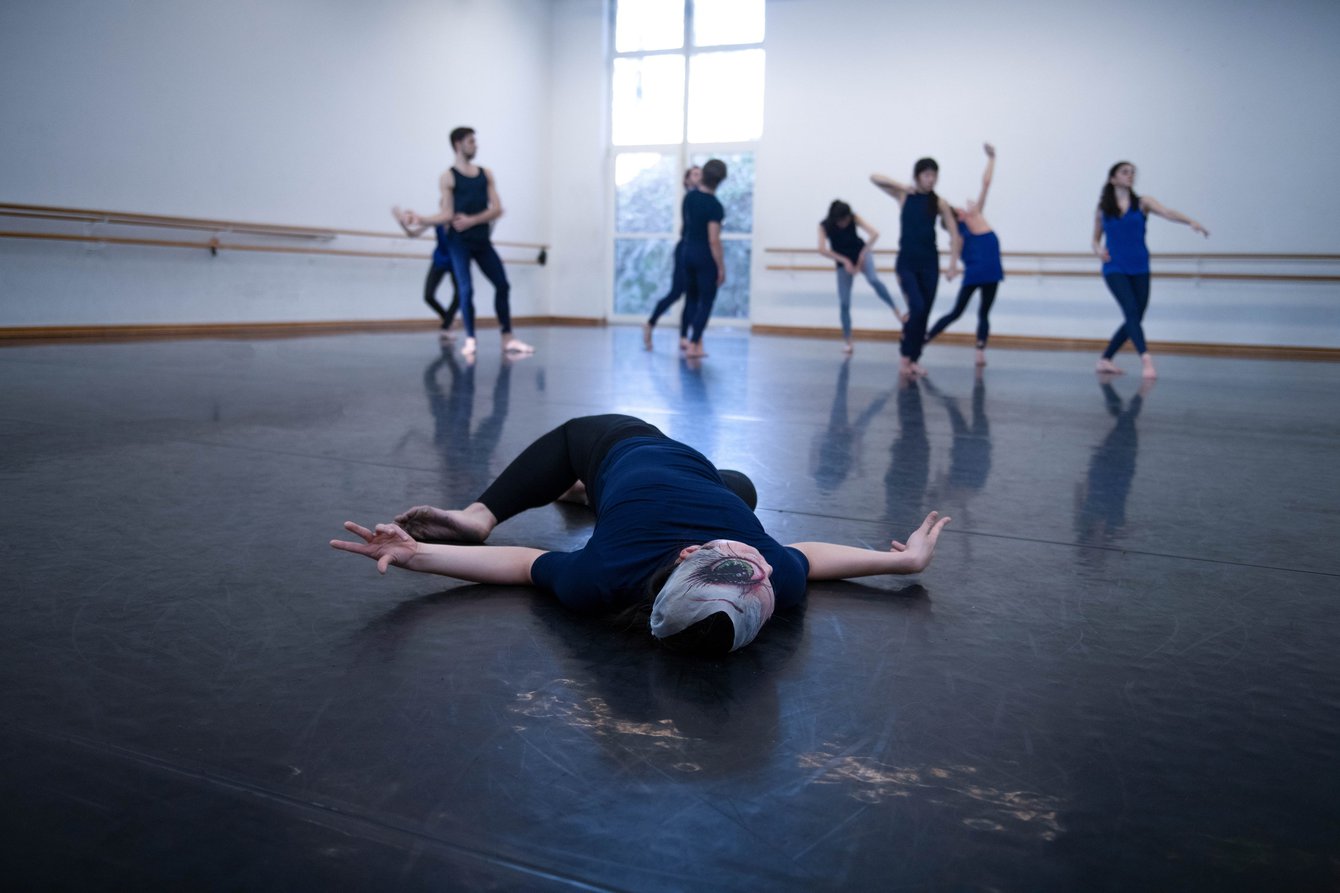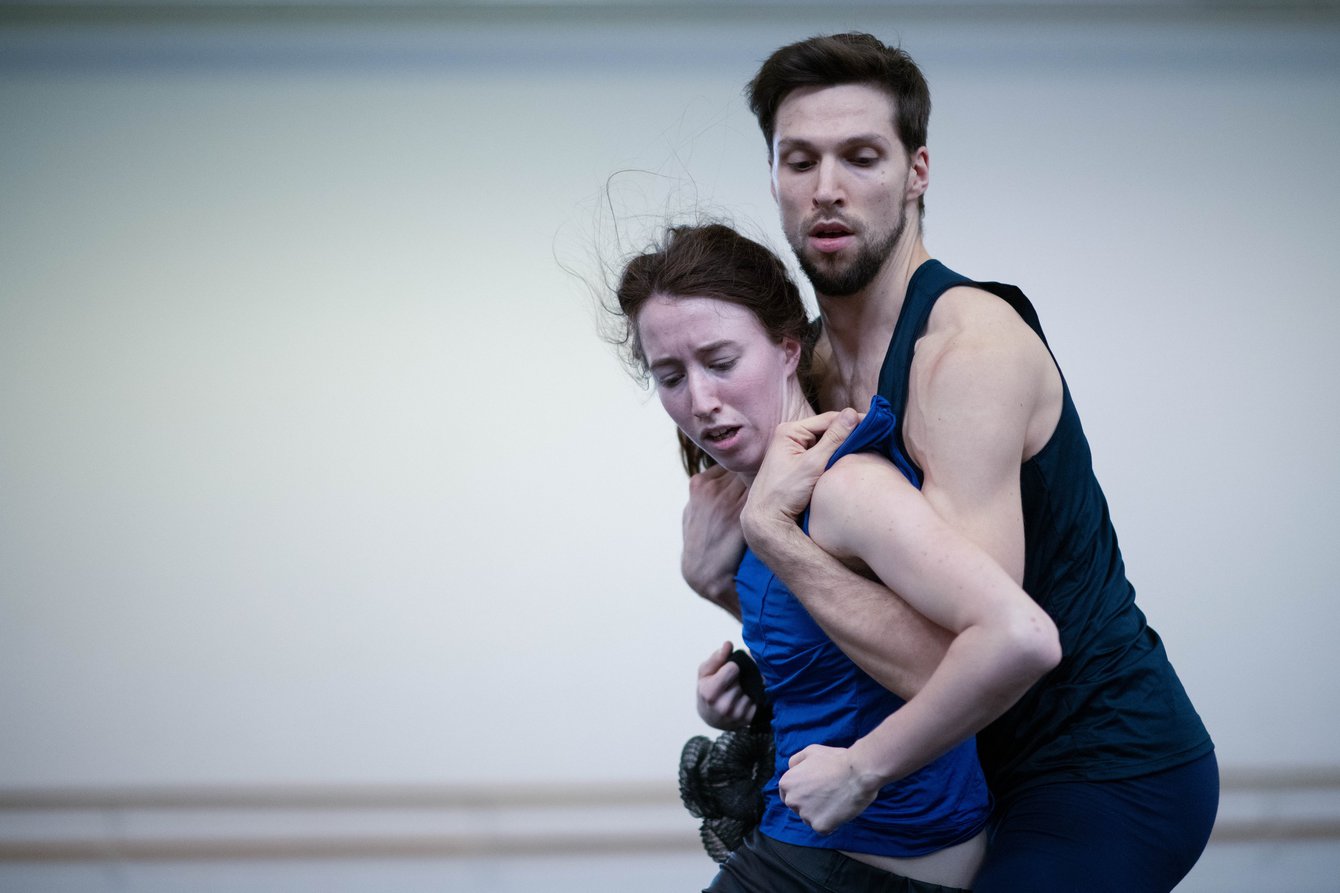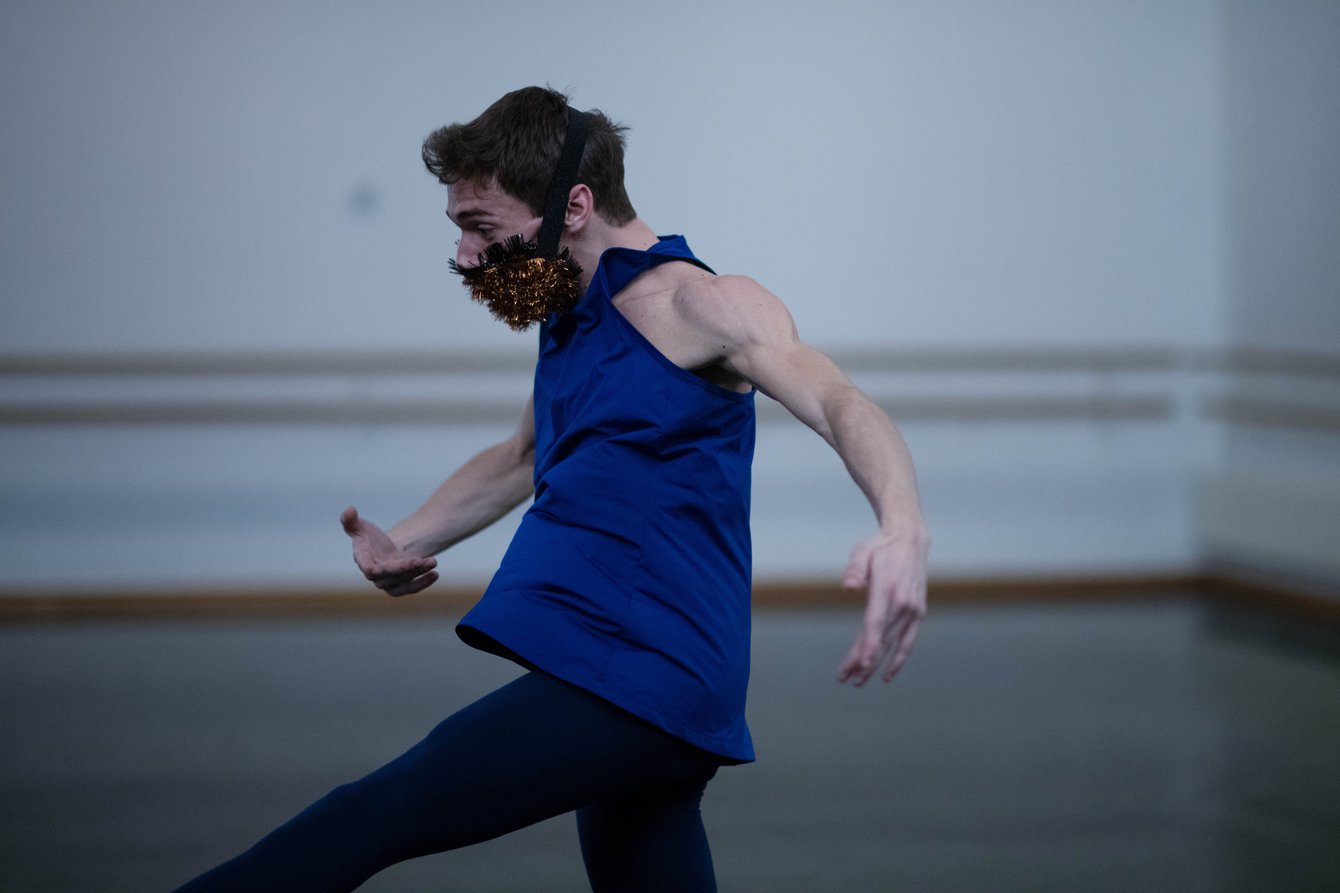 How can the future of contemporary western dance be imagined? Or should it rather be stored as a relict of the 20thcentury? The Folkwang Tanzstudio, founded by Kurt Jooss in 1928, has a long history of innovation within European dance. But with time, this history is increasingly becoming heritage. How do the young bodies of today's ensemble relate to this heritage? How can the archive be activated and a new dance be created out of it? ›Neuer Neuer Neuer Tanz‹explores a speculative future of dance. Deliberating on the contemporaneity of dance as well as the desire for the new, Michiel Vandevelde has created a wild choreography together with the current ensemble in which memories of past dances are evoked in order to question the state of dance in the 21stcentury.
Choreography: Michiel Vandevelde Dance: Baptiste Bersoux, Yi-An Chen, Maria Giovanna Delle Donne, Stsiapan Hurski, Ji Hee Kim, Giuseppe Perricone, Darko Radosavljev, Pierandrea Rosato, Narumi Saso, Mariane Verbecq Music: Eva Reiter, Edgard Varèse, Frank Zappa Costume: Heide Vanderieck Light, Stage: Michiel Vandevelde Assistance: Mario Barrantes Espinoza Feedback: Jonas Leifert, Kristof van Baarle Production: PACT Zollverein and Folkwang Tanzstudio Thanks to all involved
Michiel Vandevelde on ›Neuer Neuer Neuer Tanz‹
As part of the biennial tanz nrw festival (08. – 19.05.)
The programme for the biennial tanz nrw festival (08. – 19.05.) units nine cities in an unparalleled cultural event that offers visitors a unique opportunity to experience North Rhine-Westphalia's rich dance scene. At twelve different venues, guests are invited to enjoy a wide range of dance productions created in the last two years in North Rhine-Westphalia and – for the first time ever –  world premieres by local choreographers and dance companies.
This year PACT is premiering productions by two very different ensembles on a single weekend. Belgian choreographer Michiel Vandevelde's latest work entitled ›Neuer Neuer Neuer Tanz‹ was developed for the ten-member Folkwang Tanzstudio dance ensemble originally founded by Kurt Jooss in 1928.
The MichaelDouglas Kollektiv from Cologne and the American choreographer and mediator Dana Caspersen will premiere ›The Polarity Party‹ a participative dance performance addressing the subject of polarisation in modern society. 

Under the heading ›off stage‹, local artists and groups will offer insights into their working processes and present choreographic projects outside of the theatrical context on Sunday, 12.05. And, as in 2015 and 2017, the festival once again includes the research strand SPRUNGBRETT < > Tanzrecherche NRW which enables young artists and graduates to take up four-week residencies at PACT and tanzhaus nrw (Düsseldorf) to pursue the development of individual dance projects.
Touring
27.02.2020, Bits of Dance, CC Brugge, Brügge (BE)
19.10.2019, Folkwang Tanzstudio (FTS), Essen (DE)
18.10.2019, Folkwang Tanzstudio (FTS), Essen (DE)
17.10.2019, Folkwang Tanzstudio (FTS), Essen (DE)
11.05.2019, PACT Zollverein, Essen (DE)
10.05.2019, PACT Zollverein, Essen (DE)