Eszter Salamon


MONUMENT 0.5: The Valeska Gert Monument
Musiktheater im Revier, Kleines Haus
During Dance Platform 2018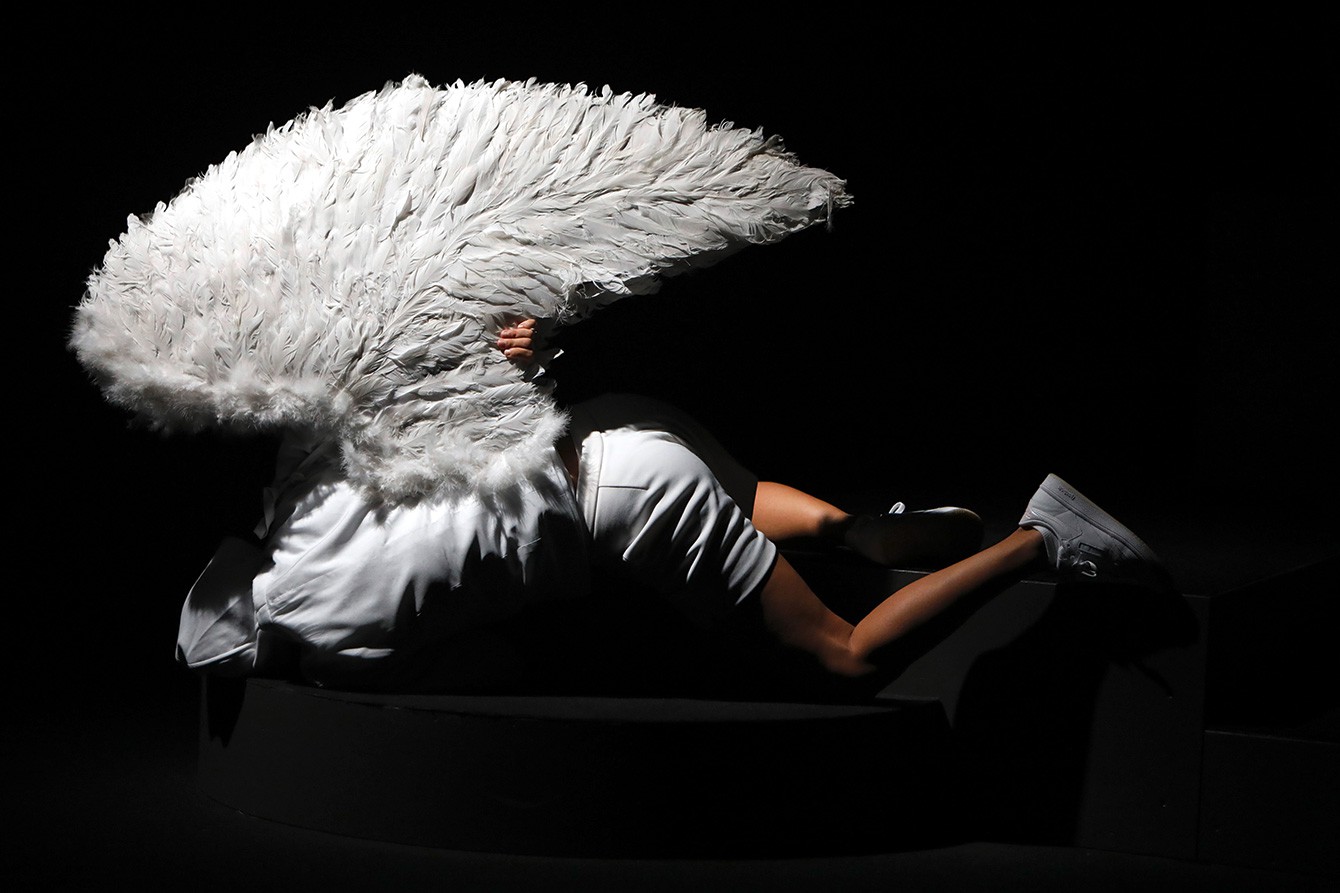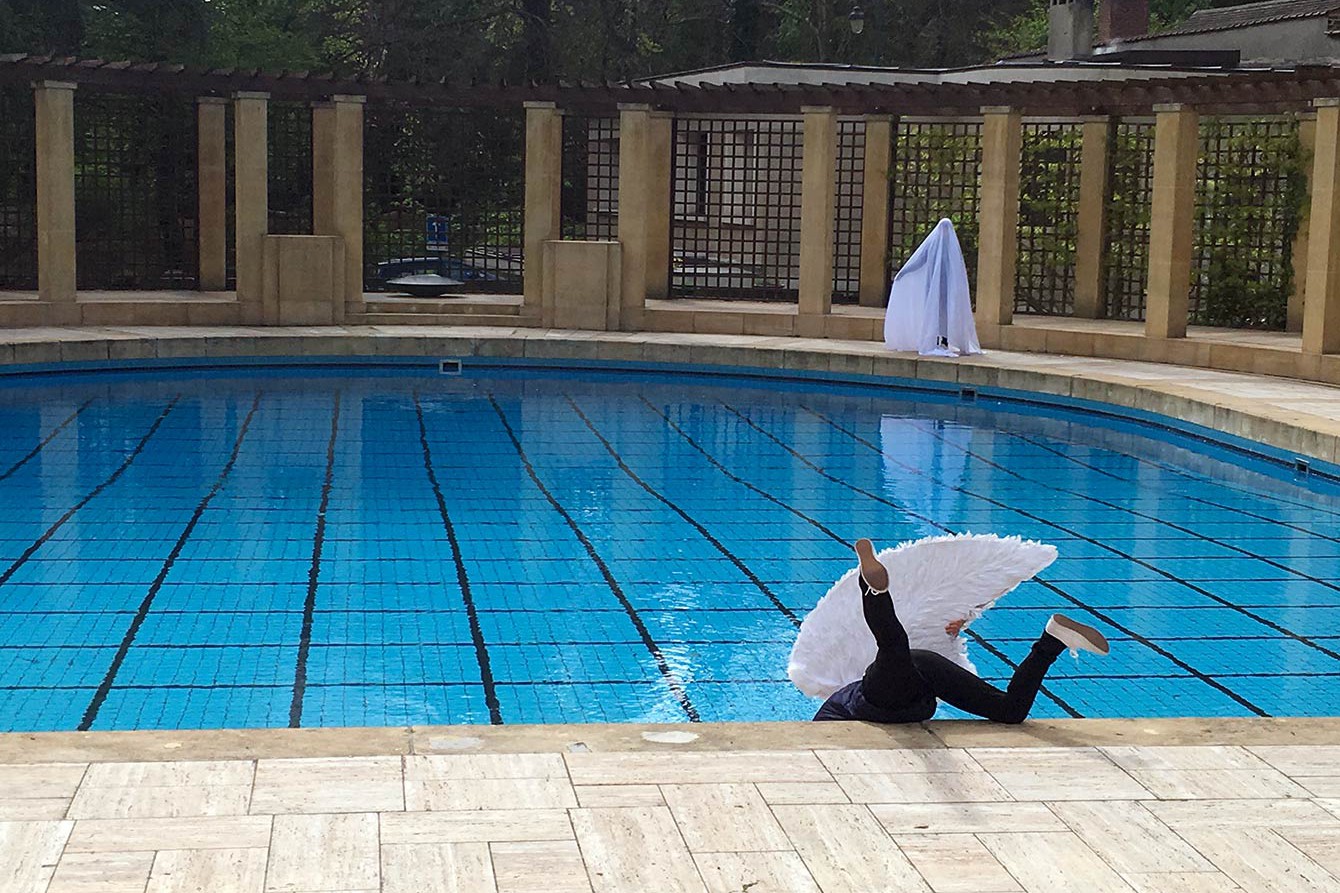 18 € / reduced 9 €
90 MIN.
In German / English language.
Tickets for sold out performances may become available at short notice. Changes will be announced here.
Tickets 16.03. 20h
Tickets 17.03. 18h
In the latest production of her ›Monument‹ series, choreographer Eszter Salamon in artistic collaboration with Boglàrka Börcsök and Sylvie Garot, nears the life and work of the German avant-garde artist Valeska Gert through a shifting collection of performative acts. As early as the 1920's, Gert's performance practice was defined by radical experimentation with the themes of gender, race and national identity. Despite her artistic fearlessness, the importance of Valeska Gert's role in art, dance and performance history has long been disregarded.
Eszter Salamon invites the audience to an encounter with Gert beyond documentary history writing and art historical discourse and leads them through an empirical archive spanning autobiography and imagination. Similar to an archaeological excavation site, ›The Valeska Gert Monument‹ brings the apparently untraceable, unheard and unseen to the surface and, through the practice of speculative historiography, establishes a terrain of new meanings and references.
Artistic direction:  Eszter Salamon Artistic collaboration: Boglàrka Börcsök With: Boglàrka Börcsök, Eszter Salamon Light, Scenography: Sylvie Garot Sound: Bart Aga, Marius Kirch Technical direction: Matteo Bambi Costume: Ann-Catherine Kunz Tailor: Marie Eva Rodriguez, Gisèle Charles Set Construction: Atelier de Nanterre-Amandiers Production, Organisation: Botschaft Gbr / Alexandra Wellensiek, Studio E.S / Elodie Perrin Co-production: PACT Zollverein (Essen), City of Women (Ljubljana), Théâtre Nanterre-Amandiers, Kaaitheater (Brussels) Supported by: Fondation Boghossian - Villa Empain (Brussels), Museum der Moderne Salzburg, DRAC - Regional Agency of Cultural Affairs in Paris - The French Ministry of Culture and Communication Funding: NATIONALES PERFORMANCE NETZ (NPN) Co-production Fund for Dance supported by the Federal Government Commissioner for Culture and Media on the basis of a resolution passed by the German Bundestag With the friendly support of: Fonds Transfabrik – Franco-German fund for the performing arts Thanks to: Stefanie Lingener, Herman Sorgeloos, Liza Baliasnaja, Mario Barrantes Espinoza, Nestor Garcia Diaz, Marie Messien, Robin Diehl
Touring
11.02.2021, La Vignette, Montpellier (FR) (cancelled)
10.02.2021, La Vignette, Montpellier (FR) (cancelled)
22.11.2020, Serralves Foundation, Porto (PT) (cancelled)
18.06.2020, Festival Latitudes contemporaines, Maison Folie de Wazemmes, Lille (FR) (postponed)
21.05.2020, Les Spectacles Vivant du Centre Pompidou, Le Centre Pompidou, Paris (FR) (cancelled)
20.05.2020, Les Spectacles Vivant du Centre Pompidou, Le Centre Pompidou, Paris (FR) (cancelled)
02.07.2019, Montpellier Danse, Montpellier, (FR)
01.07.2019, Montpellier Danse, Montpellier, (FR)
01.05.2019, Hellerau. European Centre for the Arts, Dresden (DE)
01.05.2019, Hellerau. European Centre for the Arts, Dresden (DE)
30.04.2019, Hellerau. European Centre for the Arts, Dresden (DE)
14.04.2019, HAU Hebbel am Ufer, Berlin, (DE)
13.04.2019, HAU Hebbel am Ufer, Berlin, (DE)
19.10.2018, Kaaitheater, Brüssel (BE)
18.10.2018, Kaaitheater, Brüssel (BE)
23.08.2018, far° festival des art vivant, Nyon (CH)
22.08.2018, far° festival des art vivant, Nyon (CH)
17.08.2018, Tanzplattform 2018, Musiktheater im Revier, Gelsenkirchen (DE)
16.08.2018, Tanzplattform 2018, Musiktheater im Revier, Gelsenkirchen (DE)
14.10.2017, PACT Zollverein, Essen (DE)
13.10.2017, PACT Zollverein, Essen (DE)