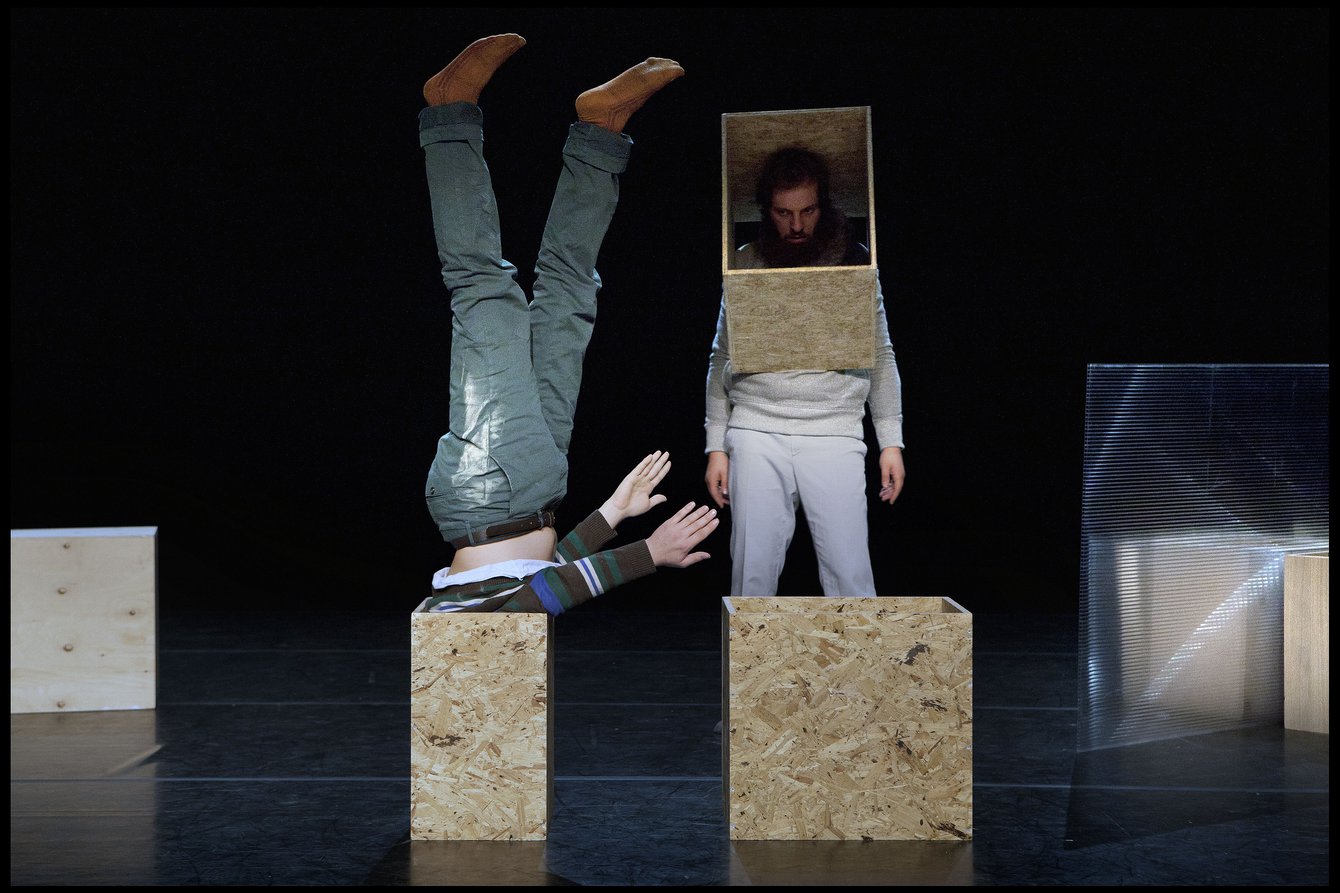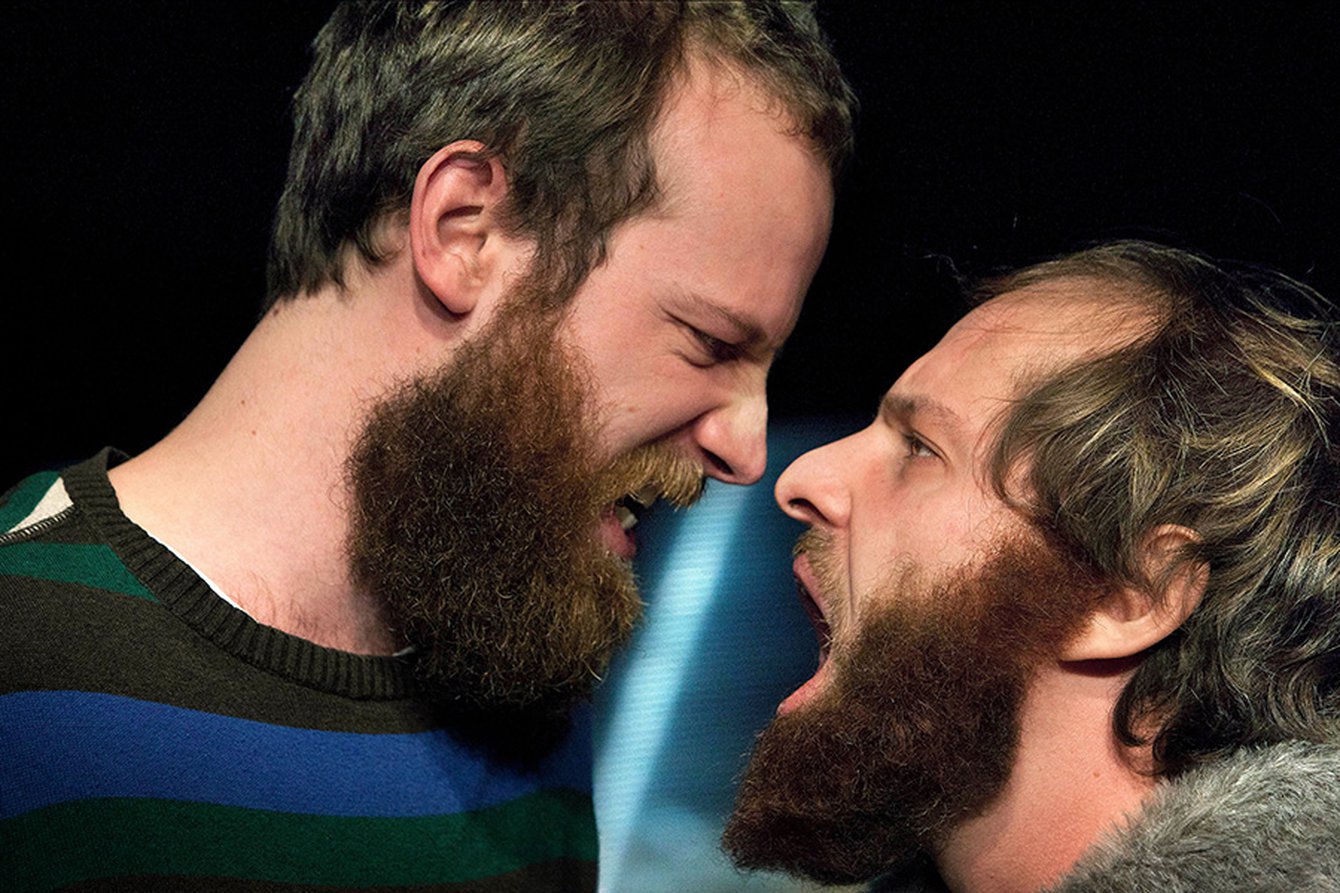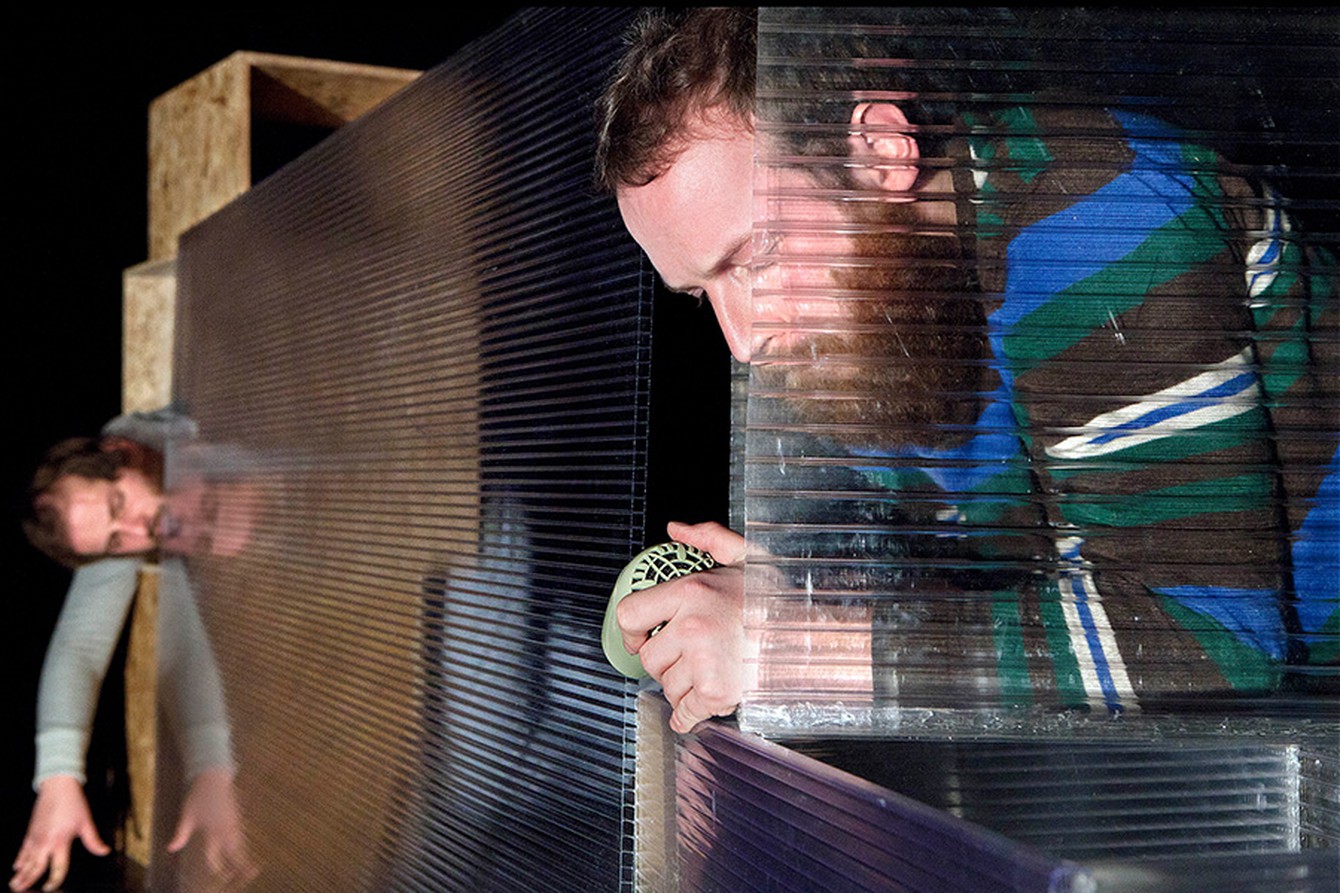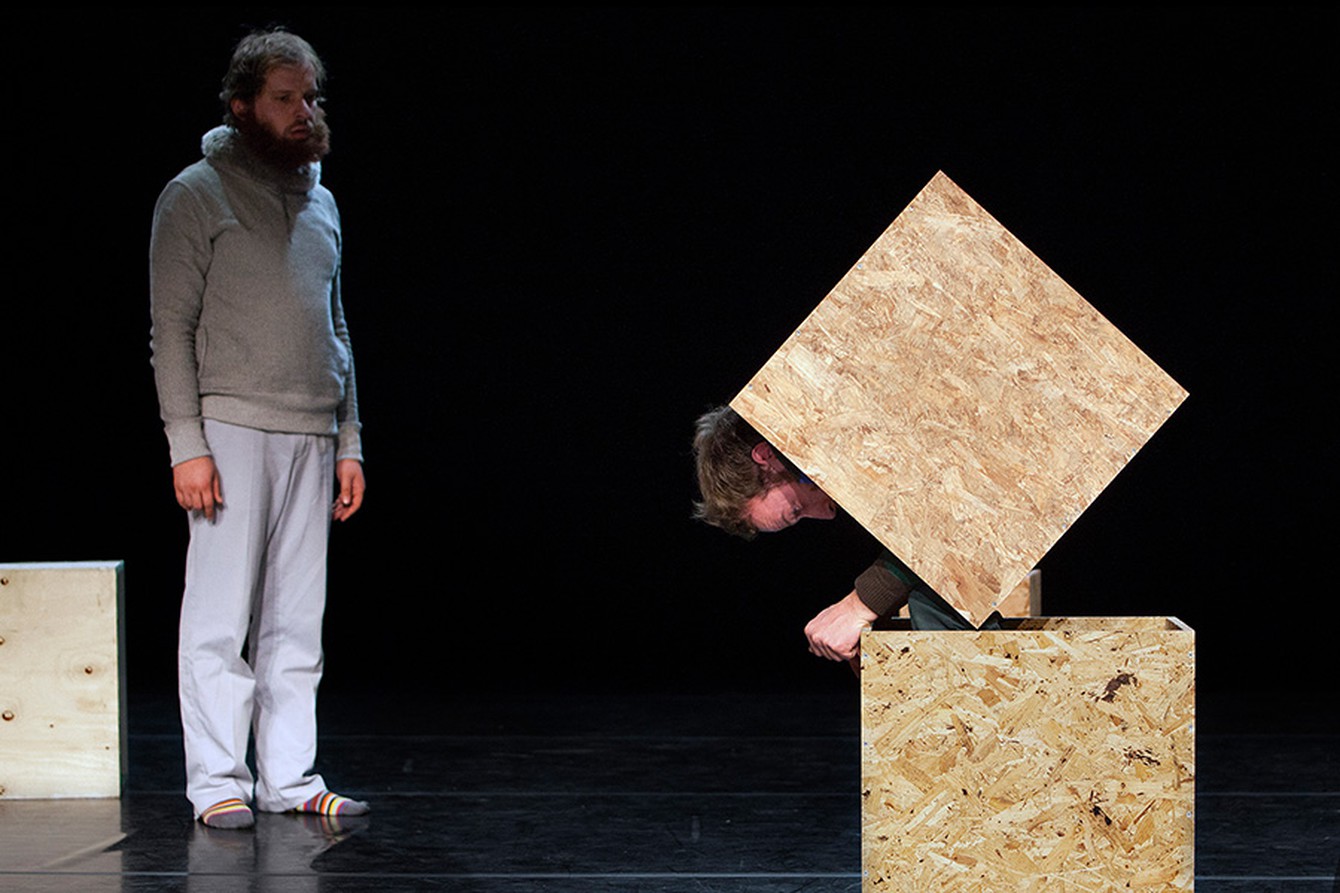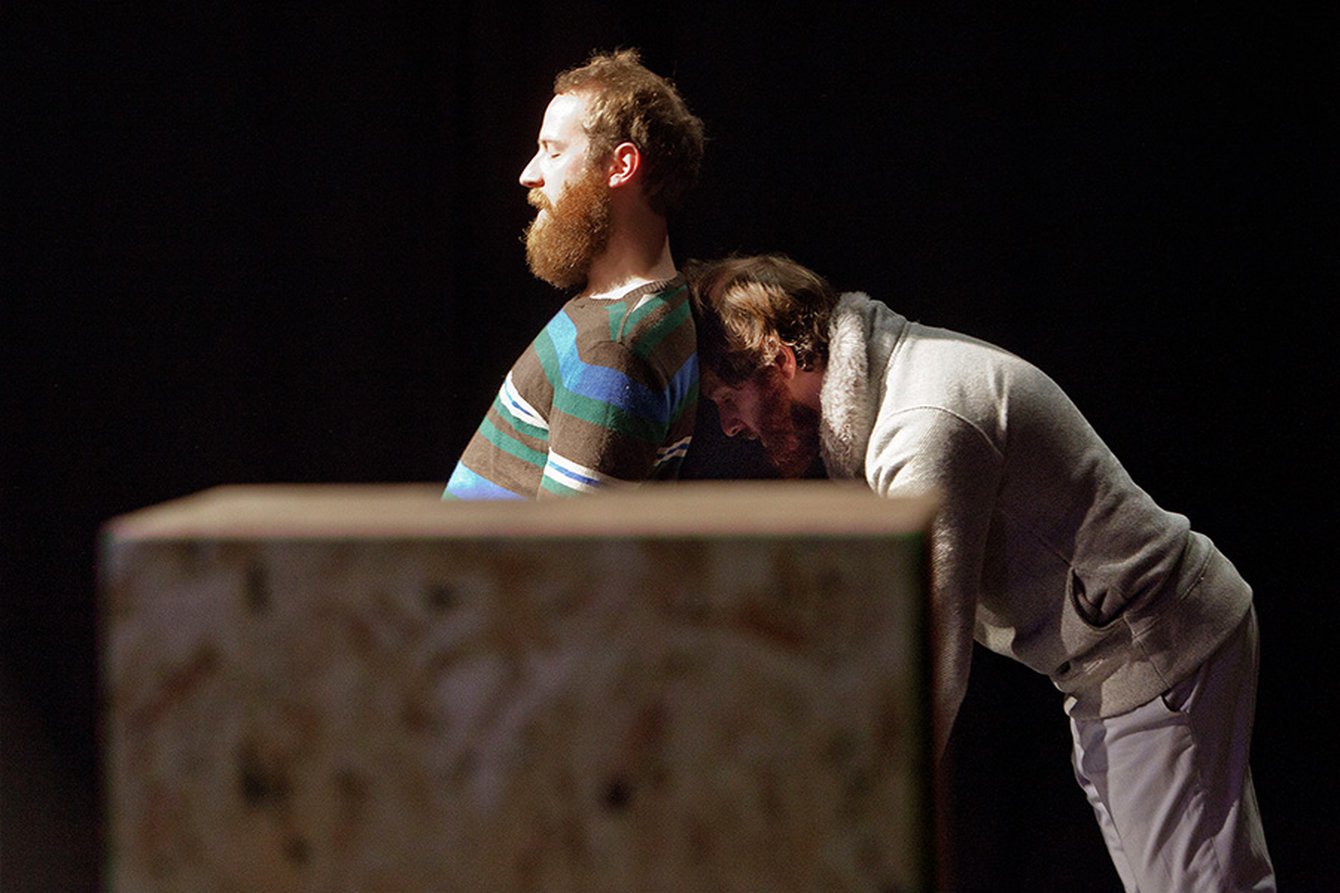 »a humorous, many-layered performance. The Ampes make use of the simplest of means to create an unforgettable performance about very recognisable mechanisms.«

theaterkrant.nl
›Jake & Pete's Big Reconciliation Attempt for the Disputes from the Past‹ was created by brothers Pieter and Jakob Ampe under the mentorship of Alain Platel within the framework of CONNECT CONNECT project initiated by the international theatre festival SPIELART München. Dancer and choreographer Pieter, and musician and speech therapist Jakob, were born in Burundi and both have good and bad memories of their youth. With humour, precision and subtlety, they unfold a story about memory and friendship where the relationship between the voice and movement plays a central role. 
Concept, performance: Jakob Ampe, Pieter Ampe

Mentor: Alain Platel

Scenography: Jelle Clarisse

Technician: Piet Depoortere

Costumes: An Breugelmans

Beard maker: Dian Vandecruys
Production: Campo (Gent)

Co-production: CONNECT CONNECT & STUK (Leuven)
CONNECT CONNECT is an initiative of the SPIELART Festivals (Munich) in collaboration with CAMPO (Gent), Republique (Copenhagen), Forum Freies Theater (Düsseldorf), Mercat de les Flors (Barcelona), Tanzquartier (Vienna), Baltic Circle (Helsinki), Theater im Pumpenhaus (Münster) and Münchner Kammerspielen (Munich)
This project has been funded with the support of the European Commission
This event takes place as part of the network project DÉPARTS and is supported by the European Union's program ›Culture‹.