Fri 26.02.21

20 h

Sat 27.02.21

20 h

Sun 28.02.21

20 h

Mon 01.03.21 – Sun 07.03.21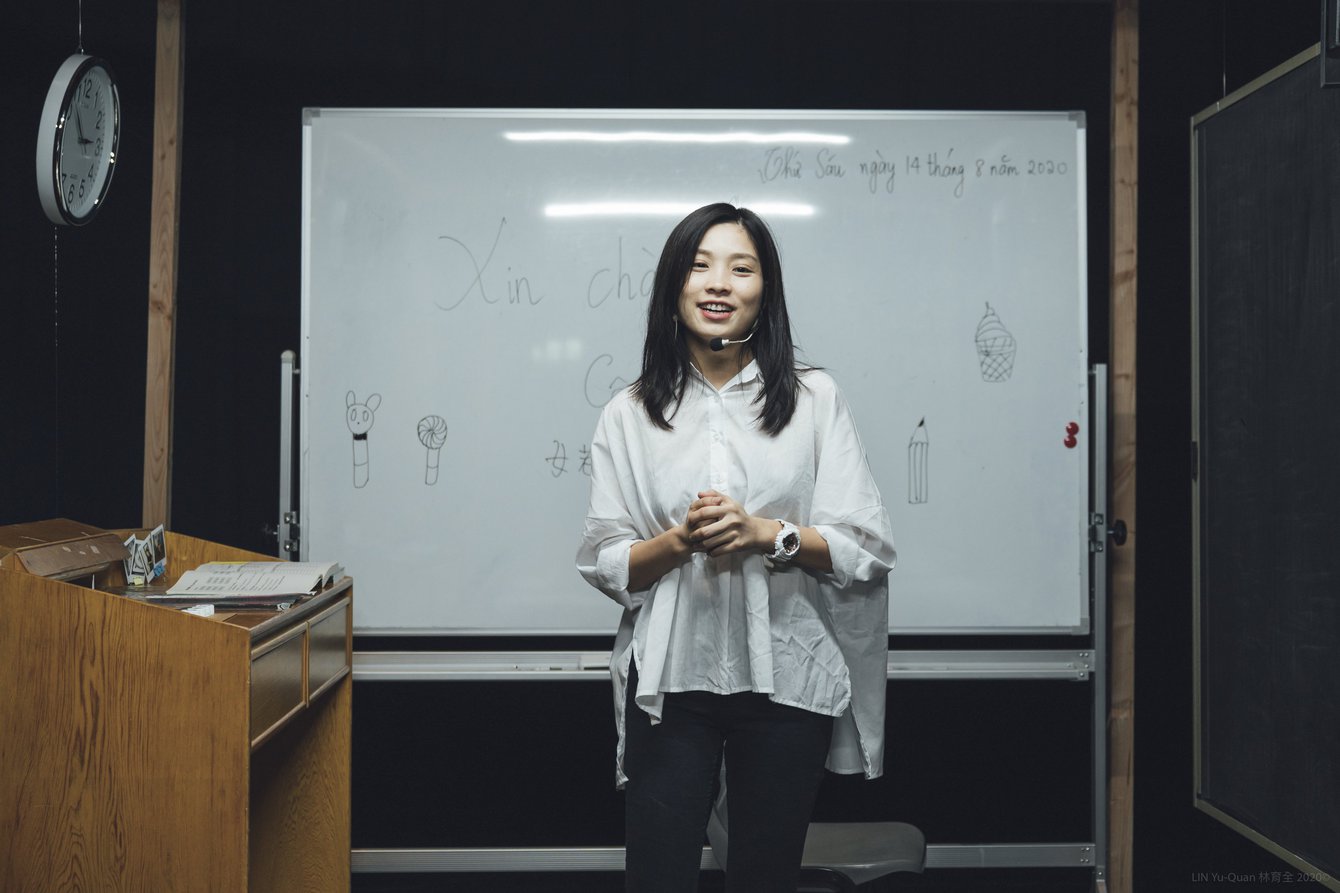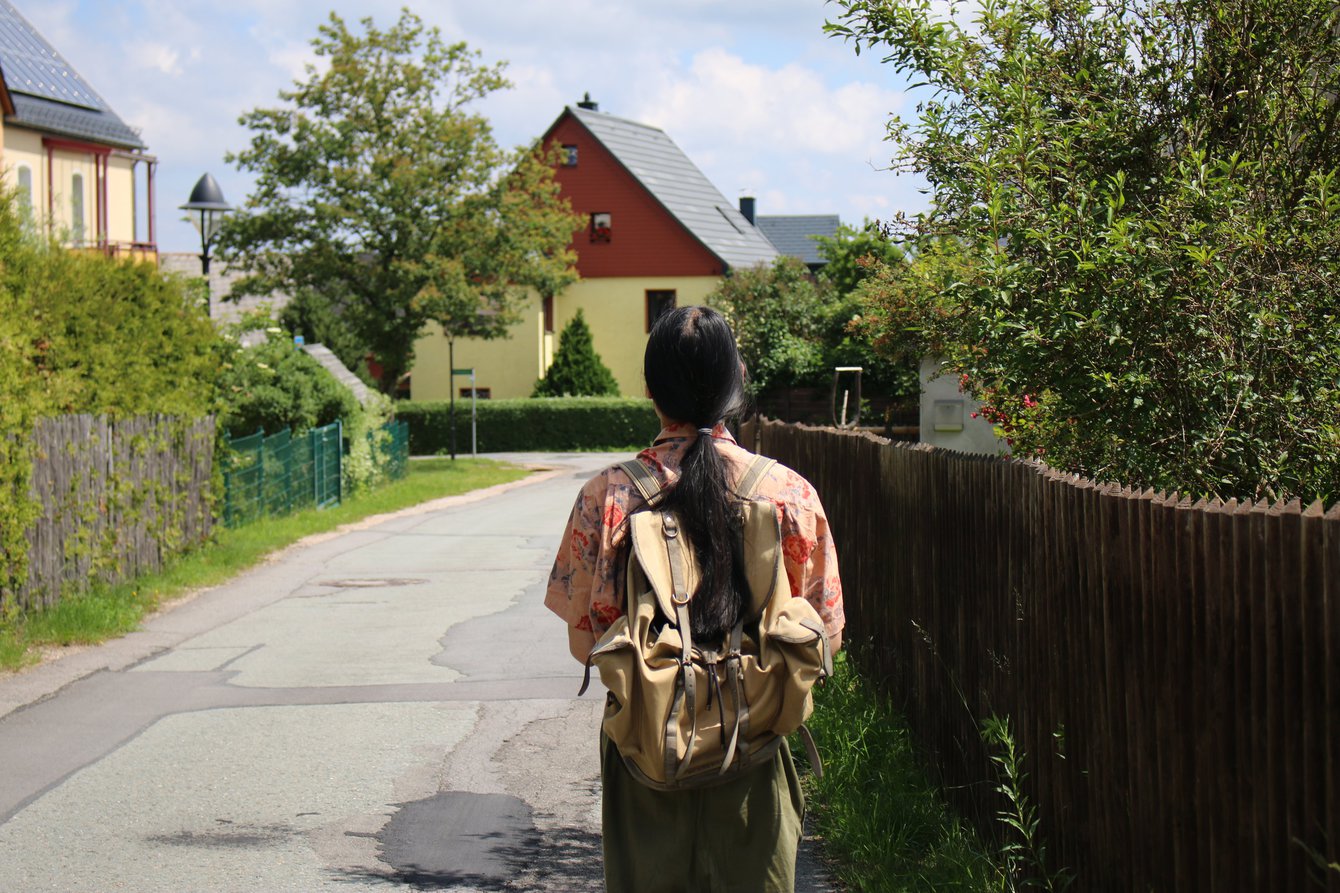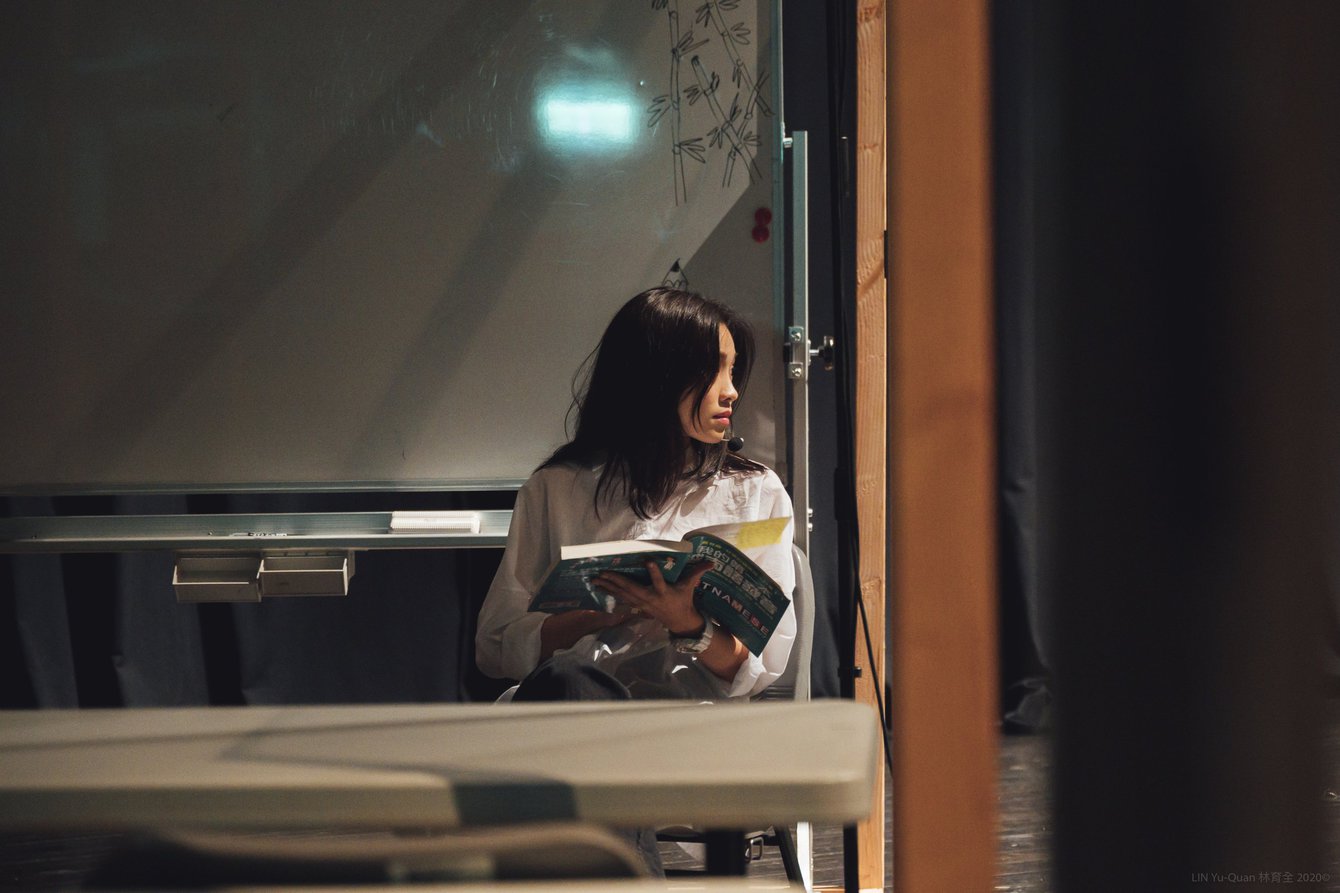 Free admission
The streaming link will be published here shortly.
Language: German, Mandarin, Vietnamese with German, English and Vietnamese subtitles
Ngôn Ngữ: Tiếng Đức, Tiếng Anh, Tiếng Trung, Tiếng Việt
Live post-show talk on Zoom / In English, partly in German (see link below)
Fang Yun Lo and team in conversation with
26.02.
Carena Schlewitt (Artistic Director Hellerau)
Stefan Hilterhaus (Artistic Director PACT)
27.02.
Wolfram Sander (Hellerau)
28.02.
Khuê Phạm (ZEITmagazin)
›Exploring the Vietnamese experience abroad‹
»In the course of the preparation, I learned a lot about the history and inevitability of migration, about flight, beginnings and the return of different people. The stage installation I designed for the play follows up on these questions: how can the senses and thinking be opened up in the theatre, what spatial arrangements and objects enable us to better understand others and ourselves?« Cheng Ting Chen
The Taiwanese choreographer Fang Yun Lo, who works in Essen and Dresden, and her team met over 100 people of Vietnamese descent in Dresden, Germany and Taiwan during two years of journalistic research. In spontaneous encounters at work, in shops, snack bars and shops, they talked about experiences as immigrants or in a family between cultures.
›Home away from home‹ weaves a touching, polyphonic journey out of all these memories. Divided into small groups, the audience meets six performers at different stations in the theatre who tell their own stories and those of their families – as artists, workers, Youtubers or students. A complex mosaic of human relationships emerges from stories, images, films and audio pieces.
›Home away from home‹ tells of the global dimension of labour migration and intercultural reality, reports on disruption and structural violence, but at the same time also explores overarching human categories of home, identity and happiness.
Due to the Corona pandemic, the performance will be shown in a special digital version. The video shows one of six original tours of the stage architecture, in which all the performers have their say. There will be an opportunity for direct dialogue afterwards in the audience discussion.
Live post-show talk on Zoom (In English, partly in German)
Fang Yun Lo and team in conversation with
26.02. Carena Schlewitt (Artistic Director Hellerau), Stefan Hilterhaus (Artistic Director PACT)
27.02. Wolfram Sander (Hellerau)
28.02. ›Exploring the Vietnamese experience abroad‹ Khuê Phạm (ZEITmagazin, Article ›Pray For Me›)
Please note: To participate, you must download the Zoom software, agree to its privacy policy and thus to the transfer of your data to the USA.
Creation: Team Polymer DMT Performance: Vu Phuong Thao, Vo Thi Hong Cam Thuy, Pham Minh Duc, Nguyen Thu Hang, Phan My Nuong, Bui Van Quy Artistic Direction: Fang Yun Lo Artistic Collaboration: Ngô Thanh Phuong Stage: Cheng Ting Chen Music/Sound: Patrik Zosso, Daniel Somaroo Acuña Video: Andrés Hilarión Madariaga Lighting design/technical direction: Max Rux Assistance: Vu Manh Duc Production Management: Sabina Stücker Production Manager (Taiwan): Ya Ting Tsai
Co-production: PACT Zollverein (Essen), HELLERAU (Dresden), Cloud Gate Theater (Taipei) Project funding: Ministry of Culture and Science of North Rhine-Westphalia (conceptual funding), Cultural Foundation of the Free State of Saxony KdFS (this measure is co-financed by tax funds on the basis of the budget passed by the Saxon state parliament), National Culture and Art Foundation Taiwan NCAF, Fonds Darstellende Künste e.V., Art Foundation NRW, Goethe Institute Taipei/TW, City of Dresden (Office for Culture and Monument Protection), City of Essen (Cultural Office) Partner Research: Vietnamese Migrant Workers and Immigrants Office Taoyuan/TW, DOMiD Documentation Centre and Museum on Migration in Germany e.V. Cologne/DE, TU Dresden/Centre for Integration Studies (Rico Großer) Research funding: Goethe Institute Taipei/TW, Ministry of Culture and Science of the State of North Rhine-Westphalia, NRW State Office for the Liberal Performing Arts
Touring
26.11.2021, "Rassismus Verlernen" Festival, Programmkino Ost, Dresden (DE)
01.03. - 07.03.2021, (Video on Demand) , PACT Zollverein, Essen (DE)
28.02.2021, PACT Zollverein, Essen (DE)
27.02.2021, PACT Zollverein, Essen (DE)
26.02.2021, Hellerau Europäisches Zentrum der Künste, Dresden (DE)
26.02.2021, PACT Zollverein, Essen (DE)