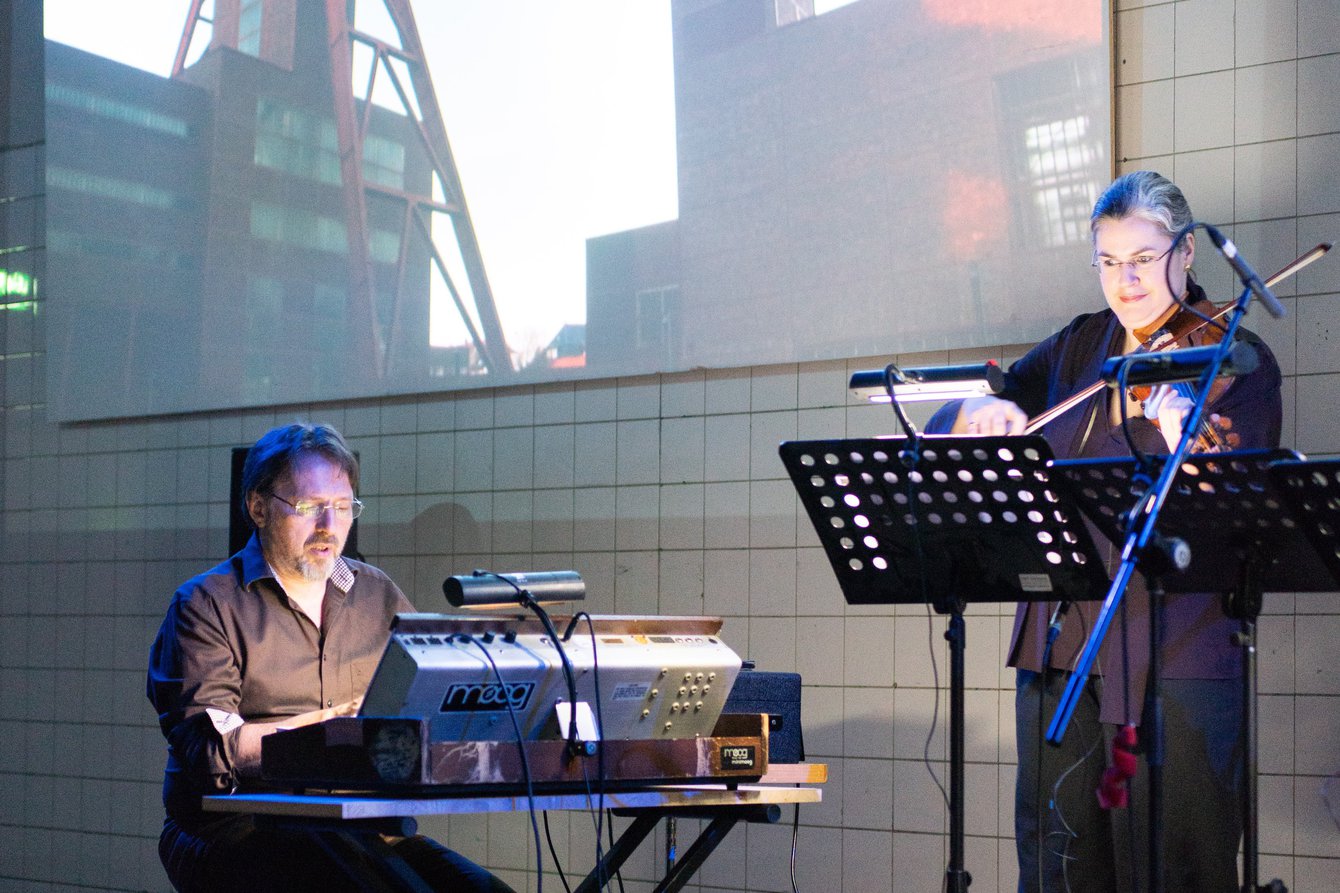 With ›PACT x Ensemble Musikfabrik‹ the Cologne-based ensemble performs a special chamber concert series at PACT. Curated by individual ensemble members, the concerts take upon the popular ›Monday Concerts‹ that the ensemble has been presenting in its Cologne studio since 2011. The audience is invited to get to know the musicians and their personal, artistic and aesthetic focal points. The respective programme curators appear as solo performers and offer insights into their reasons for selecting the featured pieces.

PACT enjoys a long-standing, creative collaboration with the Ensemble Musikfabrik. Founded in 1990, it is one of the leading ensembles of contemporary music and works at the interface between experimental possibilities of expression and performative art. Firmly carrying the new, courageous and out of the ordinary in its DNA, the ensemble operates on a democratic basis whereby all decisions are made by the musicians themselves.
The subject of borders is – again – omnipresent. Borders are being closed and secured more fiercely, while new border walls are being built. Music, by contrast, aims to cross borders or even to overcome them. Maurice Ravel broke genre boundaries with the blues in his violin sonata. Norwegian composer Eivind Buene dissolves the boundaries between composer and player with his very personal interpretation of the ›Schubert-Lieder‹. The technical limitations of the piano were abolished with the development of the Minimoog in the 70s, so that completely new possibilities are opened up in conjunction with the violin at the world premiere by Eivind Buene. In ›NEBENSONNEN‹ Lisa Streich winningly crosses the boundaries of individual instruments.
Schubert-Lied
Mit Eivind Buene am Fender Rhodes
Maurice Ravel
Sonate für Violine und Klavier (1923-27)
Schubert-Lied
Mit Eivind Buene am Fender Rhodes
Uhraufführung
Eivind Buene
Neues Werk (2019) für Violine und Minimoog
Schubert-Lied
Mit Eivind Buene am Fender Rhodes
Lisa Streich
Nebensonnen (2015)
für Klarinette und Streichtrio
Schubert-Lied
Mit Eivind Buene am Fender Rhodes
Curator of the concert: Hannah Weirich Voice, Fender Rhodes: Eivind Buene Piano, Minimoog: Ulrich Löffler Clarinet: Carl Rosman Violin: Hannah Weirich Viola: Axel Porath Violoncello: Dirk Wietheger Light, scenography: Lea Letzel