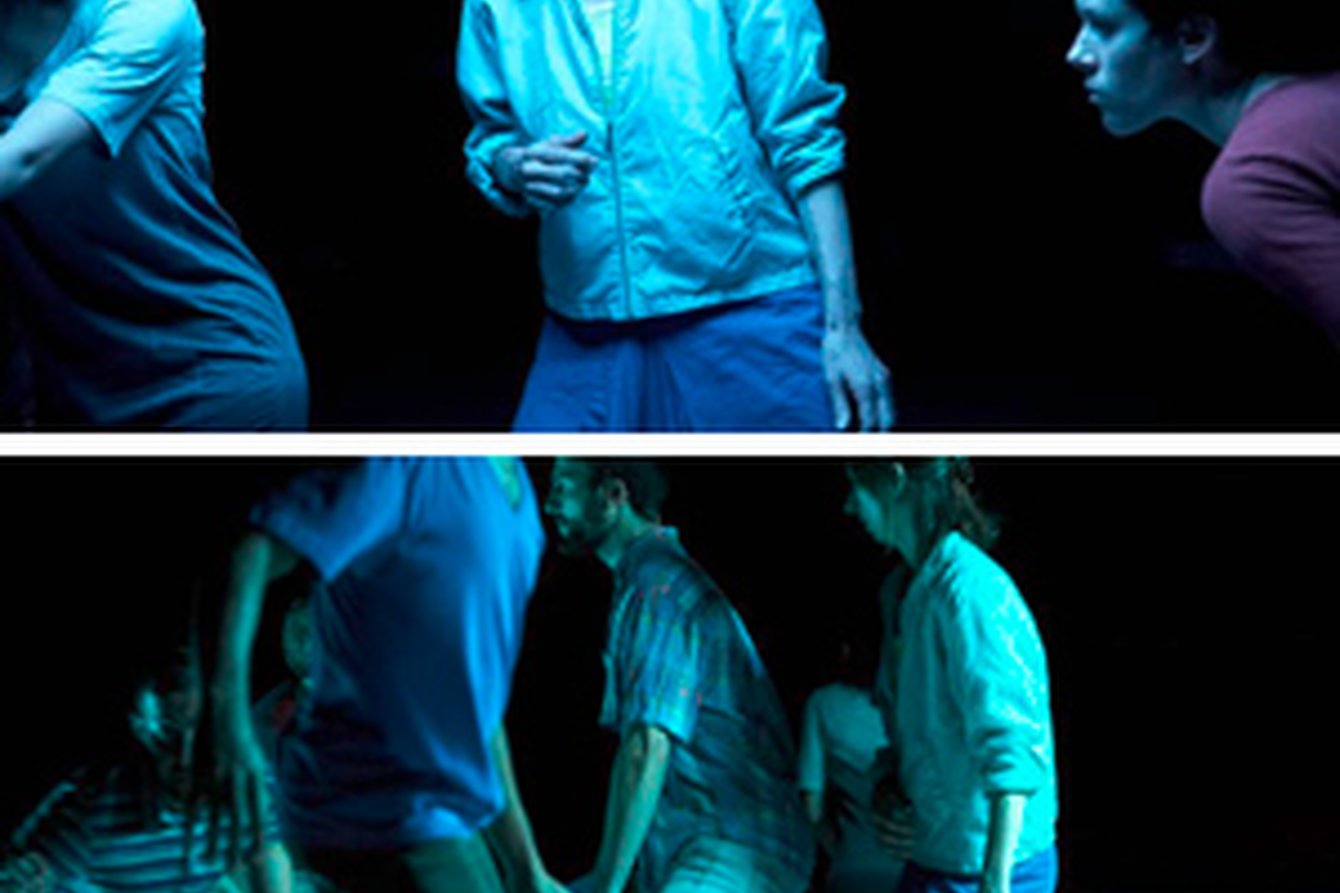 Masters of creating atmosphere. ballet-tanz 11/09 What is it? A body in a world of permanent motion, change, and transformation? A body that fleets through giant cities, that is itself comprised of incessant currents of information, people, air, money, and yearning? In ›GIANT CITY‹, Mette Ingvartsen – together with her dancers – embarks on a quest for possible ways to endure, to integrate, and to express the countless changes that are pervading their bodies. Without knowing where they will end up, this fictional collective sets out to explore how movement influences their bodies and how spaces take on a flavour of the physically tangible. With a playful approach, Mette Ingvartsen thus puts our conceptions of choreography and dance to the test.Gemeinsam mit ihren Tänzern ist Mette Ingvartsen in ›GIANT CITY‹ auf der Suche nach einer Möglichkeit, die unzähligen Veränderungen, die ihren Körper durchlaufen, auszuhalten, zu integrieren und auszudrücken. Ohne zu wissen, wo sie enden, erforscht diese fiktionale Gemeinschaft, was mit ihren Körpern durch Bewegung geschieht und wie Räume körperlich erfahrbar werden. Auf spielerische Weise stellt Mette Ingvartsen damit einmal mehr unsere Idee von Choreographie und Tanz auf die Probe.
Premiere: 01.10.09 steirischer herbst festival (Graz)
Concept and choreography: Mette Ingvartsen
With: Sirah Foighel Brutmann (in Essen replaced by Mette Ingvartsen), Dolores Hulan, Sidney Leoni, Guillem Mont De Palol, Chrysa Parkinson, Manon Santkin, Andros Zins-Browne
Light design: Minna Tiikkainen
Sound design and dramaturgy: Gerald Kurdian
Production management: Kerstin Schroth
Production: Mette Ingvartsen / Great Investment
Co-production: steirischer herbst festival (Graz), Festival Baltoscandal (Rakvere), PACT Zollverein (Essen), Hebbel am Ufer (Berlin), Kaaitheater (Brussels).
Supported by funds from: Capital Cultural Fund (Berlin) and Kunstrådet (Denmark)
Generous research support provided by: LE CENTQUATRE (Paris) and Musée de la Danse (Rennes) This event takes place as part of the network project DÉPARTS and is supported by the European Union's program ›Culture.
www.aisikl.net/mette