Flea market & 
Opening of the ›Sharing Store for Essen Katernberg‹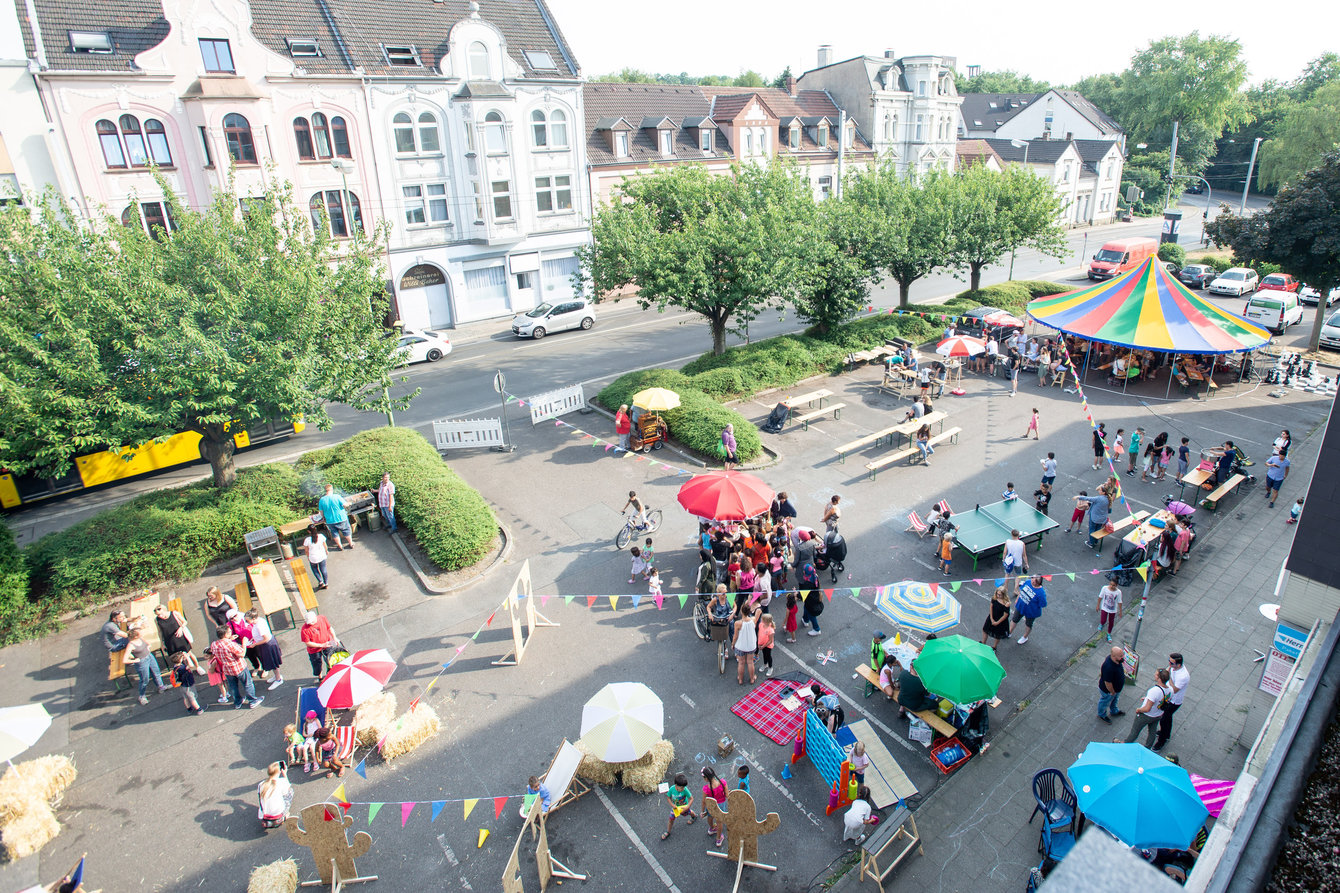 Free admission
Where? Car park in front of WerkStadt (Viktoriastrasse 5, Katernberg, Essen)
At the end of the summer people can come together on the car park in front of WerkStadt to sell or swap things, play and win. The flea market will be accompanied by artistic contributions, a kids' corner and much more.
Programme: 
Moderation & Music
Tombola
Flea market radio with DEIN COUSENG
Hairstyles & Haircuts by HAIR DELUXE
Upcycling with Clarisse Akouala 
Varied range of food
Moreover, the resources sharing store ›Die Leihbörse für Essen Katernberg‹ (The Sharing Store for Katernberg in Essen) will open in the WerkStadt. After all: sharing resources means sparing resources. From August 2022 everyday items but also many other things can be borrowed.
All neighbors, friends and anyone interested is invited to attend, get involved, and be prepared for a surprise!
By and with Verena Brakonier, Josephine Findeisen, Johanna Findeisen, Clarisse Akouala, Arman Marvani, Hülya Isik as well as artists, sales people and visitors from Essen-Katernberg and beyond.
Stands can be set up free of charge.
To register for a stand or find out more:
Mail werkstadt@pact-zollverein.de
Phone +49 (0)171.9766 389 (WhatsApp)