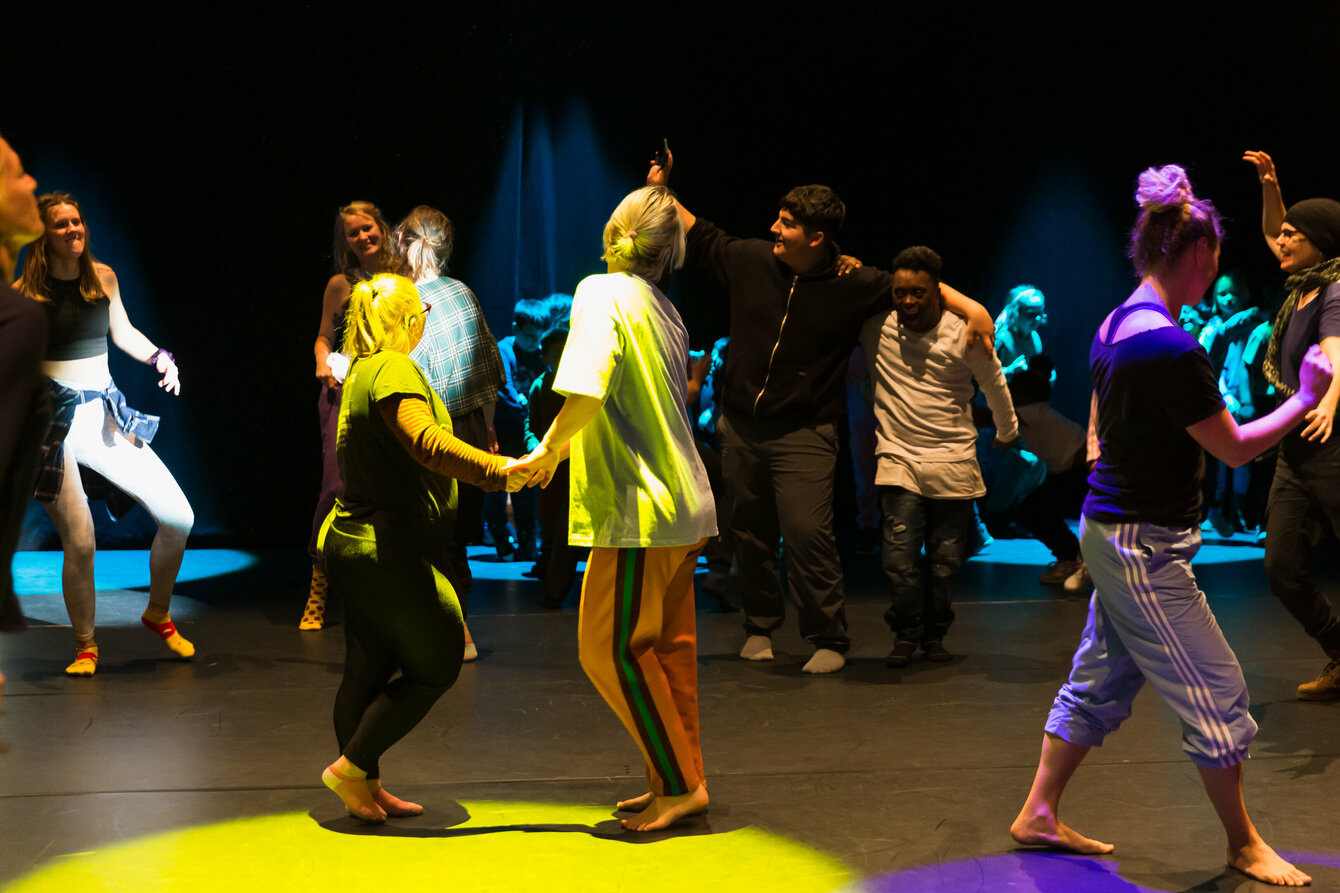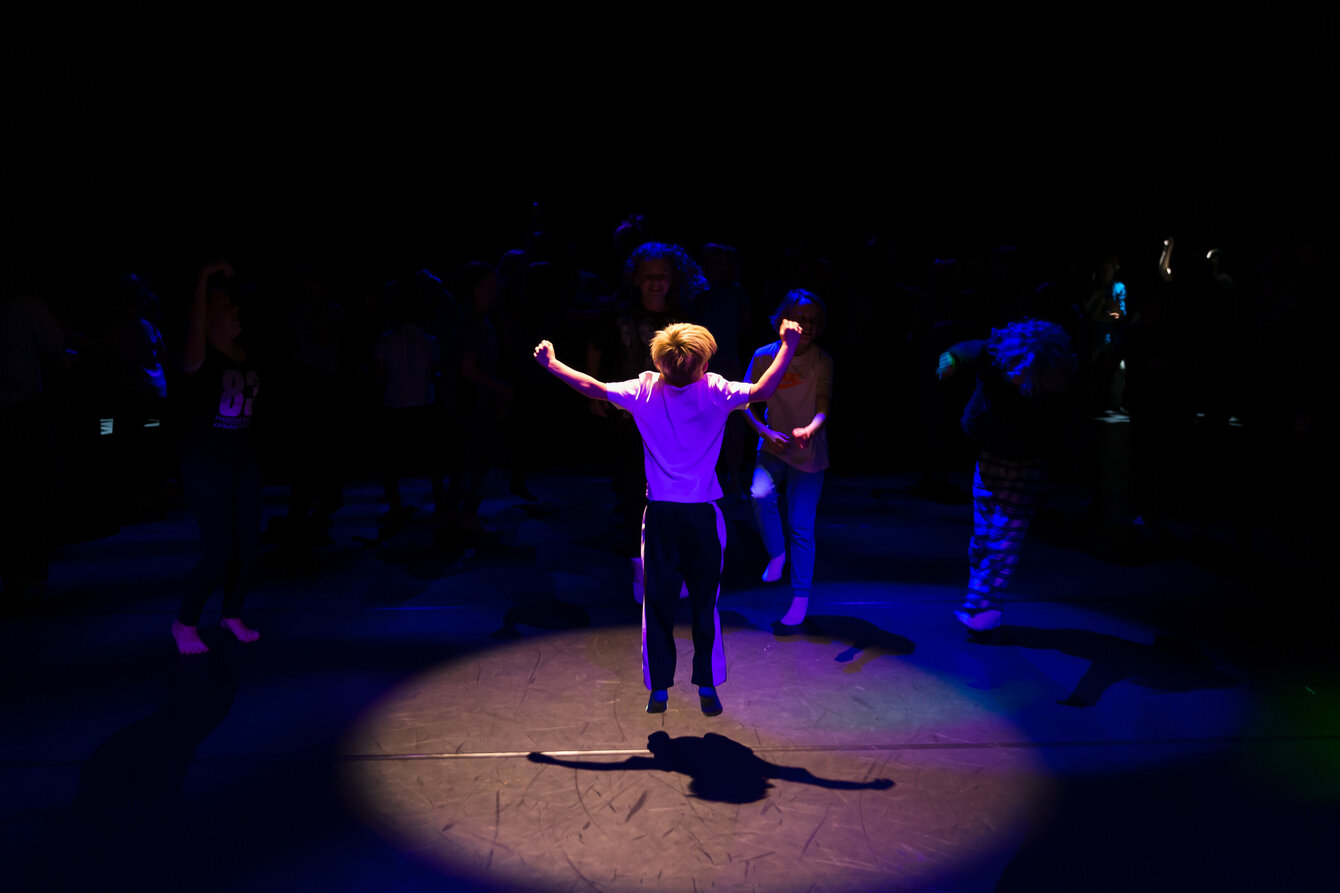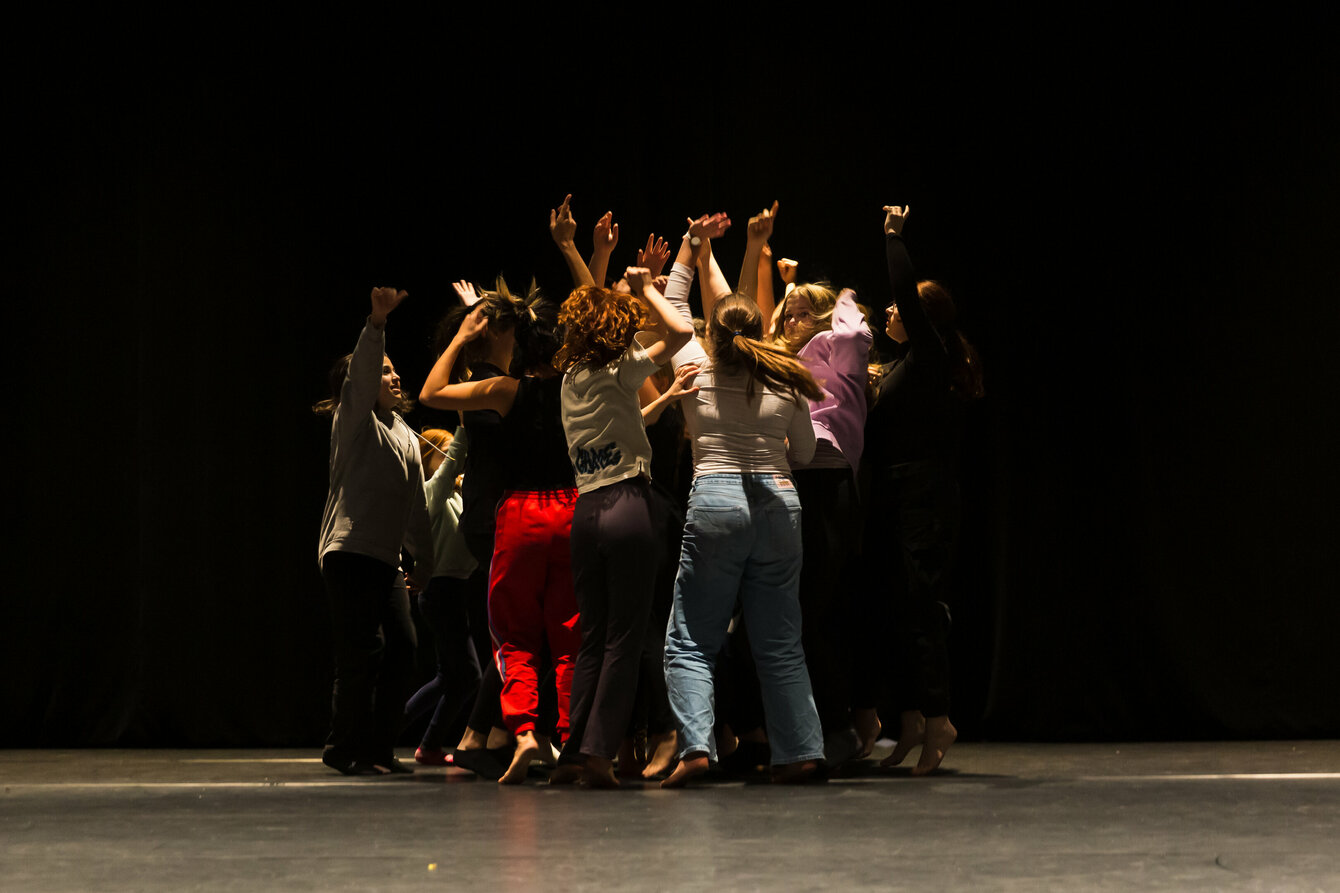 Once again this year, the nrw landesbuero tanz invites children and young people from all over North Rhine-Westphalia to experience the diversity of dance together. Collectively taking over PACT, they attend dance workshops for three days, present their own pieces on the main stage, watch a dance performance by professional choreographers, and create an interactive exhibition.
Getting to know each other and dancing together are at the heart of the young dance platform. Whether it's a school class, communal living group, dance club, sports or recreational group, inclusive dance ensemble, or the youth company of a dance school – everyone is welcome at ›DYNAMO‹. Experienced dance facilitators lead the workshops, providing inspiration for creative expression.
The stage presentations showcase a selection of shorter pieces by and with young dancers, highlighting the range of creative ideas and thematic approaches of a young generation. ›DYNAMO‹ generates energy and unleashes forces to make dance accessible to an even larger circle of children and teenagers.
Further information can be found here.
DYNAMO - Young Dance Platform NRW is a project of nrw landesbuero tanz, funded by the Ministry for Children, Youth, Family, Equality, Refugees and Integration of the State of North Rhine-Westphalia.
A project supported by PACT Zollverein within the framework of The Alliance of International Production Houses, funded by the Federal Government Commissioner for Culture and the Media.