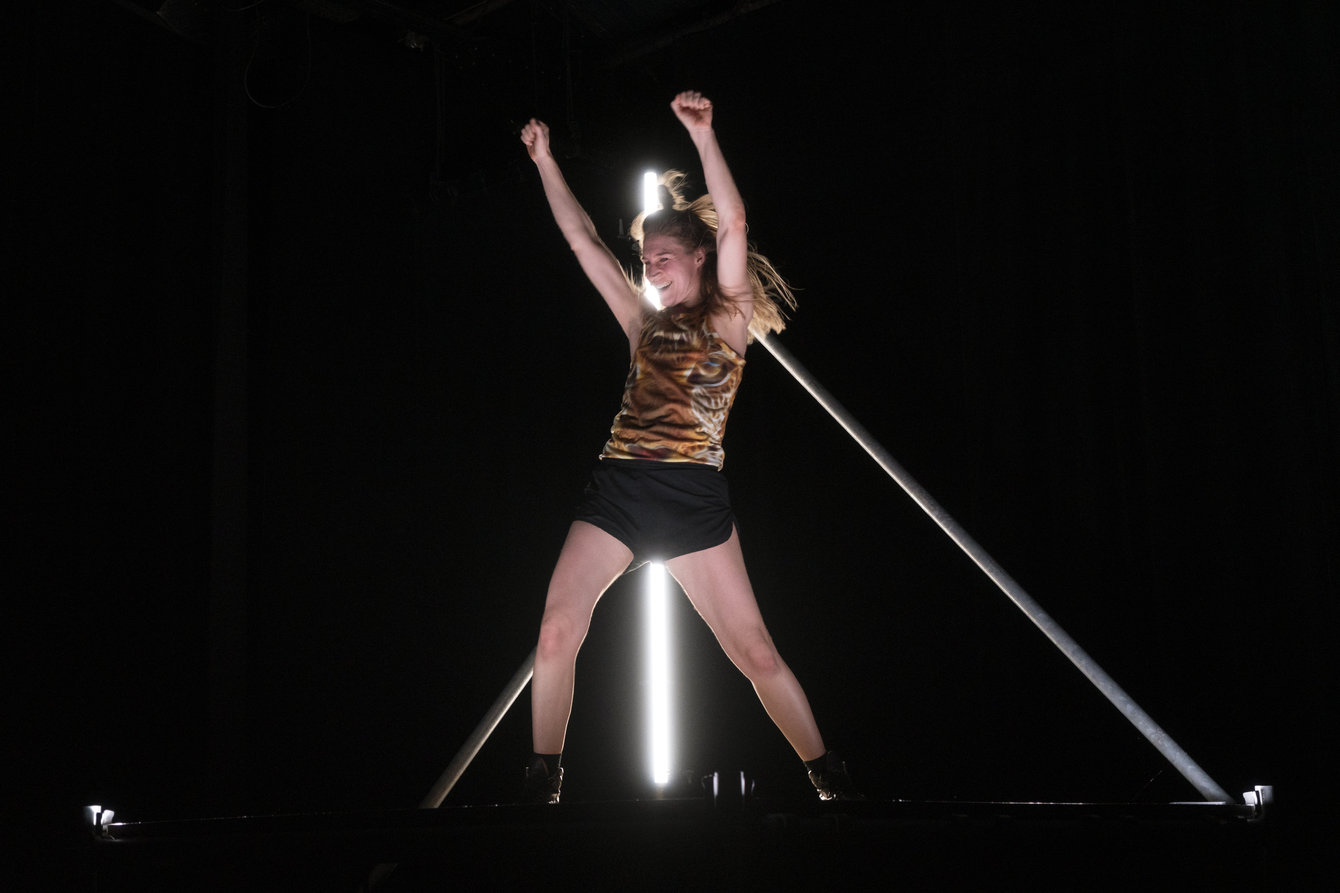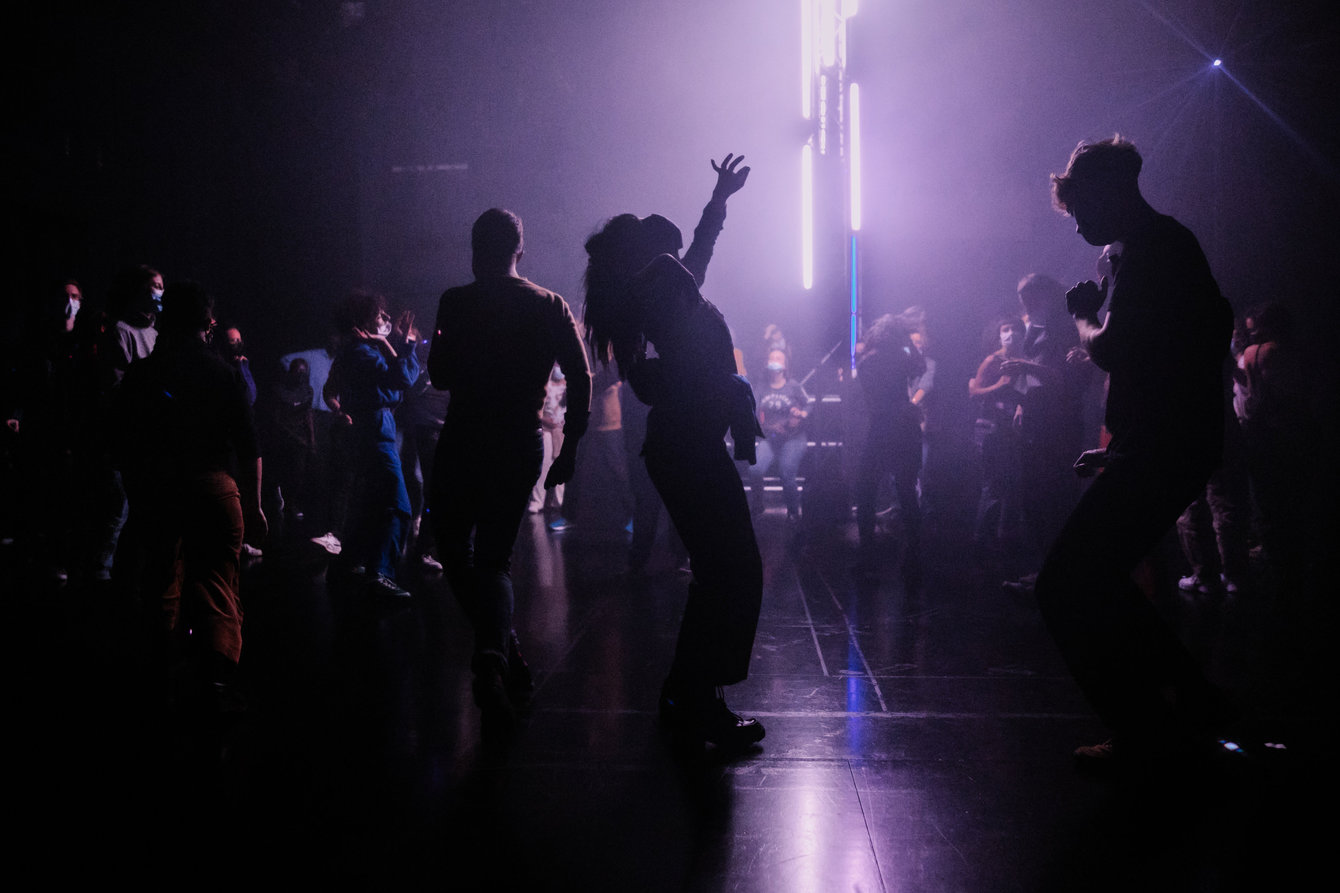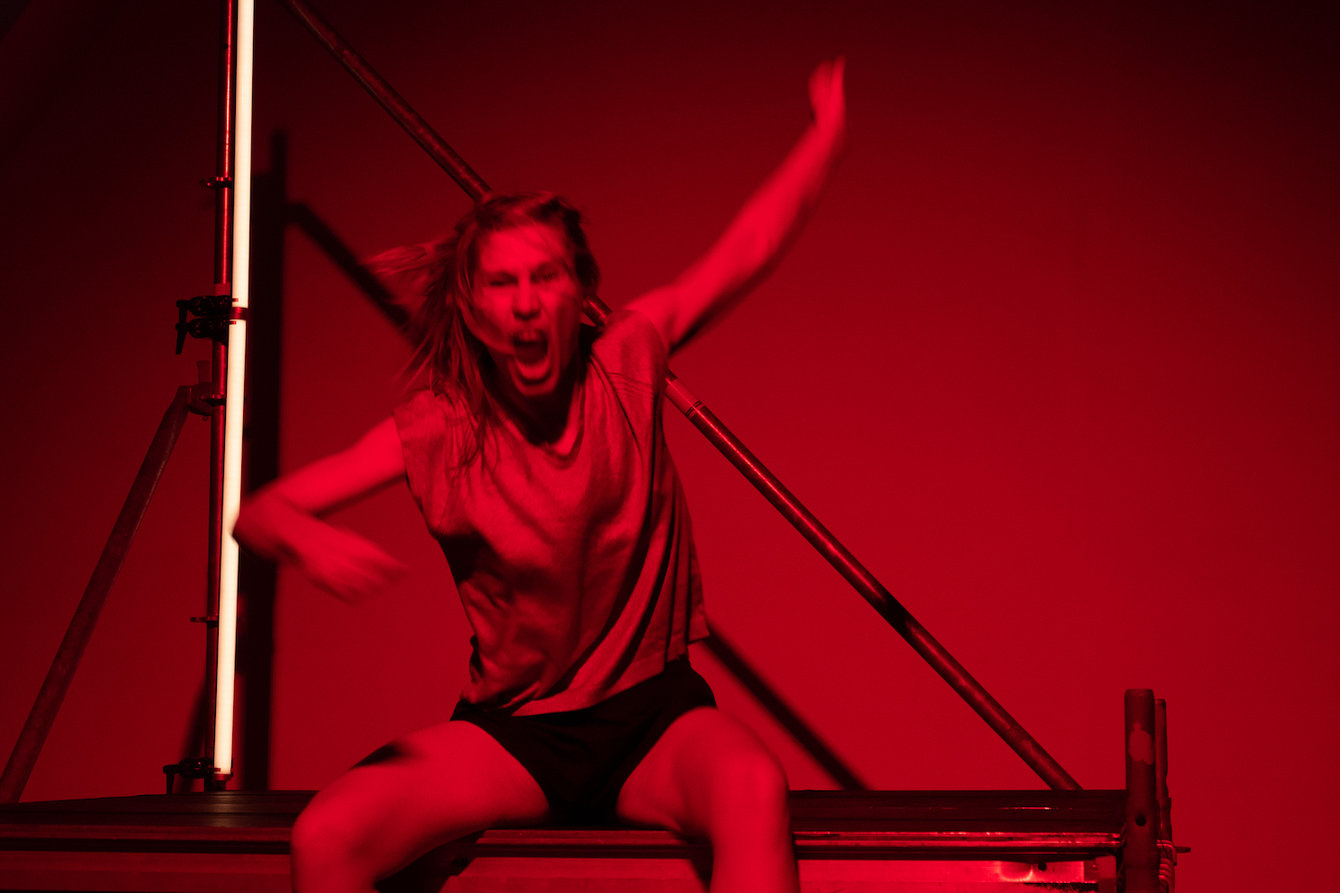 Pay as you wish
There is no seating at the performance. Please wear a FFP2 or surgical face mask throughout your visit in the building.
TICKETS
Following its frenetic world premiere here last September, Mette Ingvartsen returns to PACT with ›The Dancing Public‹
Large crowds of people moving seemingly uncontrollably in the streets have always been deemed suspect in Europe, as the history of the so-called dance ›crazes‹ from the Middle Ages to modern times shows. Behind the dangerous image of public disorder lurked a body dancing to relieve itself from the stress of epidemics, natural disaster and poverty. A body dancing in dissent. Evoking collective moments of dancing manias from the past, Mette Ingvartsen explores movement ecstasy within a social gathering. The result is a dance feast, a concert of spoken poetry, a physical frenzy to the point of complete exhaustion. What is the need we might feel for excess and movement in our bodies today? Are we ready to be high on life again?
Tonight, is for dancing 
Tonight, we'll be dancing...
As part of the festival weekend ›PACT turns 20!‹ from May 20 – 22!
Concept, Performance: Mette Ingvartsen Lighting design: Minna Tiikkainen Set design: Mette Ingvartsen & Minna Tiikkainen Musical-Arrangements: Mette Ingvartsen & Anne van de Star Costumes: Jennifer Defays Dramaturgy: Bojana Cvejić Technical direction: Hans Meijer Sound technician: Anne van de StarCompany management: Ruth Collier Production & administration: Joey Ng Music: Affkt feat. Sutja Gutierrez, Scanner, Radio Boy, LCC, VII Circle, Kangding Ray, Paula Temple, Ron Morelli, Valanx, Anne van de Star
A production of: Great Investment vzw
Supported by: the Fondation d'entreprise Hermès within the framework of the New Settings Program, Bikubenfonden.
Co-production: PACT Zollverein (Essen), Kaaitheater (Brussels), Festival d'Automne (Paris), Tanzquartier (Vienna), SPRING Performing Arts Festival (Utrecht), Kunstencentrum Vooruit (Ghent), Les Hivernalles (Avignon), Charleroi danse centre chorégraphique de Wallonie – Bruxelles, NEXT festival, Dansens Hus Oslo
With the support of: Kunstencentrum Buda (Kortrijk) Funded by: The Flemish Authorities & The Danish Arts Council
Touring
14.04.2022, Le Subs, Lyon (FR)
13.04.2022, Le Subs, Lyon (FR)
25.03.2022, Théâtre Vidy-Lausanne, Lausanne (CH)
24.03.2022, Théâtre Vidy-Lausanne, Lausanne (CH)
23.03.2022, Théâtre Vidy-Lausanne, Lausanne (CH)
22.03.2022, Théâtre Vidy-Lausanne, Lausanne (CH)
19.03.2022, Kunstencentrum Vooruit, Gent (BE)
13.02.2022, Oslo Internasjonale Teaterfestival, Dansens Hus Oslo, Black Box teater, Oslo (NO)
12.02.2022, Oslo Internasjonale Teaterfestival, Dansens Hus Oslo, Black Box teater, Oslo (NO)
11.02.2022, Oslo Internasjonale Teaterfestival, Dansens Hus Oslo, Black Box teater, Oslo (NO)
05.03.2022, CNDC, Angers (FR)
26.02.2022, Le Quartz, Brest (FR)    
12.02.2022, Les Hivernales, La Scierie, Avignon (FR)
17.12.2021, Festival d'Automne, New Settings, Atelier de Paris, Théâtre de l'Aquarium, CDCN, Paris (FR)
16.12.2021, Festival d'Automne, New Settings, Atelier de Paris, Théâtre de l'Aquarium, CDCN, Paris (FR)
15.12.2021, Festival d'Automne, New Settings, Atelier de Paris, Théâtre de l'Aquarium, CDCN, Paris (FR)
24.11.2021, NEXT festival, Théâtre de l'Oiseau-Mouche, Roubaix (FR)   
22.10.2021, Charleroi danse, Charleroi (FR)
15.10.2021, Kaaitheater, Brüssel (BE)
14.10.2021, Kaaitheater, Brüssel (BE)
13.10.2021, Kaaitheater, Brüssel (BE)
25.09.2021, PACT Zollverein, Essen (DE)
24.09.2021, PACT Zollverein, Essen (DE)