Presented by PACT Zollverein for the Ruhrtriennale

German premiere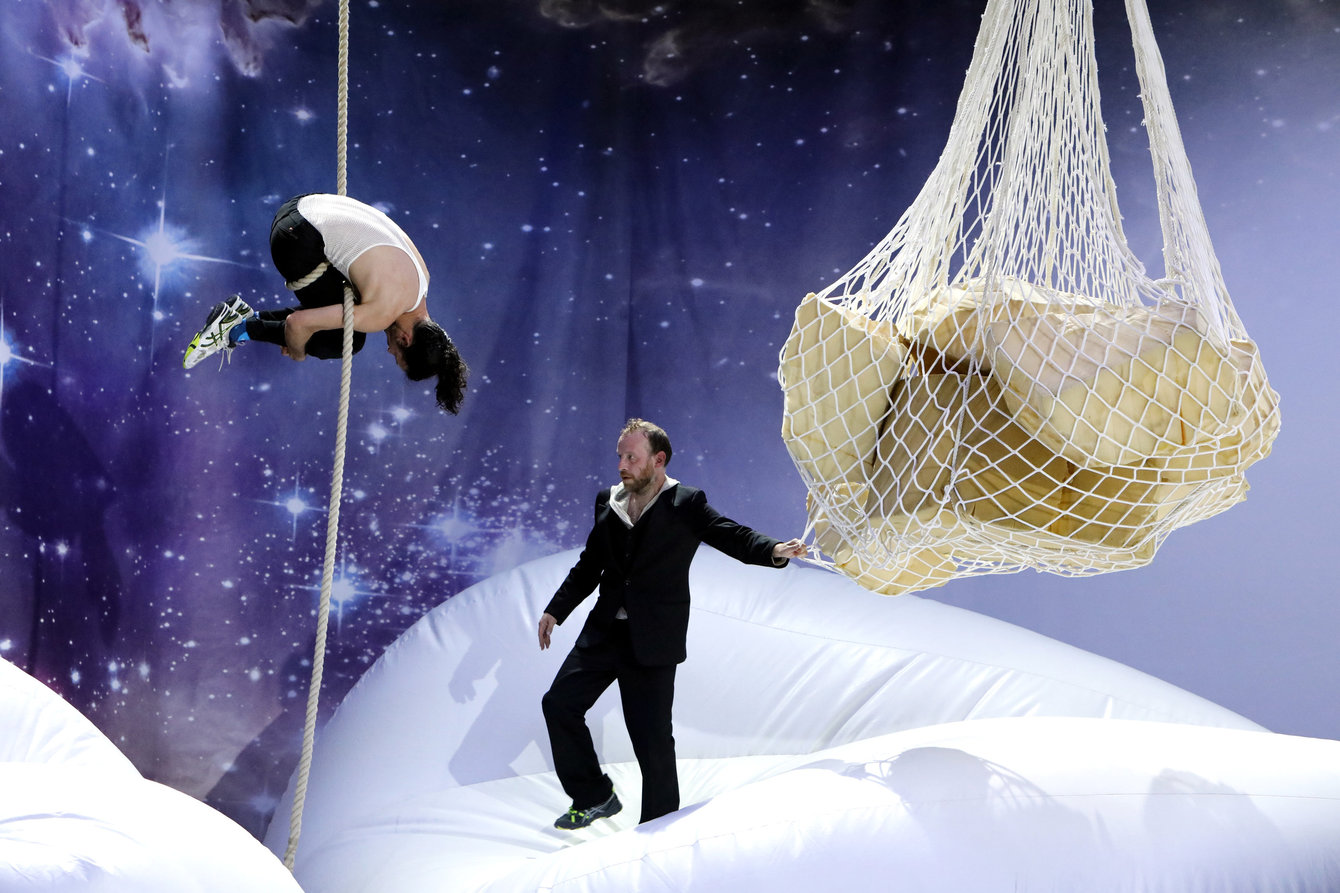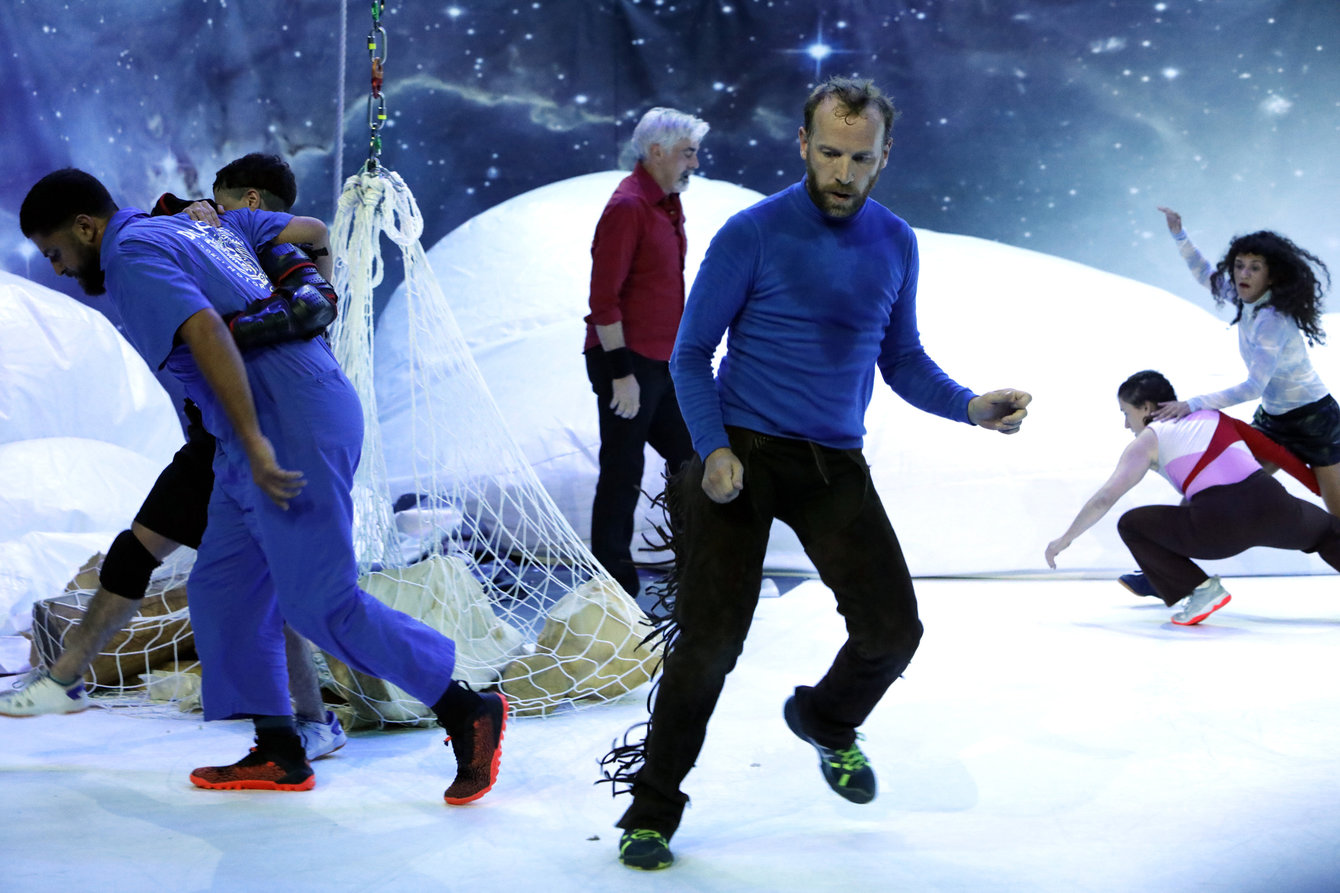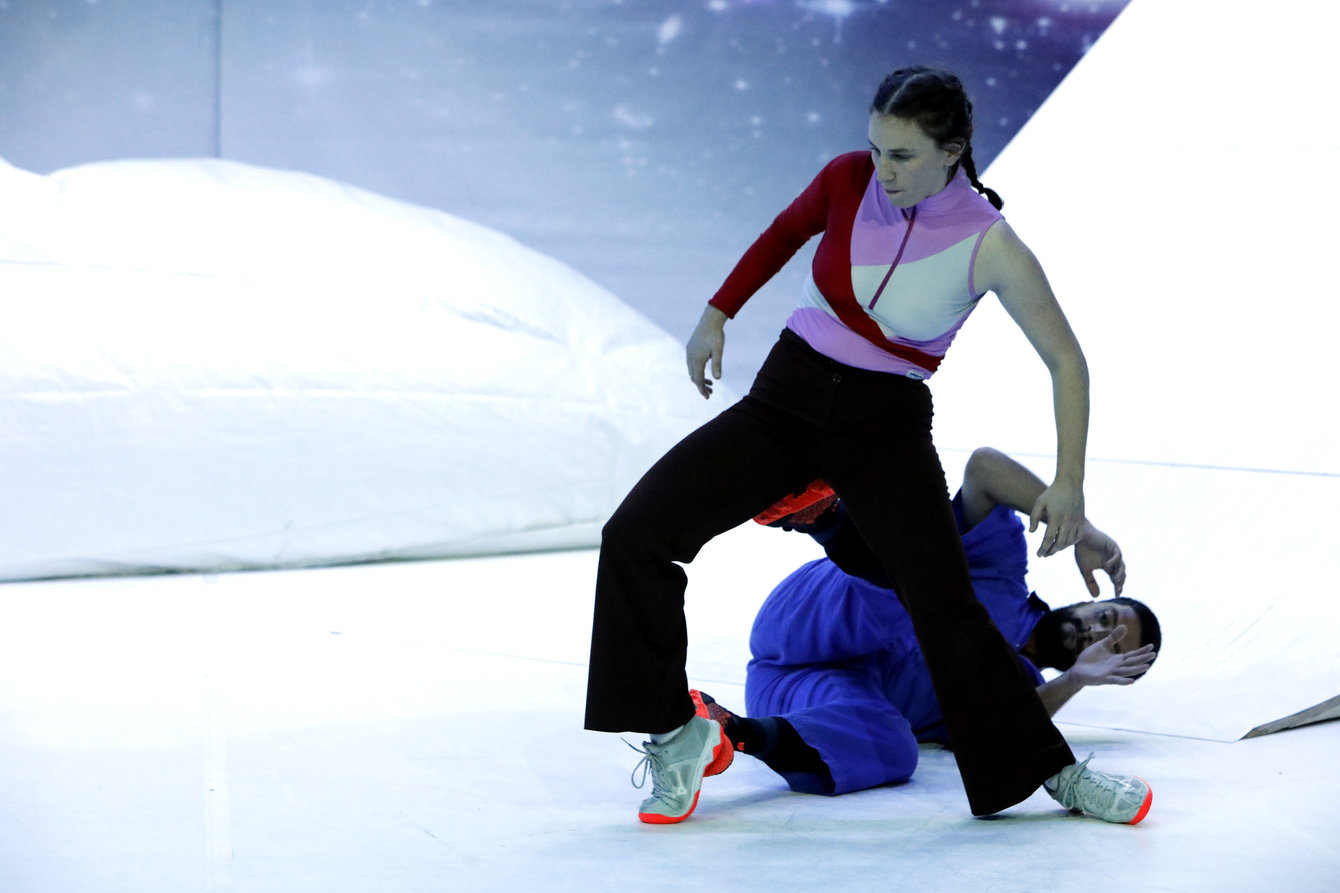 »With great compassion and a sense of humor, Stuart looks at the resilience of the little human trying to hold on in a world that is in disarray.« – Charlotte De Somviele, De Standaard, September 2021
In CASCADE, Meg Stuart and seven dancers look for ways to resist the arrow of time. Meeting in structures of rhythmic complexity, they propel their bodies and imaginations into a new temporal space, envisioning a new earth and rebalancing inevitable outcomes. 
In a game of refusal and care, disruption becomes a driving force: rushes and falls succeed one another, bodies lose their bearings, principles are repeated, interrupted and transformed. Hovering at the edge of uncertainty,the dancers wonder what kind of dream they need to give up in order to keep dreaming, what kind of body they need to acquire to keep going. CASCADE is a surrender to what we don't know about the other. Stuart collaborated with set designer and theater maker Philippe Quesne to bring this flickering, fluctuating world to life. Driven by Brendan Dougherty's sound score, performed live by two percussionists, the dancers embark on a free fall through the crumbling of time.
Talk with Meg Stuart about the cancelled show in September 2020: 
Choreography: Meg Stuart Created with and performed by: Pieter Ampe, Jayson. Batut, Mor Demer, Davis Freeman, Márcio Kerber Canabarro, Renan Martins de Oliveira, Isabela Fernandes Santana Scenography, light design: Philippe Quesne Dramaturgy: Igor Dobricic Music composition: Brendan Dougherty Live Music: Ruben Martinez, Philipp Danzeisen Costume design: Aino Laberenz Text: Tim Etchells / Damaged Goods Assistant scenography: Elodie Dauguet Assistant costumes: Patty Eggerickx Assistant creation: Ana Rocha
Production Damaged Goods, Nanterre-Amandiers (Paris), PACT Zollverein (Essen), Ruhrtriennale – Festival der Künste 2020 Supported by the Fondation d'entreprise Hermès within the framework of the New Settings Program
Co-production: December Dance (Concertgebouw und Cultuurcentrum Brügge), Festival d'Automne à Paris, HAU Hebbel am Ufer (Berlin), Perpodium (Antwerp), Théâtre Garonne – scène européenne (Toulouse), Arts Centre Vooruit (Ghent) 
CASCADE was created with the support of the Tax Shelter of the Belgian Federal Government. Meg Stuart & Damaged Goods are supported by the Government of Flanders and the Flemish Community Commission.
This guest performance is supported by the Ministry of Culture and Science of the State of North Rhine-Westphalia