AGORA 2010 / Feldstärke International
Performance

Transdisciplinary field research with a public programme
Sun 24.01.10 – Sun 31.01.10

00:59 h

–

23:59 h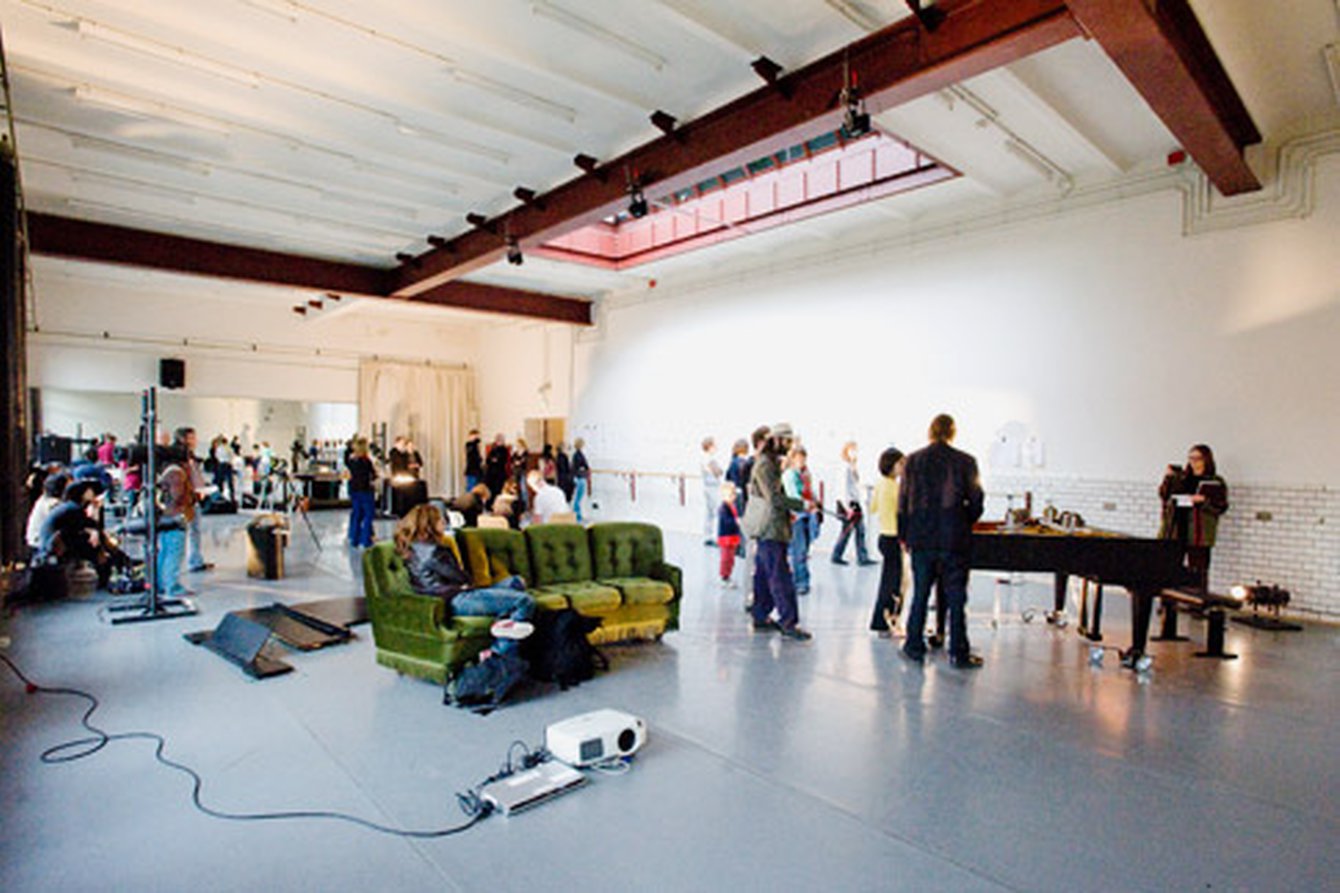 Exchange I,  PACT Zollverein (Essen)
AGORA 2010 / Feldstärke International is inviting to the Ruhr Metropolis advanced students from progressive art universities and academies (from Cologne, Berlin, Gießen, Essen, Dortmund, Paris, Los Angeles, and Istanbul) from the disciplines of performance, dance, media art, photography, painting, and sculpture. In small, interdisciplinary work groups and with social, urban, and artistic explorative questions and topics in tote, they will blaze their own trails through the region over the course of a week. Along the way, techniques and methods, form languages, and boundaries will be assessed, exchanged, tossed, and newly configured.
The sketches, actions, and field research engendered along the way will find presentation in a public programme.
Participating Educational Institutions:
Germany: Hochschule für Schauspielkunst ›Ernst Busch‹ (Berlin), University of Applied Sciences and Arts Dortmund, Folkwang University Essen, ICEM at Folkwang University Essen, Academy of Media Arts, Cologne, Justus Liebig University Gießen
France: Ecole nationale supérieure des arts décoratifs, Ecole nationale supérieure des beaux-arts, La Fémis,  Ecole nationale supérieure du paysagisme de Versailles-Marseille, Conservatoire national supérieur de musique et de danse de Lyon, Ecole supérieure du Centre national de danse contemporaine Angers
USA: CalArts, Los Angeles
Turkey: Yildiz Technical University, Istanbul Bilgi University, Mimar Sinan Fine Arts University, ITU MIAM
tanzplan essen 2010 is supported by Tanzplan Deutschland. Tanzplan Deutschland is an initiative by the German Federal Cultural Foundation. AGORA 2010 / Feldstärke International is carried out in cooperation with PACT Zollverein (Essen) and CENTQUATRE (Paris). Generous support has also been provided by the Franco-German Youth Office. In the scope of the European Capital of Culture RUHR.2010.