IMPACT16

Rift Zones - Bruchzonen
23.–27. November 2016
with:
HOOD
RYBN.ORG
FORMATIONS
IMPACT16 is an encounter with HOOD, RYBN.ORG und FORMATIONS, three expert collectives whose diversified forms of cooperation and flexible working practices transcend disciplinary boundaries. How and where do alternative realities come about both in and between different fields of knowledge? How can we productively uncover contradictory ›rift zones‹ in today's world?
What kind of frameworks for action can we cultivate? Informed by multiple perspectives and practices in the arts, politics, technology, sociology, economics and science, the contributing collectives' inquiries and strategies circumvent disciplinary limits and constraints and open up new spaces for thought and action.
The transdisciplinary symposium offers 30 participants from broad backgrounds in the arts and science, time and space for in-depth exchanges and interventions as well as experiments in both practice and thought.
IMPACT16 takes place as part of the module ›Techniken des Transfers‹ within the project framework of the Alliance of International Production Houses which enables, for the first time, special conditions of support for participants.
Supported within the framework of the Alliance of International Production Houses by the Federal Government Commissioner for Culture and the Media.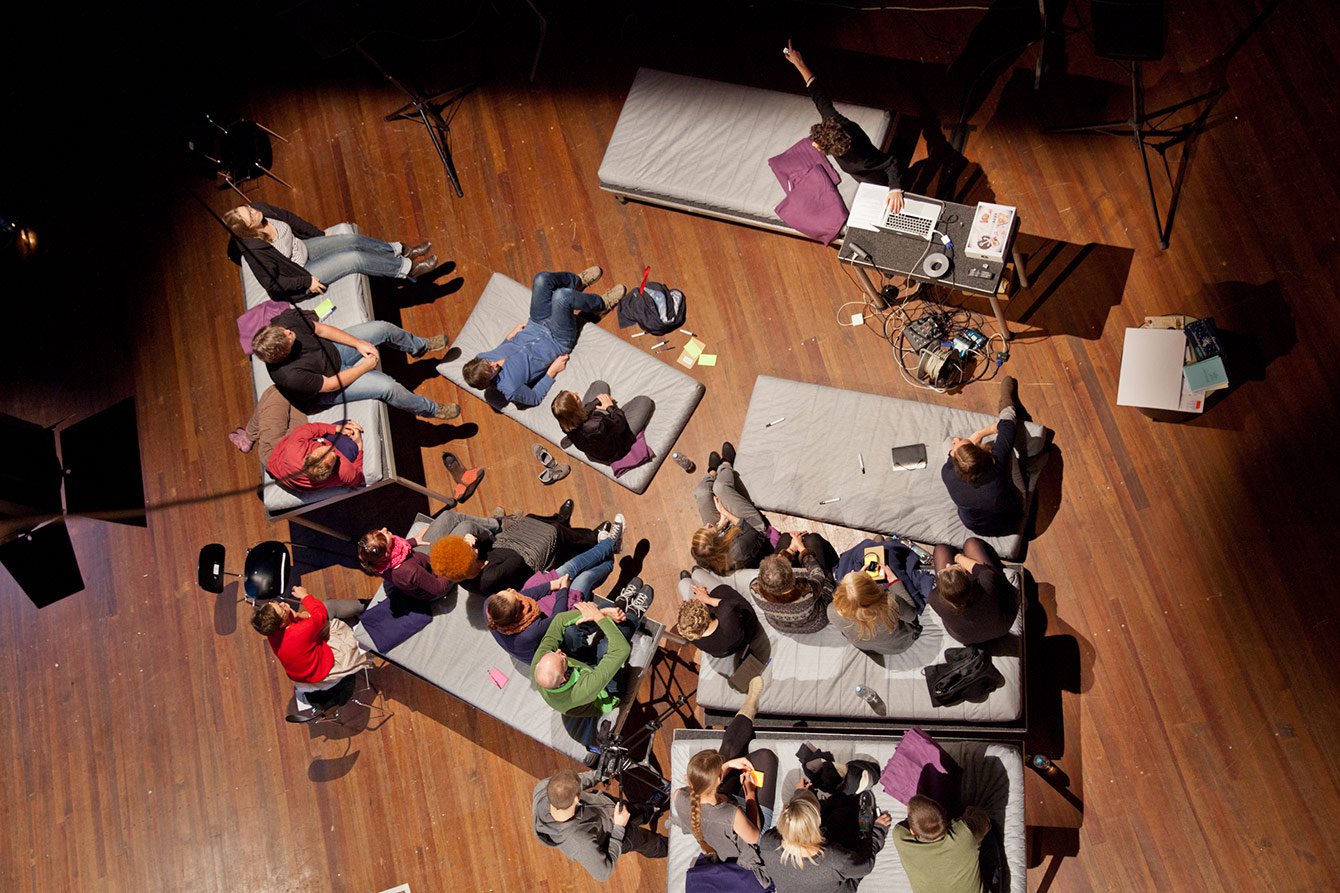 EPISODES
Symposium Episode 1
THU 24.11.16
HOOD
Comprising former performers from the Forsythe Company, the artist collective HOOD considers how contemporary art and performance can be utilized to reevaluate normative positions in the world or to initiate new practices for creating art, producing knowledge or taking social and political action. HOOD uses idea-development processes, generative practices and interrogative speculation in equal measure.
WORKSHOP
During the workshop, HOOD invites participants to take part in an experiment that examines the compatibility of individual positions with collective structures. During 20-minute slots, led in turns by the members of HOOD, a space is opened up that enables individual positions to establish connections between propositions, translate respective ideas and bring them together in collective thought. The workshop day rounds off with a collaborative action between the participants and the collective.
Symposium Episode 2
FRI 25.11.16
RYBN.ORG
Founded as a web entity with a base in Paris, RYBN.ORG is an extra-disciplinary artistic research platform that explores diverse fields such as economics, data mass analysis, subversive artificial intelligence, disrupted auto-learning, language and syntax, sensory perception and cognitive systems. Their projects look at codified systems in artistic representation as well as socio-political and physical phenomena. RYBN.ORG works have been shown in numerous contemporary art exhibitions and media art festivals and have received various awards at international competitions.
WORKSHOP
Paradoxically, dominant rational systems are based on esoteric and irrational foundations, such as divination, magic rituals, alchemy, etc. Taking advantage of this contradiction, the workshop is an invitation to the participants to conduct a speculative exercise: to work communally to develop forms, absurd machines and imaginary devices that repel rational systems to the point that their uncanniness is clearly revealed.
Symposium Episode 3
SAT 26.11.16 & SUN 27.11.16
FORMATIONS
FORMATIONS is a transversal working group led by Alex Martinis Roe and Melanie Sehgal, consisting of practitioners from varying disciplines, including the arts, philosophy, human geography, computational biology, yoga, urban design, cultural and literary studies, and political activism. The experimental set-up of this group aims at practical responses to the insufficiency of modern categories of thought and their disciplinary and institutional sedimentations.
WORKSHOP ›The Practice of Inheritance‹
In their workshop FORMATIONS – in this instance led by Deborah Haaksman, Rebekka Ladewig, Alex Martinis Roe and Melanie Sehgal – will address the question of inheritance. Every practice explicitly or implicitly positions itself in relation to its past - through its methodologies and its references, and usually these are default stories of either progress or regression. The participants are invited to analyses the given methodologies of their practices and from this starting point, to attempt to develop tools for active inheritance, in order to tell the stories that matter to us.