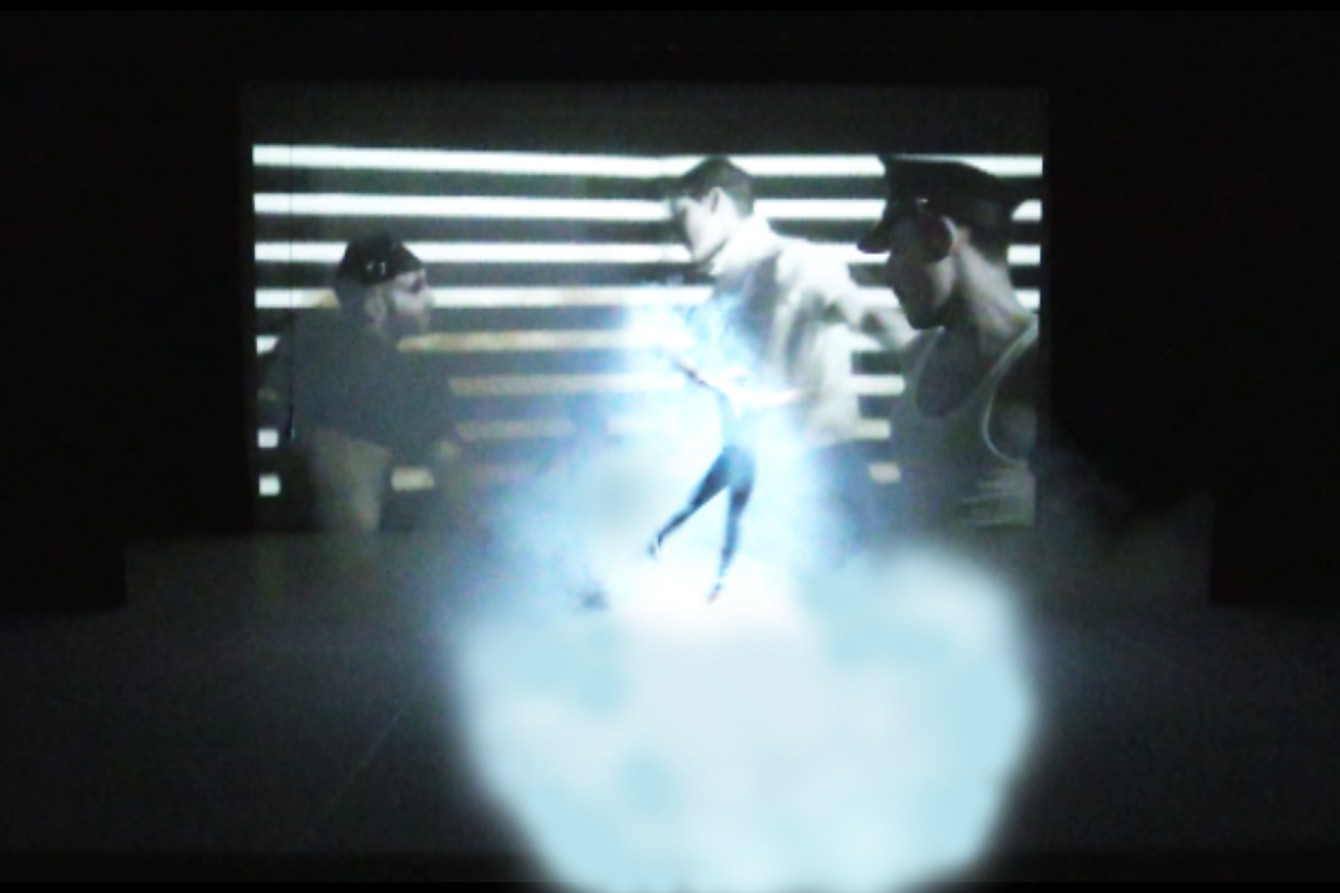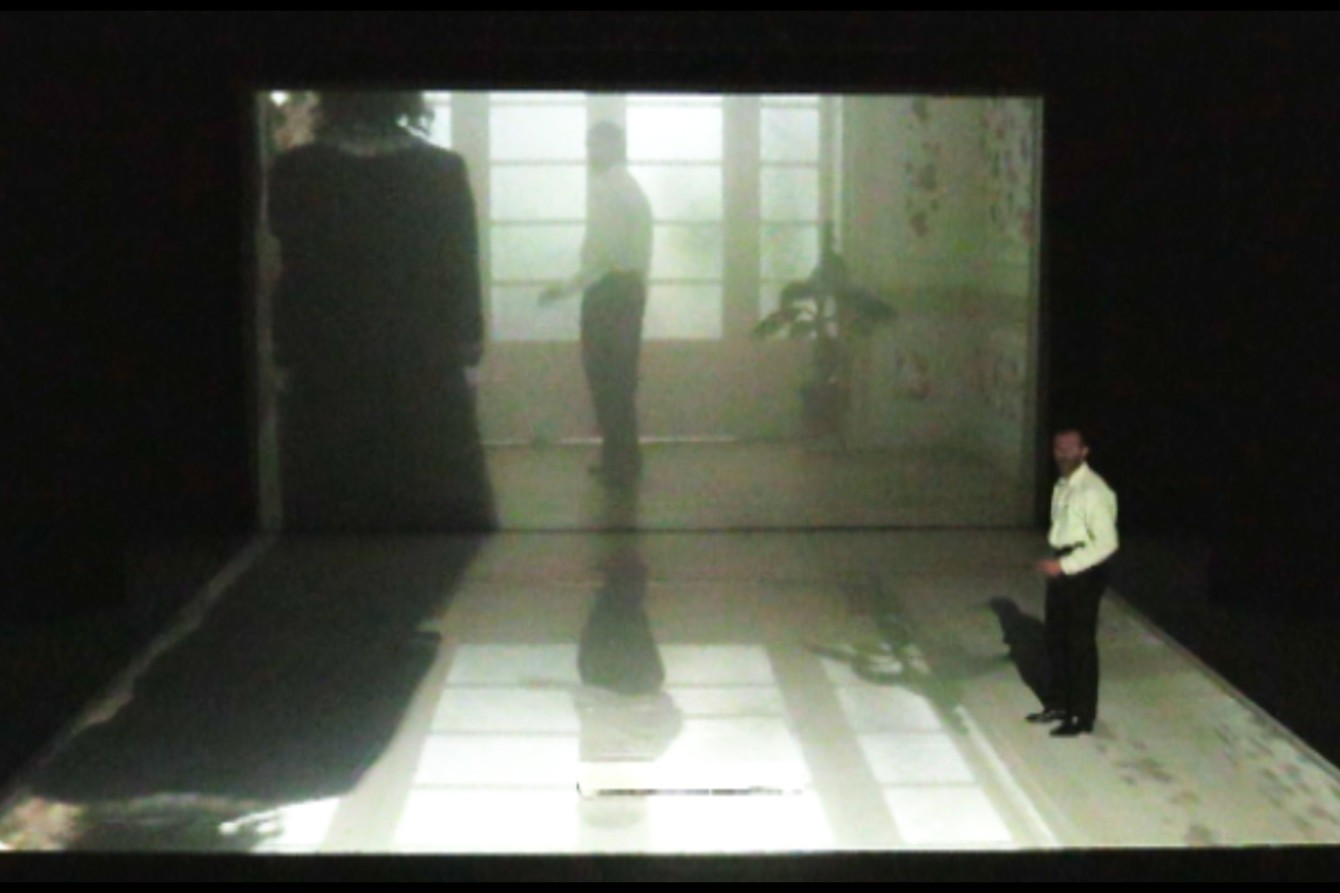 #ResidencyInsights
Choreographer, dancer and filmmaker Sidney Leoni returns for a second residency at PACT with his docu-fiction-dance-film-performance ›FLY‹; the first residency was together with composer Yoann Durant to produce and record ›FLY‹'s soundtrack and original songs, and this time he will be joined by lighting designer Anton Andersson and dancer Jaan Ulst to finalize the performance on PACT's stage.
›FLY‹ operates like a defective time machine, where time gets denied, where time periods merge with one another, where rock star Freddie Mercury gets presented to the famous ballet dancer Vaslav Nijinski, and where Leoni, serving as their lover, becomes the link in this fictitious world.
'An homage to the Arts', just as much as being 'an intimate love letter to artists of the past', ›FLY‹ is an invitation into a world of feelings, desires, transmissions, imaginary explorations and fantasies, where all get to circulate from one body to another, from one art form to another. It's an invitation to connect to one's own affective memory, where feelings are being formed, and art materializes itself.
Produced, written, choreographed, directed & edited by: Sidney Leoni
Performed live by: Sidney Leoni & special guests
Film cast: Elias Girod, Halla Ólafsdóttir, Manon Santkin, Sidney Leoni, Olivier Valkeners & Eleanor Bauer
Also featuring: Alexandra Cismondi, Andros-Zins Browne, Christina Vantzou, Christine de Smedt, Dolores Hulan, Estelle Gautier, Guillem Mont De Palol, Jaime Llopis, Mette Ingvartsen & Zoë Poluch
Original music and songs: Yoann Durant & Sidney Leoni
Lighting design for live performance: Anton Andersson
Cinematography: Artur Castro Freire
1st assistant camera: Félix Moy
2nd camera unit: Hoang-Son Doan
1st assistant camera 2nd unit: Alexandre Cabanne
Sound engineers: Alban Cayrol, Hélène Clerc-Denizot, Aymeric de Palol & Aïda Merghoub
Production assistants: Estelle Gautier & Amandine Bigot
Costume design: Rachel Lesteven & Sidney Leoni & Marie Davin
Costume assistants: Jennifer Defays, Leila Bouzalmad & Quentin Levionnois
Makeup: Valko
Hair design: Mathilde Wallez Stevenson & Sidney Leoni
Set design: Sidney Leoni & René Leoni
Coproductions: Weld (Stockholm), Kunstencentrum Buda (Kortrijk) and the national choreographic center of Caen (French Ministry of Culture and Communication)
Project created in residence at Inkonst (Malmö), Dansehallerne (Copenhagen), Kunstencentrum Buda (Kortrijk), PACT Zollverein (Essen), Kunstencentrum STUK (Leuven), National Choreographic Center of Caen, Weld, & Howest - 'The level' / Campus for Digital Arts and Entertainment (Kortrijk)
Administration: The Artist Cooperative Interim Kultur (Stockholm)
With the financial support of the Swedish Arts Council, the City of Stockholm, the Swedish Arts Department, the French Institute in Sweden, and the Arts Promotion Center Finland