Abstrakte Architektur
Wiebke Meischner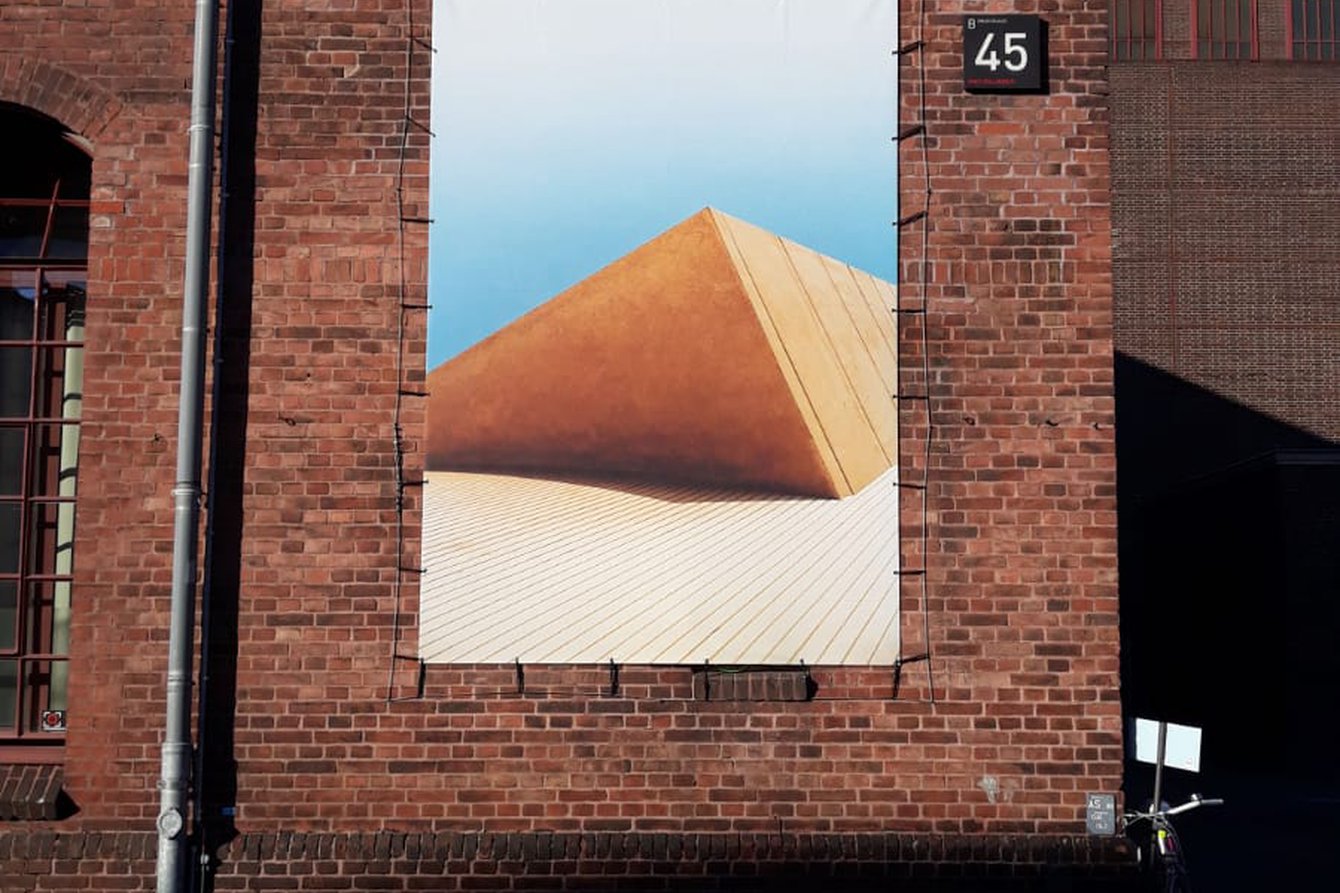 Some of the geometric shapes in ›Abstrakte Architektur‹ (2019) call to mind a spaceship that has landed in a lonely desert. Building facades and elements have been photographed in such a way as to create monumental appearances that move between reality and sculpture. The reduction of references to scale blurs the boundaries to reality and viewers are invited to form their own associations. This effect is intensified by the large-format prints (95 × 140 cm), which emphasize the grain of the analogue medium and generate a flowing transition of material qualities.
The work was available during ATELIER No. 64 from Nov 20 - 22, 2020.
After earning a degree in psychology, Wiebke Meischner studied photography at the Folkwang Universität der Künste., where she explored her various thematic and visual interests in multiple media. Her works have been featured in several solo and group exhibitions. She was awarded a stipend by the Künstlerförderung des Cusanuswerks in 2020.