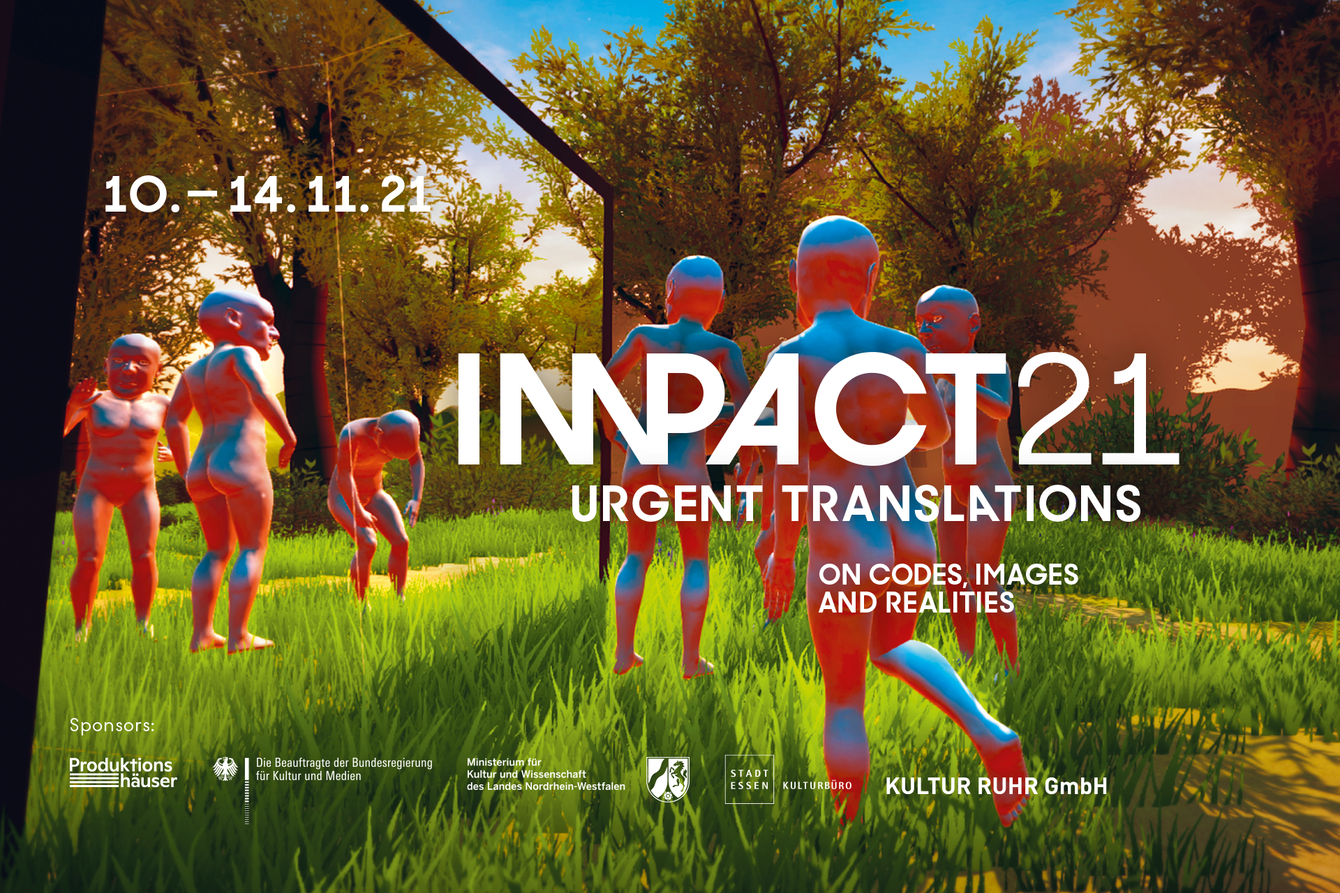 IMPACT21 – URGENT TRANSLATIONS
On Codes, Images and Realities

Symposium, workshops and exhibition with Birgit Schneider, Arne Vogelgesang and JUNCTIONS21
The invited expert contributors to Urgent Translations examine influential visual media processes and dynamic cultural techniques and how these effect on climate politics, future concepts and political radicalization. What kind of translations and research methods should be considered? Can other options for action be devised from artistic working methods? Which competencies need to be bundled?
IMPACT21 sees itself as an interface for exchanging ideas about effective possible forms of intervention in the face of global challenges.
As part of the JUNCTIONS21 research programme, 20 artists working in transdisciplinary teams have been exploring the interactions between activism, digitality, and ecology. 
Programme | Online-Lectures & Exhibition
Gallery