PACT Café
Get together for families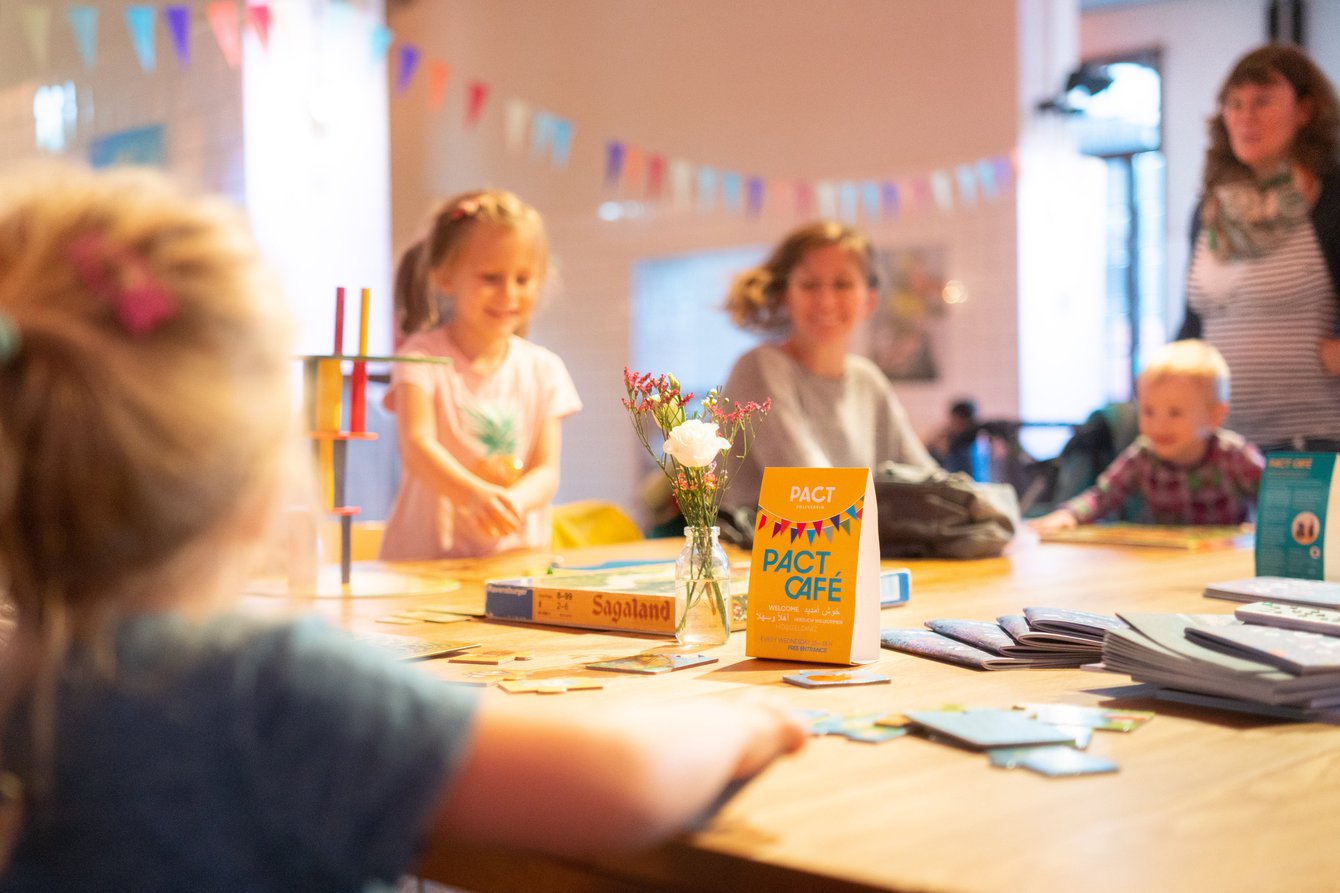 Due to the current pandemic situation, the PACT Café can unfortunately not take place for the time being.
Made possible with the support of the children's and family center BLAUER ELEFANT Zollverein, the ›PACT Café‹ is a friendly informal community space for conversation and exchange as well as a wonderful free playground for families and children of all ages. There's complementary tea and coffee for the grown-ups and a play corner generously equipped with wooden toys, books, board games and handicraft materials for children of all ages.
2G rule: Visitors to the PACT Café (over the age of 16) must present either a proof of vaccination or recovery. We also recommend and provide lollipop tests for children under school-age.
As the number of participants is limited, please register two days in advance (stating how many adults and children attending) by emailing to: cafe@pact-zollverein.de
In Kooperation mit Kinder- und Familienzentrum BLAUER ELEFANT Zollverein