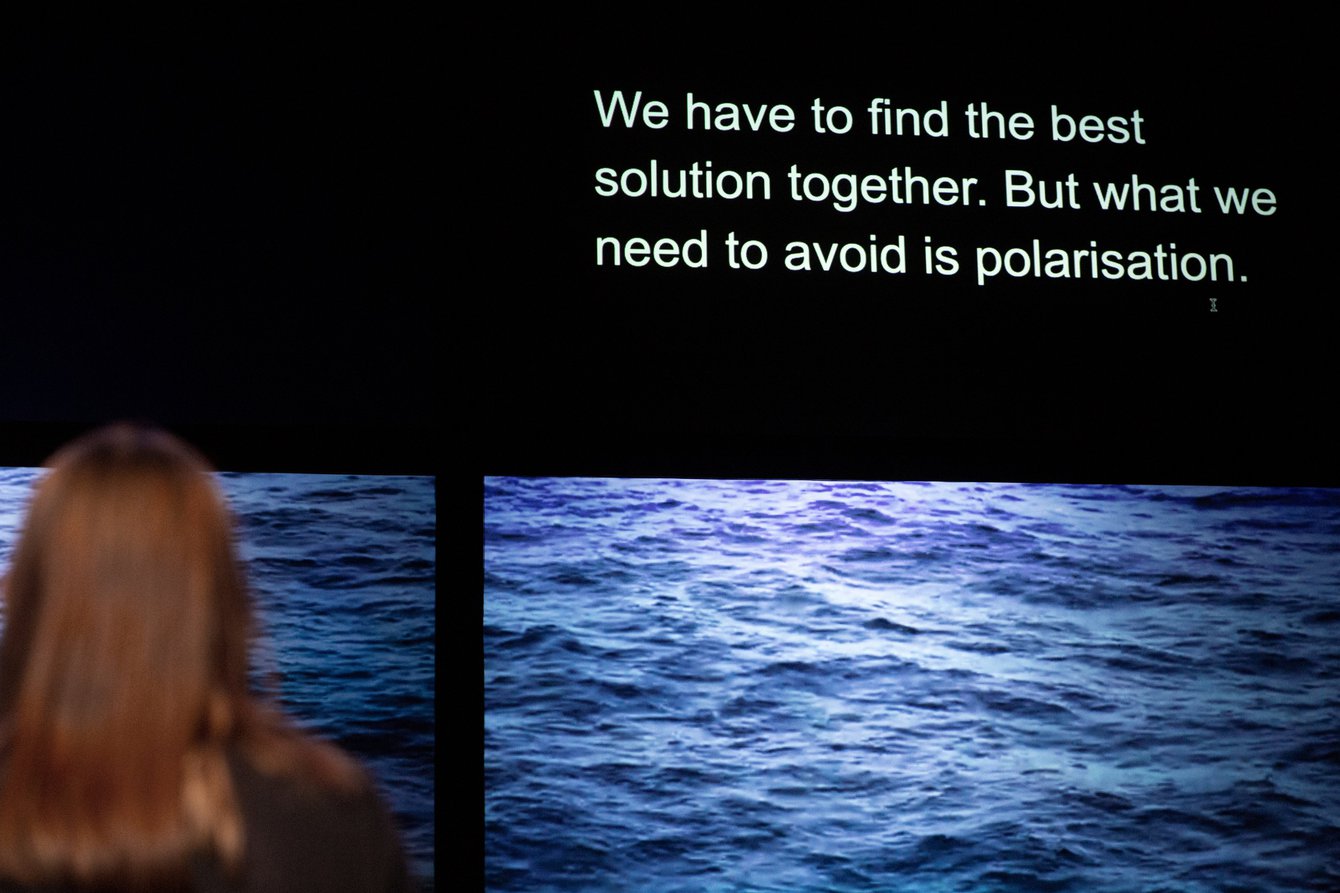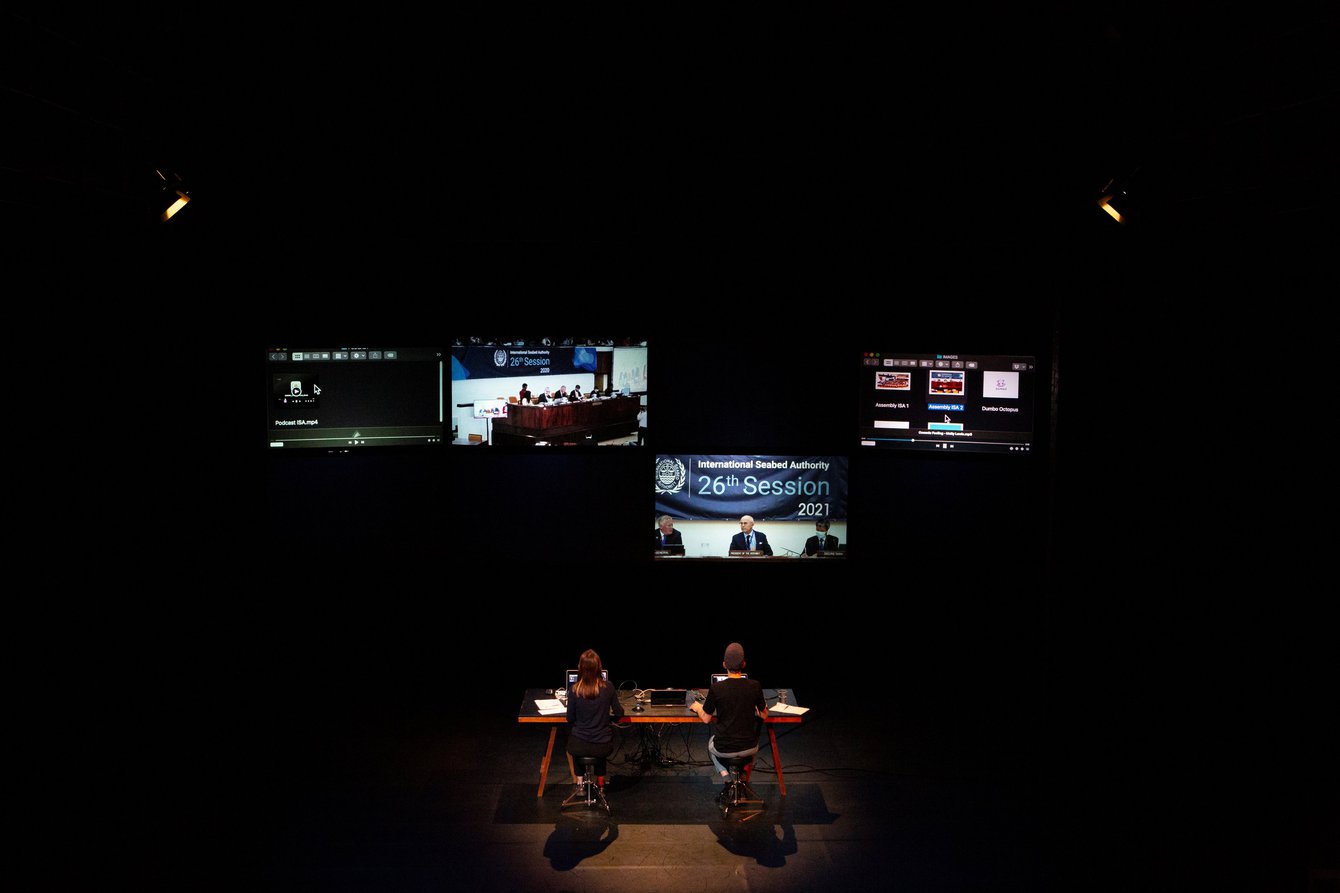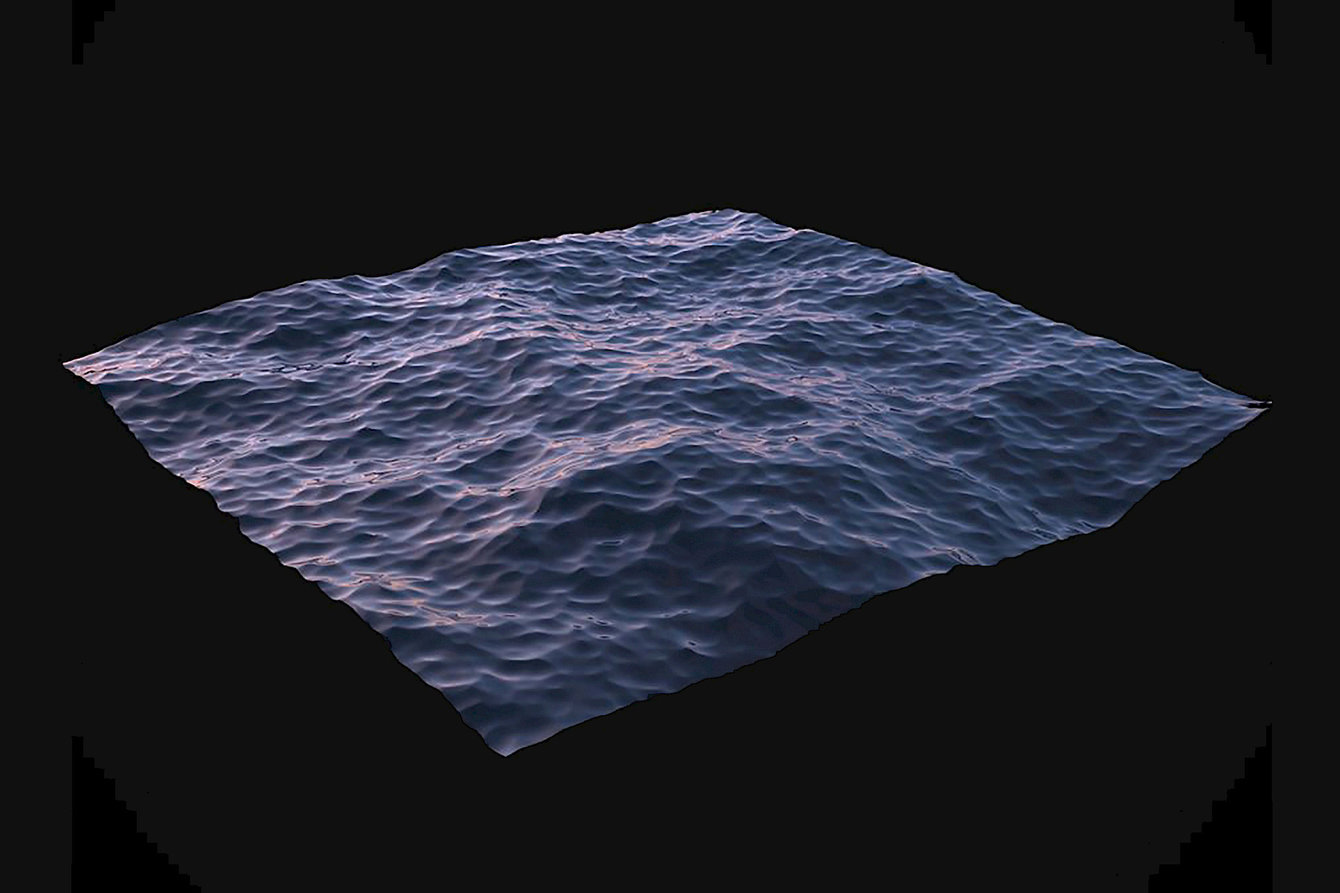 In English language.
After show talk with Silke Huysmans & Hannes Dereere
Tickets
As minable resources like coal, rare earth elements or gold are limited, companies are now focusing more and more on the seabed. Following their exploration of the consequences of resource extraction in performances such as ›Pleasant Island‹ (2019 at PACT), Silke Huysmans and Hannes Dereere now turn their attention to the industry of deep-sea mining. With resources on land becoming increasingly scarce and overexploited, mining companies are looking towards the ocean. In the Spring of 2021, three ships gather on a remote patch of the Pacific Ocean. One of them belongs to the Belgian dredging company Deme-Gsr. Four kilometres below the sea surface, their mining robot is scraping the seabed in search of metals. On another ship, an international team of marine biologists and geologists is closely monitoring the operation. A third ship completes the fleet: on board of the infamous Rainbow Warrior, Greenpeace activists protest against this potential future industry.
Each of the ships represents one pillar of the public debate: industry, science and activism. Through a series of interviews and conversations ›Out of the Blue‹ attempts to capture a potentially pivotal moment in the history of the earth. How much deeper can mining companies dig, and what are we as humankind actually digging towards?
»Their approach is both documentary and spectacular, through a dramaturgy that is chiselled, ambitious, rigorous and very humble.« – La Libre (Belgium)
With and by: Silke Huysmans & Hannes Dereere, Dramaturgie: Dries Douibi, Sound: Lieven Dousselaere, Technics: Korneel Coessens, Piet Depoortere, Koen Goossens & Babette Poncelet
Produced by: CAMPO, Co-produced by: production Bunker (Ljubljana), De Brakke Grond (Amsterdam), Noorderzon - Festival of Performing Arts and Society (Groningen), Zürcher Theater Spektakel (Zürich), Beursschouwburg & Kunstenfestivaldesarts (Brussels), PACT Zollverein (Essen), Théâtre de la Ville (Paris) & Festival d'Automne à Paris (Paris) residencies Kunstenwerkplaats, Pilar, Bara142 (Toestand), De Grote Post, 30CC, GC De Markten & GC Felix Sohie
Special thanks to: John Childs, Henko De Stigter, Patricia Esquete, Iason-Zois Gazis, Jolien Goossens, Matthias Haeckel, An Lambrechts, Ted Nordhaus, Maureen Penjueli, Surabhi Ranganathan, Duygu Sevilgen, Joey Tau, Saskia Van Aalst, Kris Van Nijen, Vincent Van Quickenborne & Annemiek Vink und allen Gesprächspartner:innen und Helfer:innen bei den Übersetzungen.