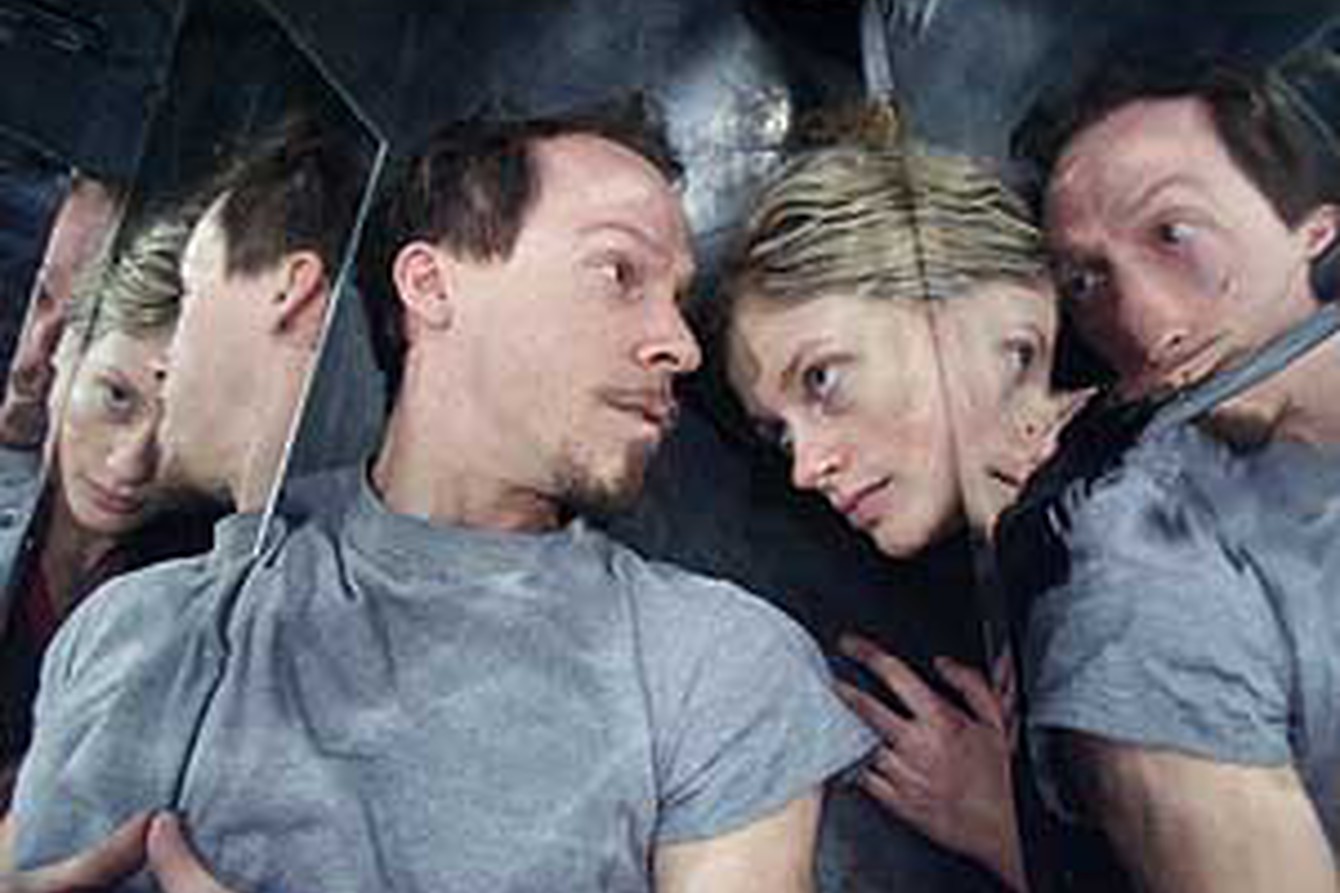 Created in part during a residency at PACT Zollverein last year, Double Story comprises two dynamic duets performed to live original music by Diane Labrosse. Both duets, The Bouncy Woman Piece, choreographed by Richard Siegal and Man Asunder by Crystal Pite, showcase the complementary dark wit, dramatic choreography, and vibrantly theatrical visual sensibilities of their creators.
www.russellmaliphantcompany.co.uk
The Bouncy Woman Piece
Choreography: Richard Siegal
Light design: Chloe Brown, Richard Siegal
Performer: Crystal Pite, Richard Siegal
Composition and Music: Diane Labrosse
The Bouncy Women Piece was commissioned by Dance Thea- ter Workshop's First Light Grant and co-produced by Ballet Frankfurt with assistance from Dancenow/NYC/Silo Project.
Man Asunder

Choreography: Crystal Pite

Light design: Jonathan Ryder und Crystal Pite

Performer: Crystal Pite, Richard Siegal

Composition and Music: Diane Labrosse

Man Asunder is co-produced with the National Arts Centre and PACT Zollverein / Choreographisches Zentrum NRW (Essen), and benefited from a creative residency at the Yukon Arts Centre.
The Bakery is a fully autonomous, virtual, performing arts organization conceived of by Richard Siegal and inaugurated in 2002, www.thebakery.org. Kidd Pivot gratefully acknowledges the support of The Canada Council for the Arts, Foreign Affairs Canada, Canadian Heritage through the Trade Routes Program, the Province of British Columbia through the British Columbia Arts Council and the Gaming Policy and Enforcement Branch, the City of Vancouver, and The Hamber Foundation. Kidd Pivot also would like to thank John Carter and the Shadbolt Centre for the Arts, and Miles Muir at the Vancouver Civic Theatres for their support.
The performances at PACT Zollverein / Choreographisches Zentrum NRW are supported by the Canadian Embassy in Berlin