Performance

Portraits of affinities in animal metaphors / Performance in English French and German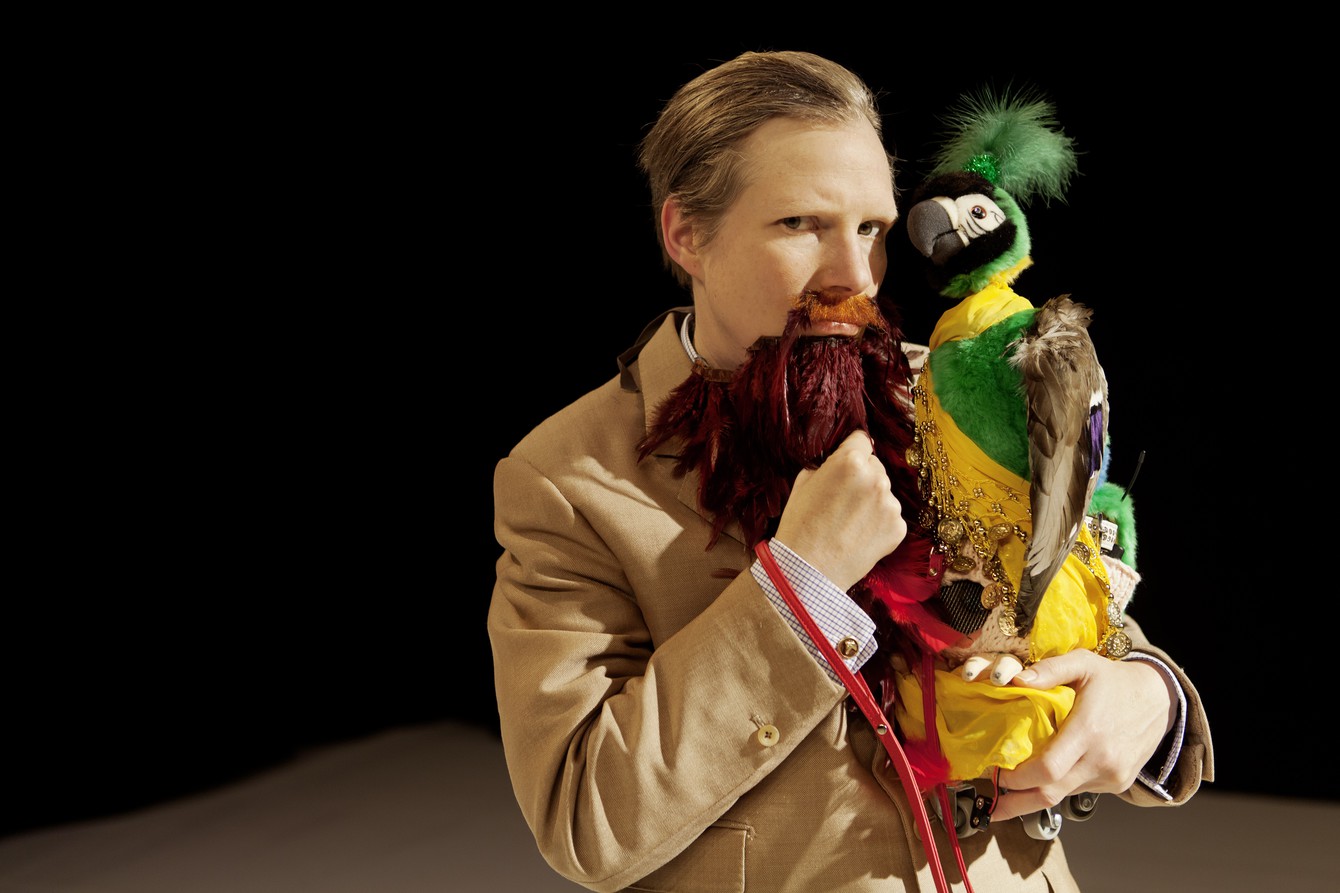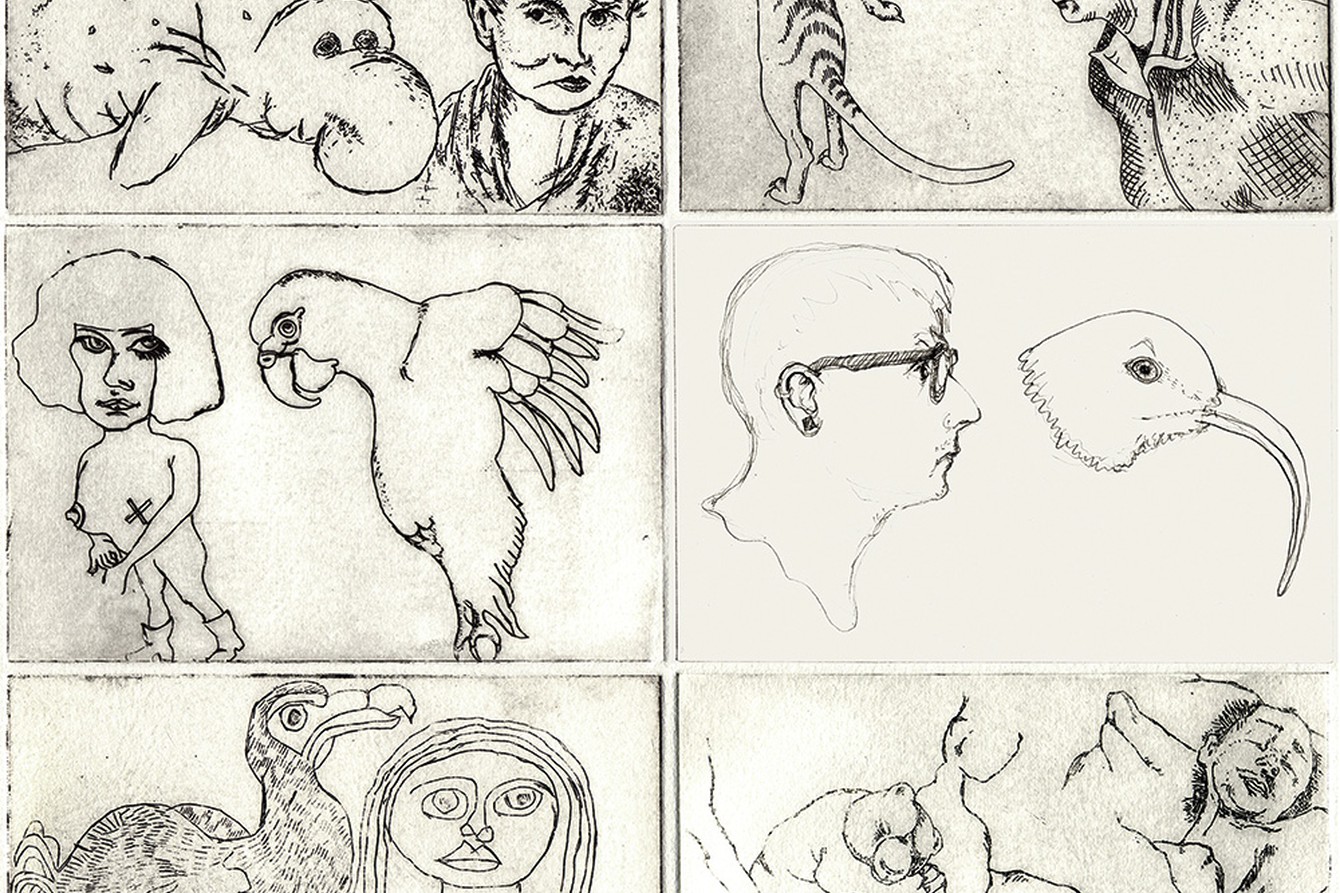 Following the example of her internationally acclaimed solo ›LAUGH‹, presented at PACT in 2011, choreographer and performer Antonia Baehr has again invited friends to write compositions for her. This time for ›Abecedarium Bestiarium‹ she proposed they write short pieces for an ABC of extinct animals: D for dodo, T for the Tasmanian tiger… Each author was asked for a score singling out their affinity with an extinct animal of their choice while reflecting metaphorically on their friendship with the choreographer. Drawing on her contributors' different modes of expression, Baehr presents a wondrous selection of miniatures in heterogeneous styles and moods incorporating text, sound, movement and film.
Concept, production, performance: Antonia Baehr
Co-production: Kunstenfestivaldesarts (Brussels), Hebbel am Ufer (Berlin), steirischer herbst (Graz), Les Subsistances (Lyon), PACT Zollverein (Essen), Centre chorégraphique national de Montpellier Languedoc Roussillon – in the framework of the project Jardin d'Europe, with support of the European Commission and domaines (Montpellier), Tanzquartier (Vienna)
With compositions by: Frédéric Bigot (electronicat), Pauline Boudry, Valérie Castan, Lucile Desamory, Vinciane Despret, Sabine Ercklentz, Dodo Heidenreich, Christian Kesten, Keren Ida Nathan (Ida Wilde), Andrea Neumann, Stefan Pente, Isabell Spengler, Steffi Weismann, William Wheeler
Artistic collaboration: Valérie Castan
Lighting: Sylvie Garot
Sound: Manuel Coursin & Eric Yvelin
Sound director: Carola Caggiano
Light director: Luc Jenny
Production management: Alexandra Wellensiek
Thanks to: Beursschouwburg (Brussels)
Supported by: NXTSTP funded by the Culture Programme of the European Union
Made possible by: NATIONALE PERFORMANCE NETZ (NPN)
This event takes place as part of the network project DÉPARTS and is supported by the European Union's program ›Culture‹.
www.make-up-productions.net
Touring
28.04.2021, (selection), MACBA Museu d'Art Contemporani de Barcelona, Barcelona (SP)
08.07.2020, (selection in a visual installation by Nadia Lauro), Festival de la Cité, Lausanne (CH) (posponed)
07.07.2020, (selection in a visual installation by Nadia Lauro), Festival de la Cité, Lausanne (CH) (posponed)
23.05.2020, (selection), MACBA Museu d'Art Contemporani de Barcelona, Barcelona (SP) (posponed)
28.02.2020, ADC Association pour la Danse Contemporaine, Genf (CH)
27.02.2020, ADC Association pour la Danse Contemporaine, Genf (CH)
26.02.2020, ADC Association pour la Danse Contemporaine, Genf (CH)
11.12.2018, (selection), Goethe Institute, Kairo (EG)
23.08.2018, La Chapelle, Montreal (CA)
22.08.2018, La Chapelle, Montreal (CA)
09.06.2016, Blitz International Performance Festival, Rovinj (RO)
11.06.2016, Mapa Teatro Sur, Bogotá (CO)
10.06.2016, Mapa Teatro Sur, Bogotá (CO)
23.01.2016, Arsenal, Metz (FR)
22.01.2016, Arsenal, Metz (FR)
10.10.2015, Schwankhalle, Bremen (DE)
09.10.2015, Schwankhalle, Bremen (DE)
19.09.2015, Zamek Center of Culture, Posen (PL)
09.06.2015, Latitudes Contemporaines, Lille (FR)
13.05.2015, 19. Internationales Figurentheater-Festival, Erlangen (DE)
26.04.2015, Fondation Serralves, Porto (PT)
19.11.2014, Works at Work: solo works, Dansehallerne, Kopenhagen (DK)
25.10.2014, Künstlerhaus Mousonturm, Frankfurt (DE)
24.10.2014, Künstlerhaus Mousonturm, Frankfurt (DE)
07.09.2014, Internationales Theaterfestival Basel, Roxy, Basel (CH)
06.09.2014, Internationales Theaterfestival Basel, Roxy, Basel (CH)
23.08.2014,  far° festival des arts vivants, Nyon (CH)
22.08.2014,  far° festival des arts vivants, Nyon (CH)
02.03.2014, Tanzplattform Germany 2014, Kampnagel, Hamburg (DE)
01.03.2014, Tanzplattform Germany 2014, Kampnagel, Hamburg (DE)
25.01.2014, Tanzquartier, Wien (AT)
24.01.2014, Tanzquartier, Wien (AT)
30.11.2013, PACT Zollverein, Essen (DE)
29.11.2013, PACT Zollverein, Essen (DE)
19.11.2013, Project Arts Center, Dublin (IR)
18.11.2013, Project Arts Center, Dublin (IR)
29.09.2013,  Dom im Berg, Steirischer Herbst, Graz (AT)
28.09.2013,  Dom im Berg, Steirischer Herbst, Graz (AT)
27.09.2013,  Dom im Berg, Steirischer Herbst, Graz (AT)
27.08.2013,  Teater NO99, Tallinn (EE)
14.06.2013, Kampnagel, Hamburg (DE)
13.06.2013, Kampnagel, Hamburg (DE)
12.06.2013, Kampnagel, Hamburg (DE)
06.05.2013, Kunstenfestivaldesarts, Beursschouwburg, Brüssel (BE)
05.05.2013, Kunstenfestivaldesarts, Beursschouwburg, Brüssel (BE)
04.05.2013, Kunstenfestivaldesarts, Beursschouwburg, Brüssel (BE)
03.05.2013, Kunstenfestivaldesarts, Beursschouwburg, Brüssel (BE)
22.04.2012, ausland, Berlin (DE)