IMPACT13

Someone missing
10. – 13. October 2013
with:
WALID RAAD (LB/US)
KRIS VERDONCK (BE)
VLATKA HORVAT (HR/US/UK)
For the 9th edition of IMPACT we look forward to an intense encounter with Walid Raad, Kris Verdonck und Vlatka Horvat who, with their jarring and playful works, put the way we see, experience and evaluate to the test.
Whether working with subtle participative elements, time-delays or multilayered framing devices, they constantly and knowingly create opportunities to get lost in translations. New spaces emerge that might well result in a different structure of storytelling, a different view of what appears to be real, another form of actions. Walid Raad's photographs, installations and documentary texts confront the observer with questions about truth, construction and understanding of history; Kris Verdonck, in his installations and performances anchored somewhere between dance and architecture, debates the relationship between man and machine in today's high-tech world; and Vlatka Horvat queries the everyday application of things with help from simple aggravations in her poetic sculptures and performances, and so provokes universal thoughts about the world and existence itself.
This is the ninth year in which the interdisciplinary symposium IMPACT has invited artists, practitioners, theo­reticians and advanced students in the fields of dance, theatre, performance, visual arts, new media and film to engage critically with the artistic strategies and working methods of progressive guest artists, to test their approaches in practice and to question them with reference to their own background.
IMPACT13 is supported by Kunststiftung NRW.
PUBLIC PROGRAMME
THU 10.10.13 20:30 h
A Two Dogs Company / Kris Verdonck, Alix Eynaudi
›EXIT‹
Performance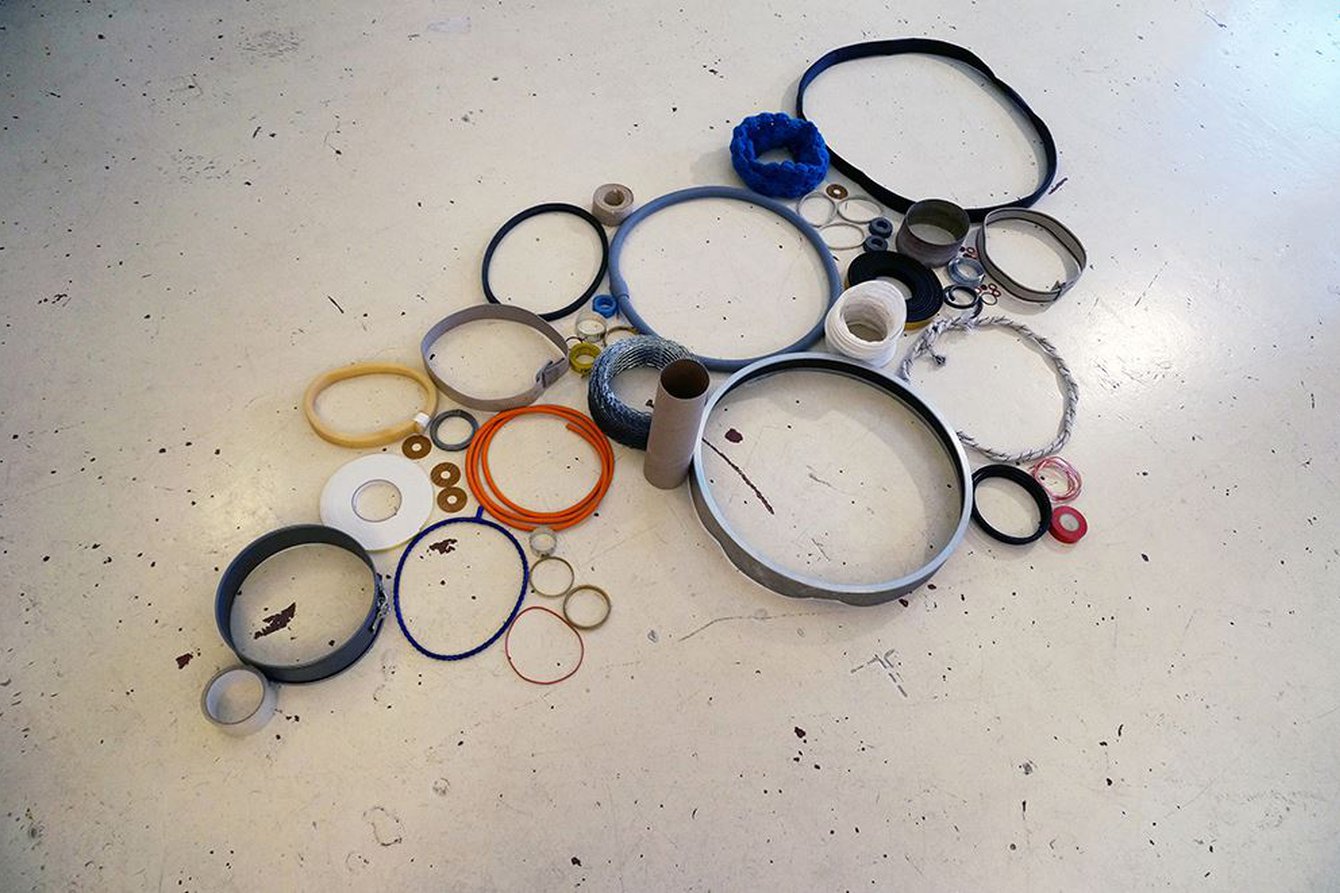 EPISODES
SYMPOSIUM EPISODE 1
FRI 11.10.13
Walid Raad
Walid Raad is an artist and an Associate Professor of Art in The Cooper Union (New York). Raad's works include ›The Atlas Group (1989–2004)‹, ›Scratching on Things I Could Disavow‹ and ›Sweet Talk: Commissions (Beirut)‹. His books include ›The Truth Will Be Known When The Last Witness Is Dead‹, ›My Neck Is Thinner Than A Hair‹, ›Let's Be Honest‹ and ›The Weather Helped‹. With his ongoing project, ›The Atlas Group (1989–2004)‹ Raad concentrates on histories, forms, experiences and gestures made possible by the Lebanese wars of the past few decades. With ›Scratching on Things I Could Disavow‹, Raad focuses on the recent emergence of large new infrastructures for the visual arts in the Arab world. These developments, when viewed alongside the geo-political, economic, social and military conflicts that consumed the region in the past few decades, shape a rich yet thorny ground for creative work. The artworks and stories Raad presents with this project are based on encounters on this ground with individuals, institutions, economies, concepts and forms. Raad's works have been shown in the Louvre (Paris), Documenta 11 and 13 (Kassel), Kunsthalle Zurich, The Whitechapel Art Gallery (London), Festival d'Automne (Paris), kunstenfestivaldesarts (Brussels), The Venice Biennale, The Hamburger Bahnhof (Berlin), Homeworks (Beirut) and numerous other museums and venues in Europe, the Middle East, and the Americas. Raad is also the recipient of the Hasselblad Award (2011), a Guggenheim Fellowship (2009), the Alpert Award in Visual Arts (2007), the Deutsche Börse Photo­graphy Prize (2007) and the Camera Austria Award (2005).
SYMPOSIUM EPISODE 2
SAT 12.10.13
Kris Verdonck
Kris Verdonck studied visual arts, architecture and theatre. As a theatre maker and visual artist, he has created a variety of productions and installations including ›Catching Whales Is Easy‹ (2004) and ›I/II/III/IIII‹ (2007). In 2008 he premiered ›END‹ at the kunstenfestivaldesarts (Brussels) and presented ›VARIATION IV‹ at the Festival d'Avignon. In 2010 he premiered ›K, a Society‹ in Essen during the Theater der Welt Festival and, in 2011, presented two research projects: ›TALK‹ which sets out to explore language and ›EXIT‹ in collaboration with Alix Eynaudi, looking at theatre as a medium. ›EXIT‹ will be presented during IMPACT13. In 2011, his first solo exhibition was held at House for Contemporary Art z33 (Hasselt). ›H, an incident‹ premiered during the Kunstenfestivaldesarts (Brussels) in May 2013. Verdonck's works juxtapose the reproductive capability with the here and now of a live performance. Other recurring elements in his work are the relationship between man and machine in our high-tech world and the uncertainty brought about by man's desire for absolute control over things. Verdonck raises the question of the growing impact of technical developments on our daily lives.
SYMPOSIUM EPISODE 3
SUN 13.10.13
Vlatka Horvat
Vlatka Horvat works across a wide range of media, such as sculpture, installation, drawing, performance, photography and text. Her work stages encounters between a person and a set of objects, elements of space, rules and systems, often enacting interventions upon physical space and the elements of the built environment using cheap ubiquitous materials, such as cardboard or string, as well as found objects, detritus of urban life and leftovers of her own work processes. Using simple gestures of dismantling and repairing, mirroring and multiplying, folding and layering, Horvat's projects focus on re-drawing borders and frames, re-imagining or reconfiguring physical objects, space and social relations. She has had solo exhibitions at the Boston University Art Gallery, Rachel Uffner Gallery (New York), Zak|Branicka (Berlin), Bergen Kunsthall and the Kitchen (New York), amongst others. Horvat's recent projects include installations for the ›Greater New York‹ at MoMA PS1 (New York), October Salon (Belgrade) and the 11th Istanbul Biennale. Her performances were shown at PACT Zollverein Essen, Haus der Kulturen der Welt (Berlin), Tanzquartier Wien, Outpost for Contemporary Art (Los Angeles) and at various festivals.