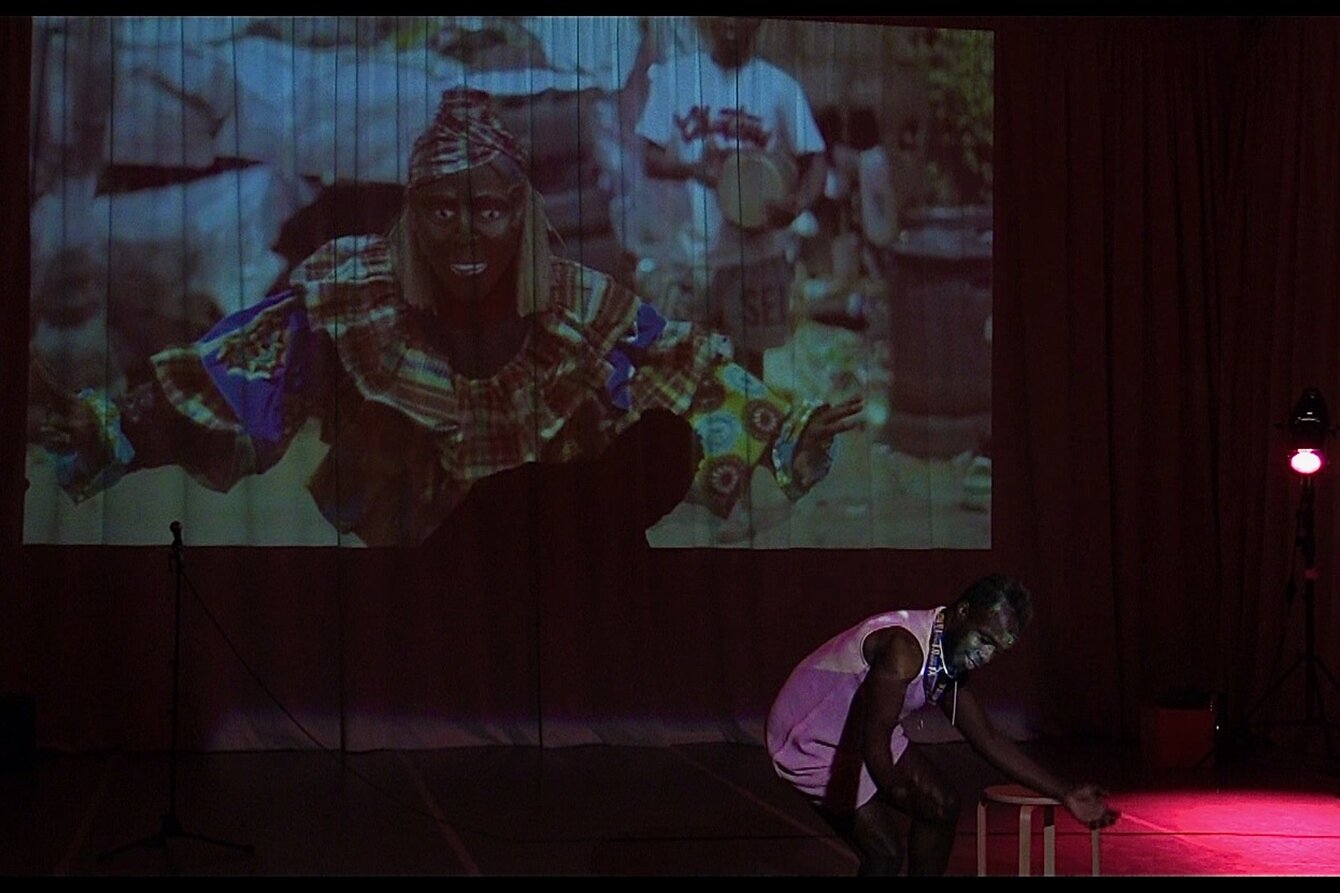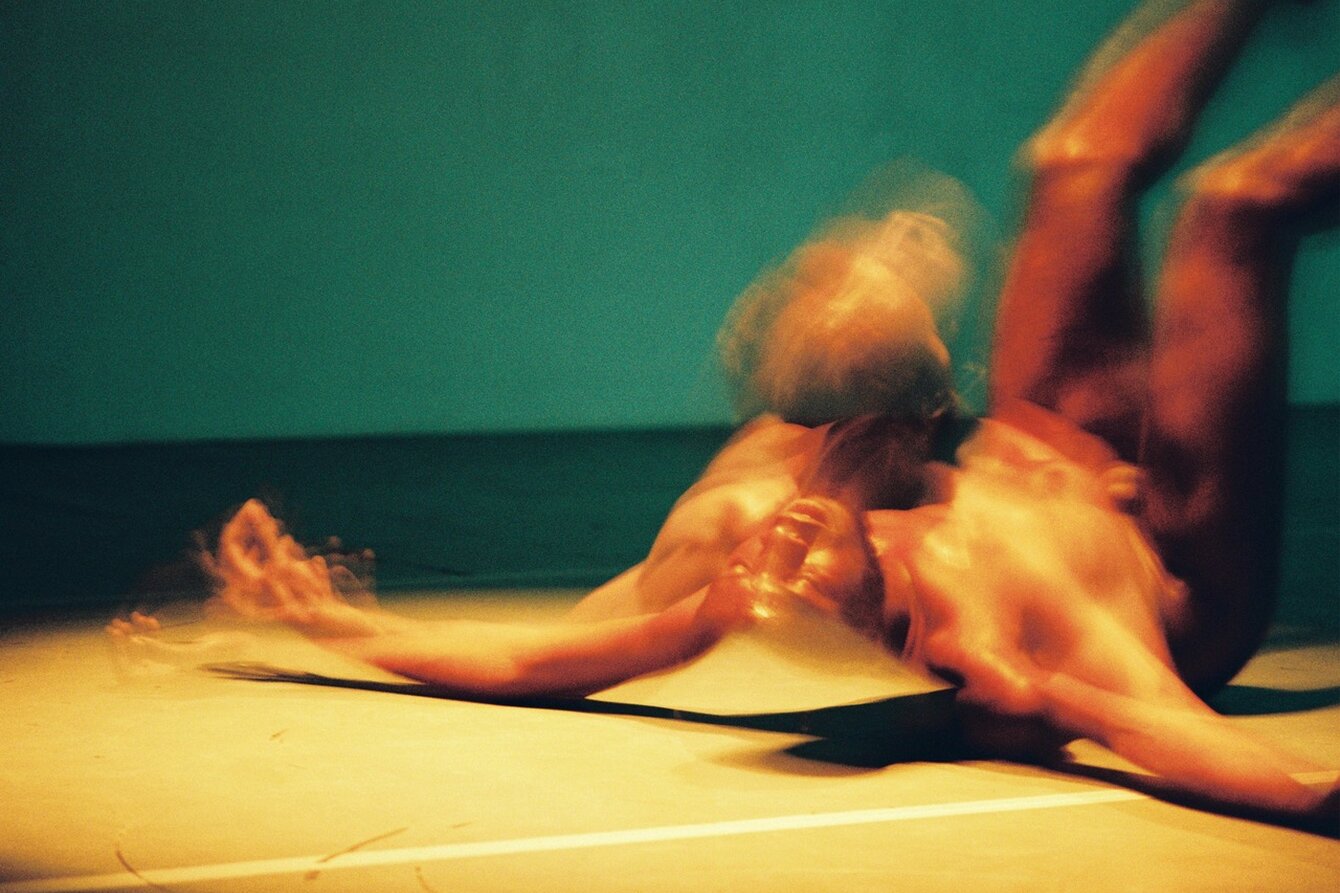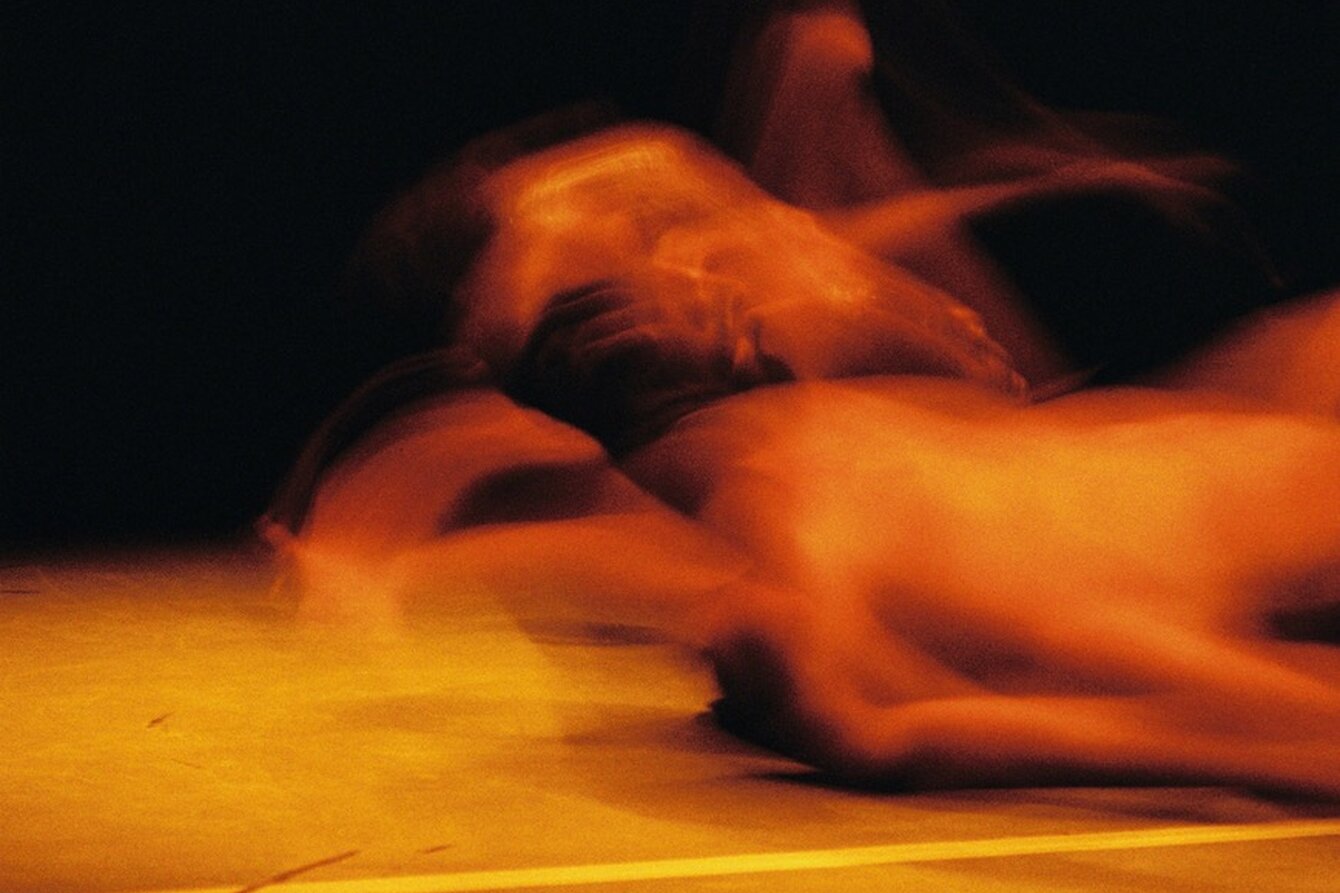 About the project:
»Adamma- ›The Passage‹ is a solo performance based on the 'Adamma' maiden spirit ritual, touching on forms of transgression and of shape shifting through embodiment and African ancestral spirituality. In this work, I will explore Igbo maiden spirit rituals of crossdressing, transsexualism and transvestism as subversive places, where the notion of subjectivity is challenged, where gender norms are questioned, and where identity is always perceived as capable of construction, invention and change.
This work came out of my artistic research of the Adamma masquerade ritual in Igbo societies. The Igbo people are an ethnic group that live chiefly in the south-eastern part of Nigeria and speak the Igbo language, and Adamma means »beautiful daughter« in Igbo Language. During this ritual, men would dress up as women and perform flirtatious dances in public, wearing a wooden helmet mask painted with a woman's face. Maiden spirit rituals in Igbo philosophy are subversive places where men could question and challenge the boundaries of gender. As a performer in this ritual, I experienced a unique tension which existed during the performance, for when a man puts on a mask and costume to perform as a female ancestor or spirit, he is transformed into a woman while remaining a man.
Taking the above as a starting point, I wanted to develop this performance which will use my body as a focal point to explore queerness within Igbo spirituality. The maiden mask, which I am interpreting as a queer masquerade experience, will be at the center of the performance. I will use the experience of maiden-spirit masking to theorize the tension between my public identity as a straight Igbo man and my internal queer desires.«
About the artist:
»My name is Emmanuel Ndefo, I am an experimental performance artist, researcher and choreographer working with my body as an instrument of resistance. I am interested in de-colonial and queer pedagogies within indigenous African spirituality and performance practices. My current artistic and research practice foregrounds acts of performances that unsettles hegemonic political and social norms around gender and sexuality in Africa. I use performance, exhibitions and group workshops as a medium to explore issues surrounding queerness, intimacy and masculinities within an afrocentric context, focusing on historical and contemporary formats of rupture, resistance and subversion within performance practices.
My moving body has become a place to think, to resist and to generate solidarity for criminalized queer identities in Africa. I believe that a well curated experience of the body moving within spaces can serve as a way of engineering thought, stirring up memories, generating ideas and a way of challenging dominant narratives.
I am a self-taught artist and I have conducted individual research and shown performances at the Tate Museum London, Centre nationale de la danse Paris, Frankfurt Lab Germany etc.«
www.emmanuelndefo.com
Instagram: emmanuel_ndefo