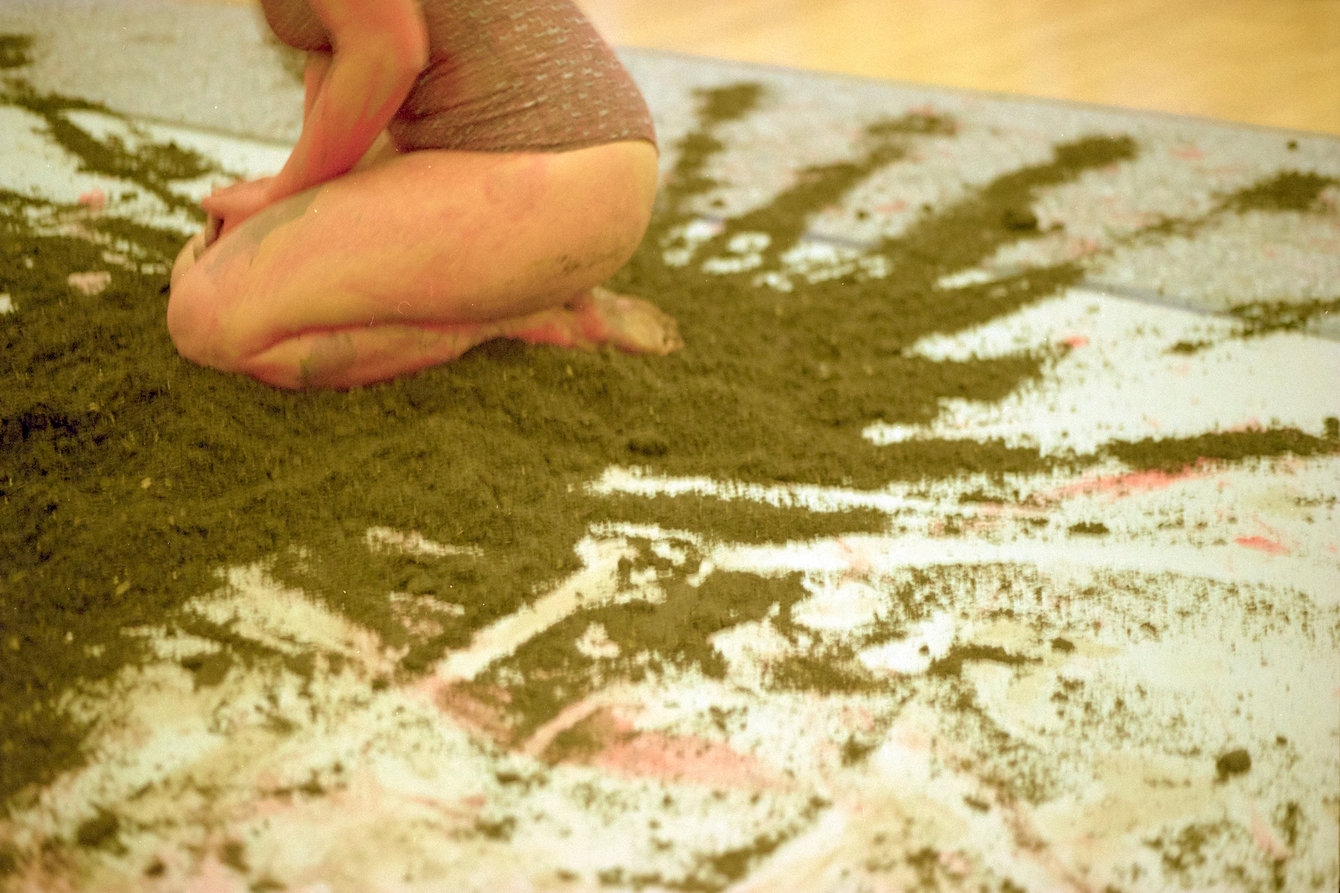 »ART STRATEGY ACTION ANTI-COLONIAL LEGITIMATE  DEFENSE ARCHEOLOGY EXCAVATION HISTORY FICTION MEMORY TIME BODY TERRITORY EARTH LAND LAND BACK, PLEASE.
The dream manifests itself in the present, action attentive to the world around. I smell memories in the territory of others in the midst of a theater that dances in ruins, a choreography of the body – territory, barking at the border in a situation of war. Submerged in a creative studio and open to the city and the outside, sometimes I step firmly on the ground to make sure I'm here. Living? I don't know anymore. I try to design strategies for remembering. I die every day and I am reborn another thing, another text, another movement. I create five and share with the collective body going through the circle of time together: 1500, 1964, 2016, 2022. Tybyra, Marielle Franco, Mahsa Amini, we are many lands – memoirs. My chest is still a ticking time bomb about to explode. I perform the theater that dances in collective.
»Una perra cabareta ka'abocla performer exotic dancer expressionist guerrilla girl from the 20s«. That's what my friends have called me, and in Legitimate Defense, I agree. I thank PACT for being fertile ground for reflection and experimentation. I appreciate every encounter. We follow.«
Idylla Silmarovi is a scene artist and researcher. Master in performing arts at the Federal University of Ouro Preto. Investigates the intersections between art and activism within the performing arts, particularly in relation to the debate around memory as a right denied by the coloniality. Works in alliance with art collectives (theater, performance, dance and cabaret) and social movements. Develops platforms for research and experimentation in the field of performance. Artistic director and creator of the Zona de Encontro platform/residency. Creator of the research project and experimentation E.C.O.S - scenic experiments with sudaka orientation. Creator of the Temporary Autonomous Collective. She seeks to sink caravels. She is interested in crowning transvestites and tearing down colonial monuments. She carries out anti-colonial actions in Legitimate Defense.