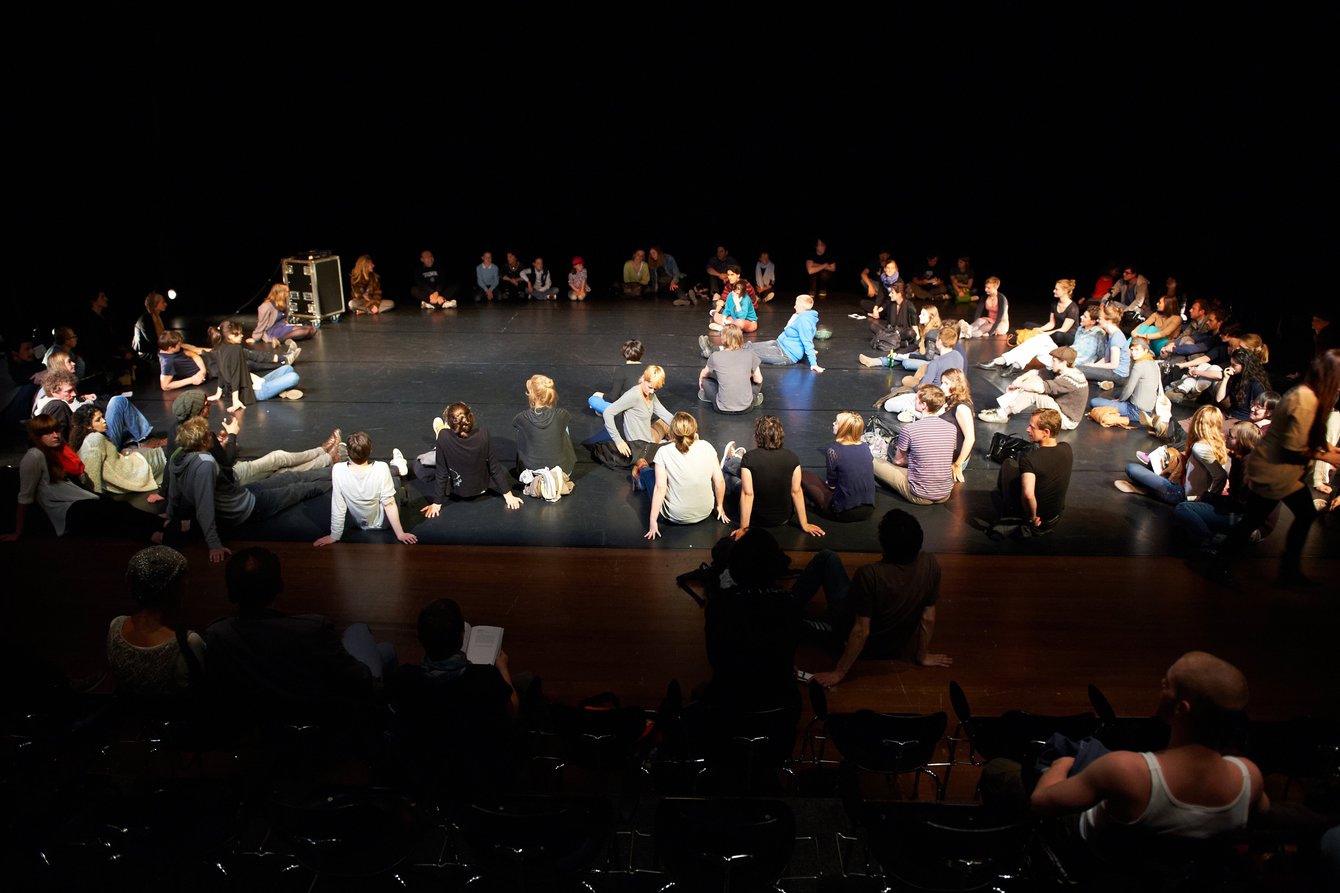 Feldstärke 2005

Interdisciplinary platform
for arts schools and
academies in NRW
FELDSTÄRKE 2005
feldstärke, the interdisciplinary platform for arts schools and academies, was held for the first time at PACT Zollverein from 24.06. – 26.06.05
PARTICIPANTS
50 students from the
Fachhochschule Dortmund (Communications Design)
Photo and Graphic design departments
Kunstakademie Düsseldorf (Photography class Prof. Ruff)
Kunstakademie Münster (Film, Video and New Media, Fylm-class Prof. Andreas Köpnick)
Folkwang Hochschule (Dance Department)
Hochschule für Musik Köln (Dance Department) 
feldstärke 05 comprised a three day programme of internal and public events.
PUBLIC PROGRAMME
An exhibition of the students own work was open to the general public on the first and last day of feldstärke. The exhibition was curated by the students and presented throughout the building.
EXHIBITION – FILM / PHOTOGRAPHY / INSTALLATIONS / SLIDE PROJECTIONS/ VIDEO / VIDEO SCULPTURE / PRINTS:
Bozica Babic, Simon Busse, Stefan Krasser & Tim Holthöfer, Andrea Eichhardt, Julian Faulhaber, Sabine Springer, Anja Kopylkow, Martin Varga, Thomas Wucherpfennig, Per Pegelow, Volker Dietze, Katharina Greven, Jonas Gerhard, Do-Hyun Kim, Anna Vogel, Stefanie Pürschler, Monika Leitner, Agnes Rossa, Liza Nguyen, Ian Ritterskamp, Veronika Peddinghaus, Sebastian Riemer, Nadja Verena Marcin, Maria Frycz, Yi-Kyung Cho, Jan Enste, Andrea Meschede, Andrea Meschede & Eric Willems, Johanna Reich, Nathalie Koger, Anna Gates, Andriane Wachholz, Kathrin Wolkowicz.
Studierende der Studiengänge Tanz nutzen die Bühnen zur Präsentation ihrer Arbeiten.
PERFORMANCE PROGRAMME – DANCE/PERFORMANCE:
Stephanie Benner, Ursula Nill, Christian Speidel, Marie Laure Fiaux, Nannette Werthmann, Yasha Wang, Irene Schröder, Felix Berner, Chin-Lin Chan, Anca Huma, Chikako Kaido, Elena Kofina, Carlos Maria, Rene Alejandro Hurai Mateus, Veronika Santiago Moniello, Senem Gökce Ogultekin, Guido Orgs, Elvira Zuniga Porrai, Antonio Stella, Simon Wiersma, Andy Zondag.
INTERNAL PROGRAMME
The internal programme consisted of 2 movement classes in the morning led by Sanna Myllylahti and Martin Sonderkamp and a creative workshop in the afternoon. For the workshop the students formed themselves in small interdisciplinary groups and worked on developing multimedia project ideas to a given theme. The key to the workshop lay in the students improvising on location and developing project sketches in a limited period of time with PACT Zollverein's available technical resources and space.
RESUMEE
In particular feldstärke's internal programme generated intensive discourse between the students about their varied working methods and approaches and the premises and goals of their individual fields. This led them not only to a greater general critical awareness of other disciplines but also to taking a closer and more questioning look at their own methodologies. feldstärke not only connects different fields of the arts but also the artistic potential of NRW. Ideally it not only facilitates exchange but serves as a catalyser for future collaborations between regional artists.