Fri 20.03.20

21:30 h

Sat 21.03.20

18:30 h

Sat 21.03.20

21:30 h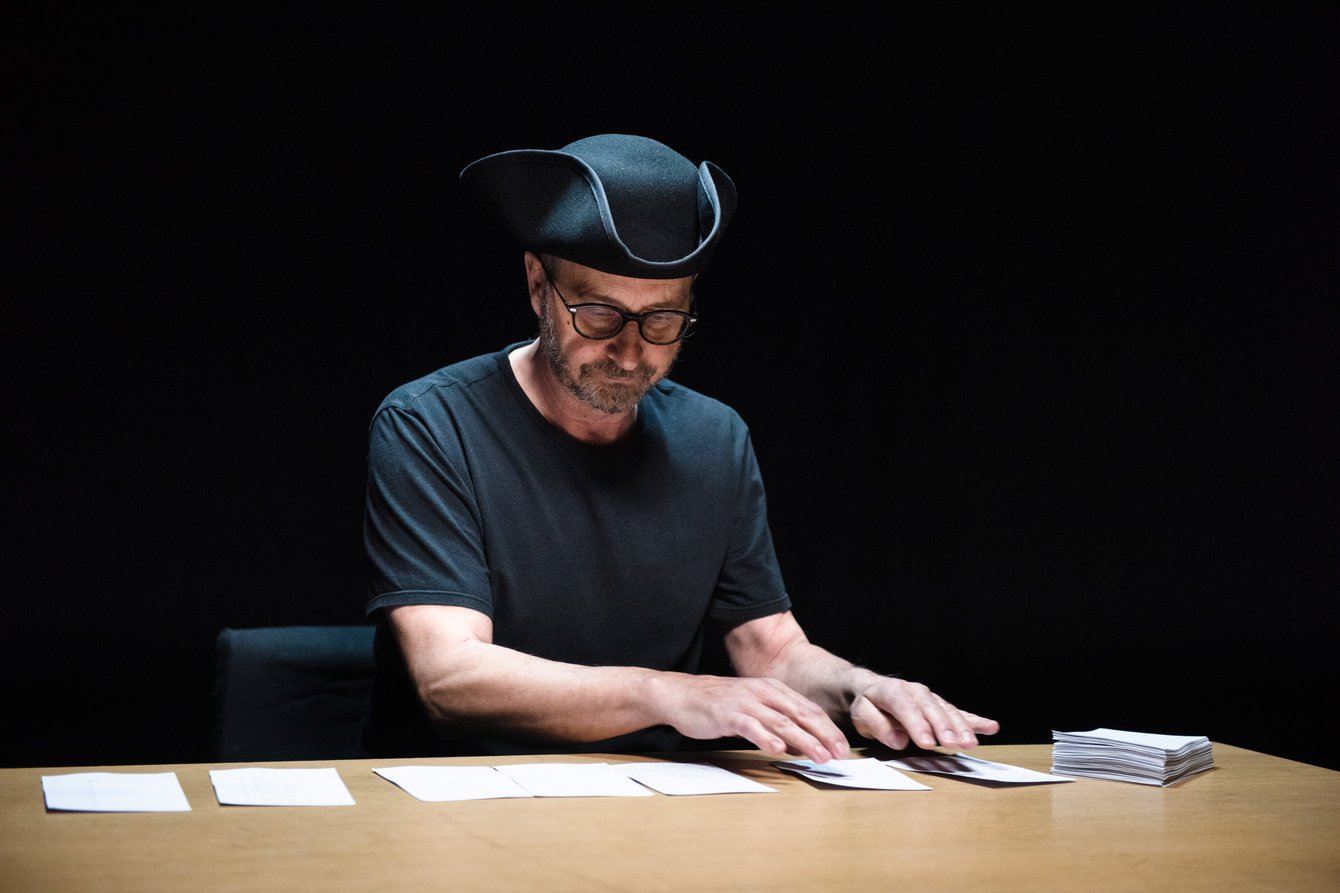 Jonathan Burrows is one of the most important protagonists of contemporary choreography in the UK who danced with the Royal Ballet for 13 years before pursuing his own choreography. Since 2001, he has concentrated on experimental one to one collaborations most notably with the composer Matteo Fargion with whom he has created a series of duets straddling the line between dance, music, performance art and comedy.
Now in his first solo production ›Rewriting‹, Jonathan Burrows attempts – by turns hesitantly and exuberantly – to map out the unknown territory known as choreography. On the one hand, he starts from a performance that took him two years to make but which he has never presented to an audience before, and on the other, he uses passages from his book ›A Choreographer's Handbook‹, (2010). In contrast to the dominant model, which assumes that a successful production is the result of a fixed, predetermined idea, Burrows proposes a practice of a slow, coincidental accumulation of meanings that emerges during the work itself. He likes to quote Mette Edvardsen, who describes her own work as »the dust that accumulates through the working«.   
Created and performed by Jonathan Burrows
Jonathan Burrows is supported by PACT Zollverein Essen, Sadler's Wells Theatre London and BIT Teatergarasjen Bergen.