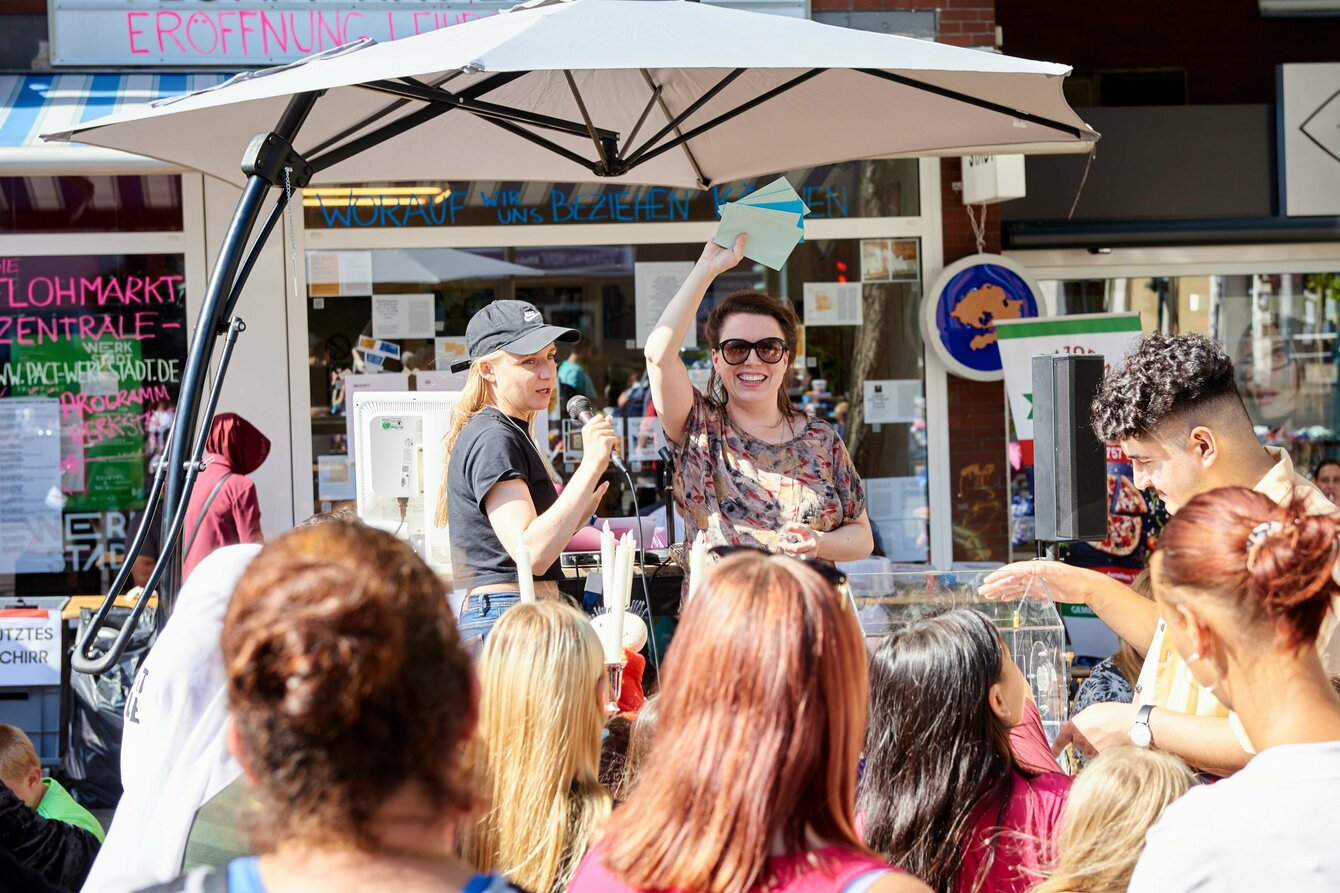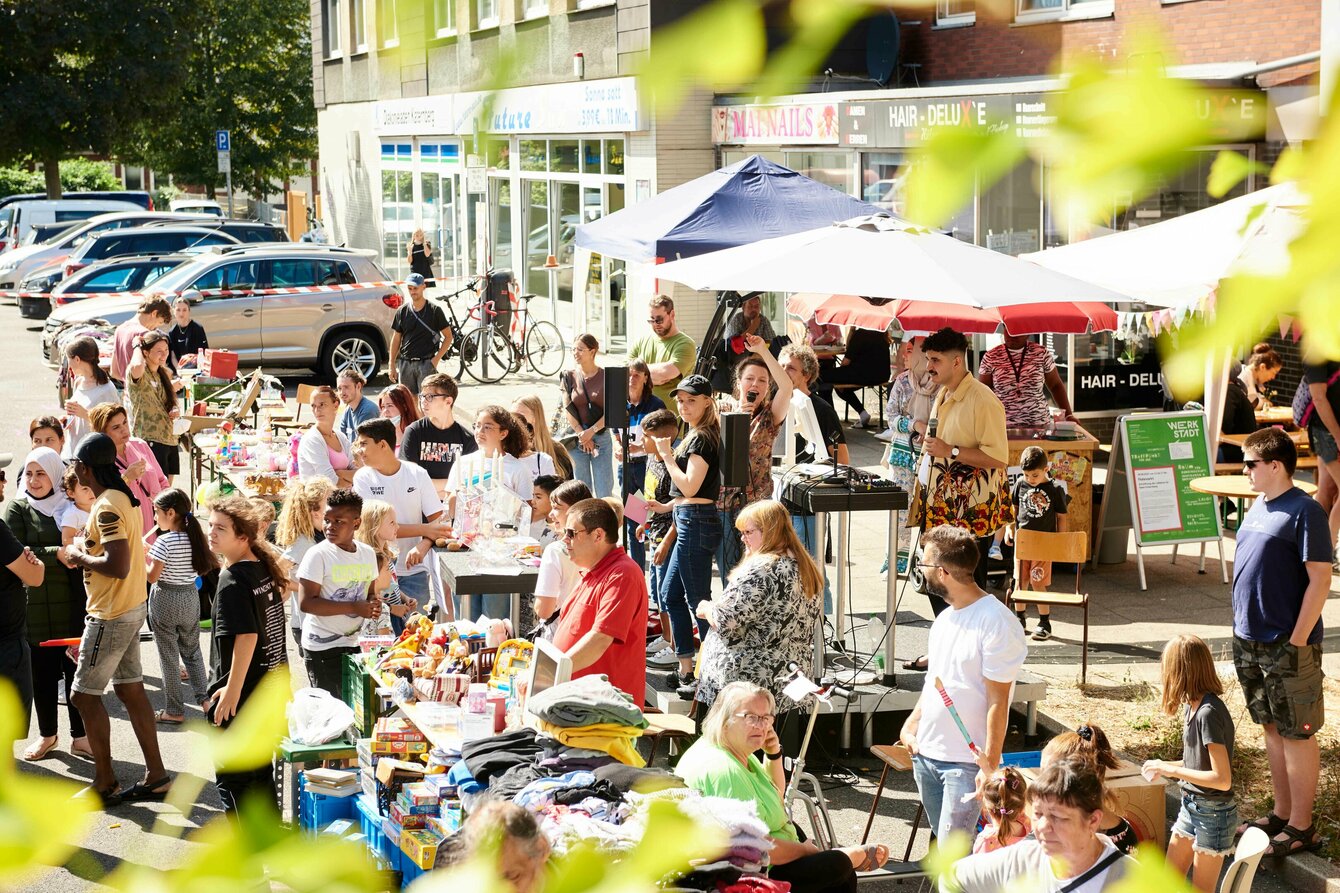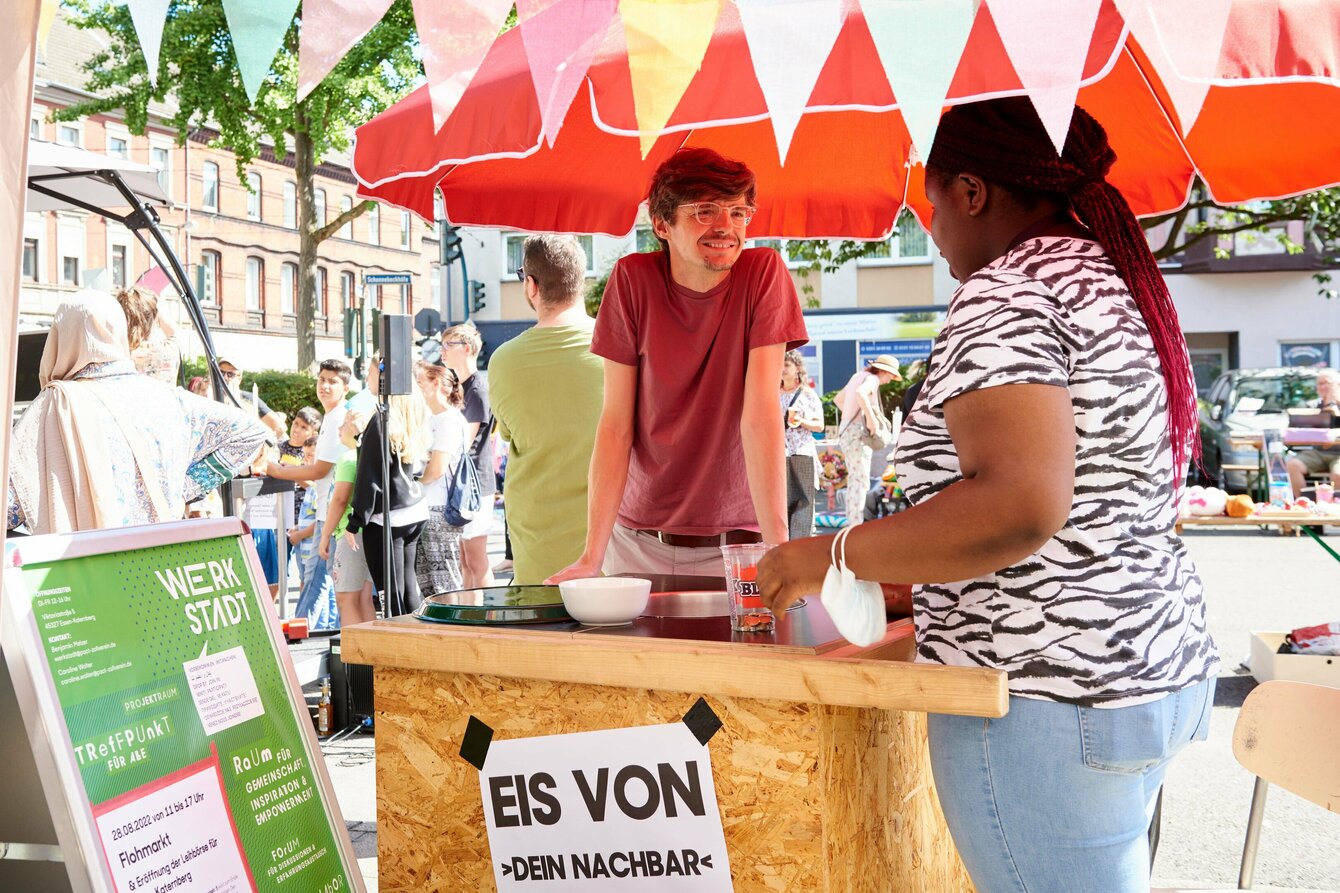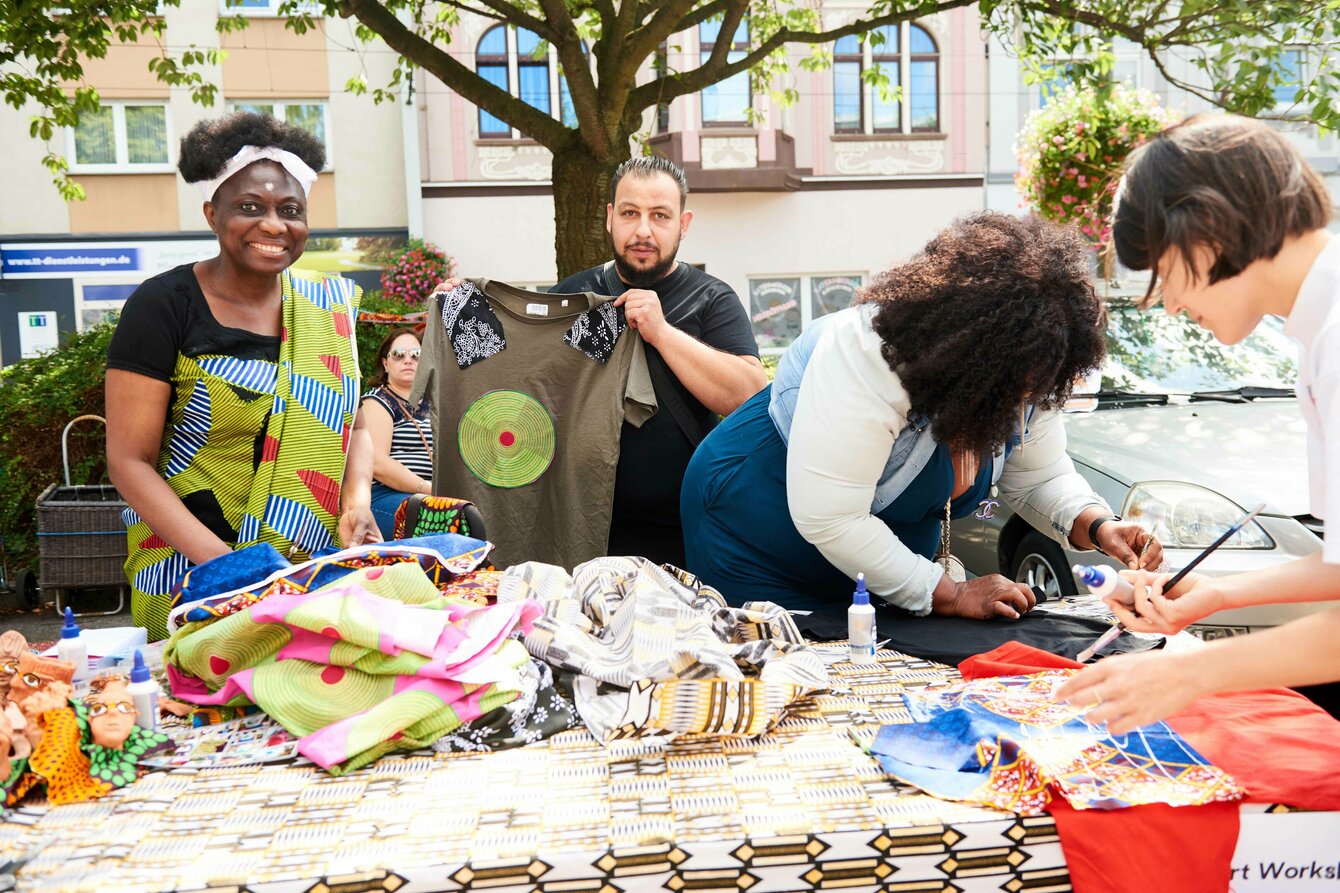 Free admission
Setting up a stall of your own is free of charge, Stall registration & further information at:
Mail: werkstadt@pact-zollverein.de
WhatsApp: +49 (0)171.9766 389

Where? Car park in front of WerkStadt (Viktoriastrasse 5, Katernberg, Essen)
The WerkStadt is holding an outdoor summer flea market once again this summer.  Neighbours, friends and everyone interested are welcome to come along and hunt for bargains or set up their own stall to sell or swap things. The flea market will include artistic interventions, games, competitions, music and much more.
Programme:
13 h Tombola

14:30 h Concert with Dein Couseng

16 h T-Shirt design contest
Setting up a stall of your own is free of charge, Stall registration & further information at:
Mail: werkstadt@pact-zollverein.de
WhatsApp: +49 (0)171.9766 389
From and with Verena Brakonier, Josephine Findeisen, Clarisse Akouala, Arman Marvani, Dominik Antoni Kròlikowski, Hülya Isik (HAIR-DELUXE) and many more.