During the PACT Summer Festival
Performance

Performance in englischer Sprache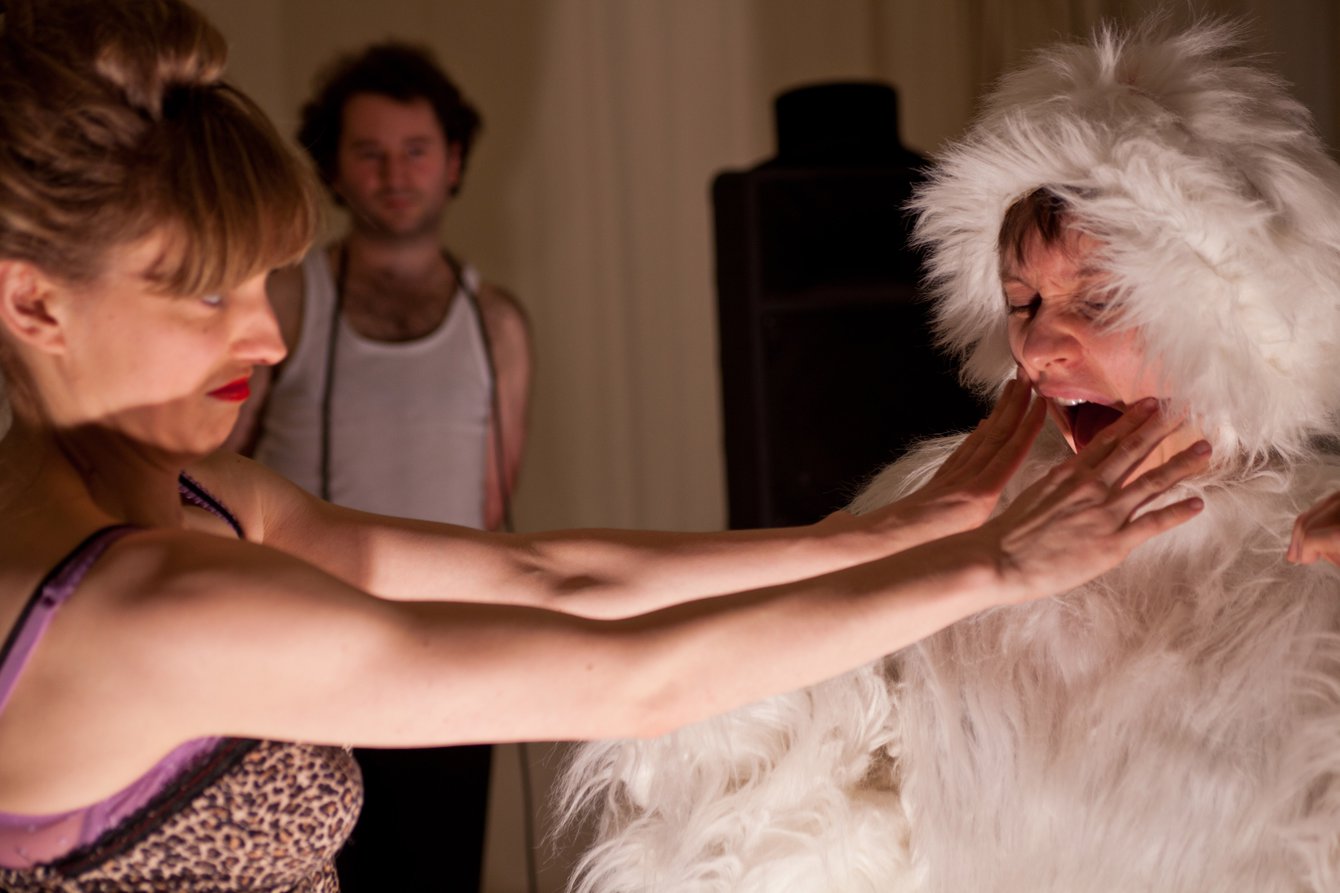 GETINTHEBACKOFTHEVAN's latest production ›Big Hits‹ rises up in the space between live art and theatre, looking for a good time – and staring hard at censorship, propriety, and the violence that can erupt when noise is stifled. An Unruly Voice is at large, and the music's turned up high:

»Hello, Welcome, You look very nice. We're Big Hits and we're on a mission. You'll learn SELFIMPROVEMENT here with us tonight and you will COMPLETELY improve yourself. That way you can be better in the world. Are you ready? (...) We're going to blast our hearts RIGHT OUT for you right here for you. How do you feel? Do you feel FREE? This one's for you.«

GETINTHEBACKOFTHEVAN's artistic director is Hester Chillingworth, who also works as Assistant to director and artist Tim Etchells with Forced Entertainment. ›Big Hits‹ was created in part during a residency at PACT Zollverein.
»Hello, Welcome, You look very nice. We're Big Hits and we're on a mission. You'll learn SELFIMPROVEMENT here with us tonight and you will COMPLETELY improve yourself. That way you can be better in the world. Are you ready? (...) We're going to blast our hearts RIGHT OUT for you right here for you.  How do you feel? Do you feel FREE? This one's for you.«

aus: ›Big Hits‹
Idea and concept: The Company
Direction: Hester Chillingworth
Performers: Lucy McCormick, Jennifer Pick (GETINTHEBACKOFTHEVAN) and Craig Hamblyn
Production: Belluard Bollwerk International with the support of the Canton of Fribourg
Co-production: PACT Zollverein (Essen), Bora Bora (Denmark) and Colchester Arts Centre (UK)
Support: Migros Cultural Percentage (Zurich), Kunstencentrum Vooruit (Gent), Camden People's Theatre (London) and Royal Victoria Hall Foundation (UK)