IMPACT12

Undercover
11. – 14. October 2012
with:
PHILIPP GEHMACHER (AT)
HENRIK VIBSKOV (DK)
SHANA MOULTON (US)
In this 8th edition, IMPACT12 presents three artistic positions that demonstrate, in the most varied of ways, a human presence in fashion, music, film, sculpture and performance by revealing a real and concrete practise. Playfully they wander through the genres, using sophisti­catedly constructed, maximally reduced and excessively euphoric practices: Choreographer Philipp Gehmacher is considered an understated ›Poet of Visibility‹, his decisive concepts have for some time now made tangible new communicative dimensions within dance
Henrik Vibskov, fashion designer and musician, whose productions make objects, atmospheres and performances comprehensible only as a Gesamtkunstwerk by allowing clear concepts and lines to whoosh across a wildly-playful colour palette; and Shana Moulton, performing filmmaker, whose suggestive visual collages allow projection space and real space to merge into one another and who, equally precisely and ironically, submerges herself as an alter ego and eccentric fictional character into this sound-image-space framework, into the abstruse shallows of our consumerist world..
IMPACT12 is supported by Kunststiftung NRW.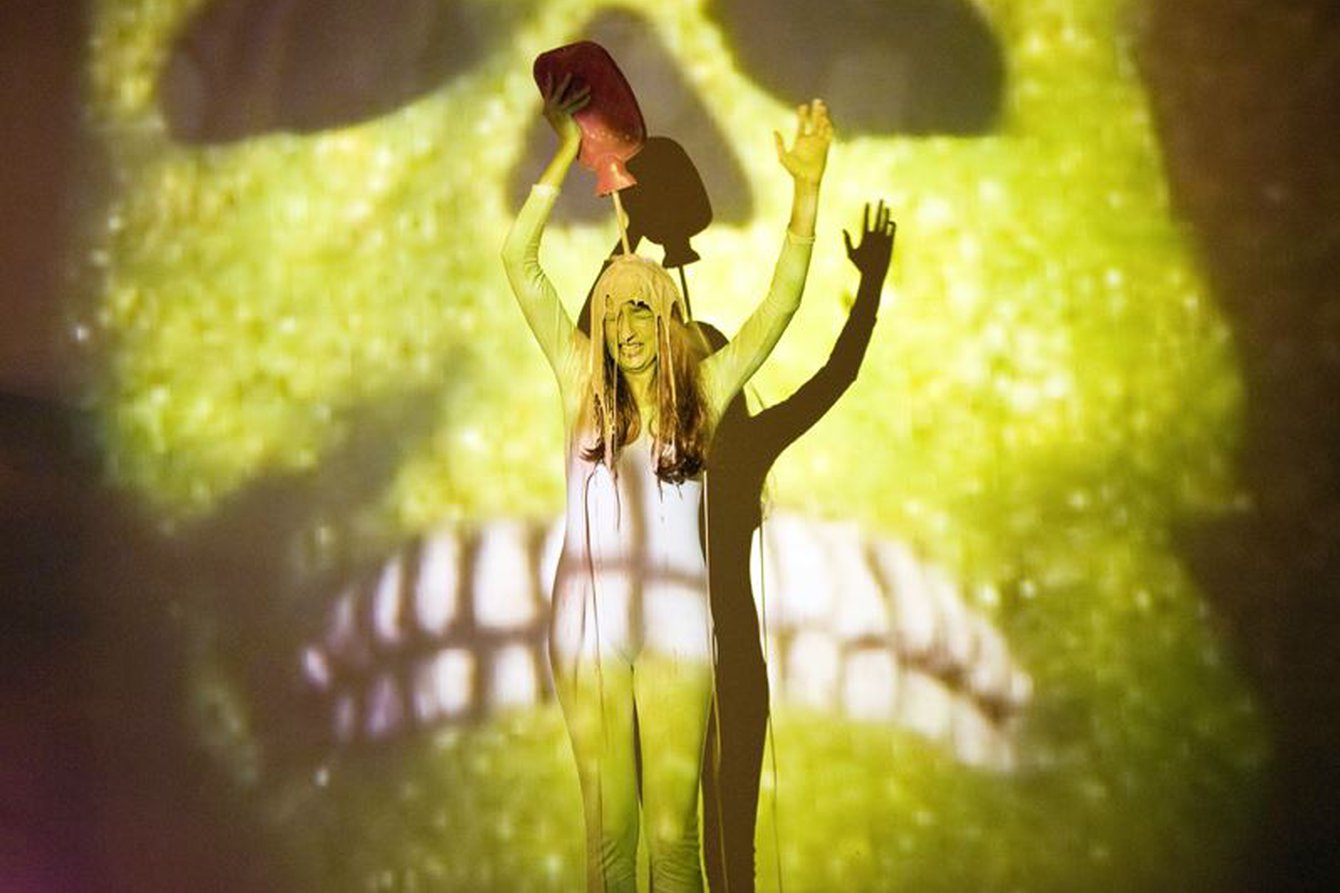 EPISODES
SYMPOSIUM EPISODE 1
FRI 12.10.12
Philipp Gehmacher
Philipp Gehmacher trained as a dancer at the London Contemporary Dance School. Following his first choreographic works, he went on to study Dance Studies at the Laban Centre in London. His first full-length group piece was ›mountains are mountains‹, which Gehmacher presented in 2003. This was followed, amongst other works, by the PACT co-production ›like there's no tomorrow‹ (2007). In 2011, PACT Zollverein presented different facettes of his work across three evenings: ›in their name‹; ›walk + talk No 9‹ and ›dead reckoning‹. Gehmacher is the recipient of many prizes and his pieces are shown regularly at prominent European festivals and at countless theatres across the world. In 2012, he performed at the Schauspiel Köln in ›Das Erdbeben in Chili‹, direc­ted by Laurent Chétouane. Similarly to Chétouane, Gehmacher also cooperates with choreographers, dancers, musicians and theoreticians in various contexts, and, for example, has frequently collaborated with Meg Stuart and Vladimir Miller. His latest stage programme ›solo with Jack‹ will have its premier in July 2012. A hallmark of Gehmacher's choreography are slow, hesitant-looking movements in which the dancers remain suspended. In his work, he examines the movements of his own body and its interaction with others.
Philipp Gehmacher's workshop looks at the themes and questions inscribed in his own body language and physicality, how his dance can be read, and how he is connected, or actually not connected with the world that surrounds him. Together with visual artist Jack Hauser, and dance specialist Helmut Ploebst, Gehmacher will look at the possibilities of connecting material and physicality using a variety of materials and documents. »The material lives within and without of the body as intension and extension and so creates something that will be experienced as individual physicality.« (Helmut Ploebst)
SYMPOSIUM EPISODE 2
SAT 13.10.12
Henrik Vibskov
The name Henrik Vibskov is not only associated with a fashion label, but a multitude of twisted universes created in relation to each of his collections. As a fashion designer Vibskov has produced several collections since he graduated from Central St. Martins in 2001, and since 2003 is the only Scandinavian designer on the official show schedule of the Paris Men's Fashion Week. Between designing new collections and creating the universes surrounding them, Vibskov continues touring the world as the drummer for electronic musician Trentemøller, and exhibiting at art museums and galleries around the world, such as MoMA PS1 in New York. Throughout his career Vibskov's designs have won him several prizes such as the 2011 Söderberg prize, the highest endowed fashion prize worldwide. His creations evoke extraordinary universes both on the catwalk and in his performance works with visual artist Andreas Emenius in the context of their art project ›The Circular Series‹.
In his workshop Henrik Vibskov provides an insight into his theoretical and practical work as a fashion designer and artist.   
SYMPOSIUM EPISODE 3
SUN 14.10.12
Shana Moulton
Shana Moulton earned her BA from University of California Berkeley in Art and Anthropology and her MFA from Carnegie Mellon University. She has been an artist-in-residence at De Ateliers in Amsterdam and The Sommerakademie in Bern among others. Moulton has exhibited or performed at SFMoMa, MoMa PS1 and the Electronic Arts Intermix. New York video and performance artist Shana Moulton (US) uses her video works to comment ironically on the consumerist behaviour of people and using visual collages, creates remarkable psychedelic worlds for the purpose.
In her workshop, Shana Moulton wants to address materiality and our physical bodies from trans-media and time-based perspectives. The research will include the interface of video and performance and will investigate the relationship between consumption, new age spirituality, fitness, and discover new ways the bodies can interact with the material objects you surround yourself with. Can an item's significance be re­deemed with a recycled awareness of its use?