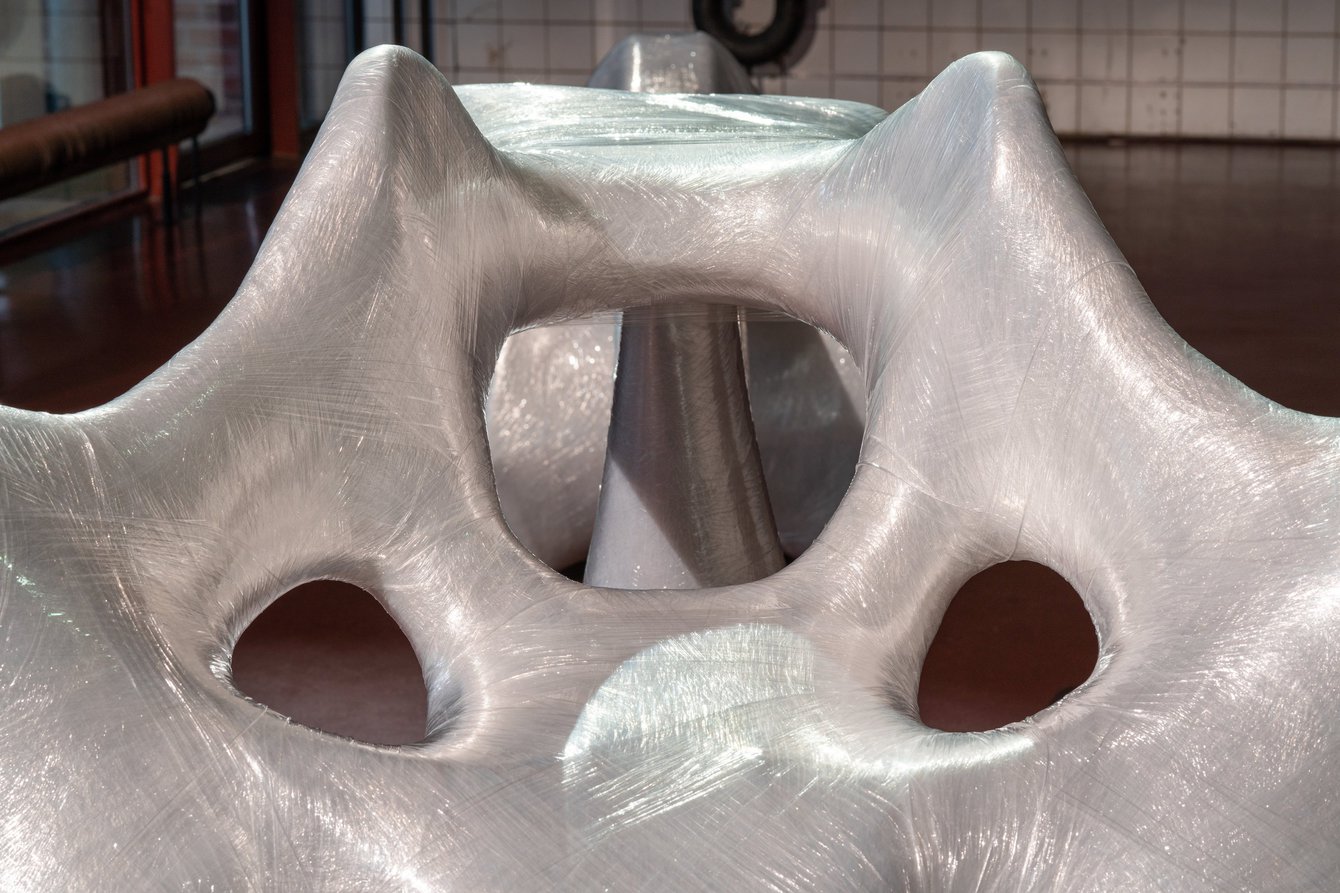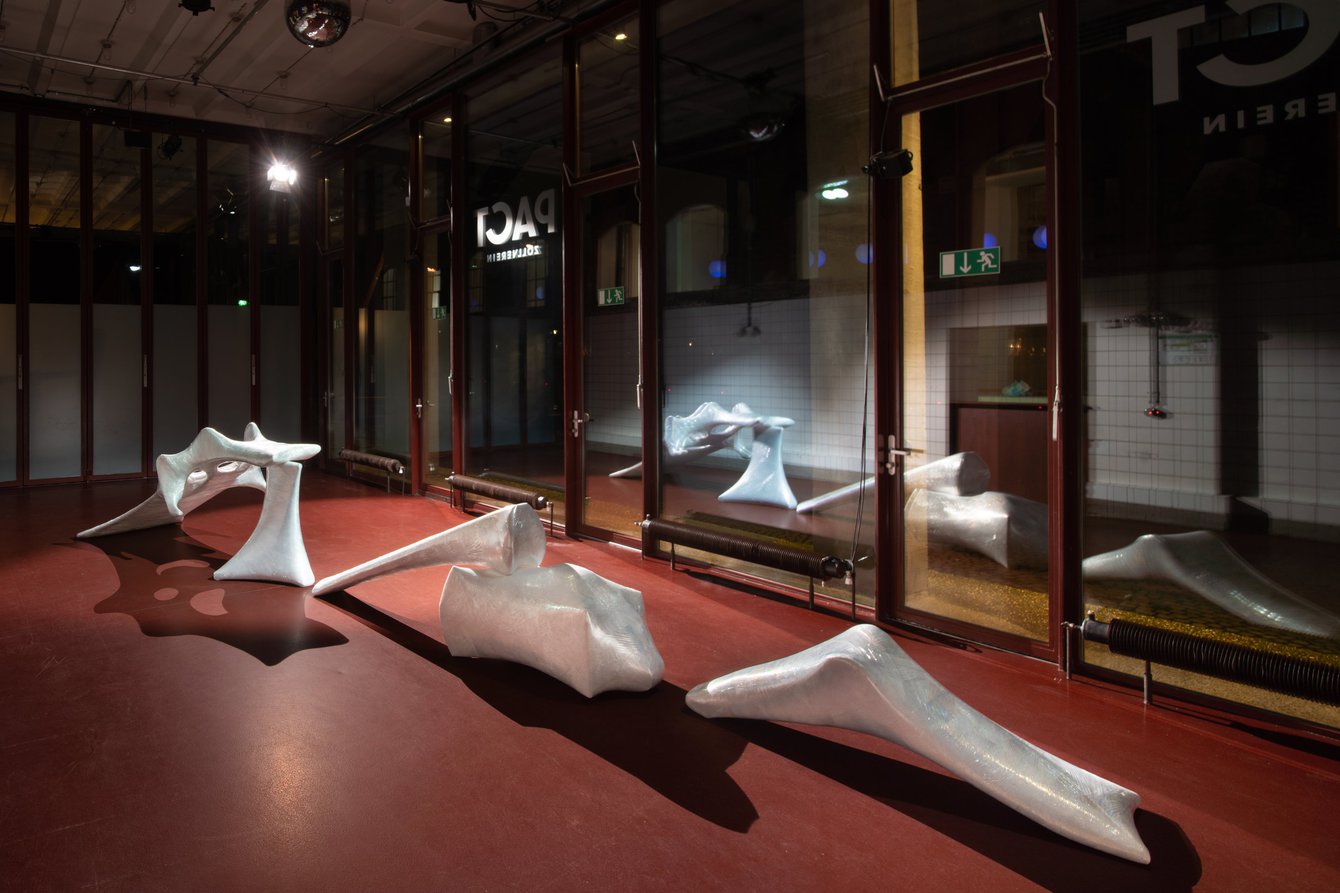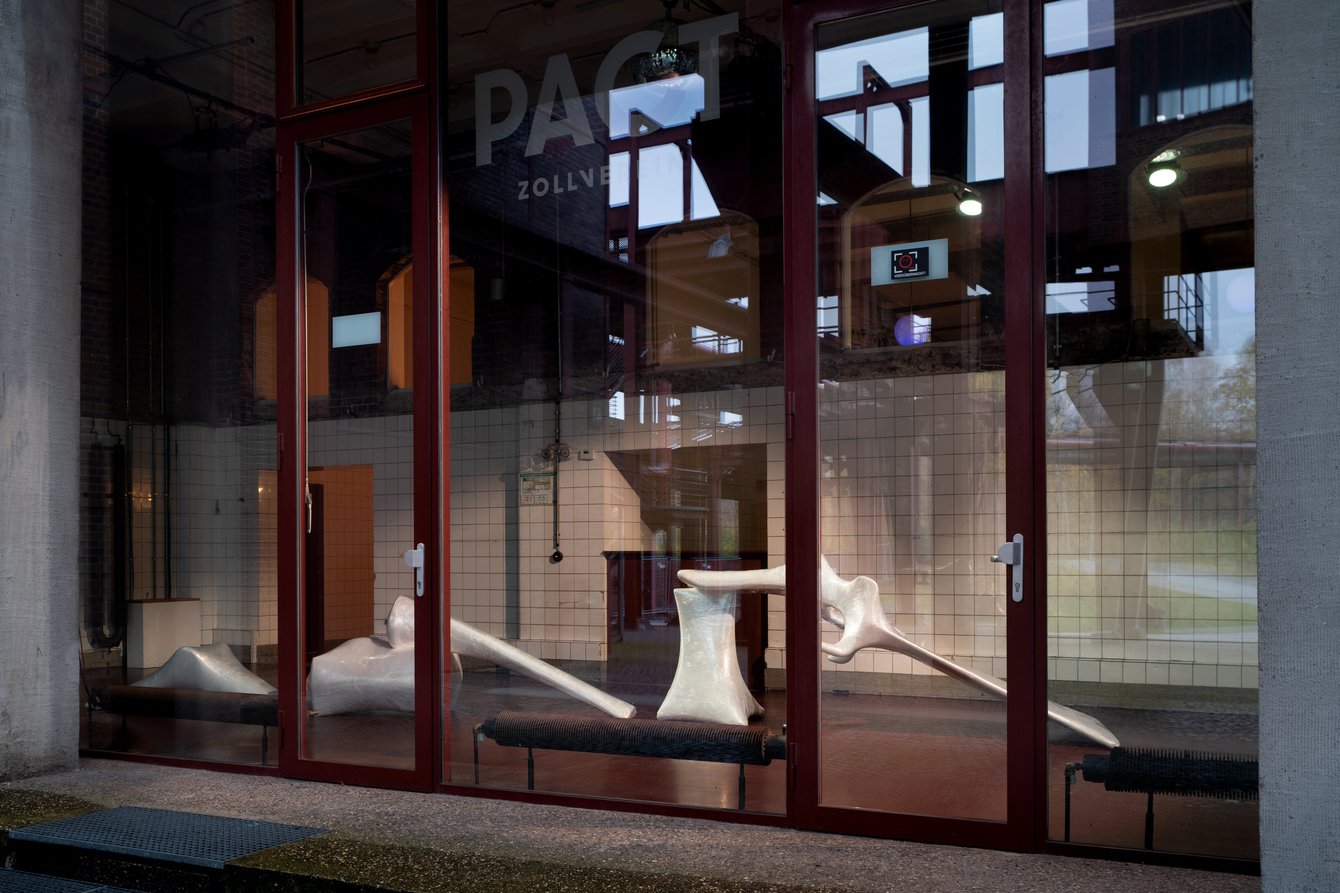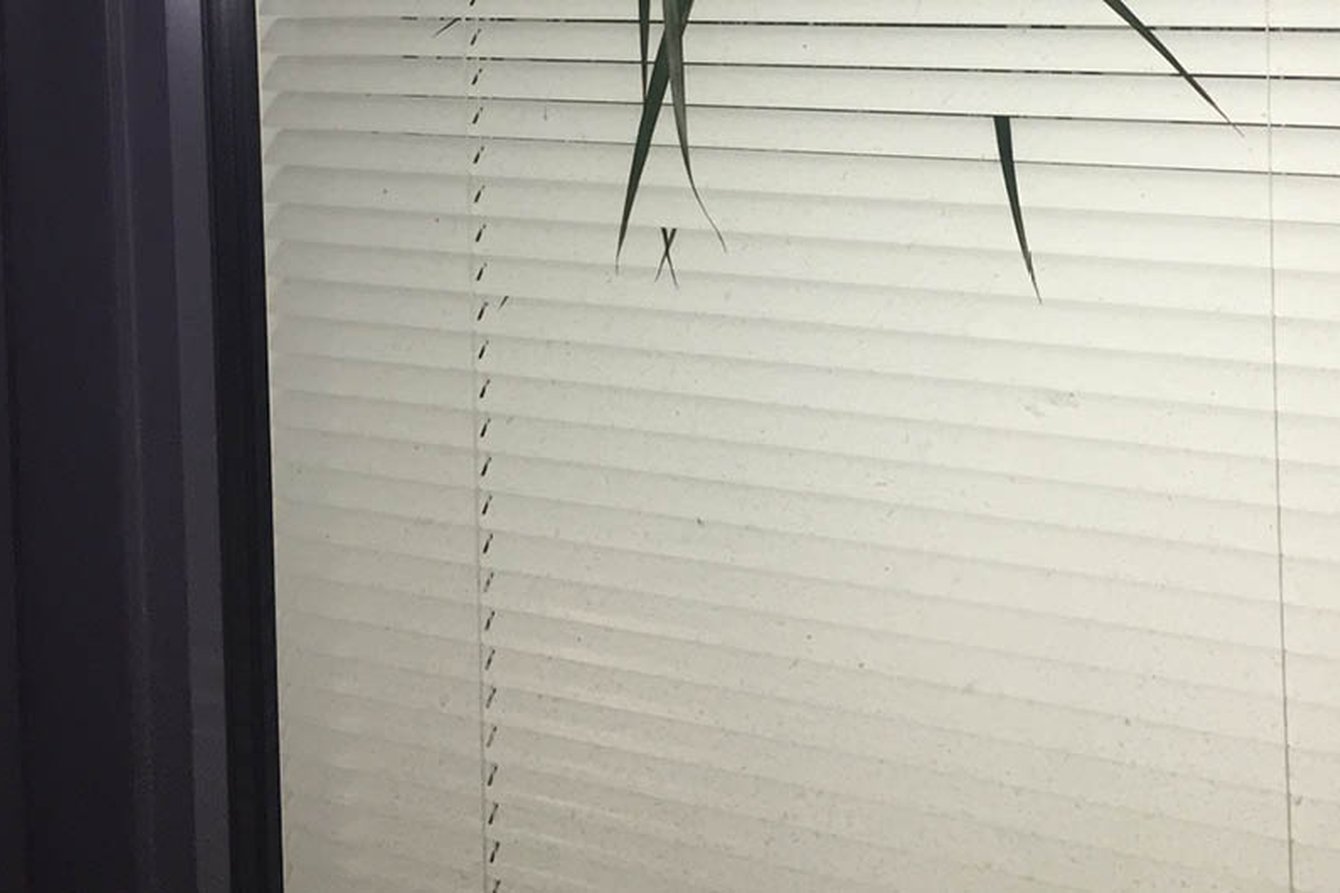 trans luz
In the field of merchandise management the term ›Just in Time‹ refers to a specific form of inventory management or, in a more general sense, a certain production philosophy. The goal is to eliminate idle inventory and to maintain a continuous and stable flow of goods. Thus everything that is not in motion is scrap or waste. But what if a necessary element (stretch film) of these productive moments (transport) condenses in such a way that it becomes physically massive and heavy, and finally ends up as dead scrap?
In ›tranz luz‹, the transparency of the film has condensed to the point of opacity and the film is no longer transparent. In the production of the sculptural elements, the time-consuming process of wrapping – over and over around the metal construction – and the physical effort required to carry it out stand in opposition to the optimal acceleration of the production processes of competitive companies.
Skulptur: Barbara Posch / trans luz, 2019 / Stretchfolie, Metall / mehrteilig, 700 x 115 x 117 cm
The live performance was streamed during ATELIER No. 64 from Nov 20 - 22, 2020.
Ojeoje, Transluzente Absätze
In circling around logistics, transparency and opacity, the artist wrote a text (Ojeoje, Translucent Paragraphs) as a complement to the multi-part sculpture (trans luz). Both works are based on the material. The sculpture takes as its starting point the stretch film frequently used in logistics, and the text addresses above all various types of language (business language, bureaucratic language, everyday language, etc.) and the ways in which they are used. The audio work is appealing; it draws attention without clarifying anything. It is like a motion accompanied by a simultaneous standstill.
Barbara Posch / Ojeoje, Transluzente Absätze, 2019 / Audio 13.37 min.
The work was available during ATELIER No. 64 from Nov 20 - 22, 2020.
 
Barbara Posch, geboren in Salzburg (AT), kam nach einem Studium der Visuellen Kommunikation (Universität für Künstlerische und Industrielle Gestaltung Linz) und einem Zwischenstudium (AdBK Nürnberg) an die Akademie der Bildenden Künste München, in die Klasse von Prof. Nicole Wermers mit dem Schwerpunkt Skulptur und amorphe Materialien. Barbara Posch beschäftigt sich im zwei- und dreidimensionalen sowie sprachlichen Bereich mit grundsätzlichen skulpturalen Fragen nach der Konstruktion von Volumen, dem Zusammenhalten von Material und dem Manipulieren von Präsenz im Raum. Dabei spielen vielschichtige, sich teils bedingende Bezüge zwischen dem Objekt und seinem umgebenden Raum eine wichtige Rolle.