Zeche Zollverein, Halle 12
During Dance Platform 2018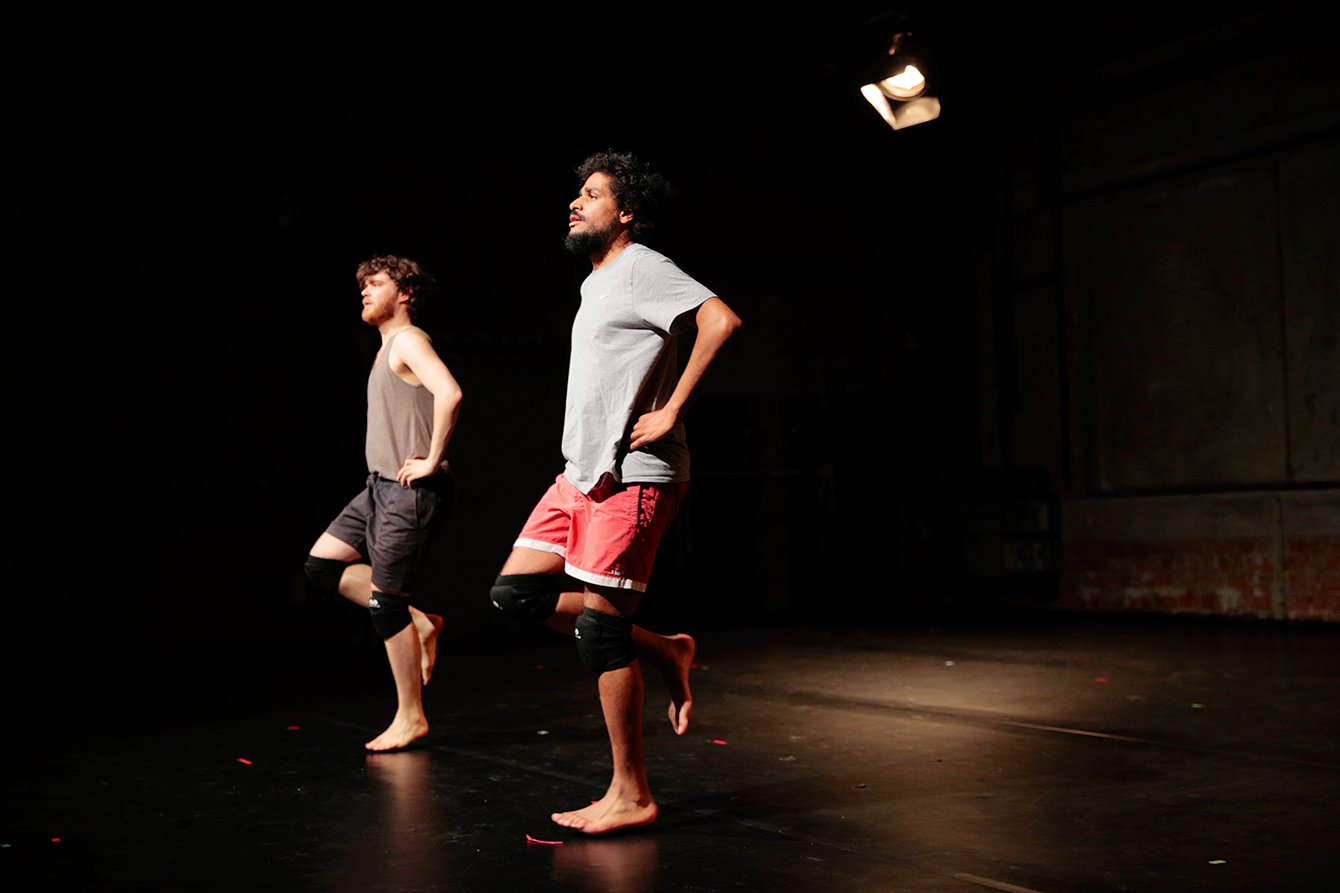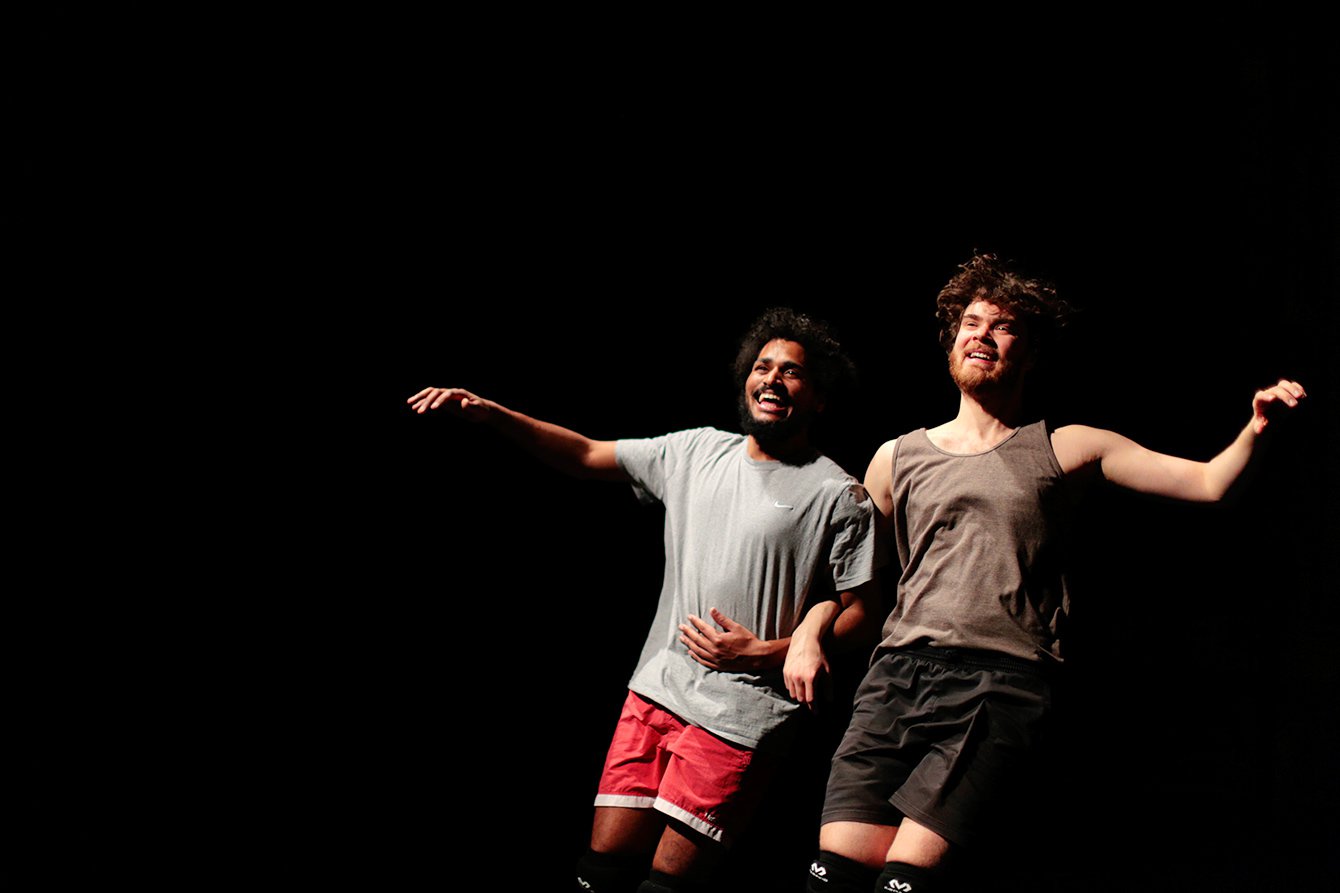 In 2013 white pop starlet Miley Cyrus performed a so-called twerk choreography at the Video Music Awards together with her Afro-American dancers. Her rhythmic display of butt shaking to heavy bass beats triggered a storm of indignation. At the same time, the performance made twerking accessible to a mass audience. The appropriation and commercialisation of Afro-American and other minority dance forms has a long tradition in pop culture and goes as far back as the minstrel shows of the 19th century.
The questions raised by these cultural appropriations have long been the same: What meanings do dances have? Do they belong to someone, and who is allowed to dance them? Drawing on minstrel, pop and folk dances, the cultural anthropologist Julian Warner and the Munich based theatre maker Oliver Zahn examine cultural appropriation in its different forms. ›SITUATION MIT DOPPELGÄNGER‹ is a performative essay with and about dancing, the potential of popularisation and the construction of authenticity.
From and with: Julian Warner, Oliver Zahn Voice: Tinka Kleffner Dance coach: Quindell Orton Sound: Udo Terlisten, Matthias Schaaf Light: Fabian Eichner Technical design: Jonaid Khodabakhshi, Dennis Kopp Assistance: Sara Tamburini Production: HAUPTAKTION with Theaterakademie August Everding and Hochschule für Musik und Theater München In cooperation with: Ballhaus Ost Berlin