As part of the Ruhrtriennale 2012
Performance

Musical in English with subtitles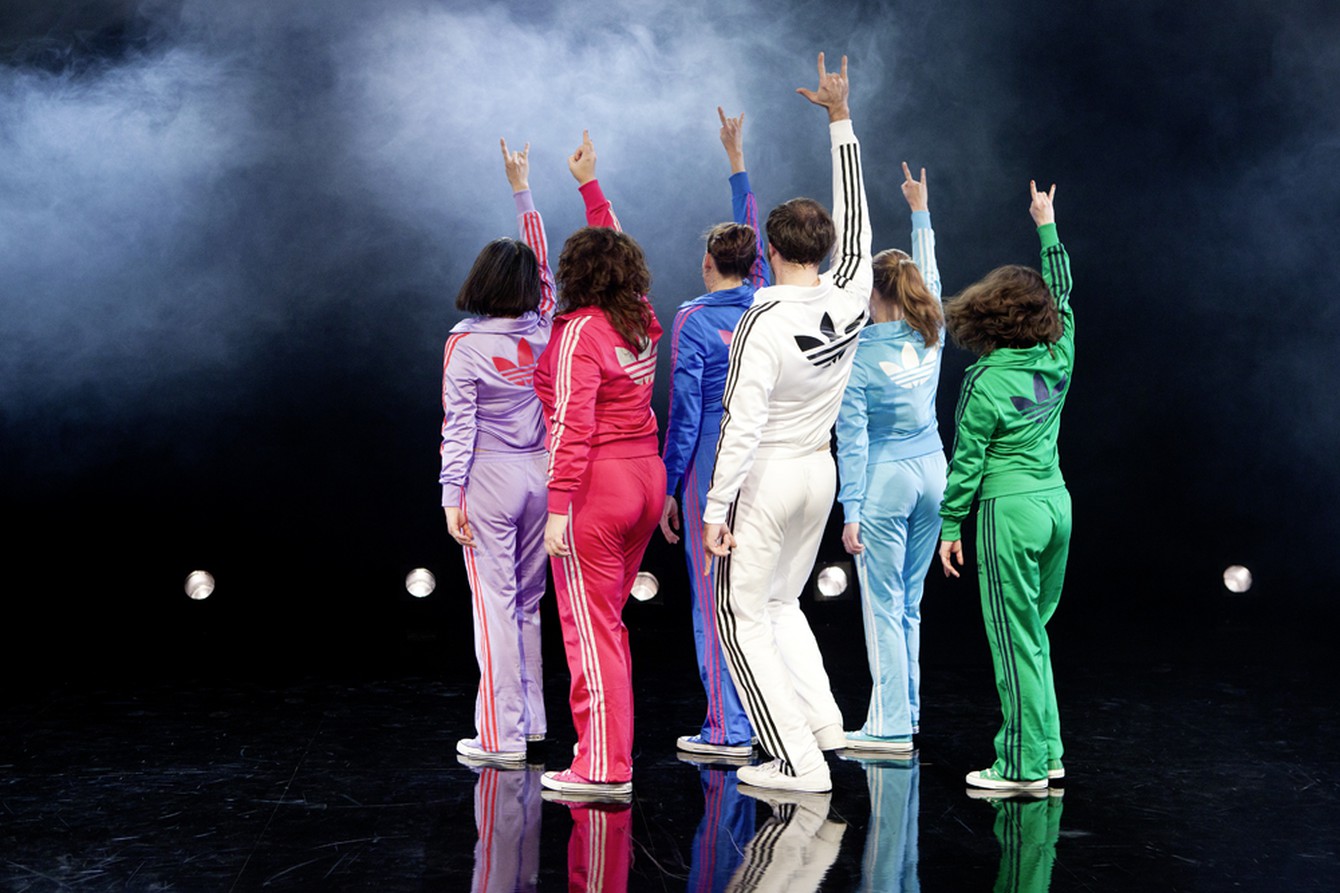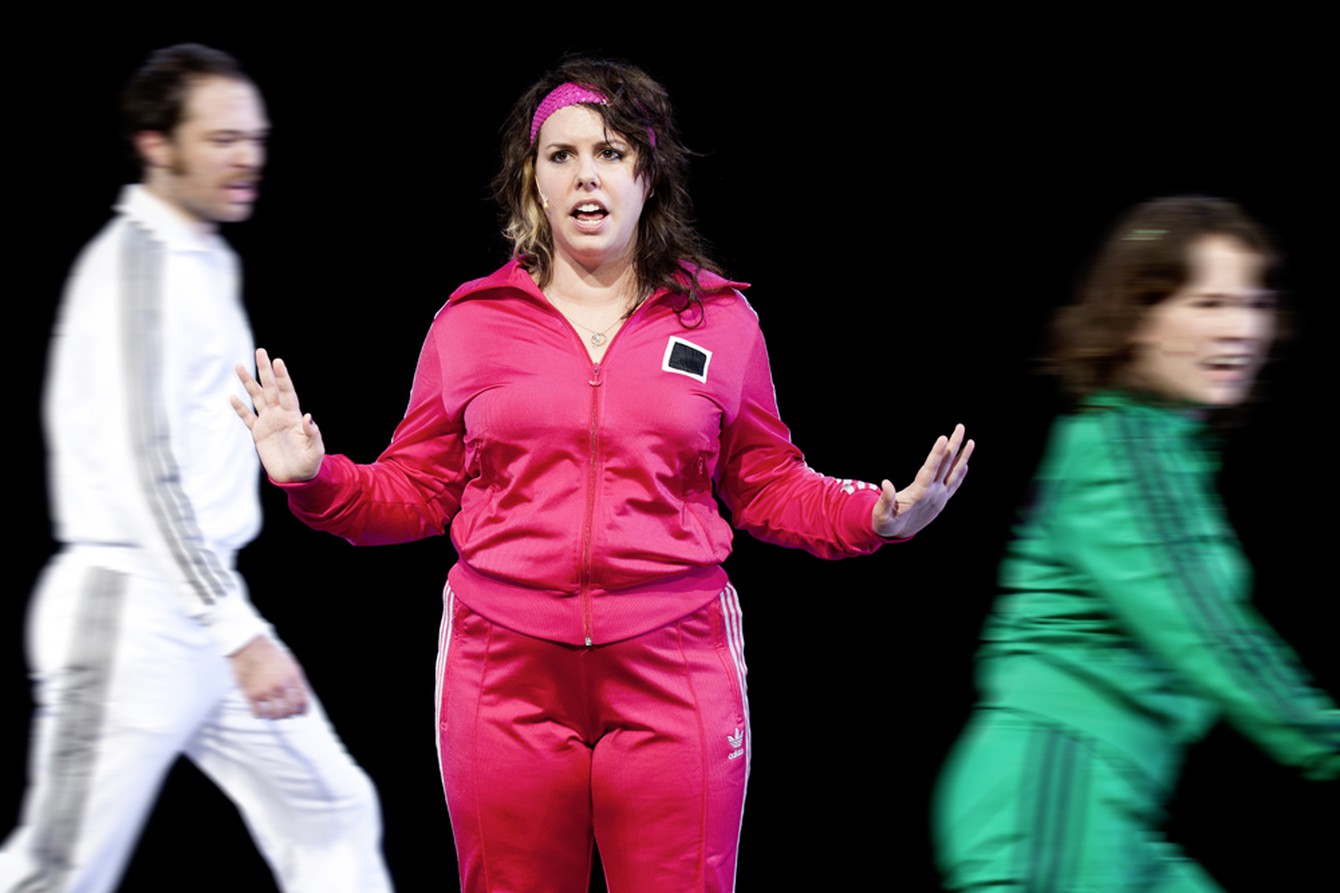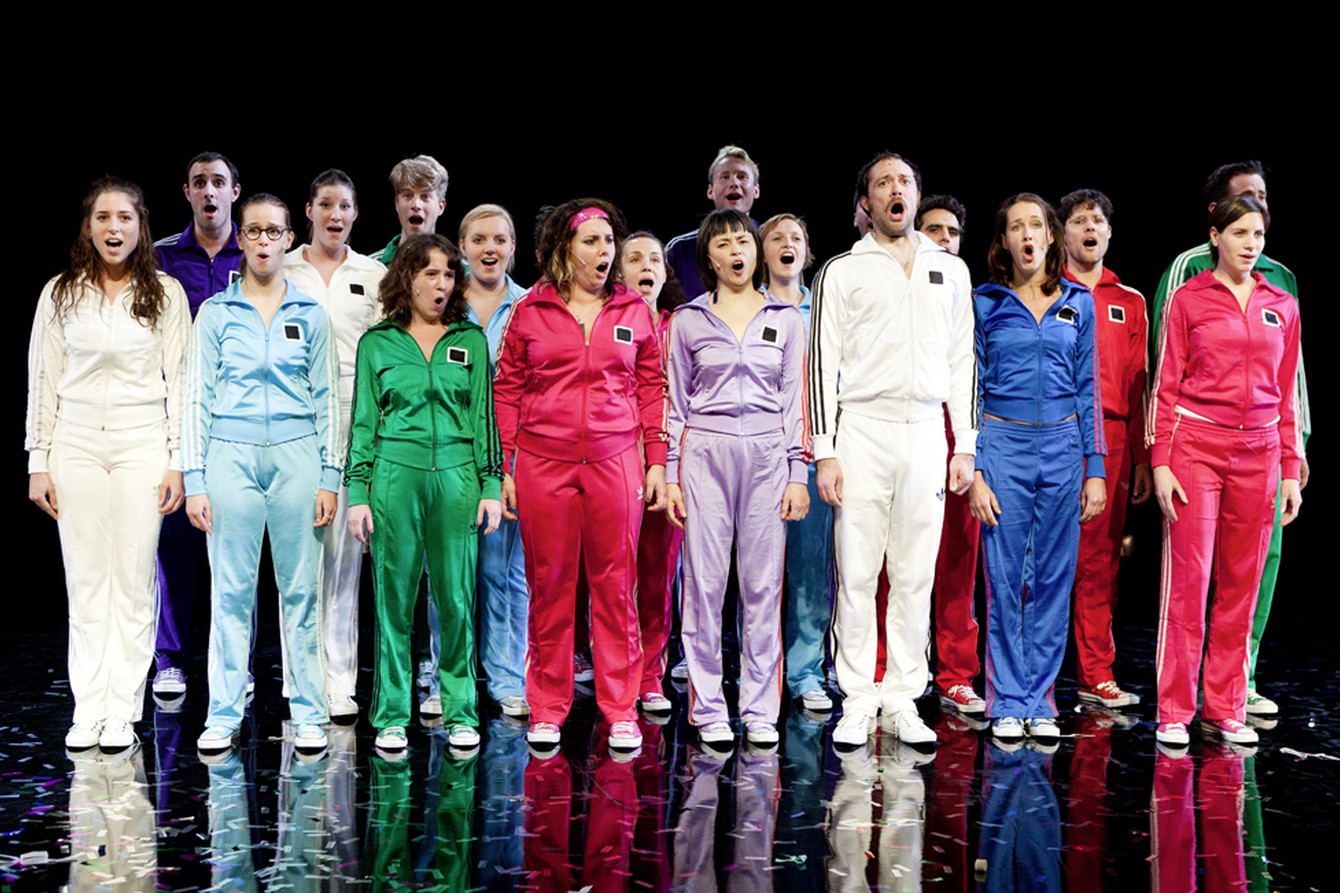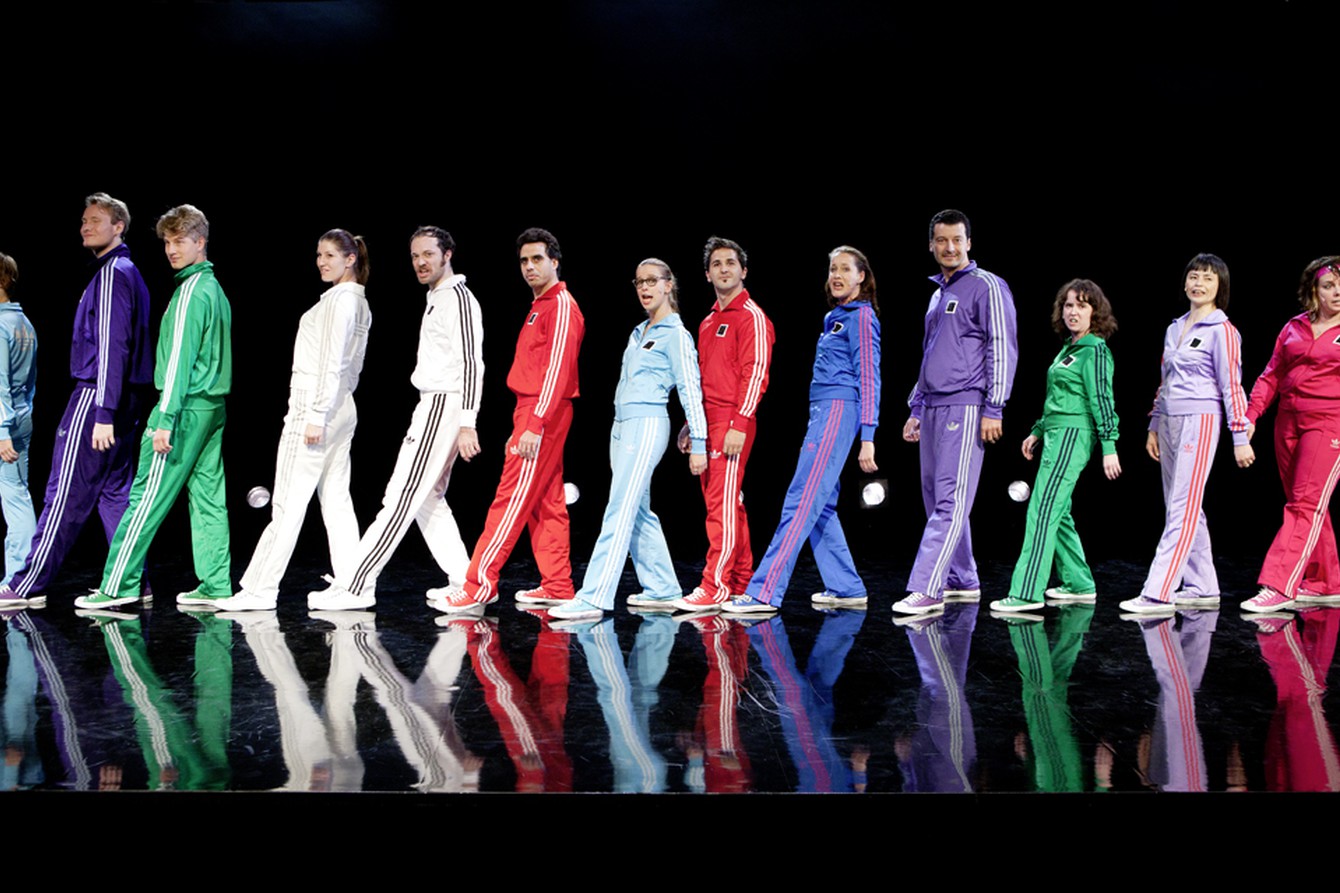 ›Nature Theater of Oklahoma's‹ acclaimed musical saga ›Life and Times‹ uses a verbatim transcript of a telephone conversation to construct an ambitious music-theater spectacle based on the life story of one of their own company members. Where Episode 1 began with early childhood, Episode 2 picks up the tale from age 8 to young adolescence:  a time of longing, crushes and first secret cigarettes. Far from traditional arching narrative with dramatic structure and tension, ›Life and Times‹  resembles instead a patchwork quilt - the wanderings and digressions of a single person considering the entirety of their whole life. Supported by nine local performers, the company winningly turns in this episode to the aesthetics of chorus and chorus line.
»Deploying a fresh intelligence, an ingenious theatricality and a pleasingly odd sense of humor, the Nature Theater of Oklahoma has become one of the top alternative companies in New York.«
The Village VOICE
Concept and direction: Pavol Liska, Kelly Copper
From a telephone conversation with: Kristin Worrall

Music: Robert M. Johanson, Julie LaMendola

Design: Peter Nigrini

With: Elisabeth Conner, Anne Gridley, Robert M. Johanson, Julie LaMendola, Alison Weisgall, Ilan Bachrach, Gabel Eiben, Daniel Gower, Matthew Korahais, Kristin Worrall and nine local performers

Dramaturgy: Florian Malzacher

Chorus director: Nora Hertlein

Production management: Dany Naierman

Audio engineers: Daniel Gower, Kristin Worrall
Production: Nature Theater of Oklahoma and Burgtheater Wien 
Co-production: Kampnagel (Hamburg), Festival d'Avignon, Théâtre de la Ville (Paris), Kaaitheater (Brussels) and Rosas
Presented by PACT Zollverein for the Ruhrtriennale
›Life and Times – Episode 2‹ was made possible with funding by the New England Foundation for the Arts' National Theater Pilot, with lead funding from the Andrew W. Mellon Foundation