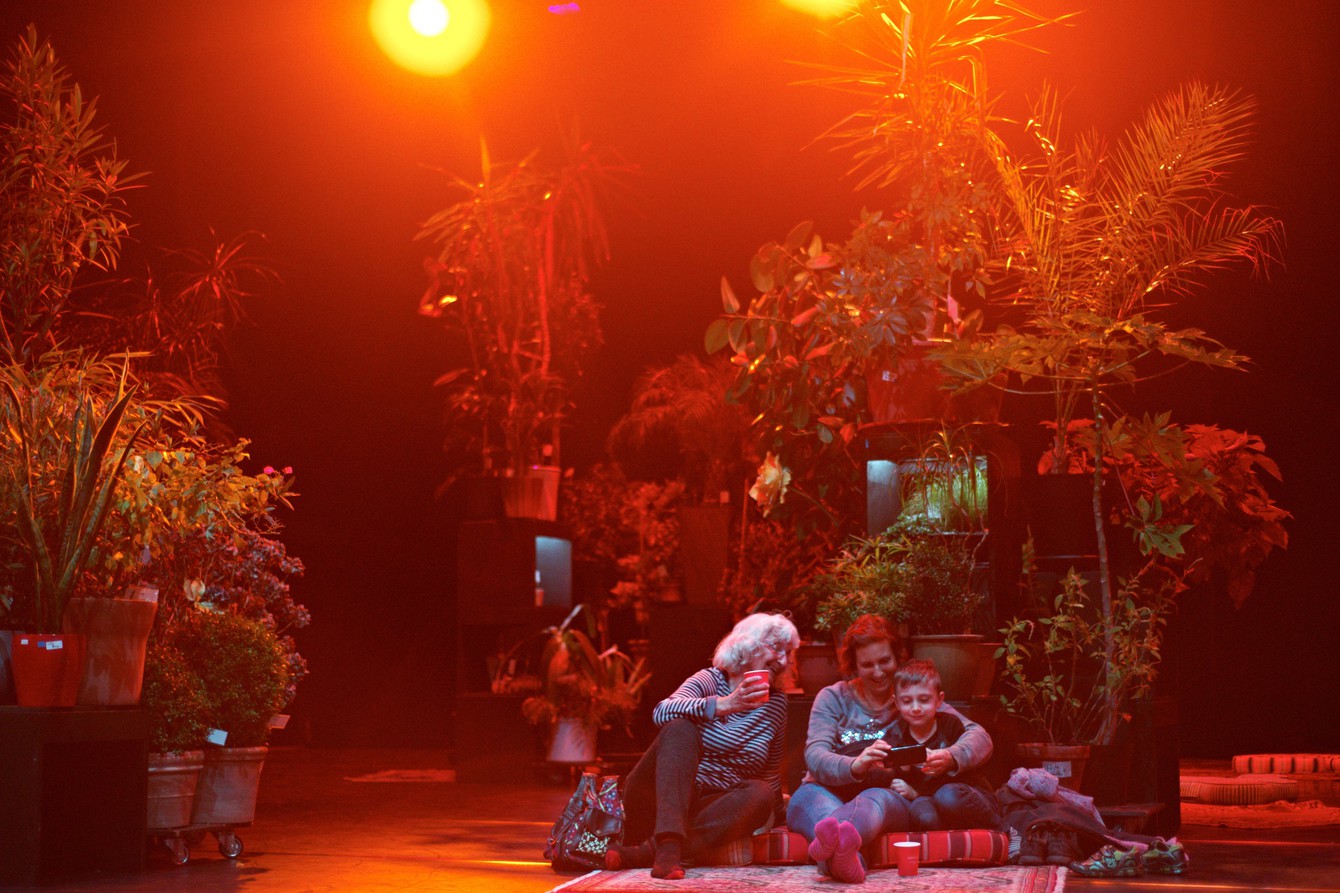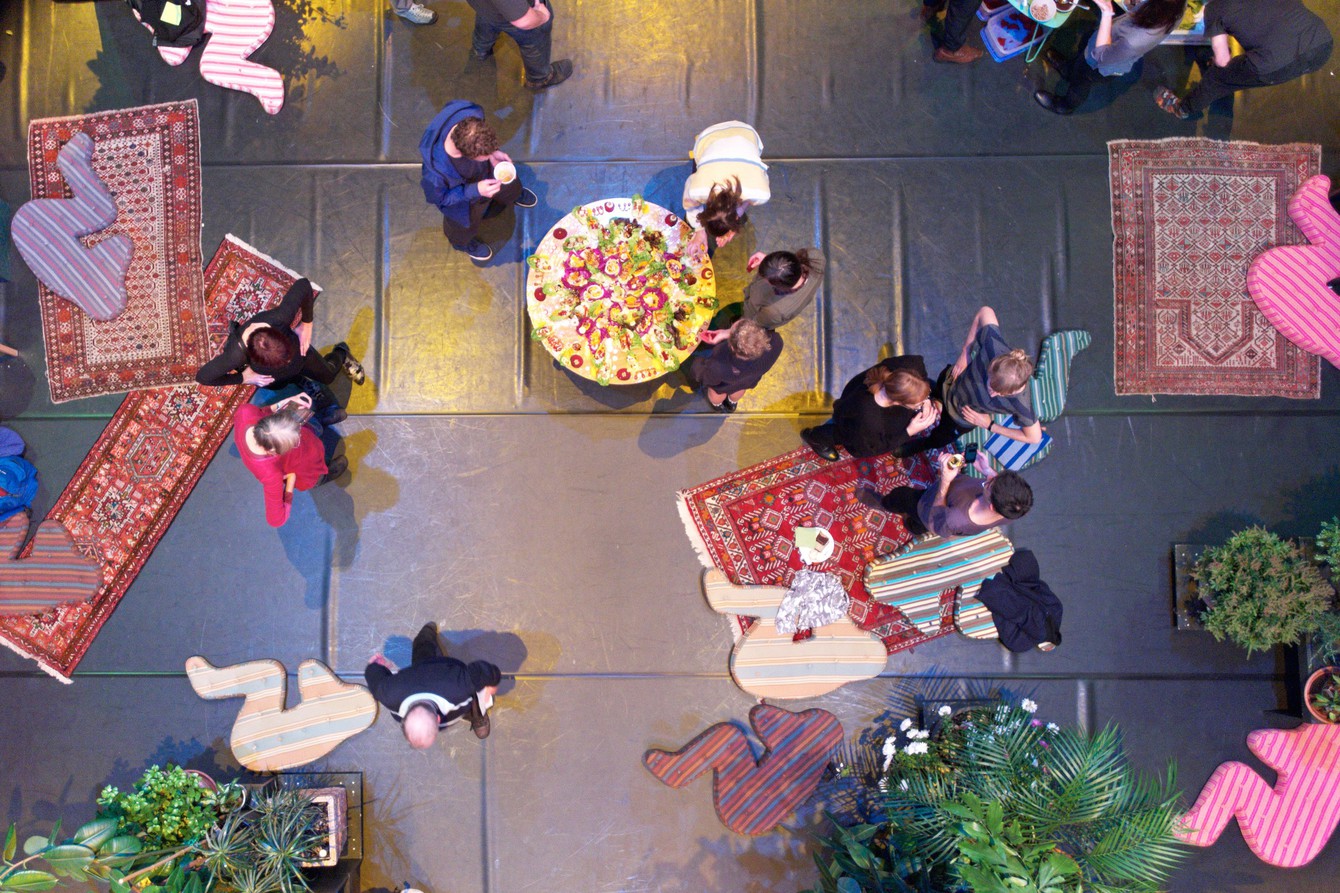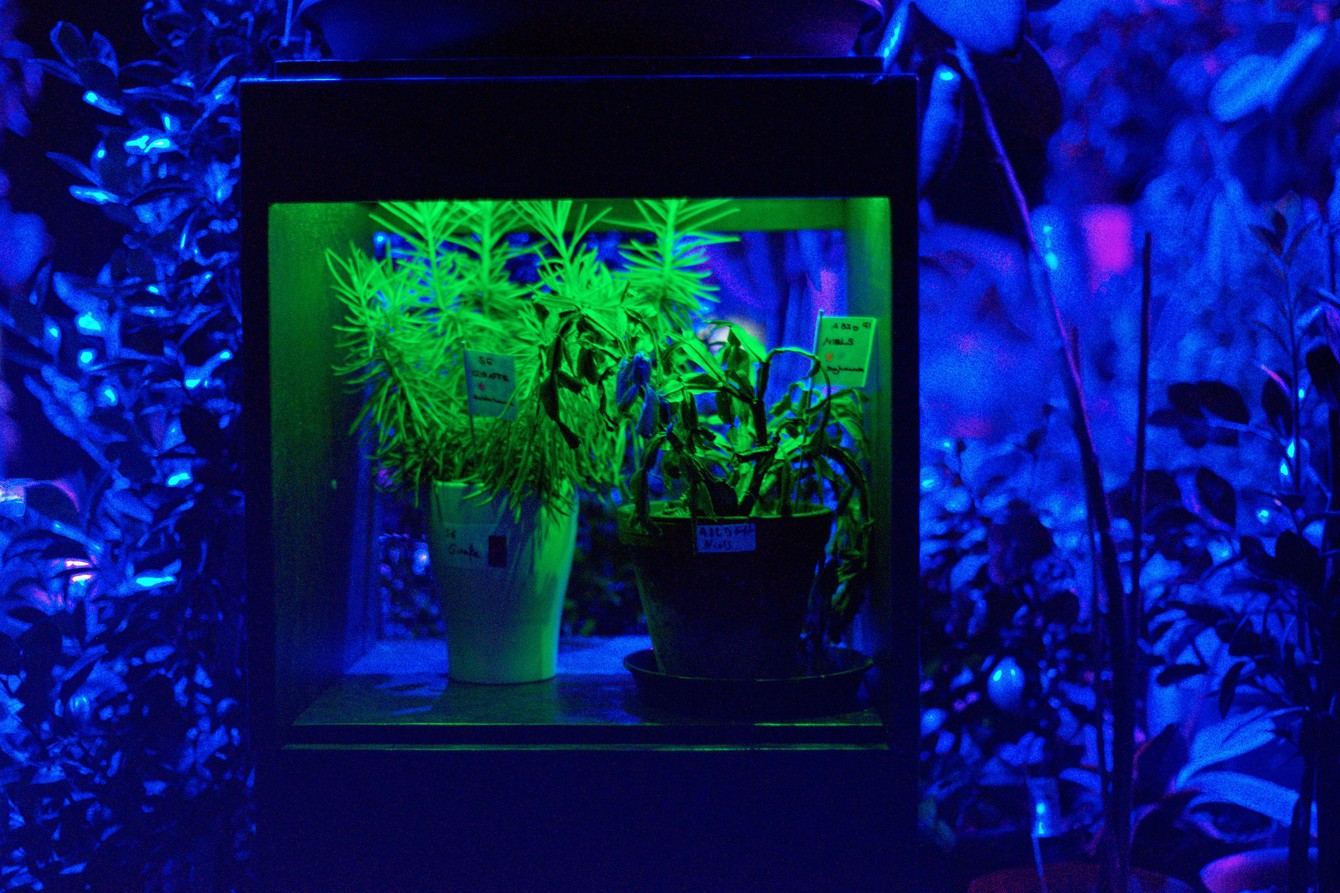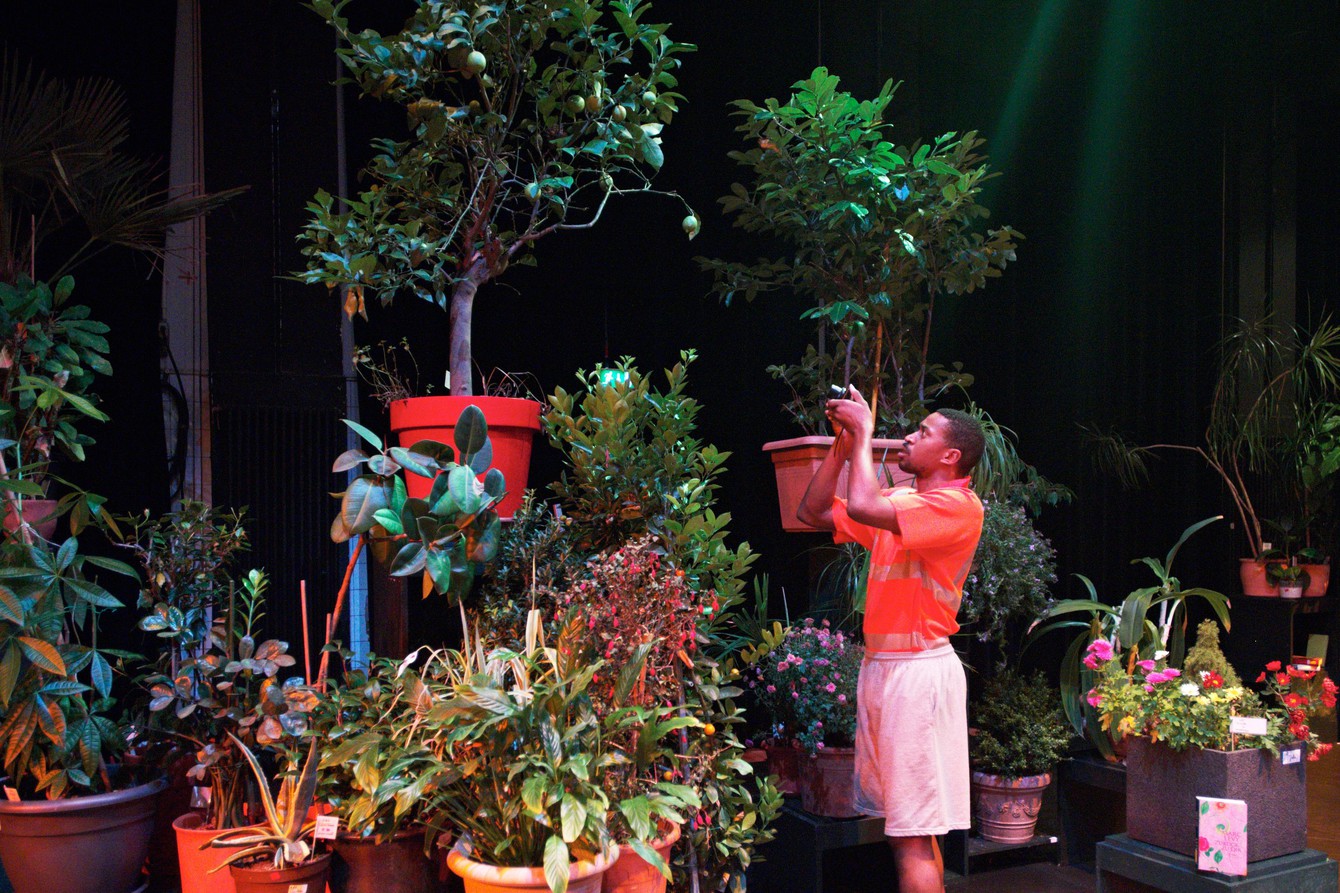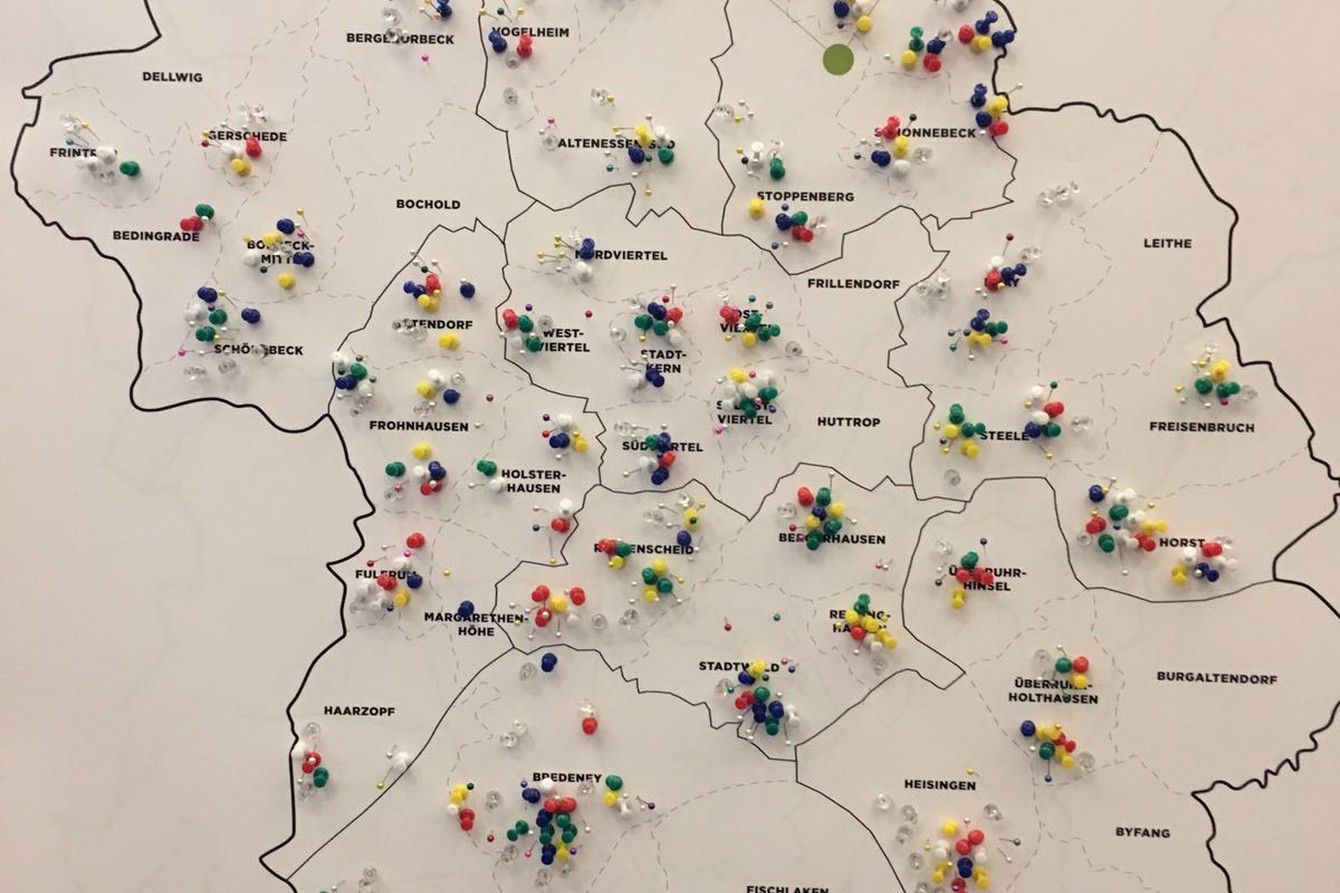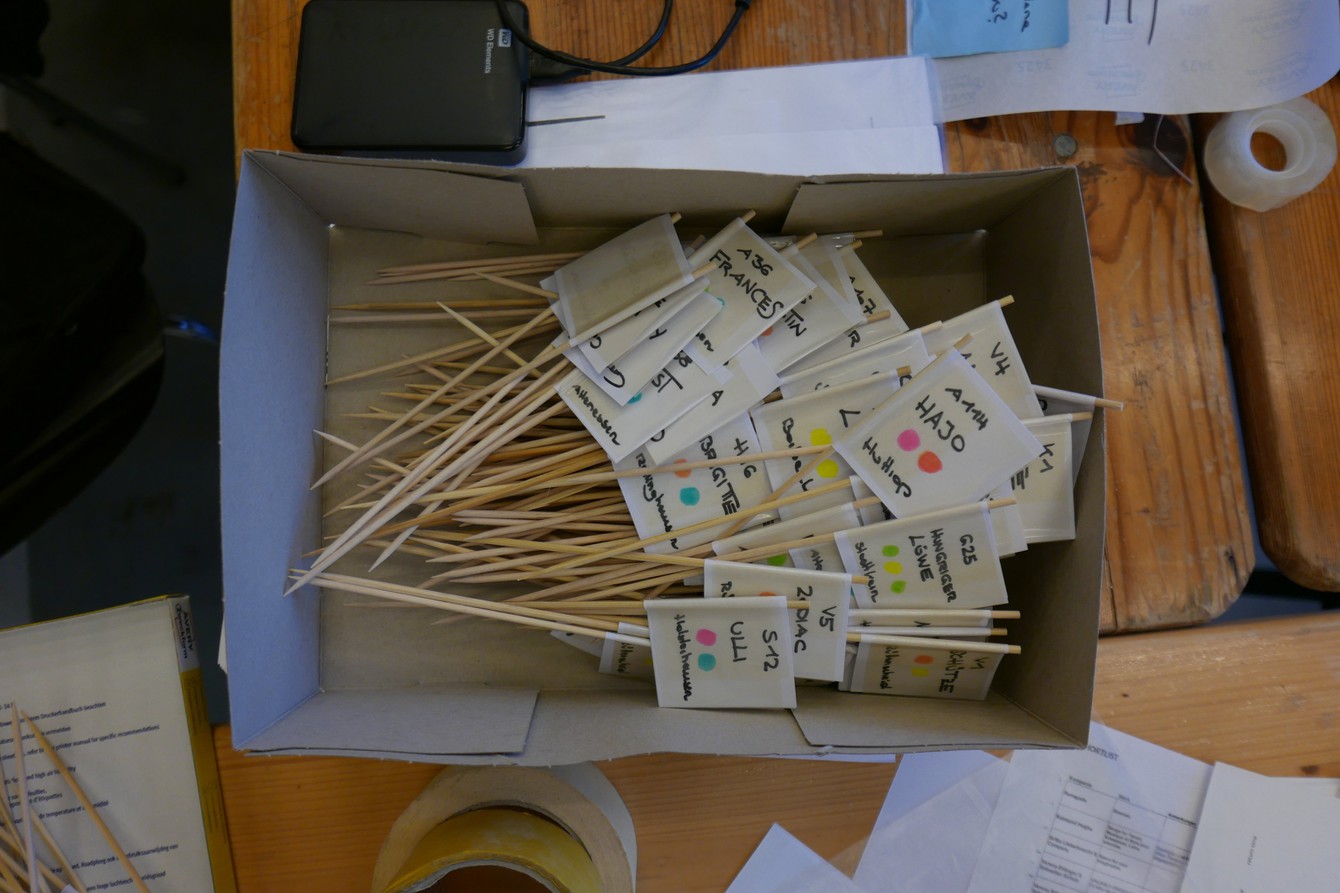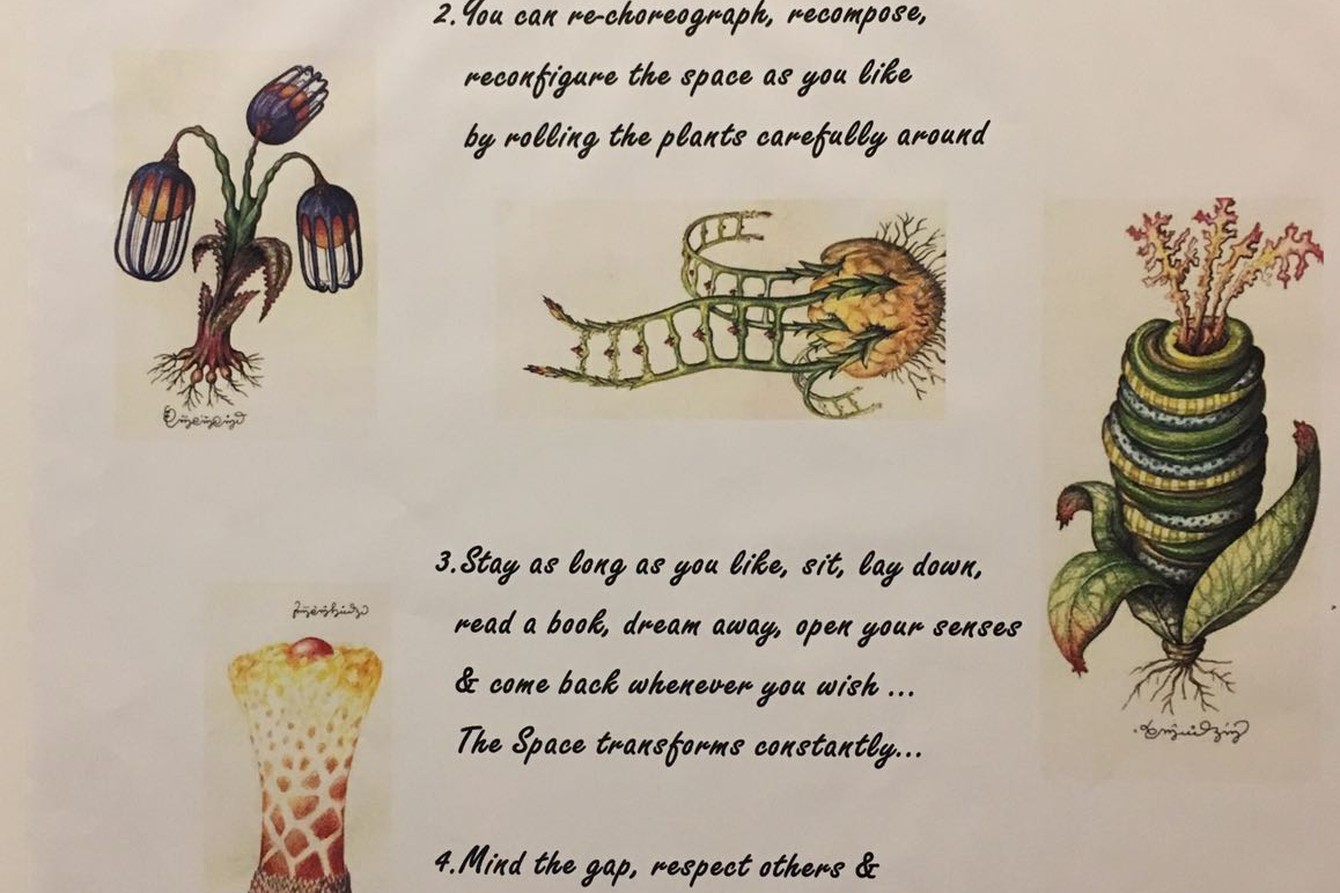 Devised by the dance-maker collective MaMaZa, ›Garden State‹ transforms PACT's main stage over the course of four days into an exotic communal garden. Made up of an extensive collection of potted plants of all shapes and sizes that have been collected (and will be returned) by the artists in person from private homes and workplaces in the local community, the garden constitutes a temporary autonomous zone, an experiential island, inviting people to rest, read, contemplate, share, exchange and dream together. Uniting the natural and the artificial, the outside and the inside, the garden frames a social choreography in which individuals can come and go as they please to either linger quietly or discover small interventions manifesting in the form of music, performances or discussions in and around the space.
›Garden State‹ is inspired by the story of Libertalia, a possibly fictional anarchist colony founded in the late 17th Century in Madagascar in which pirates freed slave ships and lived communally in an exotic peaceful environment.
Special events:

THURSDAY, 17.11.
19H SUNSET GATHERING 

Start of opening ceremony with food mandala. Musical accompaniment Clark Stiefel
20H OPENING CEREMONY
20:30H concert by Ohrlaub (Jazz/world music)
FRIDAY, 18.11.

19H SUNSET GATHERING 

19 – 20 H Pianist Marc Brenken "secret sounds of my garden"

21H Sonae 
SATURDAY, 19.11.

FROM 15H guided tours by gardeners from the Gruga Park, Essen.

22 — 04 H GARDEN PARTY WITH SAD
SUNDAY, 20.11.

19H SUNSET GATHERING WITH CLOSING CEREMONY 

condert by le chat noir (Jazz)
21H PLANTETARIUM

»AUF WIEDERSEHEN, PFLANZEN!« Bye Bye plants!
GARDEN PROGRAMME - daily
10H MORNING SUN SALUTATIONRITUAL

come for a yoga session offered by

one of our gardeners or feel free to

do your own routine



13H POW WOW

come and sit with us for a little

discussion



16H SHARING IS CARING

Bake, bring and share a cake or

something else …



17 — 19H OPEN MIC

sing a song, play an instrument, read

a story or a poem, make a statement …

feel free …



19H SUNSET GATHERING 

Konzert-Performance



22H NIGHTY NIGHT LULLABY 

(only THU & FRI)
23H NOCTURNAL MOON BATHING 

(only THU & FRI)
Wim's Kiosk

food & drinks

daily, 17 - 22 H
Concept: MAMAZA

Realisation, coordination: Fabrice Mazliah

Light design, technical direction: Harry Schulz

Sound design: Johannes Helberger (kling klang klong)

Body- mattresses: Heleno Bernardi

Garden-Team: Yanna Varbanova, Roberta Mosca, Claudia Voigt, Katja Charaneva und Special Guest HOOD

Production management: Johanna Milz (MAMAZA)

In collaboration with: Städelschule Architecture Class SAC, Roberta Mosca, HOOD
Production: MAMAZA, Cie Projet 11
Co-production: Künstlerhaus Mousonturm (Frankfurt)

Supported by: Fonds Doppelpass - an initiative of the German Federal Cultural Foundation

A project within the framework of the Alliance of International Production Houses supported by the Federal Government Commissioner for Culture and the Media.